"Mihama Hashidate Oil Sardine (Maiwashi)" tasting review where you can eat shop-level snacks at home immediately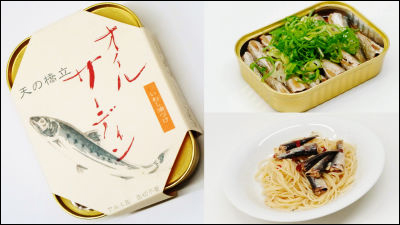 You can eat and heat as it is, try sipping a bit of soy sauce and taste it to your liking, easy to enjoy sardine oil sardines with a variety of arrangementsMihonbashido Oil Sardin (Maiwashi)"is. I purchased it and tried it while arranging variously.

Takanaka canned food introduced in Sukoden blue sky restaurant · Kingdom of suddenly golden legend 【True Iwashi】 Oil sardin mail order agent Kyoto · Tango Ehime and Honpo
http://www.matsusakaya.com/?pid=45823609

Mihonbashi Oil Sardine (MaiWashi) is covered with a package like Japanese paper common to the Tenmonohashida series.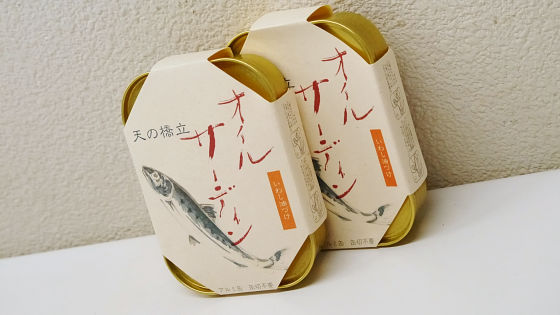 Raw materials are scrambled,Cottonseed oil(Menjizuyu), salt, leaves of laurel.



Because it is an aluminum top, it can be opened without can opener.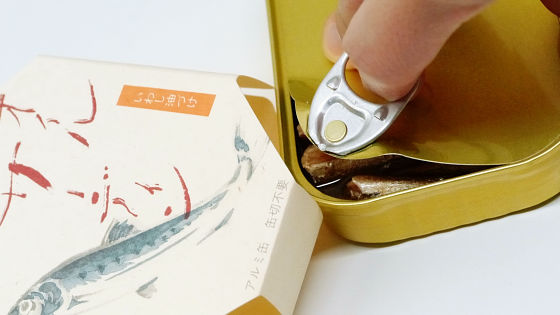 When opening it, it is neatly arranged and you can feel polite work. The Japanese squirrel follows the shape and size one by one.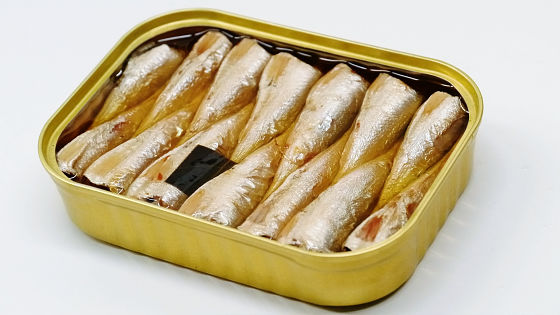 If you try to eat one as it is, it is faint and faintly felt as faint. I am tired and I can eat delicious just by applying lemon as it is because I feel the taste of sardines firmly.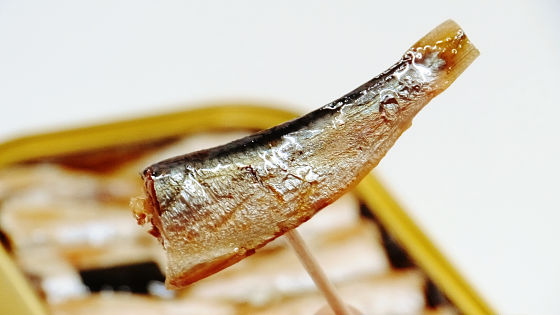 However, the advantage of canning is that it can be arranged easily as it is through the oven toaster and gas stove. So we decided to make sauce grill with garlic of oil sardine.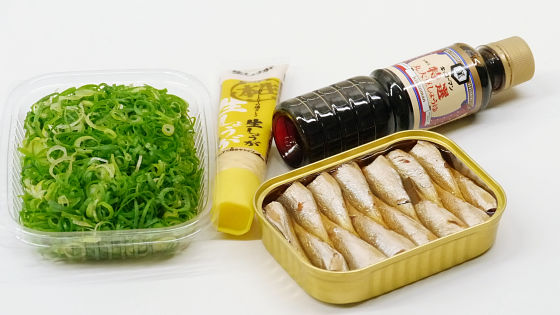 As it is, as the amount of oil is too much, reduce the amount of oil. It is ok if you leave it as low as possible.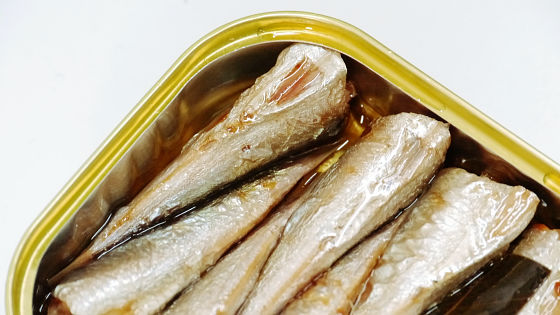 Put the ginger of the tube ......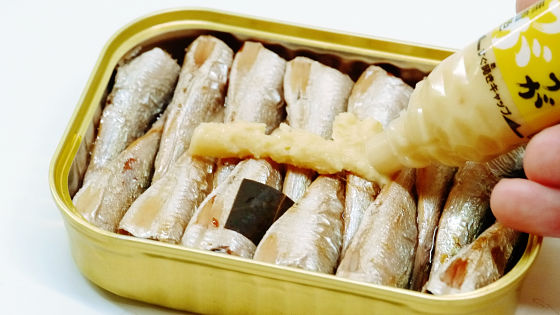 I will turn the soy sauce.



Take it directly into the oven toaster ......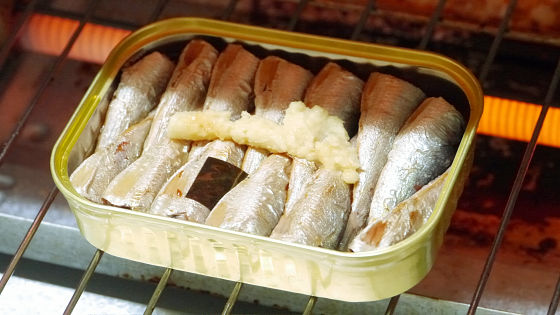 Heating up to your liking bake adjustment.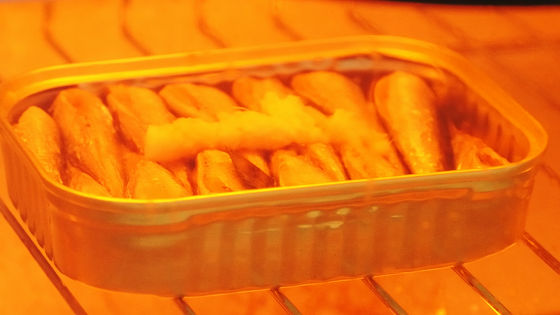 When baked, put onion cut onion from the top.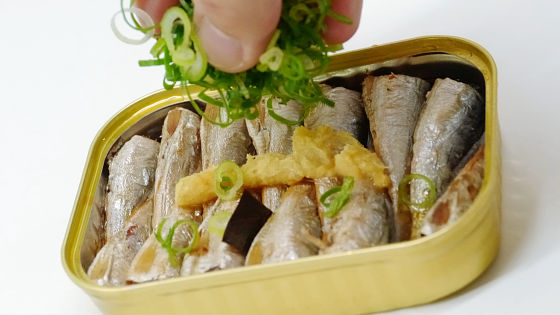 It was completed in no time.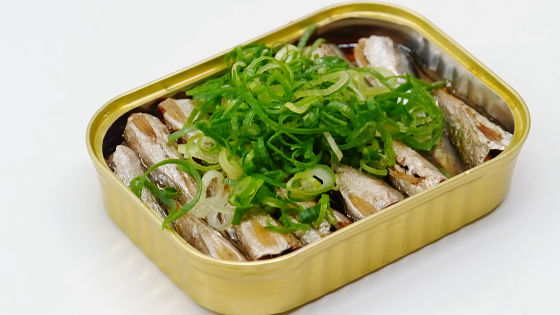 We will combine soy sauce and ginger which is collected in the bottom with chopsticks.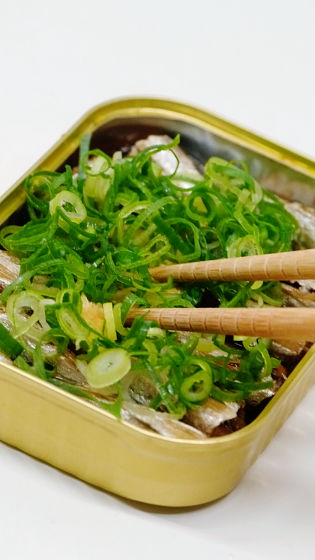 Sardin, which has become a mouthfeel by warming, is a taste of Japanese style with ginger soy sauce spoiled. It is perfect for accompanying sake, you can make a snack which will come out easily at the shop.



In addition, oil sardine is excellent with pasta, so make a simple oil sardin peperoncino and try to measure the power of Tenyo Hanashi Oil Sardin (Maiwashi).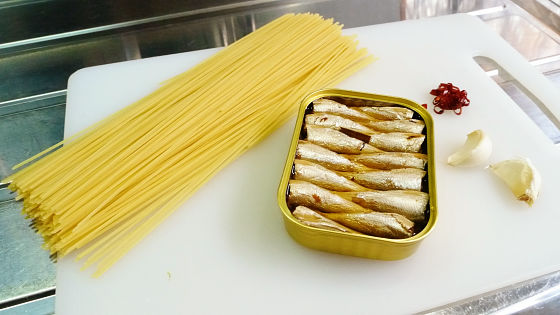 First I will slice garlic.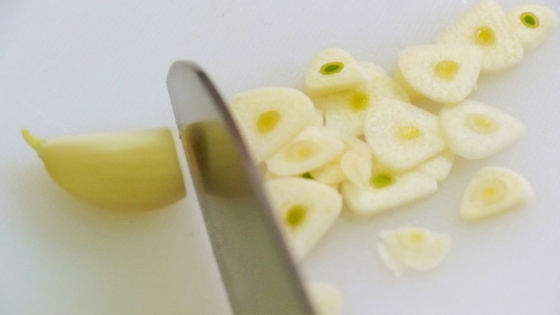 Because it is awesome, I will bring cottonseed oil directly to a frying pan.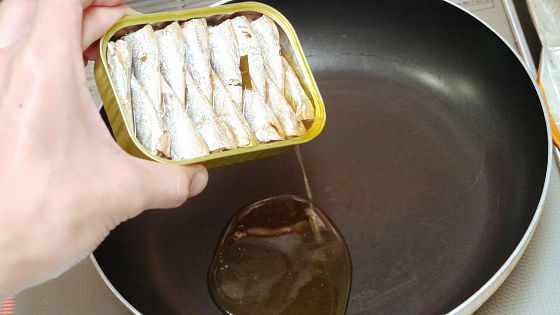 Next, I will introduce the sliced ​​garlic, and will smell slowly with low heat.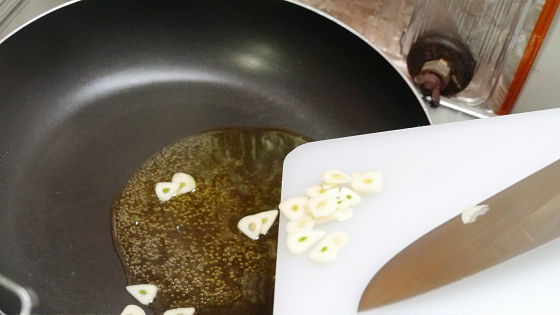 Swim garlic in oil so as not to burn, when fragrance comes out ......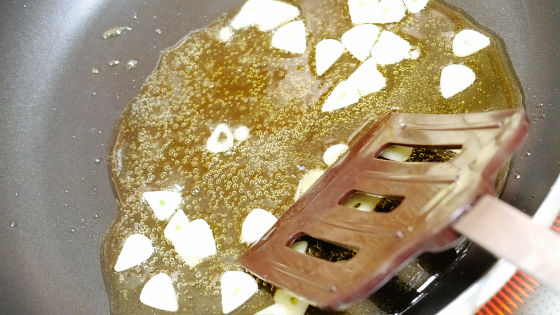 Paw the hawk's claw.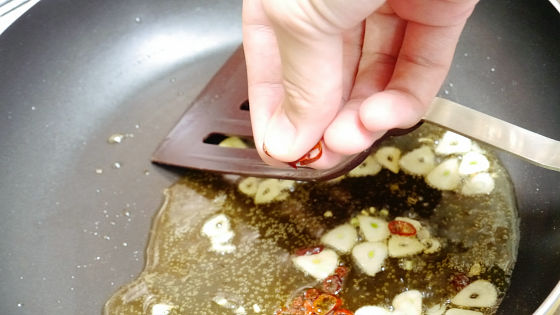 Heated thoroughly with low heat to the extent that hawk's nails are not burnt. If the heating time at this time is long, it becomes painful by that amount, so people who are not good at hot items can adjust by shortening the heating time.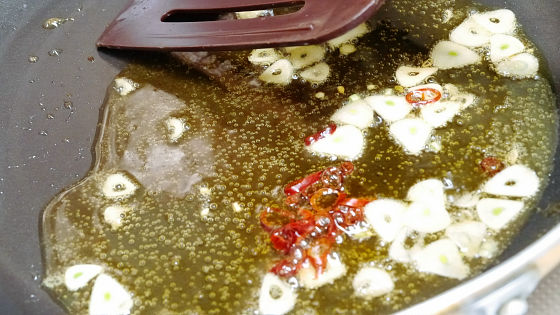 It will rise in 2 minutes hereMaruma Super Pront Hayuta Spaghetti 1.4 mmInto hot water and adjust it so that it will boil up at the same timing as the source.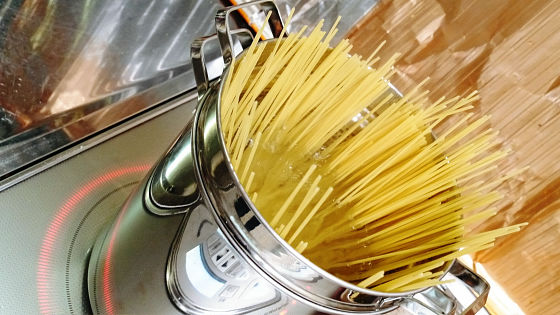 When the garlic turns into flesh color, add oil sardine and heat it with medium heat.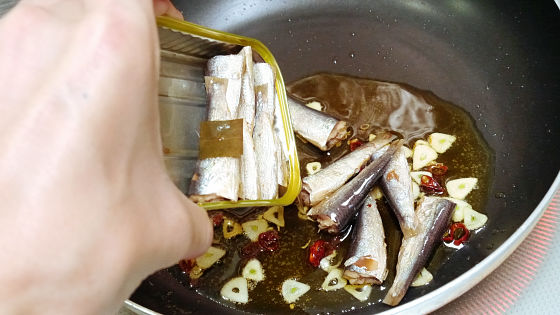 Add spaghetti's boiled juice to the sauce ... ...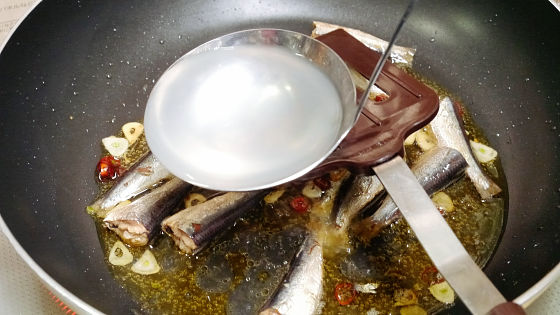 Together with high heat, skip a little bit of water.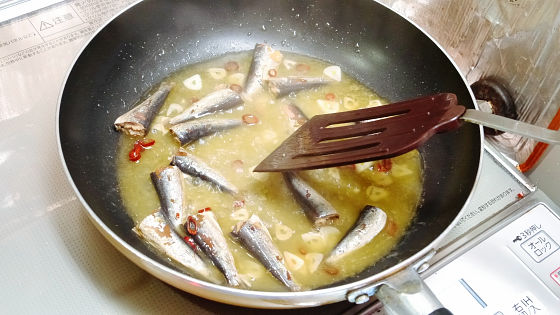 You can put the spaghetti that you boiled up here in a frying pan.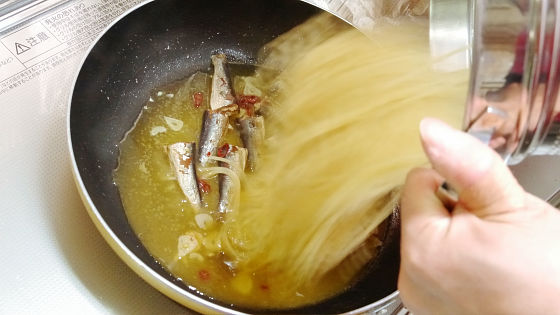 Finally seasoned with Pepper Salt ......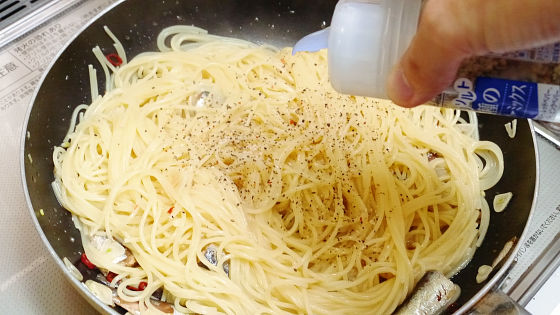 It was completed.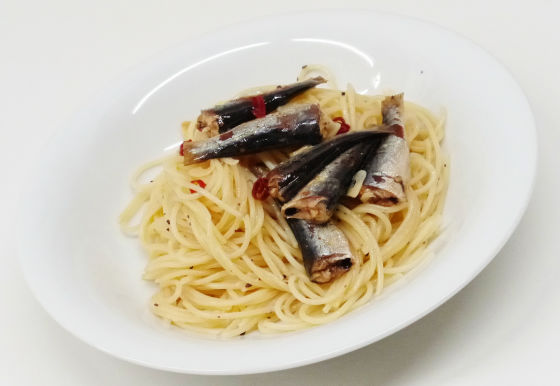 It is a simple seasoning with only garlic and salt and pepper, but you can feel the taste of oil sardine strongly. The sardine intertwined with the sauce of peperoncino has almost no smell of fish, compatibility is outstanding.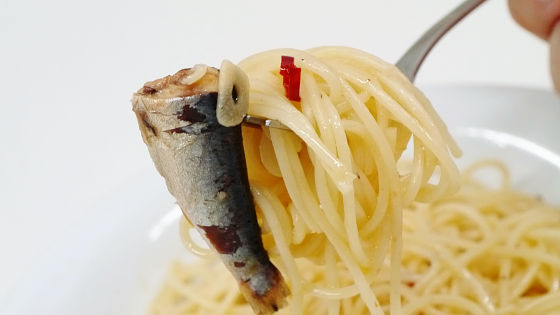 To Amano Hashi Oil Sardin,There are things that used a sewing hookHowever, if you would like to taste sardines firmly, Mihonbashido Oil Sardine (Maiwashi) is recommended.

In addition, Miami Hashidate Oil Sardine (MaiWashi) is currently on sale for 510 yen including tax at Amazon.

Amazon.co.jp: Amanohashida Oil Sardin (Maiwa) 105 g: Food & amp; Beverages
http://www.amazon.co.jp/dp/B0042RLRZE