I tried to eat "Kakin kun oil pickles" where the oyster's taste gathered heavily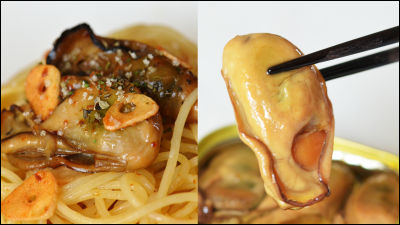 Oysters (kaki), one of winter taste, are delicious, whether they are eaten raw or put in a pot. One unusual canned food that smoked such scoured oil soaked in oil "Kakiku oil refining"But,Hammered oil sardineYaScallop shell smoked oilingWe are making products such asTakenaka Cannulation Co., Ltd.It is said that it is sold from, so I actually tried eating what kind of taste it is.

Canned maniacs are also highly acclaimed! Takenaka Canned Mail Order Distributor Smoked oyster can smell good smell smell! Kyoto · Tango no Yeemon and Honpo
http://www.matsusakaya.com/?pid=17722219

Kagaku oil refining is packaging made of paper like washi paper wrapped in waste paper.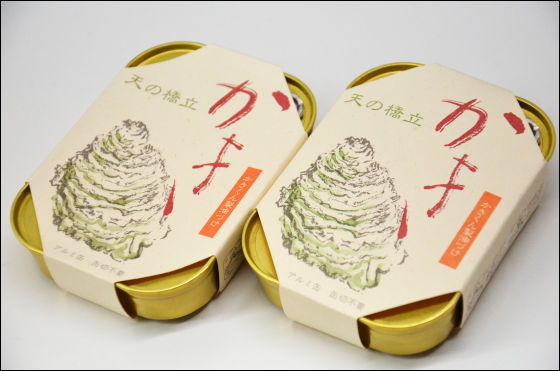 Raw materials used are 70 grams of scallops and cottonseed oil, salt and so on. Depending on the size of the body, there are 5 to 8 scoops per can.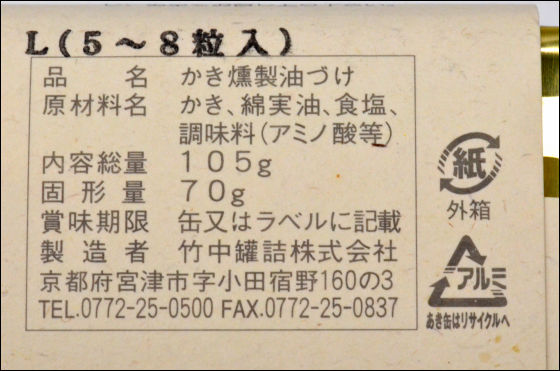 For reference, the size of the can is this size. It is a size feeling very similar to iPhone 5s.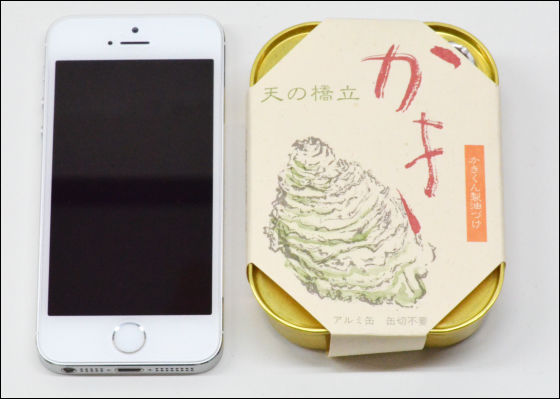 Then, once opened, peeling off the paper band winding ......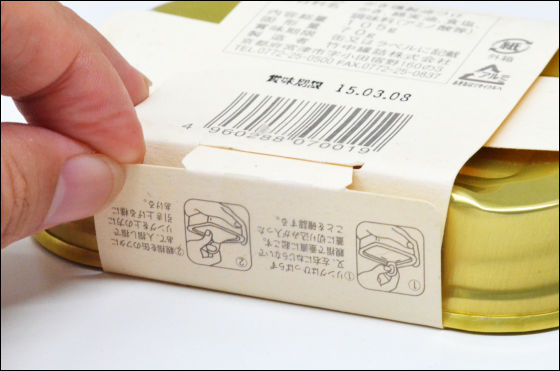 A beautiful gold canned food appeared.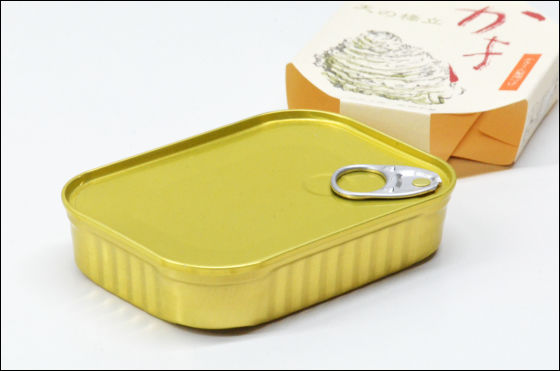 When I opened the lid by pulling a pull tab that was easy to open, a big scoop of a scarf appeared. Good odor drifts at this point.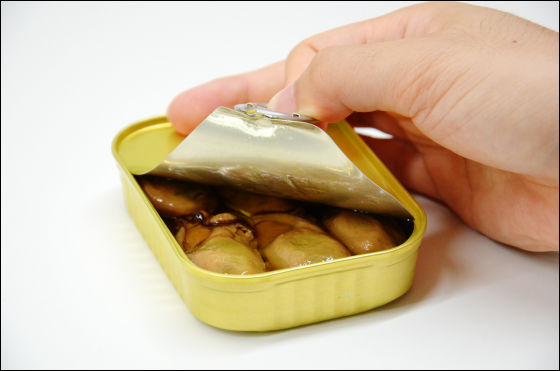 There are 6 grains of firmness in the cans and cottonseed oil which has been a little sarat has entered the lid just to the lid.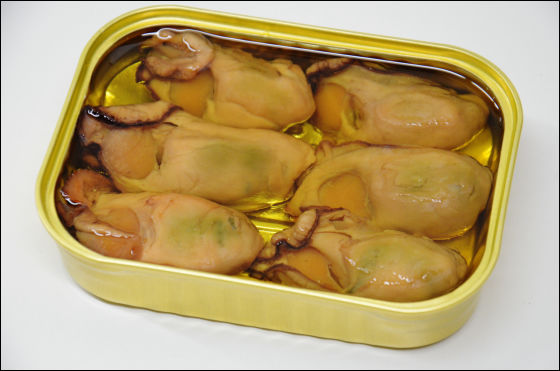 I can not stand the fragrance of drifting scent, first of all it is a bite. Smoked fragrance is added to the sweetness and bitterness peculiar to the kaki, and the rich taste spreads over the mouth at all. Because the oyster is dried and smoked before being pickled in oil, there is no tactile sensation pretty much tightened than live but feeling that it will be loose at the moment of putting in the mouth. According to the explanation of the manufacturer, "I smoked and boiled a fresh" kaki "gathered in the Tango coastal waters around Tango · Kumihama Bay brewing, I made oiling," the most delicious place of the oyster condensed It is feeling being done.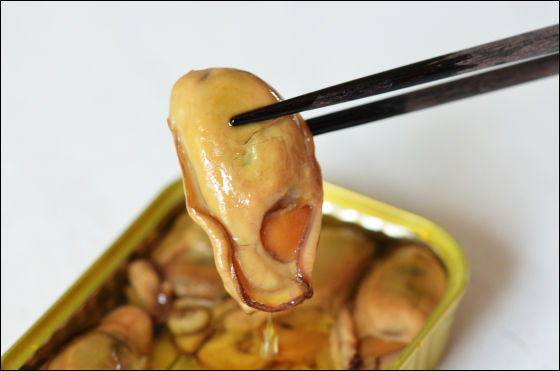 Even if you leave the can, it is very rich in flavor, but I tried what happens if it is in a warm state. I will put it in an oven toaster with the can containing oil.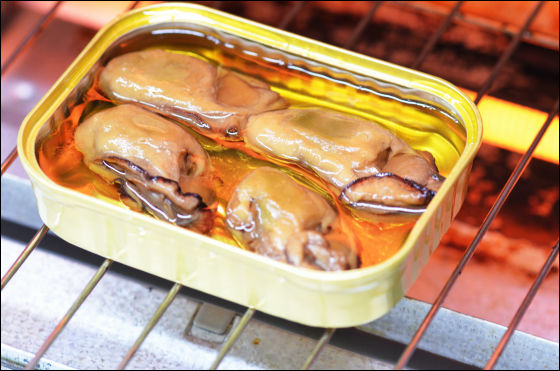 When it is oven for about 5 minutes, bubbles come up smoothly from around the oil, and there is a fragrance with increased fragrance than before heating.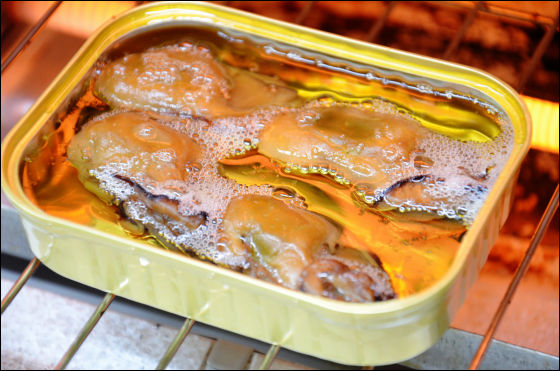 By heating it got a little color on the surface of the scraper. It is obvious from the side which was immersed in oil on the left.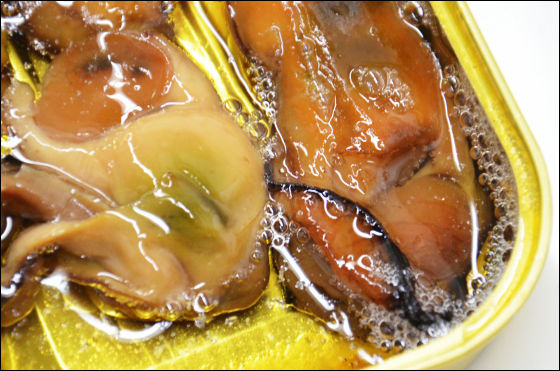 Well then here is a bite-pakuri. Having a firm body, it also increases scent and salty. This is perfect for the alcoholic drink as recommended by the manufacturer.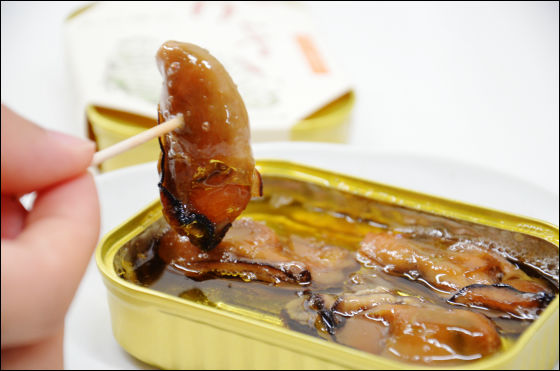 In addition, Paculi is added with Nanami Tang Dynasty. A rich flavor of the oyster itself is added plus the flavor of the season and it spreads a very rich flavor.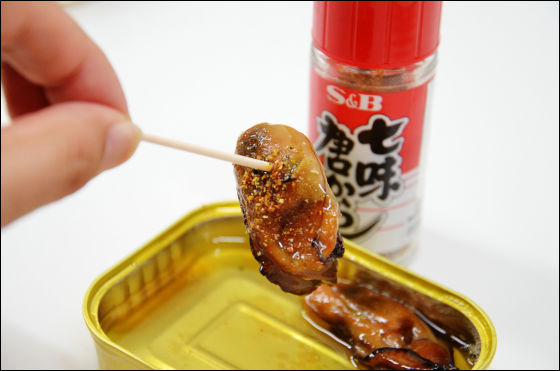 When I looked at the bottom of the can which I took out the grain, I found something precipitated somewhat at the bottom of the oil.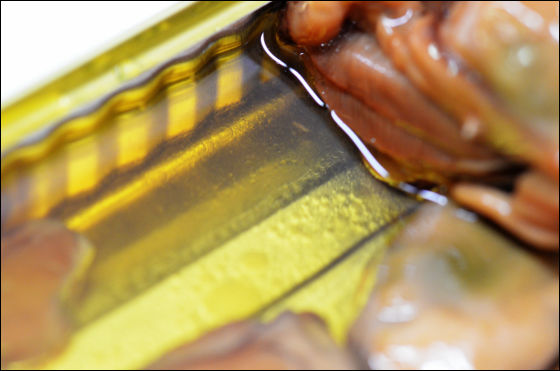 I scooped up with a spoon, it was an extract that osmotic ooze leaked out. While hesitating a little, I put it in my mouth, I felt like a flavor that gave me a real scrape. It is about enrichment degree of "It's enough to have a cup of rice alone" when expressing it easily.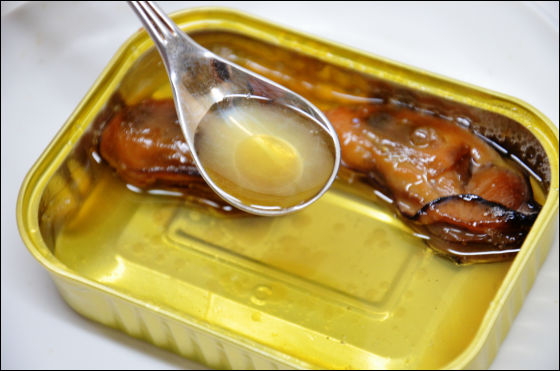 It is "Kakin-kun oiling" that can be delicious as it is, but I tried making "Kaki pasta" using canned oil as it is because if you can taste it more deliciously with other ingredients, you can eat deliciously more .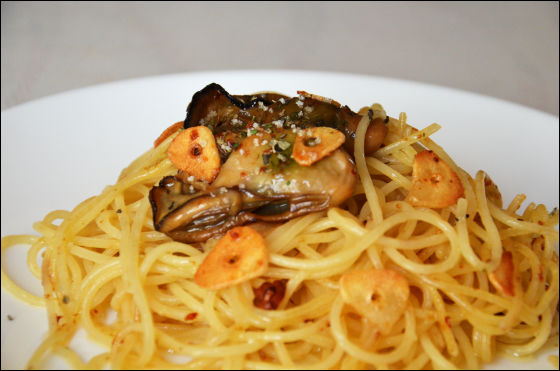 Finished with basil, parsley and rock salt a little topping. Pasta and oil are a gentle taste with a scent of scrimp drifting, but just by adding a bite to yourselfRich scarlet worldIt spreads.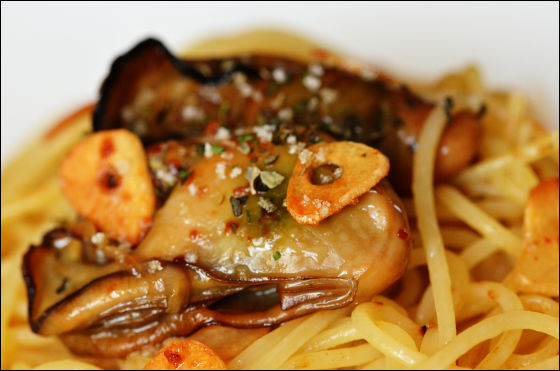 Finally, with "Kaki's cooked rice" Shime. Whether or not the amount of scallops extract was small, the rice itself did not taste much, but when you add a little oil, the flavor of wonder and oyster has been complemented. When rice is cooked, if you add a little taste with soy sauce, mirin, etc., it might be better to complement the goodness of the rice.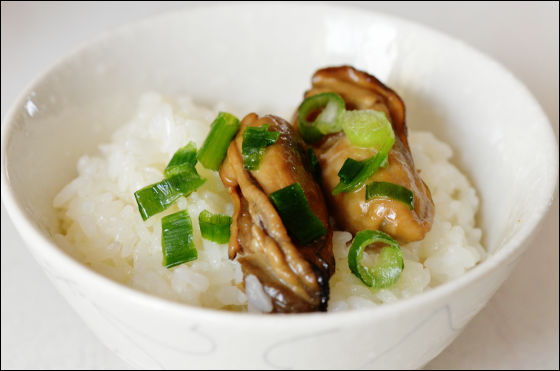 "Kakin-kun oil pickles" with a content volume of 105 g is a somewhat higher price as one can of 736 yen (including shipping fee) at Amazon's shops, but products that are useful for gifts for rewards to yourself, gifts to acquaintances, etc. maybe.

Amazon.co.jp: Mihonbashida kakikun oil refined pickle 105 g: Food & amp; Beverages