The air conditioner louver broke down, so I asked Daikin for repair Report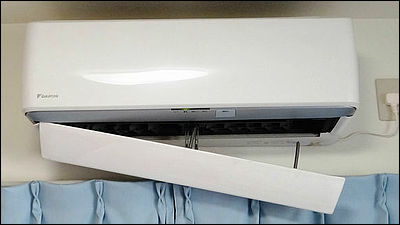 Just about 8 months ago "The air conditioner has broken so I tried to repair Daikin report"The air conditioner which had been repaired by me was broken again. Unlike the last time, it is an emergency situation that the louver breaks like broken as you can see and it will not move. Ordinarily, if the air conditioner breaks down, it says "It does not turn on" or "There is no hot air", but unusual things anyone can see it is obvious at first sight, there is no choice but to call for repair It is a state.

When I went back to home from the editorial department in the first place, I thought that "I was able to sleep, let's go to bed" and lay on my back on my back, I found something " I do not know is stolen and stabbed, when looking at the place where I was lying down by saying "Itatatata!", Is not it obvious what fragment I am not sure is rolling?

this.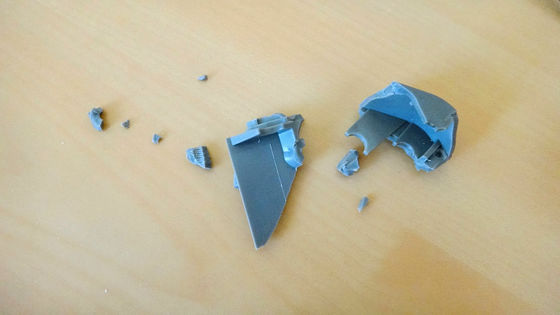 "What is it like a part of this Plastic?" That means I've seen something, "I put the mysterious fragments on the desk, I was exhausted and I fell asleep as it was, and the next day it was edited again When coming back from the department and turning on the air conditioner, "Baki Baki Baki Baki!" Starts something pretty bad, somehow, thinking "?!" and turning his eyes to the one who sounded, the air conditioner himself When I entered the mode to clean up the louver and began to move the louder violently, at the same time the sound of "Baki Baki!" Grew bigger, and this was happening while scattering the flip flops and debris.

Miserable.



At this point I remembered that "Oh, I saw that! That was, I saw it at the time of repair last year!", Pulled out the past digital camera photos and kept it with the repair completion document at that time " Completely in agreement when you give out the mysterious fragments.

When this was repaired last time, the mysterious fragments spilling out from the new air conditioner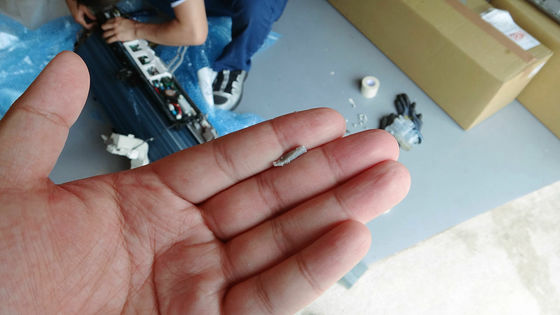 At the time I did not know what it was, there were no damaged parts that looked particularly good, and I was moving to Gokigen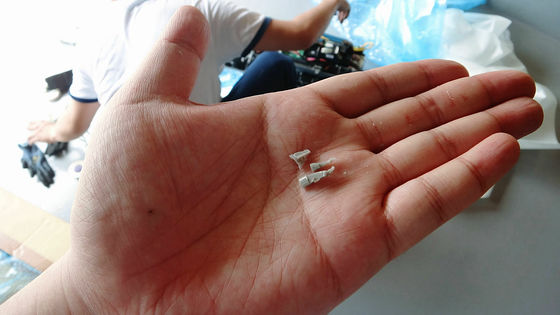 However, "If it breaks next time, this part of the mystery will be the part lacking", it was taken without being thrown away, but I did not imagine that the louver would be destroyed like that indeed .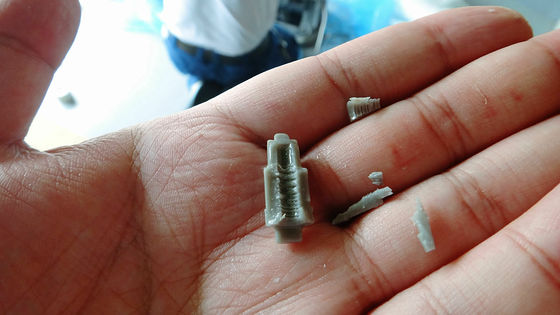 The damaged part of this time is a part like 3 gears supporting Coco, Louver, cracks are entered in both the left and right parts and it is broke.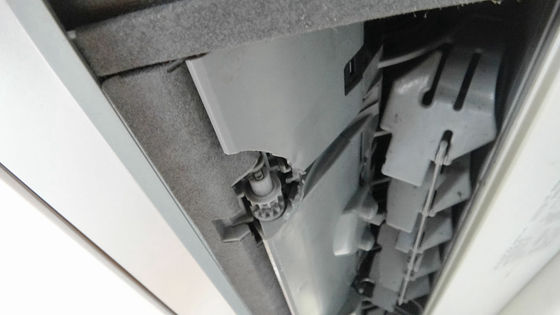 That's why, as soon as March 2nd (Sat), "Daikin Contact Center"Since it is a request for a business trip repair so that it is a request for a business trip repair, press" * "" 1 "according to the automatic voice, since it is repair of the room air conditioner, continue" * "" 8 "and explain the circumstances to the operator. At the stage where the model name "AN22LRS-W" · telephone number · address · name was conveyed, the previous repair history was read aloud and it means "This is the model you've repaired before?", So that it is correct As I told you, "May I arrive on March 5 (Tue) at the fastest time, is it OK?", He replies OK. Specifically, during the period between 9 am and 10 a.m. on Tuesday, March 5, it will be reported from the repairer in charge of repairing Daikin from here to what time he will be able to visit on that day Feeling like that.

And on March 5th (Tue) around 9:12, Daikin repair personnel got a phone call, he said he could go to repair around 11 AM.

While waiting while waiting, the same person arrived just before 11 am, just the same person who repaired last time. "I already knew where the broken thing was about what I told you, so I brought the parts in advance, so I started repairing immediately."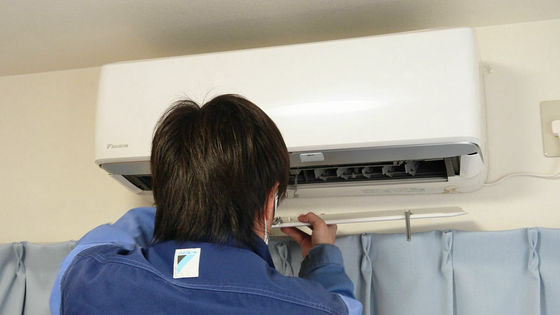 According to the story heard while repairing, "Since we are repairing with gas leaks last time, it is highly probable that the gas leak did not fit at that time and the parts were broken." It is judged that fragments that fell with polo polo at the time of installation are irrelevant. Even if it sees it seems that it seems to have been destroyed by the combination technique of the coalescence combo with that gas leakage, but since it is "It means that there will be no repair cost this time," so there is no problem.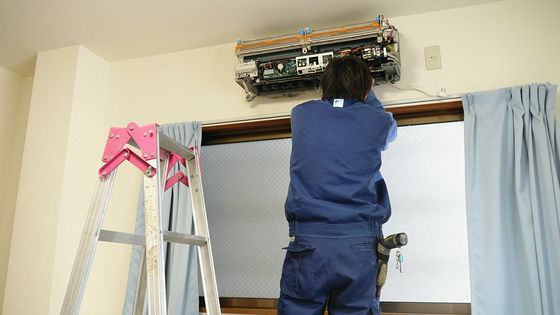 Exterior parts removed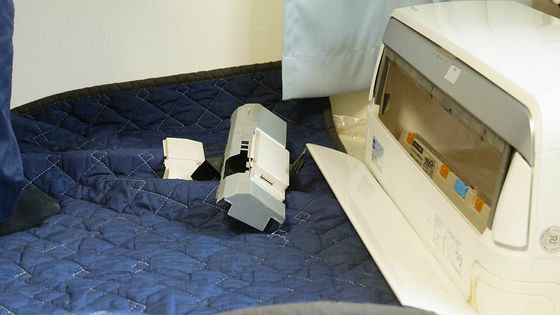 This is a broken part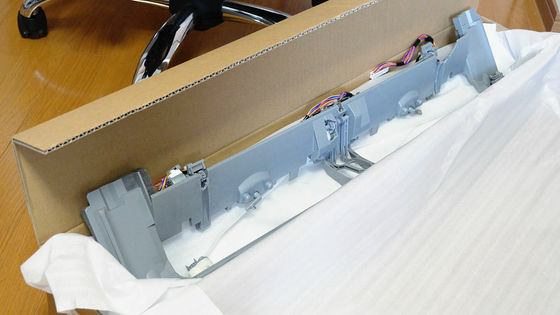 In this way it is completely missing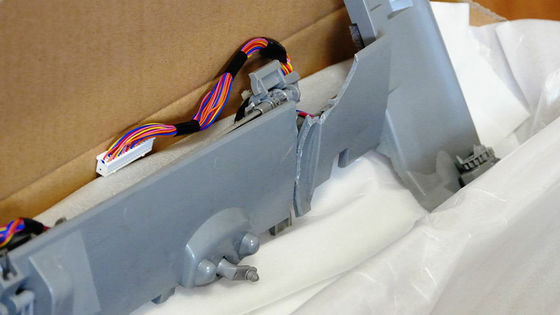 And this is a new part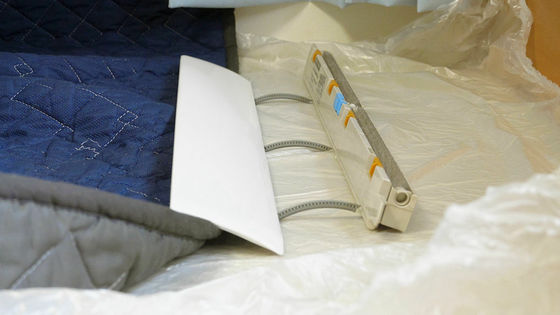 Dress well and ......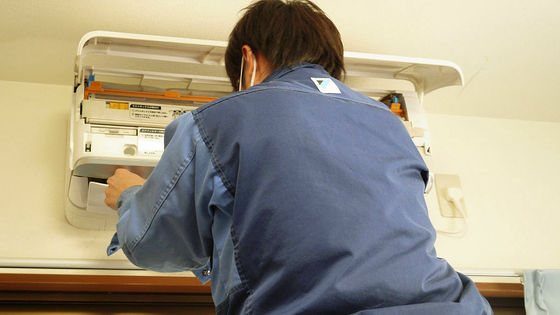 Completion in no time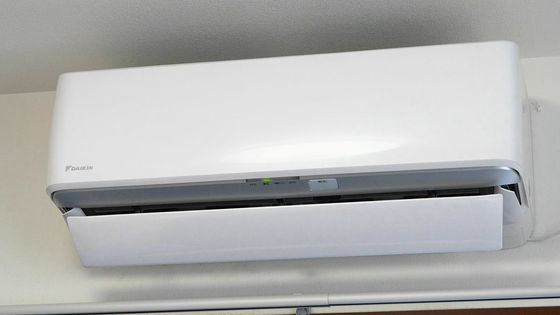 Repair / exchange itself is completed in about 30 minutes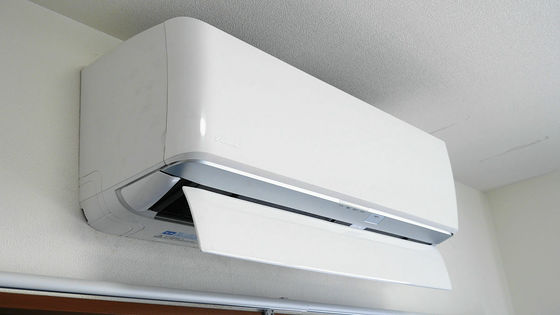 I wipe off the dirty area and it's OK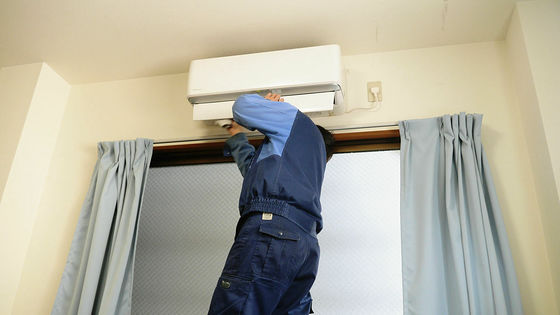 This is a work completion document, certainly zero yen. It is truly Daikin.