The chair of the chair broke into two and it broke so I asked Herman Miller for repair Report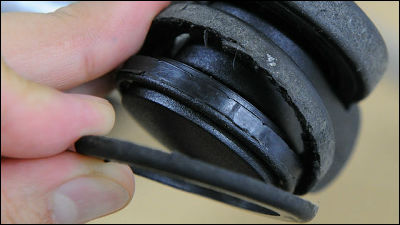 For the meal and tasting system review, the chair of the chair which was using at the cafeteria built in the building with the editorial office was suddenly broken into one piece suddenly, so I decided to try repair .

This time, the chair that the broken caster is "Caper Chairs(A cape chair) ". Although it does not seem to be a problem from a distance view ... ....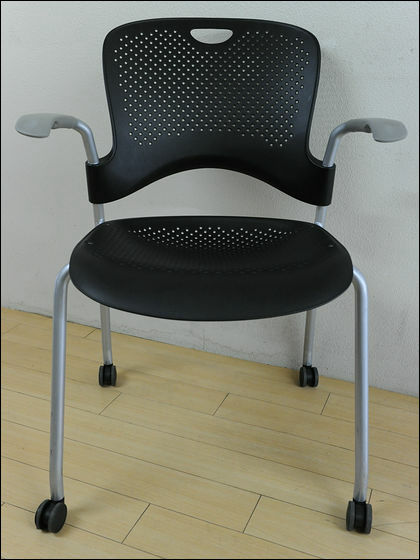 One of the casters has broken.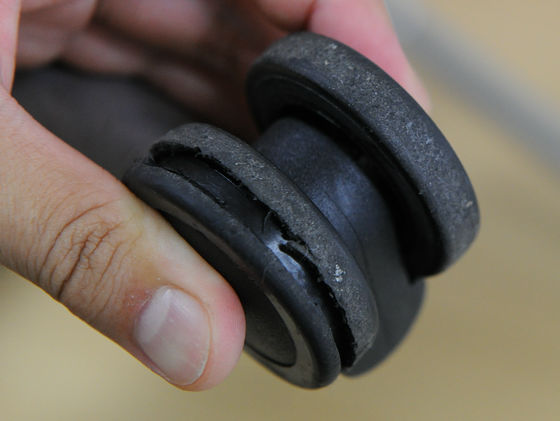 Plumpet.



That's why I will ask if Herman Miller Japan can repair it. First of all, I tried calling the telephone number on the following page.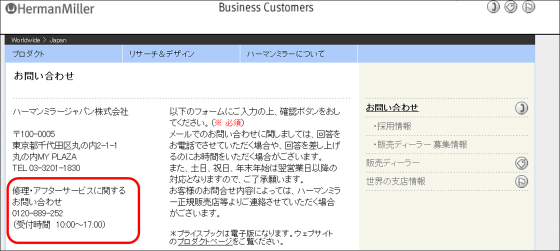 According to the person in charge of the repair department, "When the dealer (purchased store) knows the 12-year warranty will work," but because the second-hand goods, the shop that I purchased first is unknown. So we decided to purchase new oneself that we paid for parts repair and sent parts by paying part fee and shipping fee.

When photographing the situation of the damaged part and the model number of the chair and sending it to the e-mail address tell by telephone, the estimate arrived by fax.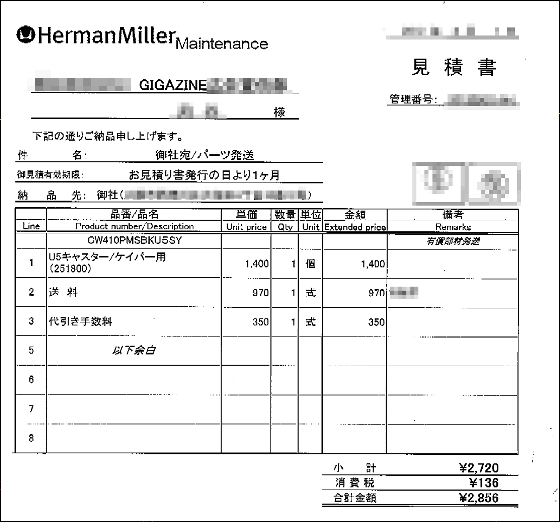 After that, if you contact the e-mail address to which you sent the model number and so on to the effect that "the content of the estimate is fine," the replacement part will be shipped.

The actual arrival of luggage is like this.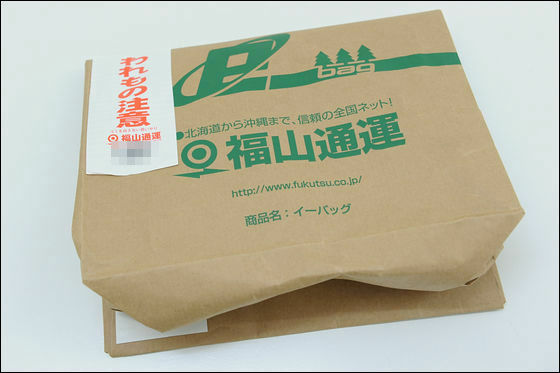 It has become a cracked attention.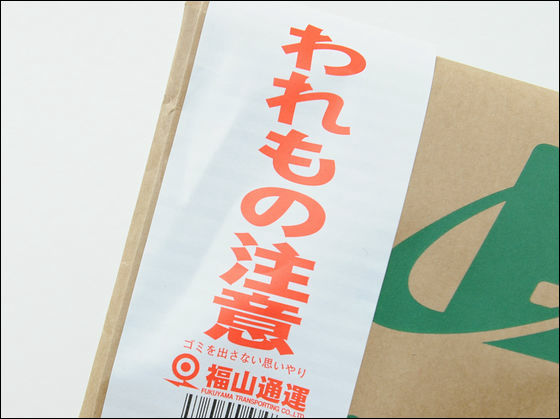 Contents are exchanged with one casters.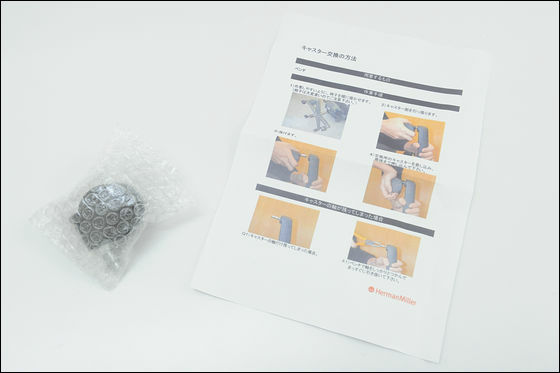 Commentary on how to exchange with photographs in an easy to understand manner.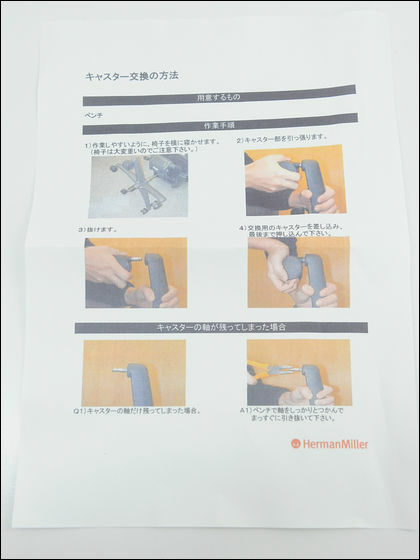 A replacement caster is inside the air cushion.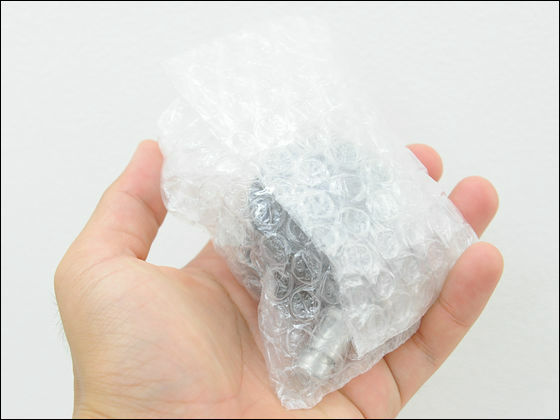 A slick new article.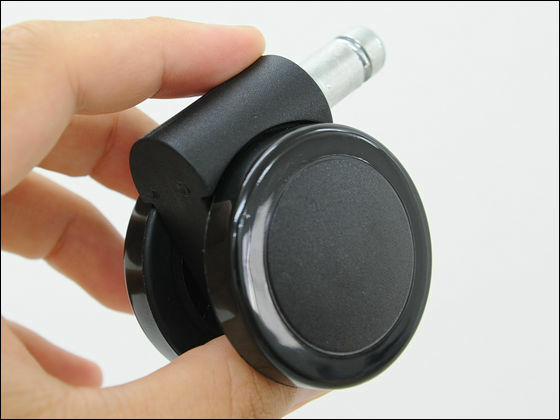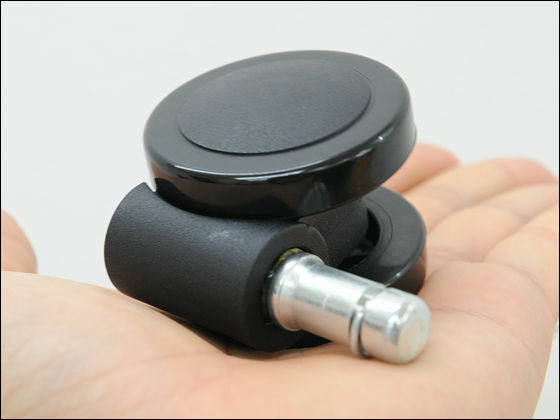 ◆ How to exchange

First of all, I will lay the chair downside for easy work.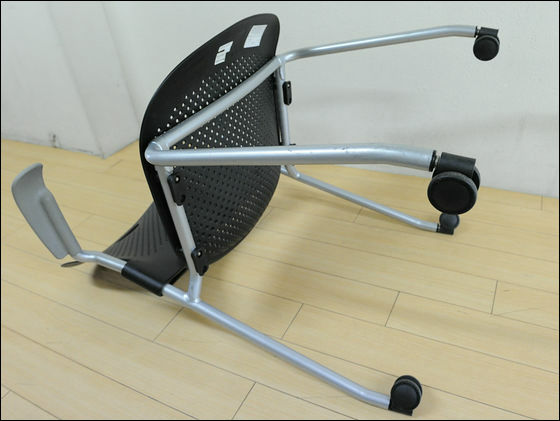 You do not need tools etc, pulling a broken caster ......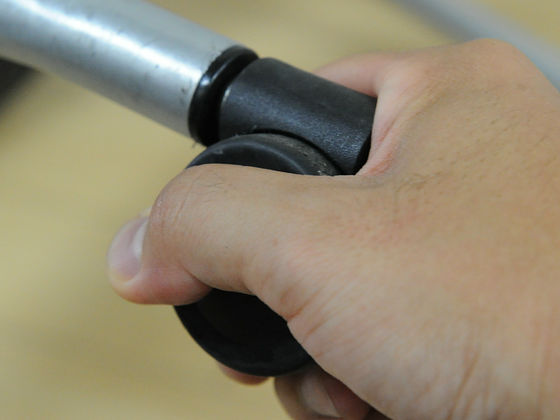 I will go out with a sponge. Although some power is needed, level that can be taken without difficulty if it is a general adult male.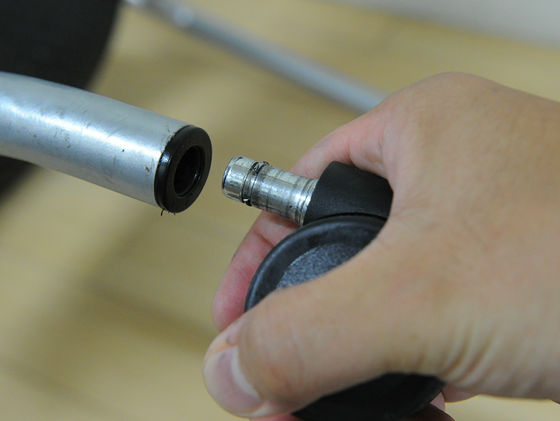 Afterwards if you replace the parts for replacement OK.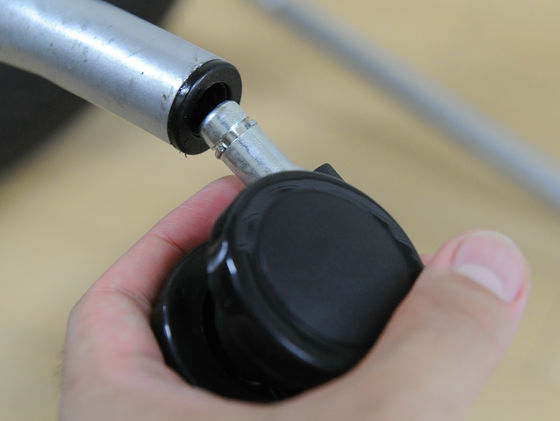 A new item was installed.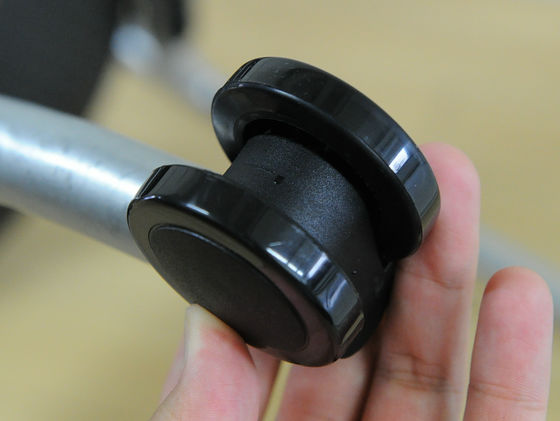 Exchange is completed with this.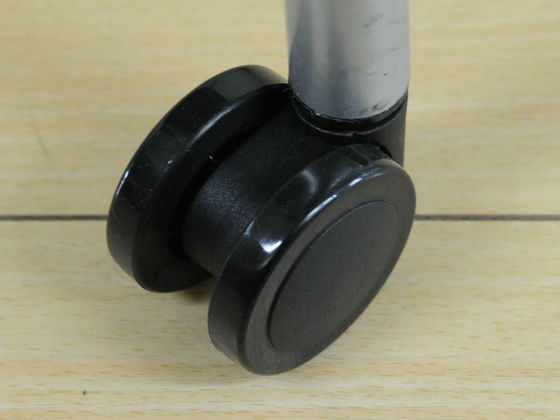 Actual work of replacement ends in about 1 minute, so if the chair of the chair is broken, it is recommended to ask the manufacturer whether you can replace the damaged parts first without having to rush and replace the whole thing is.