The director of "Star Wars Episode 7" is directed to J · J · Abrams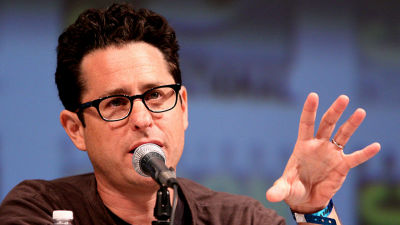 By Gage Skidmore

It became clear that J · J · Abrams known as "Star Trek", "Star Trek Into Darkness", "M: i: III", etc. will supervise "Star Wars Episode 7".

J. J. Abrams Set to Direct Next 'Star Wars' Film (Exclusive) | The Wrap Movies
http://www.thewrap.com/movies/article/jj-abrams-set-direct-next-star-wars-film-exclusive-74596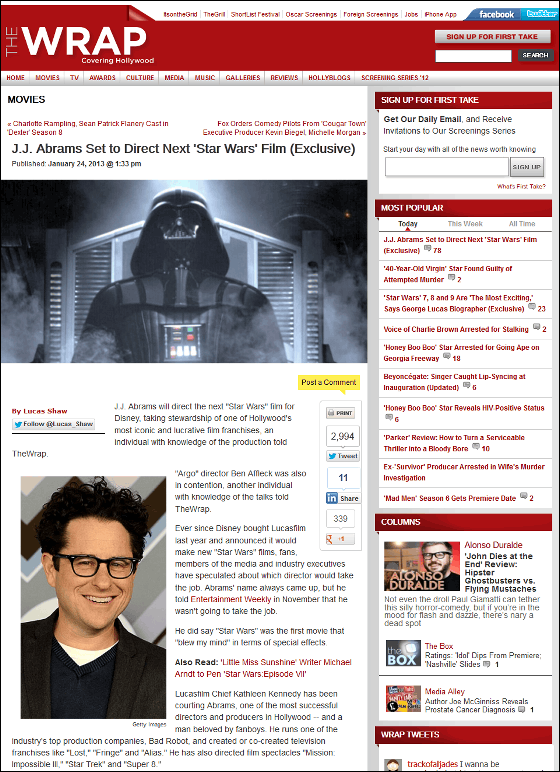 This is what The Wrap reports.

As topics related to "Star Wars", at the end of October 2012Disney will purchase Lucasfilm and will release Star Wars episode 7 in 2015It is announced that it is.

Originally "Star Wars" George Lucas had conceived as a work of all nine copies, but from various circumstances the part corresponding to the fourth part was made into a movie, Part 5 and Part 6 continued It became a movie and it became a trilogy work. From there time is available, now Part 1 to Part 3 are made into movies, Part 4 to Part 6 are "Old Trilogy", Parts 1 to 3 are "New Trilogy" It is called. However, due to various circumstances, the nine-part work plan disappeared, and it was supposed to be completed in all six copies.

Disney reveals the schedule that episode 7 (part 7) will be released in 2015, plans to make episode 8 and episode 9 as well.

Regarding the manager of episode 7, Abrams' name was previously mentioned, but when talking about in November 2012, he told Entertainment Weekly that he did not intend to get a job.
in Movie, Posted by logc_nt