Director Abrams reveals that the script of "Star Wars Episode 8" is complete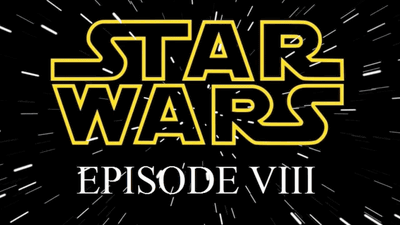 At last it approached a little more than a month ago until the release date of "Star Wars / Force of Awakening", but in an interview with J. J. Abrams coincided with this release, a new trilogy It was revealed that the script of Episode 8 which is the continuation of the work was completed for the moment.

J. J. Abrams, Star Wars Superfan, on Directing The Force Awakens | WIRED
http://www.wired.com/2015/11/star-wars-force-awakens-jj-abrams-interview/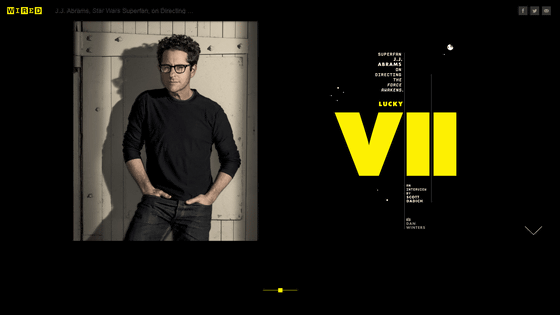 This interview was done by WIRED and it is deeply drilled how the idea of ​​Abrams is made how to make a new work of "Star Wars" which is a worldwide popular series .

Screenplay of "Awakening of the Force" is directed by Lawrence Kasdan and Abrams who wrote "The Episode 5 Empire Strikes Back" "Episode 6 Jedi's Return". From "Episode 4 New Hope" to "Episode 6 Return of the Jedi" From the "Old Trilogy" and "Episode 1 Phantom Menace" to "Episode 3 Revenge of Episode 3" in the Reboot of "New Trilogy" Because it is an entirely new trilogy, new characters will appear under completely new circumstances, but on the other hand, characters such as Han Solo, Chewbacca, Princess Leia, etc. who appeared in the former trilogy work Also comes out. By doing this, the director said, "I can enjoy it without knowing Star Wars so far, and I can enjoy more because I know what is behind the new characters if I am a former fan," he said.

However, since it is "a new trilogy", the mystery presented in "Awakening of the Force" is solved as "Episode 8" or "Episode 9", or "The Force of Awakening" It is possible that the surprising element that came out inside becomes a hint of late later.

In this regard, Abrams is said that the episode 8 script will be completed, despite the enormous rewrite occurring in the future, on the consistency with future developments, Episode 8Ryan JohnsonDirector and producerLam BergmanI talked with Mr. repeatedly. He seems to be reflected in the episode 8 script by having Johnson see the initial cut of 'Force's Awakening', which he is the director.

Actually, Johnson is publishing on October 6 (Tue) a thing that says "STAR WARS Episode VIII by Rian Johnson" on his own Twitter account. Apparently this is the cover of the script and it seems it was completed at this time.

@ Keithcalder@ Matsinger@ EricDSnider@ GermainLussierPic.twitter.com/l2mADmZwzK

- Rian Johnson (@ iranjohnson)2015, October 6
Shortly after this tweet, movie producer Keith Calder tweeted the image "STAR WARS Episode IX by Quentin Tarantino". Episode 9 is not a director of Quentin Tarantino, but it is decided that the director Colin Treborough of "Jurassic World" will be in charge, so it is obvious that this is a story, but the picture released by director Johnson is a real monster ... It should be ....

@rianjohnson@ Matsinger@ EricDSnider@ GermainLussierOh yeah?Pic.twitter.com/ghys2tzZs4

- Keith Calder (@ keithcalder)2015, October 6
Episode 8 will be released on May 26, 2017.

STAR WARS EPISODE VIII Sets May Release Date - AMC Movie News - YouTube

in Movie, Posted by logc_nt