"Star Wars" The official title of the movie with the young day's Han solo as a hero with a spin-off is decided as "Han Solo / Star Wars Story"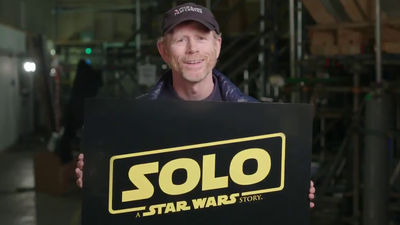 He was active in the former trilogy of "Episode 6 / Return of the Jedi" from "Episode 4 / New Hope" first published in the movie "Star Wars" series and also showed up in the latest work "Awakens of Force" , The title of the spin-off movie with Han solo as the main character is "Solo: A Star Wars StoryDirector Ron Howard announced himself that he was officially decided on.

In addition, on Dec 4, 2017 the title is "Han Solo / Star Wars Story"It is revealed that it is open to the public on Friday, June 29, 2018.


Hey#Twittervillewe just wrapped production so here's a special message#StarWarspic.twitter.com/8 QJq N 5 B G x r

- Ron Howard (@ RealRonHoward)October 17, 2017

Among the footage posted on his Twitter official account, Ron Howard reported that a wonderful cast and staff made a movie that could be enjoyed.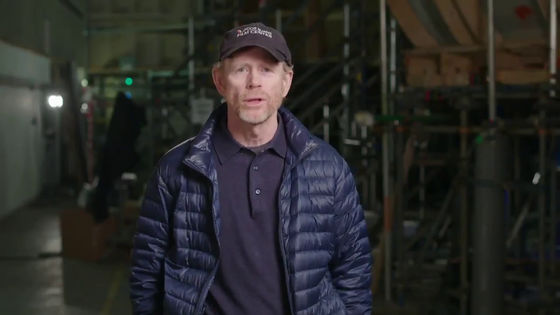 "Come to think of it, the title ... ...." confirmed a glance briefly.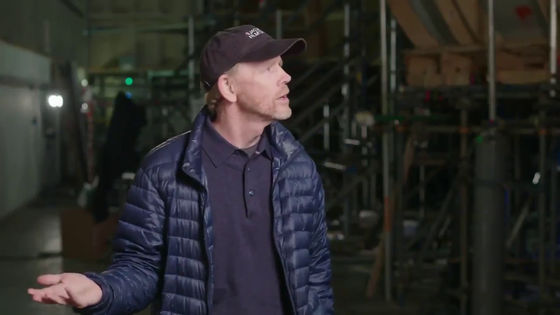 Then the hairy arm handed over the board to the director. It is surely Chewbacca.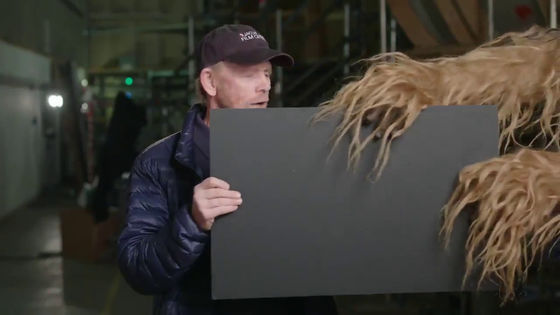 "Next year, look forward to it" and the title is "Solo: A Star Wars Story" was revealed.



As of June 2017, a person named "There is a crew in acquaintance" has provided photos of T-shirts with logo "Star Wars", "Solo", "Crew 2017" to Making Star Wars It was.

Updated: Untitled Han Solo Star Wars Story Crew Shirt! | Making Star Wars
https://makingstarwars.net/2017/06/untitled-han-solo-star-wars-story-crew-shirt/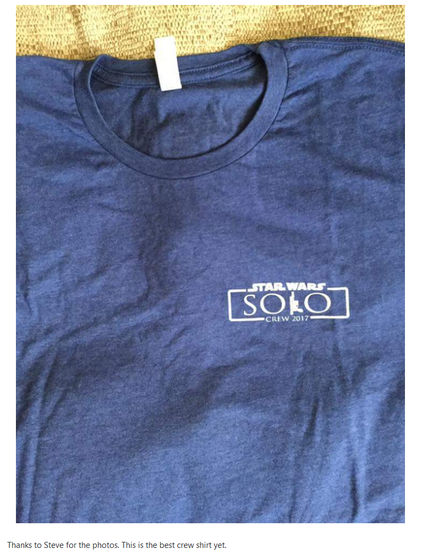 When it says the spin-off work of Star Wars, it is "the episode 4 / new hope" that imaged the day before yesterday "Rogue One / Star Wars Story"Is released in 2016.

In addition, the role of Han / Solo of this work is not Harrison FordAlden EhrenkkeI am in charge. Chewbacca role was partially appointed as a substitute for Peter · Mayhue's health problems etc. in 'Awakening of the Force'Jonas SuotamoI am in charge. BesidesWoody Harrelson,Emilia Clarke,Donald GloverThey are supposed to appear.

"Han Solo / Star Wars / Story" is released on Walt Disney Japan distribution on Friday, June 29, 2018.
© 2017 Lucasfilm Ltd. All Rights Reserved.