The official title of "Star Wars / Episode 8 (Tentative)" is determined to be "THE LAST JEDI (the last Jedi)"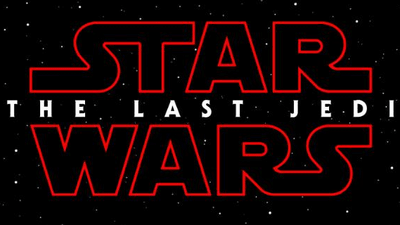 In the continuation of "Star Wars / Force's Awakening" released on December 18, 2015, in the same wayWorldwide simultaneous publicationThe official title of "Star Wars / episode 8 (provisional)" decided to be "STAR WARS: THE LAST JEDIIt was announced that it was. Episode 7 is "The Force Awaken" as "Awakening of the Force" as it was, Episode 8 is also considered to be the title of "last Jedi" if it is similar.

The Official Title for Star Wars: Episode VIII Revealed | StarWars.com
http://www.starwars.com/news/the-official-title-for-star-wars-episode-viii-revealed


It's official. STAR WARS: THE LAST JEDI is the next chapter of the Skywalker saga. This December.# The Last Jedihttps://t.co/ySkVwQcMTPPic.twitter.com/eHrPgbsRJq

- Star Wars (@ starwars)January 23, 2017

Directed by Ryan Johnson of "BRICK Brick" and "LOOPER / Looper", JJ · Abrams, Jason · McGuallin, Tom · Karnaughski to conducting production total.

PublishingIt was reported in March 2016It is scheduled for December 15th, 2017.

Incidentally,He died in December 2016Carrie Fisher said that "THE LAST JEDI" appeared to have finished shooting and is scheduled to appear in the role of Reia following "Awakening of the Force". However, although it was scheduled to appear also in episode 9, this is not taken. In "Rogue One / Star Wars Story" Peter Cashing who died in 1994 appeared in the archive video and CG as a role of Grand Mof Takin, but for Mr. Fischer this kind of CG appearance Not a policy.
in Movie, Posted by logc_nt