"Decor 8" which can customize the background, color, tile display line number etc. of the start screen of Windows 8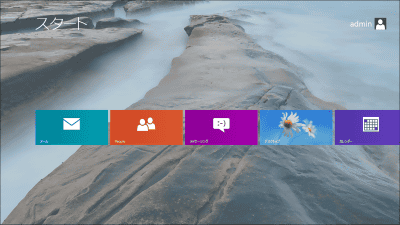 It is possible to customize the theme color and the number of tile display lines, make the background of the start screen displayed after starting Windows 8 the picture that you own, display the selected background randomly,Decor 8"is. It can be started on Windows 8.

Download, installation, main functions are as follows.

Decor 8 - Personalize the Windows 8 Start screen with Decor 8!
http://www.stardock.com/products/decor8/download.asp

Click "Try it Free!" On the above site.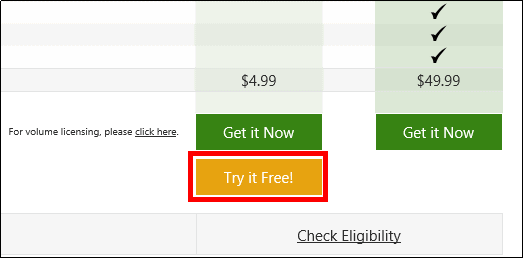 Enter your email address and click "Download".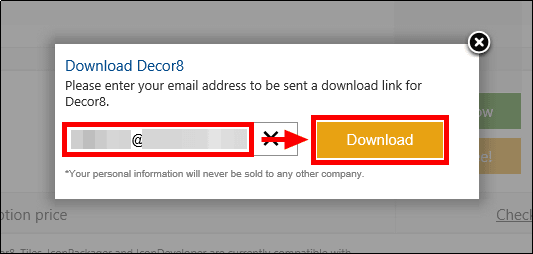 Since the following e-mail will arrive at the e-mail address you entered, click "Download Now".




Click "Download Now".




Run the downloaded installer.




Please check above and click "Next".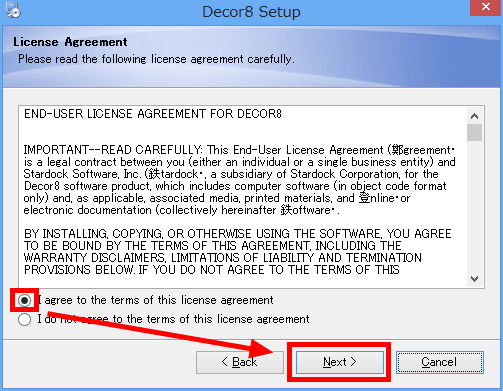 Click "Next"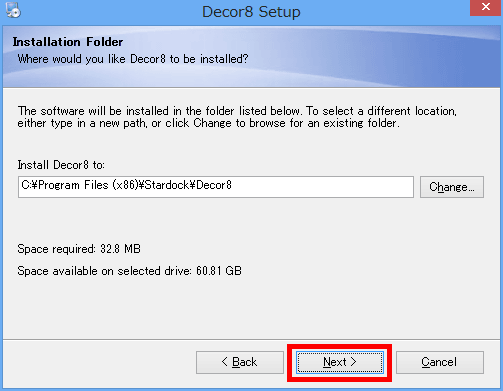 Click "Finish"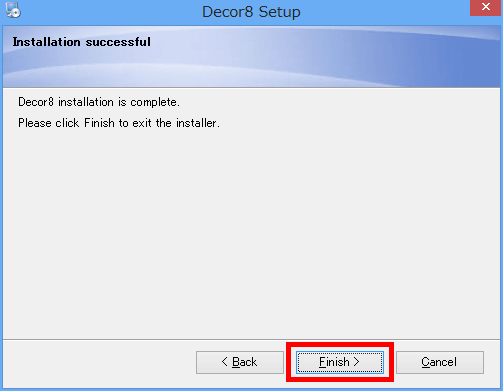 Click "Try Decor 8"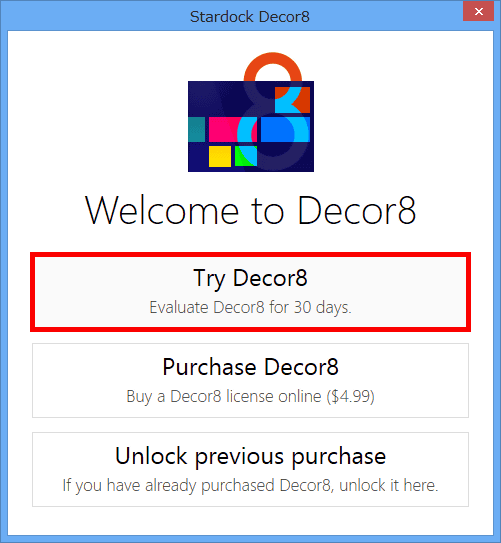 The setting screen will be displayed.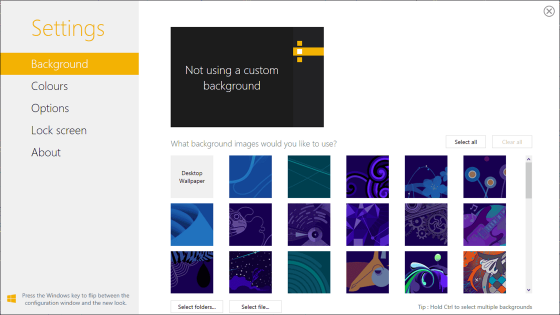 In "Background", you can set the background displayed on the start screen.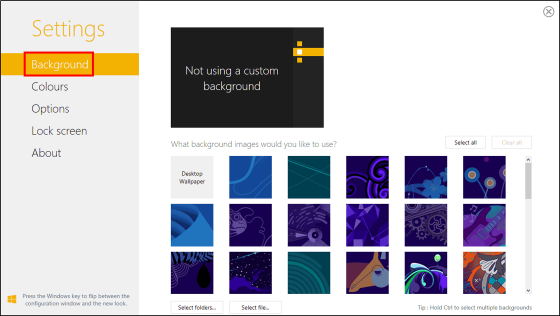 To set the background, click on the background to be displayed is OK. It is also possible to choose photos that you own.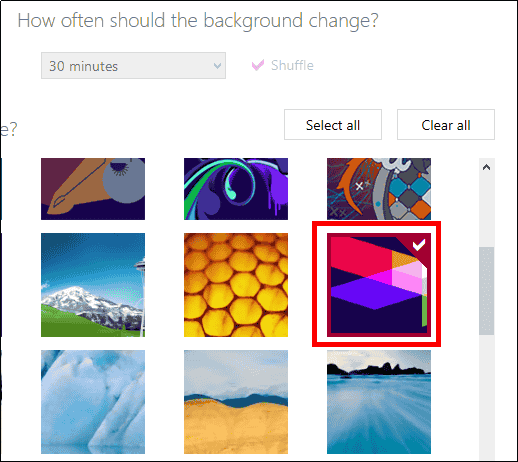 To randomly display all backgrounds that can be selected at regular intervals (30 minutes in this case), click "Select all" and click "30 minutes". In addition, it is also possible to change fade, blur, color, add contrast and background size.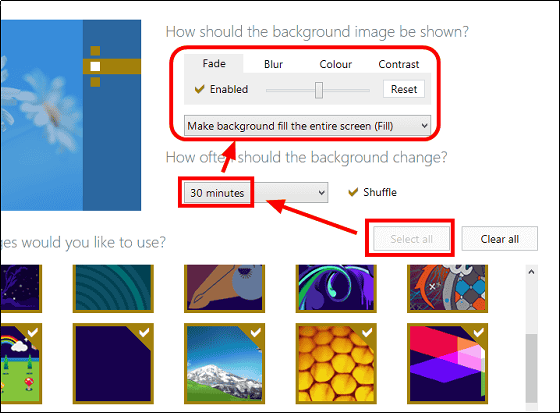 When random setting is made, the background changes as follows.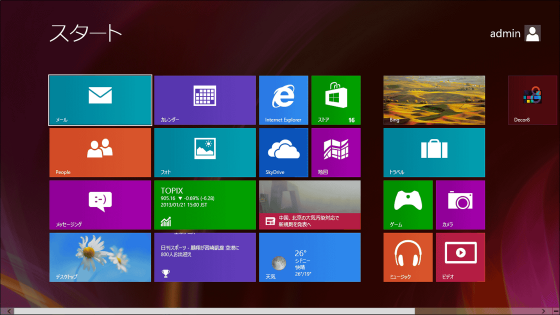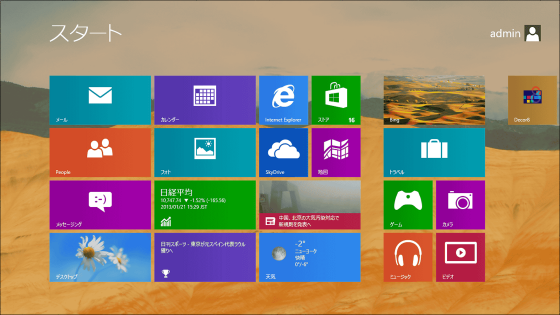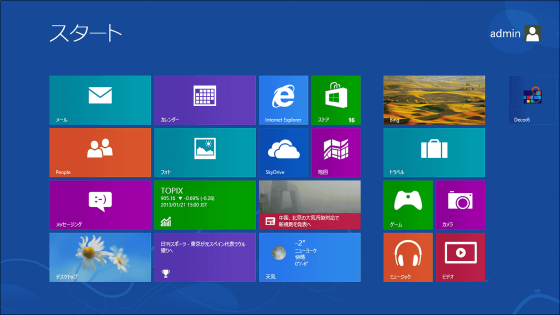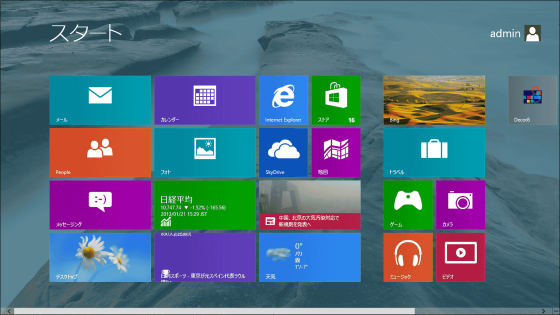 In "Options", you can set the number of display lines of tiles and the parallax effect.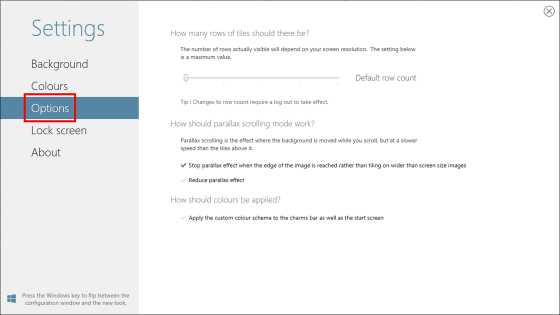 If you set the number of rows to 3 like this, the tiles are displayed in 3 lines.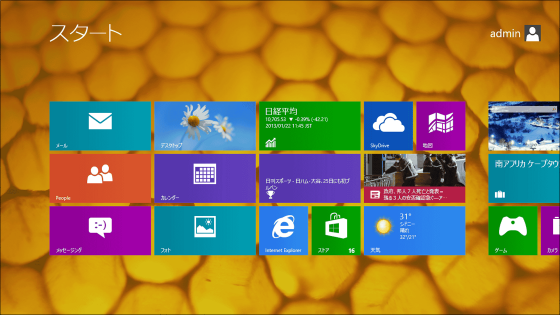 When the number of lines is set to 1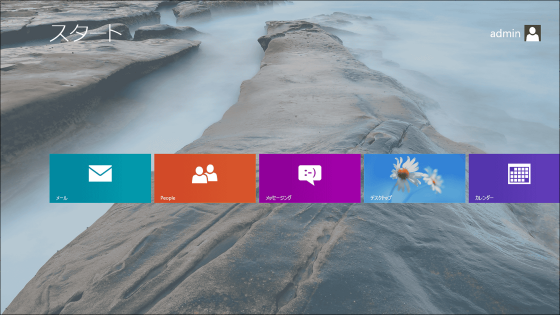 With "Colors", you can set the theme color, it is the default setting which automatically selects the color matching the background.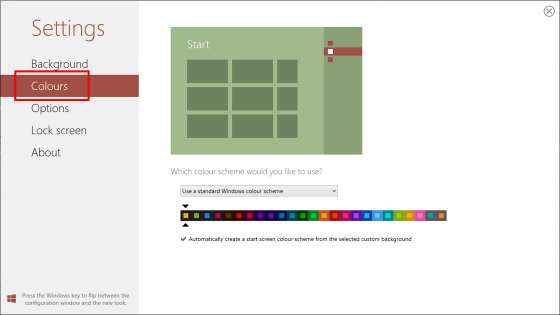 In "Lock screen", set the background of the lock screen.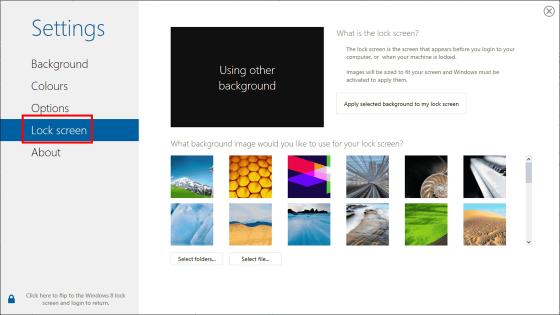 Since Decor 8 is shareware, you need to pay $ 4.99 (about 450 yen) if you want to use it even after 30 days of trial period.