"OpenRM" which can remotely monitor data such as CPU, memory and free space of multiple PCs by graphing them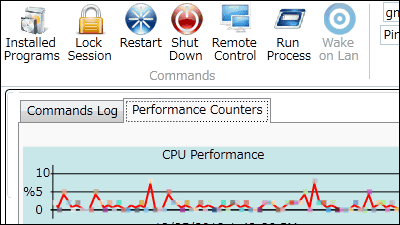 Manage multiple PCs at once, check the PC's IP address, default gateway, MAC address, OS version, system drive size, CPU usage rate, RAM usage rate, free space graph, PC lock / re Free software that can start up and shut down "OpenRM"is. It can be started on Windows XP, Vista, 7, 2008 R 2.

Installation, server and agent settings, about the function from below.

OpenRM Remote Monitoring - Home
http://remotemonproject.codeplex.com/

First of all, because you install monitoring software on a PC that remotely monitors multiple PCs, click "download" on the above site.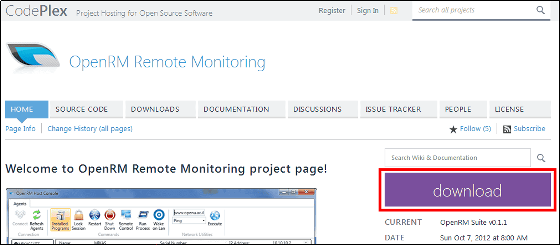 Download the downloaded ZIP fileExplzhExtract it with etc and start "OpenRm.msi". You can also start setup.exe.



Click "Next"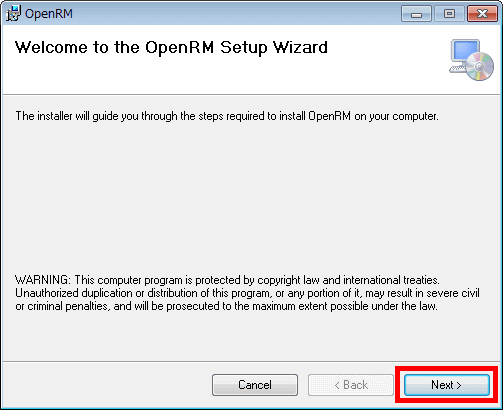 Click "Next"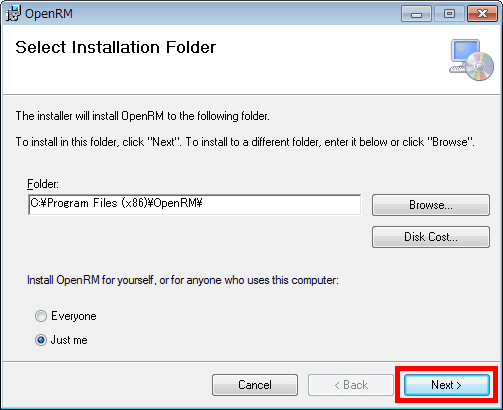 Since you do not need an agent on the PC you want to monitor, uncheck the above check and click "Next".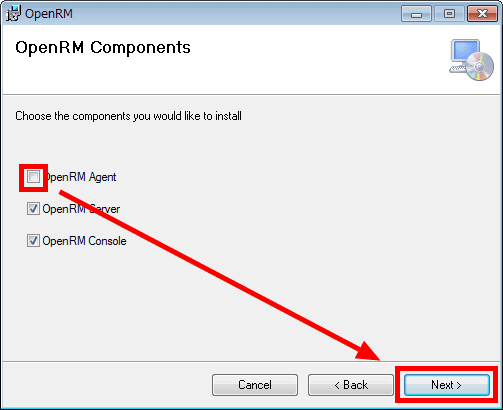 Click "Next"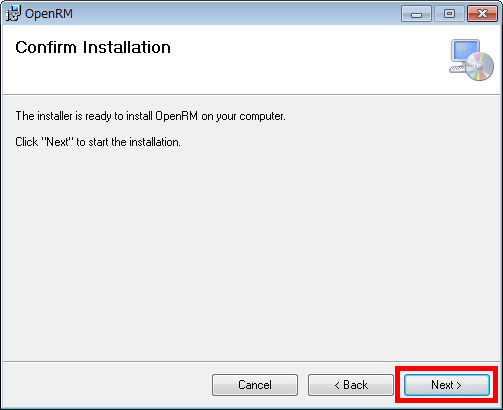 Click "Close" to complete the installation.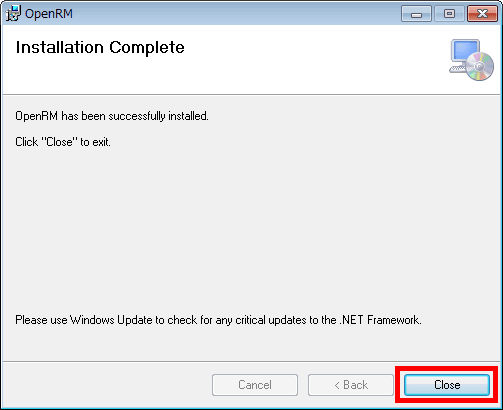 Open "OpenRm.Server" in the OpenRM folder of the Program Files (x86) folder to activate the software.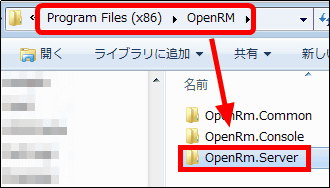 Next, start "OpenRm.Server.Host.exe".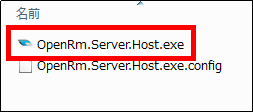 Since the command prompt is displayed, it is OK if the screen is minimized.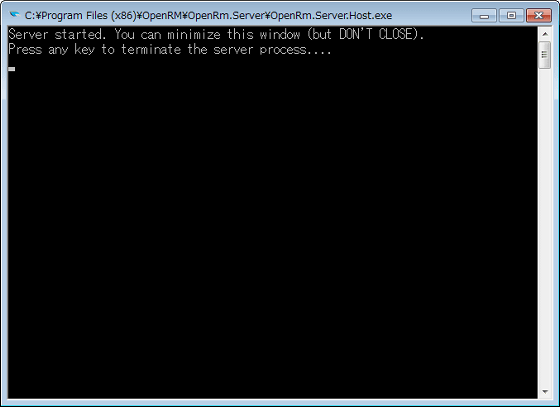 Next, since the OpenRM agent is installed on the monitored PC, the installation procedure is executed in the same way as before, but uncheck the check other than OpenRM Agent in the middle as follows and click "Next" it is necessary.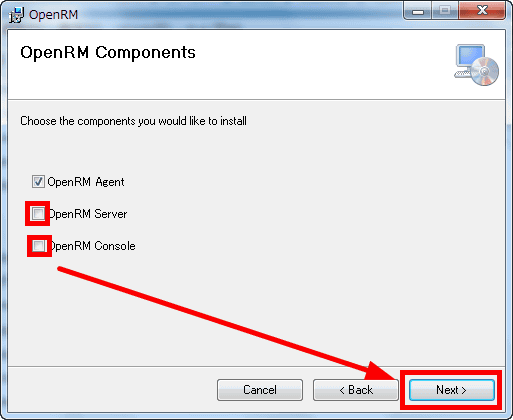 When the installation is completed, click "OpenRm.Agent.exe" in the OpenRM folder of the Program Files (x86) folder as before



Since the OpenRM Agent icon is displayed in the task tray, right click and click "Settings".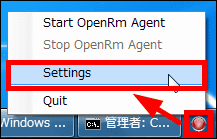 Enter the IP address of the server, "3777" port, then click "Apply".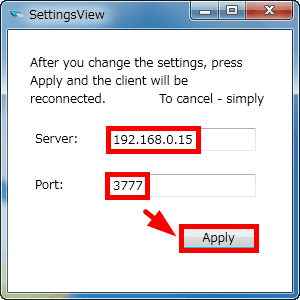 If the connection to the server is successful, the following popup will be displayed.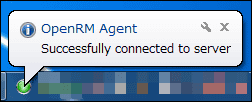 Now return to operation on the server that monitors the PC, open "OpenRm.Console" in the OpenRM folder of the Program Files (x86) folder to start the console.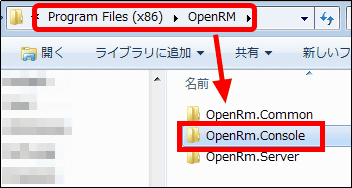 Start "OpenRm.Server.Gui.exe".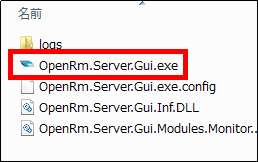 The operation screen is displayed.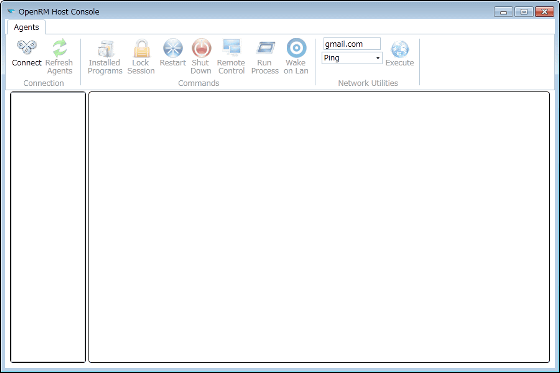 Click "Connect".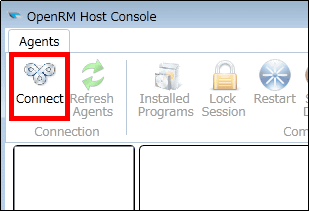 Click "Refresh" to display the PC running the agent.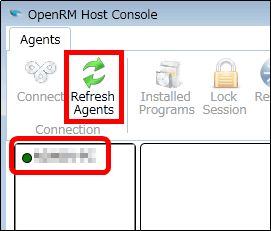 Checking the details You can check the computer name · serial number · IP address · subnet mask · default gateway · MAC address · OS · OS version · OS architecture · RAM size · system drive · system drive size by clicking on the PC to check details, By clicking "Performance Countoers", it is possible to graph the CPU utilization rate, the RAM usage rate, the free capacity, and the disk queue.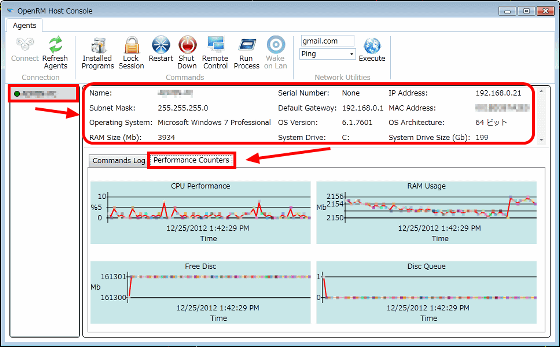 You can also lock, reboot, shut down, check Ping, etc. of the PC at the top of the operation screen.