A number of experiences of surprise in Canada where I met dinosaur fossils and Hatsune Miku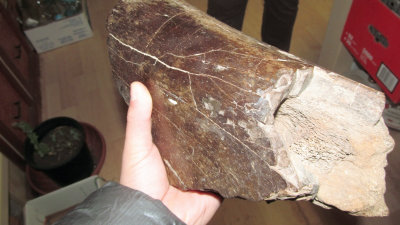 When I enter a new country, I am surprised by new discoveries. It was Canada and it would be a new continent, so it was just surprising everyday. Beginning in Canada and being in common with the United States, it is different from the past place. I am sure that it will continue to South America, so I have to remember it. At Chinatown in Calgary I was surprised to include Miku Hatsune figures of Japanese products placed there. However, the most surprised in Canada is that fossils of dinosaurs came out at homestay destinations. It is also a unique experience of bicycle travel to experience local life.

Hello,Takuya Sudo @ circle around the world bicycle @ Charridermanis. I found it so much in Canada, so I summarized it. Because of this it is impossible to stop the trip.

The Canadian dollar and the US dollar are almost one to one, and I was optimistic that it is easy to travel from the news that "Recent yen appreciation ... ...." As in the case of the US dollar, the Canadian dollar has declined by 20 yen per dollar since 2008. But the price in Canada was too high.

Canadian currency, Canadian dollar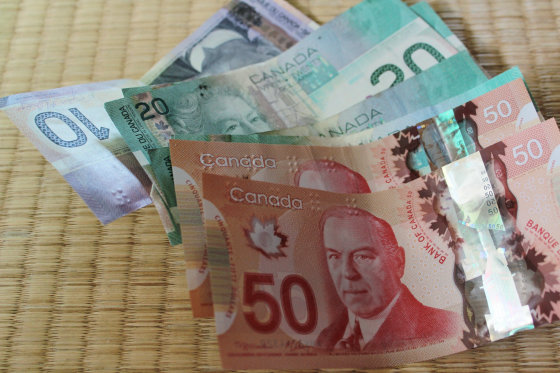 On the other hand, America is surely the yen's appreciation and the price is lower than Japan. However, Canada was more expensive than Japan and buying at the supermarket was troubled. Many other meat and cheeses are too expensive and can not be bought. It was useful under such circumstances ...

A dollar shop of 100 yen shop in Japan. Because there are foods, I was shopping at once. Anyway, this naming sense ......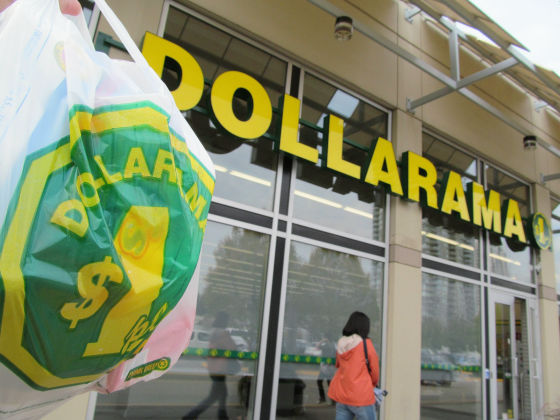 I got a trip as soon as I got these items for 1 Canadian dollar (about 80 yen).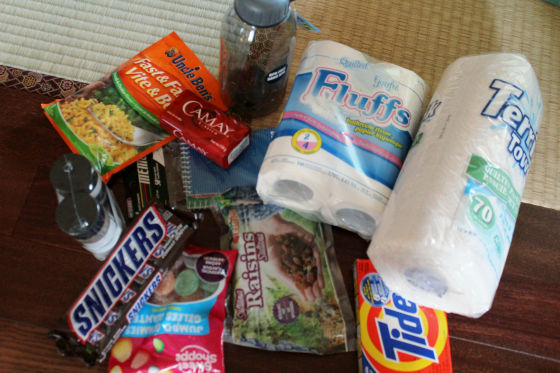 Canada is rare in the countries that have traveled so far, consumption tax was in the form of external tax. Tax is included in the amount of the item in Japan now, if it is written "100 yen" in the price tag it is okay with 100 yen payment. But, in Canada's British Columbia state, you have to pay 1.12 $ if you buy a "1.00 $" price tag. It is surprising that it will be 1.05 $ if this is Alberta. It seems that the tax rate is different between Japan's Kanto and Kyushu ... .... By the way, consumption tax is not applied to fresh food items indispensable to our lives.

If you order a set of 5 Canadian dollars at the fast food store, you will be charged a consumption tax of 60 cents. Consumption tax is 12% in British Columbia state, consumption tax is 5% in Alberta state.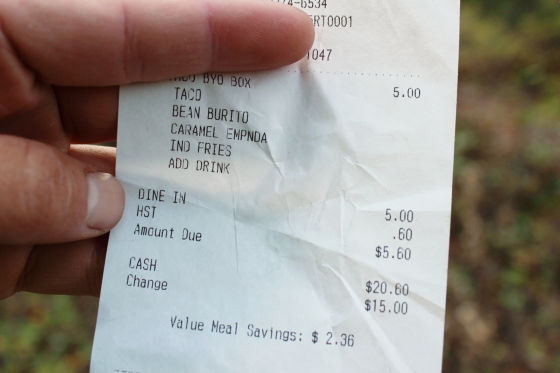 Consumption tax is not applied to fresh food items. However, sweets and carbonated drinks, which are luxury goods, are taxed.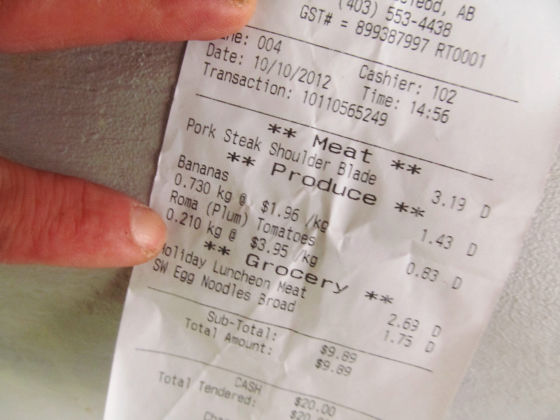 Regarding money, I had trouble getting the fee every time at ATM of overseas cashing. In Europe and Africa, I did not care about the fee and I was able to withdraw as much as I wanted ....

◆ Fast food

Of course, there is McDonald's in Canada, too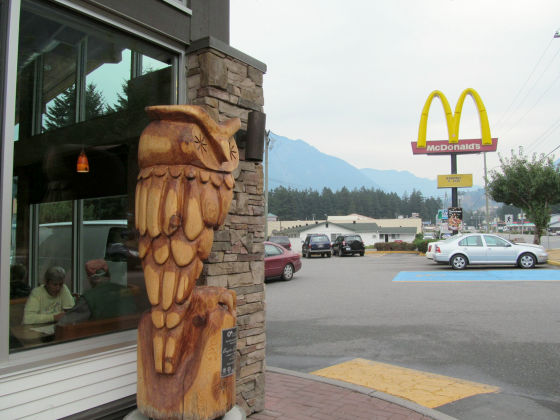 But when I look at signboards, leaves of maple exist in M ​​in Canada's flag. Is McDonald's American capital the performance against Canadians? It would be fun if Americans did not mistake Canada and the United States ... ....



Two A & W hamburgers are Canadian dollars. Mr. Yoshi who took care of in Vancouver got a coupon ticket and used only A & amp; W. If Canadian fast food is also set, it will cost 7 or 8 CAD.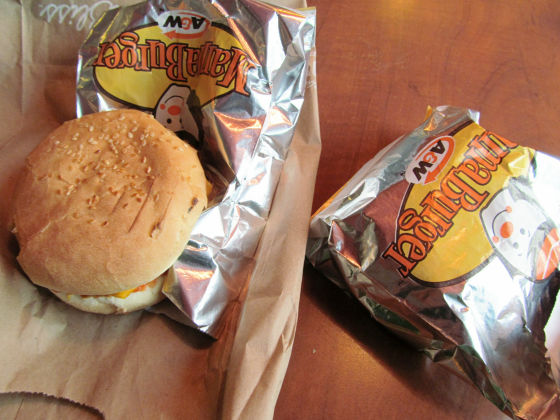 The aunt's owner of one of the stores said, "I ran from Vancouver, I will serve you here," he said. My momentum is universal in the world. I do not say the warmth of coffee who put in "It was cold." Thank you very much.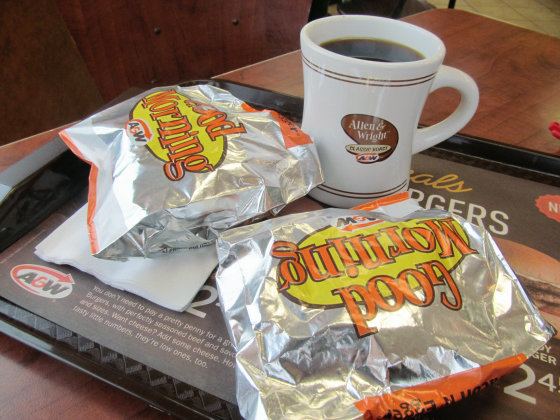 "PutinIn Canada there is a unique fast food that cheese melted with sauce at the French fries.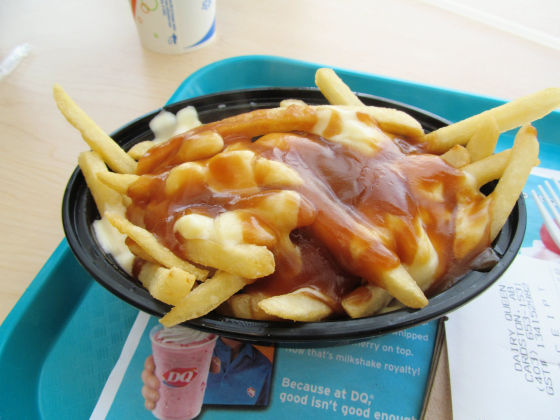 Torotoro cheese was suitable for hot fried potatoes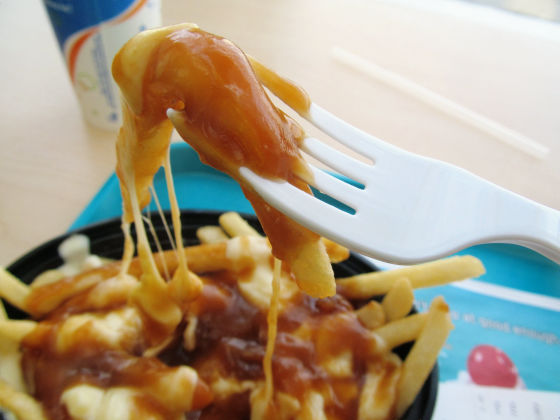 ◆ Gas Station

In Canada there was a local capital petrol station that was not defeated by American capital. In Japan, I feel numb with gas stations that are competing with major oil companies such as shell and BP in various countries such as Eneos and Idemitsu.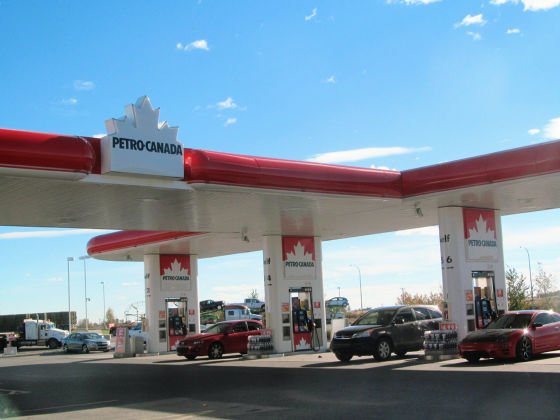 At the gas station in Canada, takeout is substantial and you can drink juice and coffee with a cup. When I tried it for the first time, I heard that "Any one Canadian dollar", so I chose the largest 52 oz. Super huge.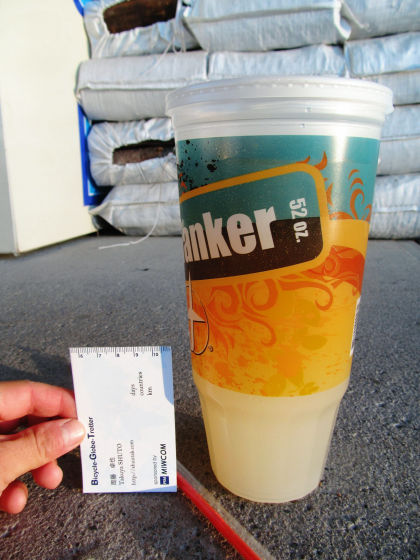 And, Seven Eleven gas station. In Thailand and Denmark gas station and seven eleven were separate, but in Canada Seven Eleven sold gasoline as well. I can also see it in the USA.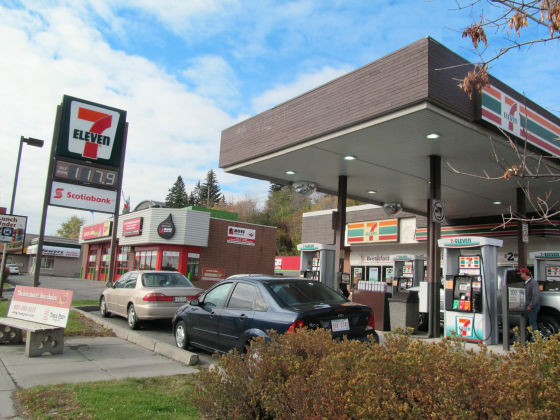 Also selling sand and firewood are national characters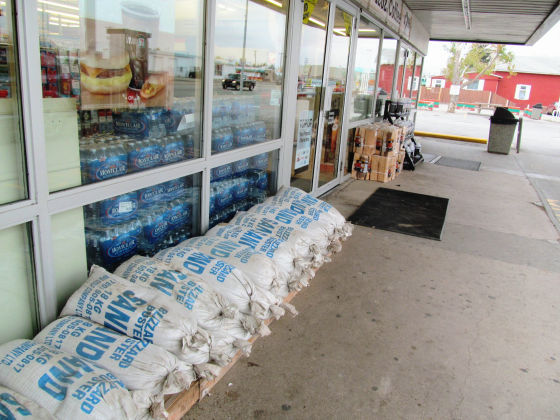 This is a convenience store similar to Japan. Canadian supermarkets are big and it is difficult to walk around, so these small stores are also saved. If you buy one juice, it will not change from the supermarket. There are reasonable pricing, or you will get cheaper if you buy two.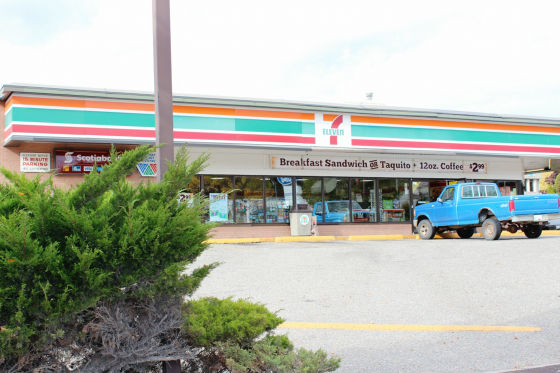 Confirm Seven Eleven with a sign before entering the city. There was also a small town of 7000 people called Revelstoke.



◆ Chinatown

Previous articleProceeding from Banff, the Winter Olympics has also been doneCalgaryArrived at. Because I did not do sightseeing in Vancouver, I tried walking in the city in Calgary. You can see Canada as an immigrant country on the face of Asian, Indian, Arabic, Black, not only Caucasians. Chinatown on the north side of the city center was the Asian atmosphere.

Calgary Tower which is the symbol of Calgary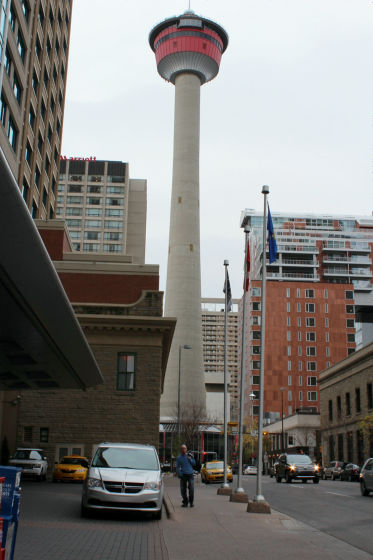 Main street which was quiet for a holiday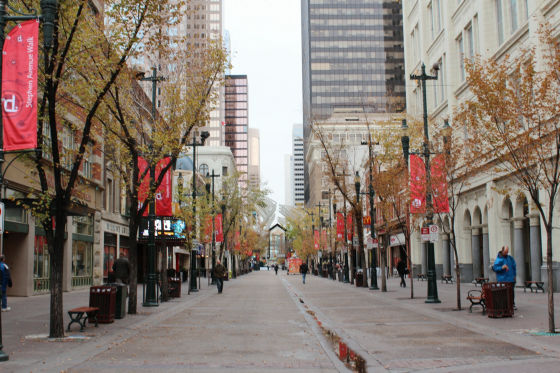 A group of huge skyscrapers built on the scale of the Americas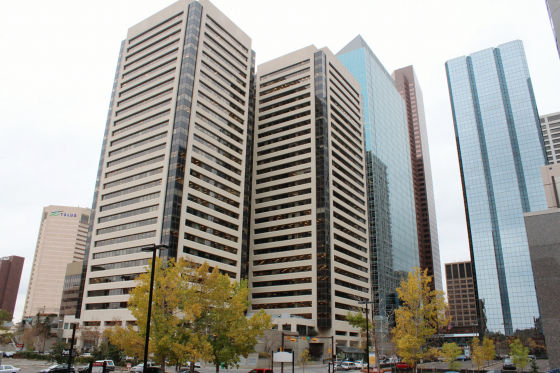 A huge skyscraper with a glass on one side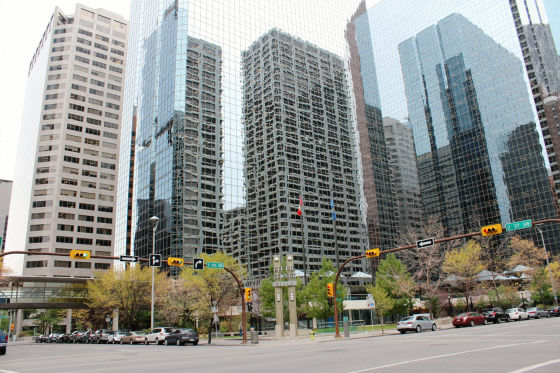 Chinatown exists in the north side of Calgary's center town like this.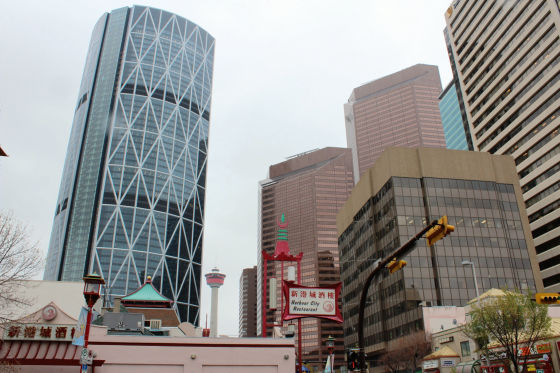 Even if it is a Chinese style building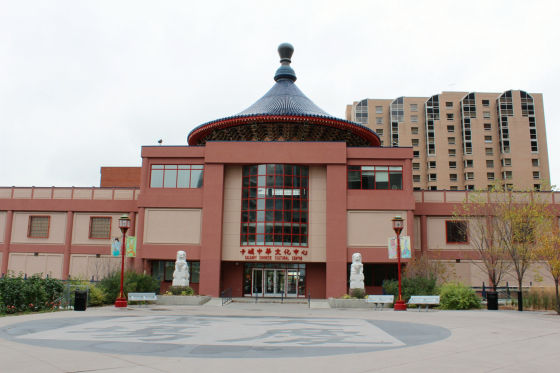 Street notation is also English and Kanji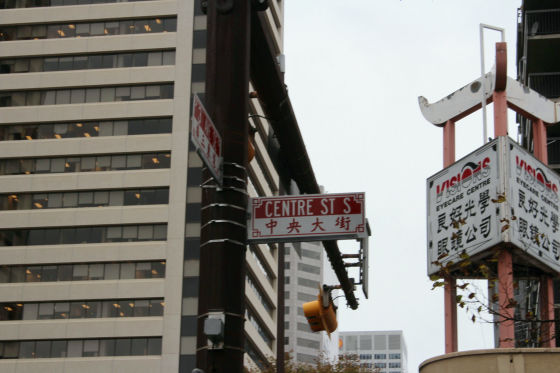 Panda on a streetlight illustration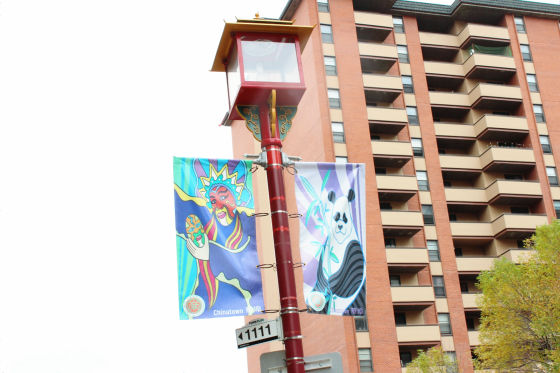 Chinatown shops where kanji and alphabets lined up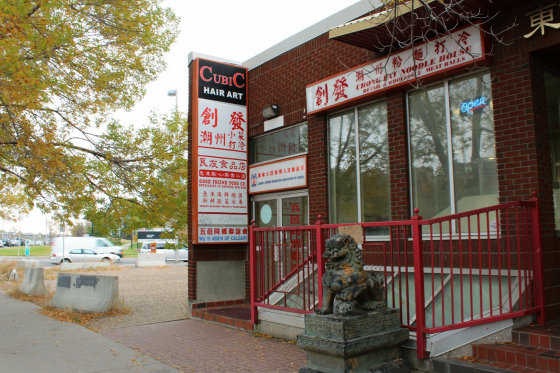 Supermarkets and restaurants were open.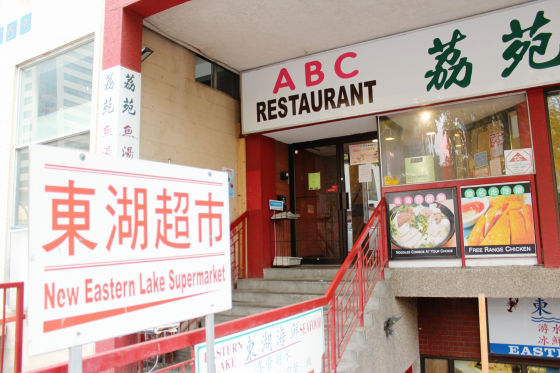 Inside of the mall in Chinatown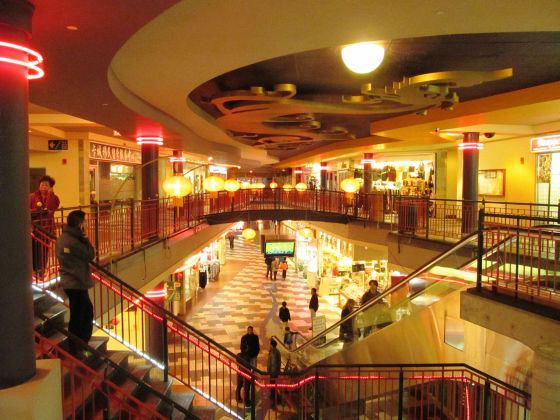 I found Megurine Ruka and a figure of Miku Hatsune.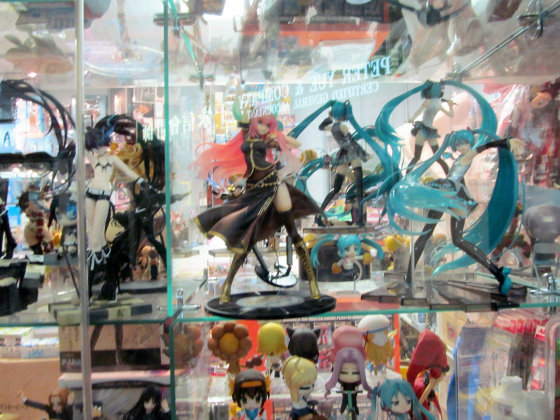 There was also a key ring in Japanese inscription. Is it also a strength of Japan to be able to produce products from characters such as cartoons and animated cartoons?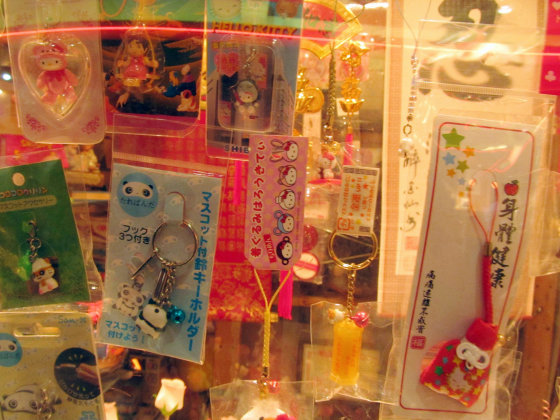 Not only in Calgary but also in Vancouver, Toronto and Montreal there are Chinatowns in Canada. Although there are Chinese immigrants indispensable for Canada, there seems to be some people who do not think well, and in Calgary I was stunned to say "Fuck" from the young man who passed by. Do you hate Japanese people, do you dislike Chinese people, do you dislike Asians?

◆ Homestay

While running, "If the wind is so strong it will not go on, I am surfing the couch but how about if you go at home slowly," the local people invited me. I was aiming at the US border, but the wind is strict and the speed does not come out. It snowed to snow the other day and thawed the ice cold shoelace with hot water in the morning. Even though I try harder, I do not think anything is good, so I took her invitation.

As Raleigh who invited me to say "I have the same son as you," it's about the same as my mother in my parent's house. Nevertheless it was a powerful person.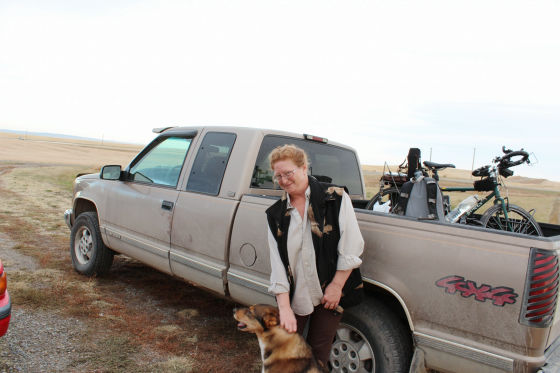 Couch surfingIs a site where hosts wanting to stay with homestay gather together hosts wanting to travel. Raleigh also told me, "By welcoming the traveler, I can see the world while staying here" and "I stayed with Germans and French people so far". It overlapped with the harvest season and it was made butter, but I was indebted to one night. We grow vegetables such as tomatoes and potatoes in our garden.

Shelves with home-made picros and jam bottles.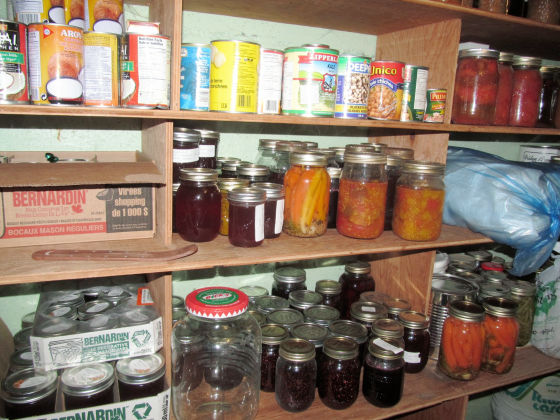 This is a tomato sauce.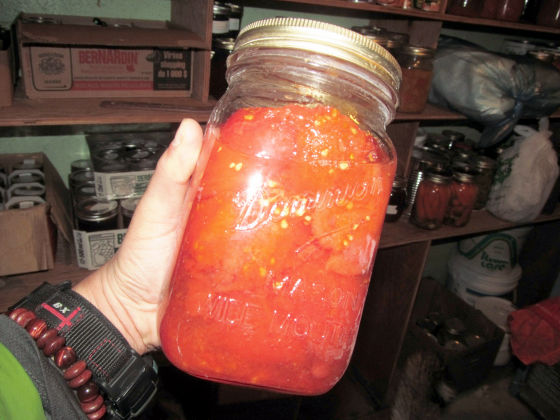 There were various herbs in the field, and it smelled nice.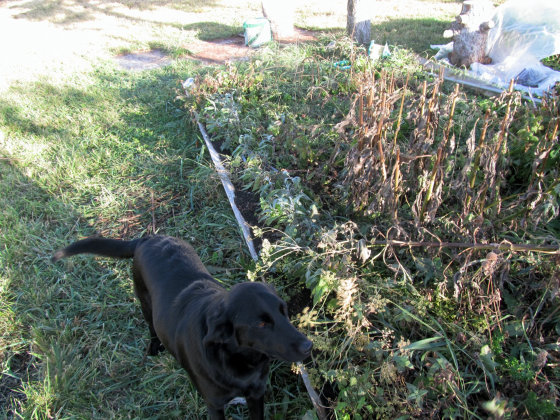 A crop that was crispy with the taste of potatoes.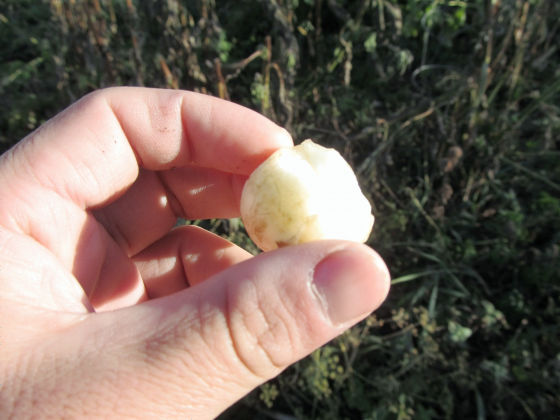 The room is full of harvested herbs.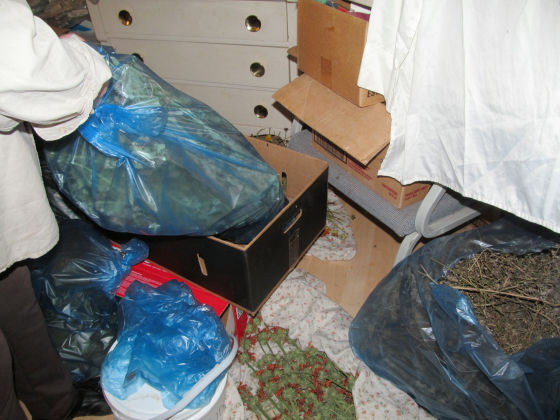 It made tea with this flower and gave it out.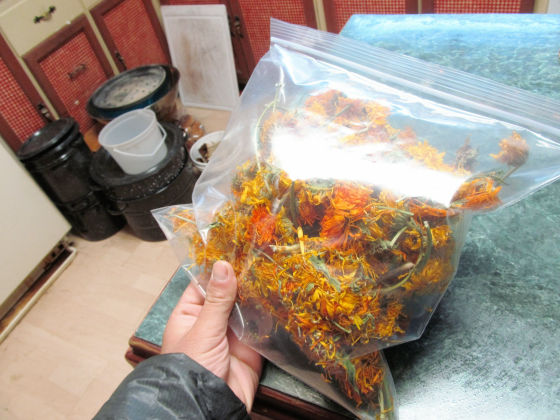 I also got a garage a little away. When saying the name is sturdy with the name "Raleigh" on a big saw. Electric powered yarn sawing machine and stationary cutting machine are used, so it seems to do any work. Someday I also want to make such a place specializing for bicycle!

Many tools are workplaces where men admire.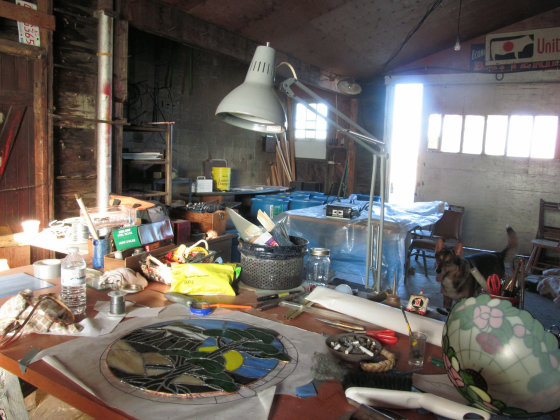 Production of stained glass.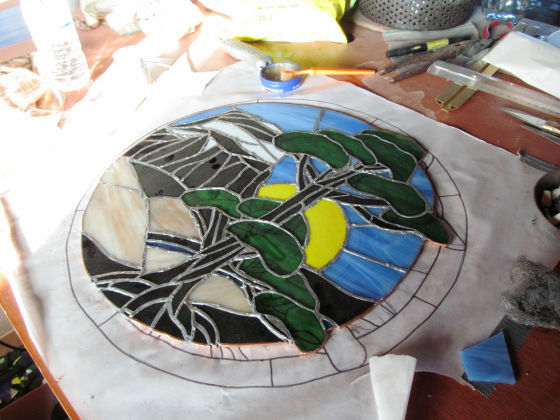 I cut a large tank in two and made a tank.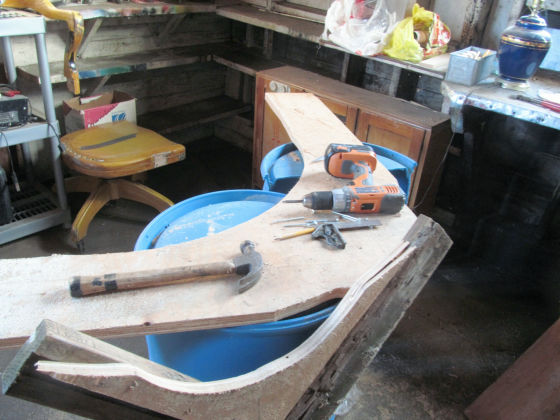 Homestay where many things come to jump in this way, the most surprised was the dinosaur fossil. "It has fallen all along" because it is Canadian quality.

A heavy dinosaur fossil.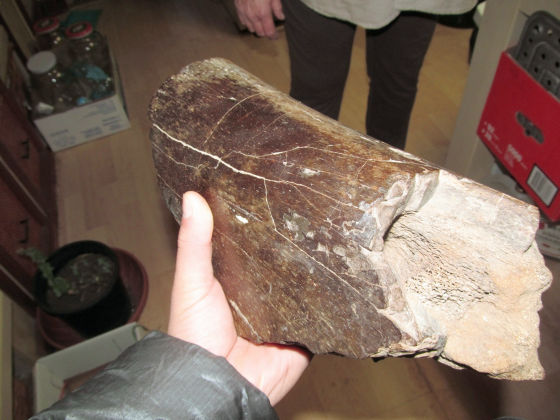 Cavity in the bone.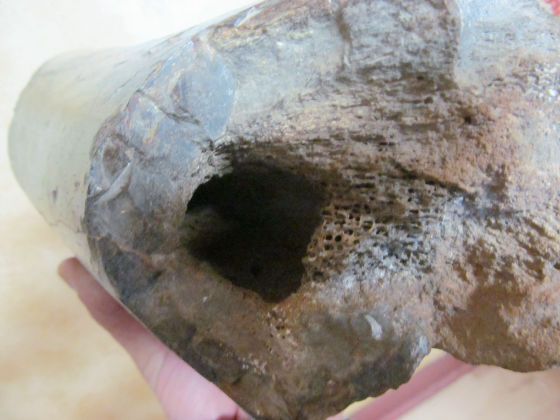 It is said that the dull skin is dull.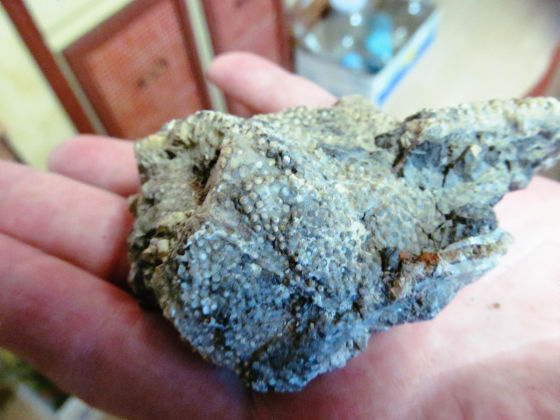 I took a walk around a little.

It's a place without anything ......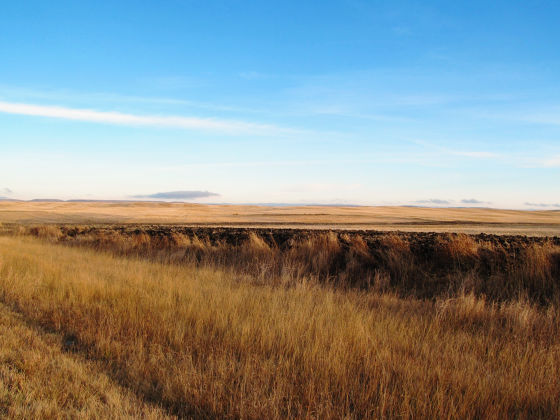 You can experience the size of Canada.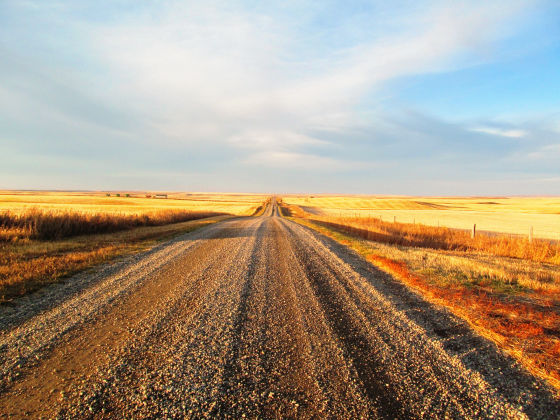 Even small grains far away, each one is a huge grass roll.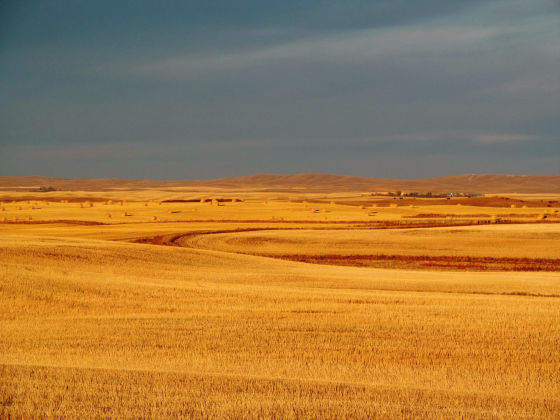 Really from the North. It was very cold, so I got a coat of thick cloth.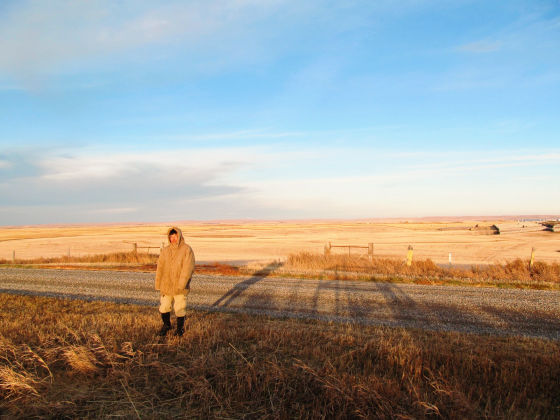 A sunset glows the sky in red.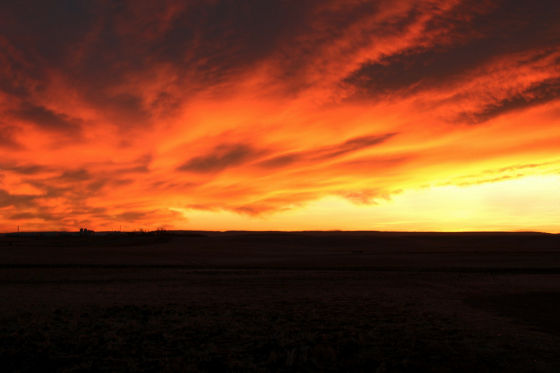 Temperature is 0 degree in the evening. It would have been below freezing at night.



But, because Raleigh's house had a heating system, I could sleep soundly.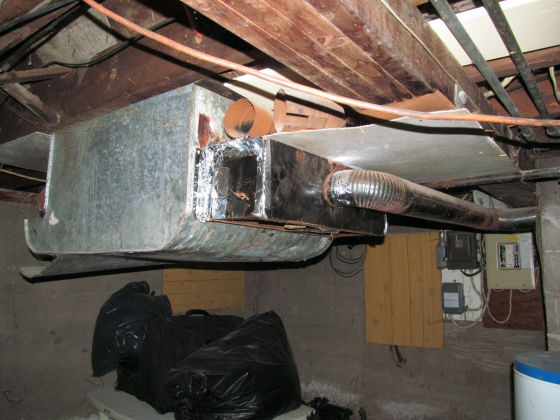 The main body is underground, and heat is transmitted from this ventilation hole in the living room.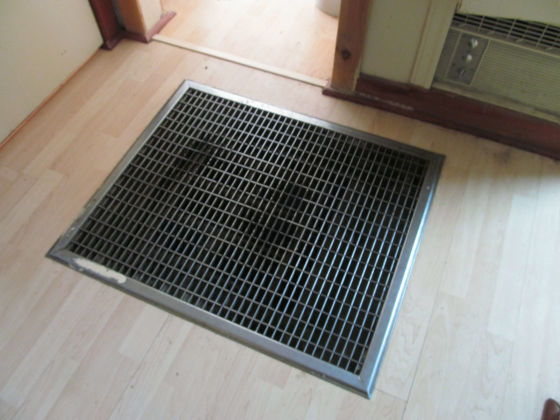 While living in a regular job, every day seems to be fulfilling if there are hobbies so far. After having traveled to Rory's hot way of living repeatedly, I was made to think about various things. It is a wasteful charidar's journey somewhat, but this encounter has joined us for a valuable experience. Chalida's journey that brings you closer to your local life is the best.

I will enter the United States soon. The surprise in America was not the ratio of Canada.

(Sentence / photo: Takuya S. Narou Charriderman
Cycling around the world for a bicyclehttp://shuutak.com)