On the attractiveness of Kenya in East Africa, which is easier to travel than any country in West Africa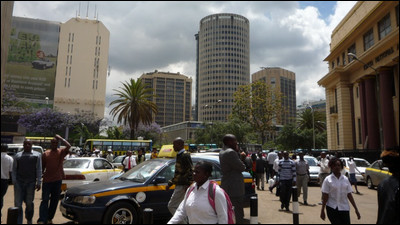 Hello, Bike around the worldTakuya SAITO @ Chalidermanis. I could not take a visa for the next country at the capital of the Congo, Brazzaville (Brazzaville), but unwillingly used the airplane. Then in East AfricaKenyaThe capital ofNairobi (Nairobi)It fell down to.

English, left-hand traffic, cheap, cafeteria, supermarket ... the world has changed compared to West Africa. When you start running, you will enter the mountainous area and the scenery with different scales will jump in. Aside from the road, wild animals came out. People in Kenya were friendly and able to travel happily. However, it was perfect unless you complained about cooking ......

Business center in East Africa Nairobi in Kenya is around here

View Larger Map

On the flight day, I caught a taxi and went to the airport. I was worried that "such a big baggage would get on the back seat", but the rear seat of the taxi collapsed and the trunk space expanded, so there was no problem.

A new and clean Maya - Maya Airport.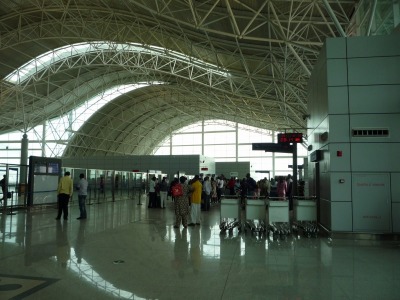 Complete the check-in and complete the departure procedure. I spent time sleeping in malaria and typhoid and taking time to get my visa (visa), and the stay in Congo was nearly a month.

The plane that took off Brazzaville, surprisingly landed at Kinshasa (Kinshasa). It is about 25 km in straight line distance and about 10 minutes on the sky. Along with the takeoff, the Zaire river seen from the window Echigo spreads steadily and it was a great air travel as if it was flying.

It is nice to have flew Kinshasa, but I am hungry and it can not be helped. After 15 o'clock, food in the cabin finally came out.



The plane fly over the Democratic Congo. Looking at the ground through the window, the green trees are spread like lawn. There is nothing artificial, the river is just ripping the forest. There is nothing. But I want to go, I adore.

Eventually the light of the city was visible in the dark with the announcement. It will gradually become bigger. The plane will arrive at Addis Ababa (Addis Ababa), the capital of Ethiopia. I used Ethiopian Airlines from Brazzaville. I will transfer to Nairobi.

In - flight meal came out while heading from Addis Ababa to Nairobi.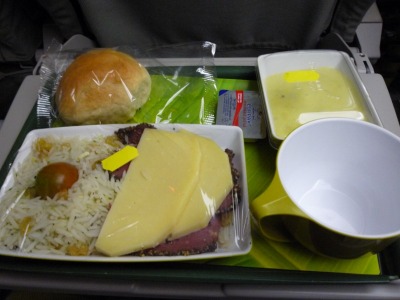 The plane arrived at Nairobi airport at midnight. Kenya also needs a visa but you can get it instantly at the airport. I wonder what was the hard work you had done so far. Especially Brazzaville abandoned Democratic Congo and Angola visa, the difference was shocking. I will reveal the night at the airport as it is late night.

I built up a bicycle at the airport after it became bright. From here, the journey of East Africa begins.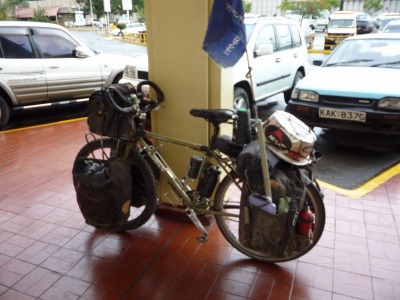 I got Kenyan Shilling which is the currency of Kenya at the ATM of the airport. There is an elephant at the back of 1000 shilling tag.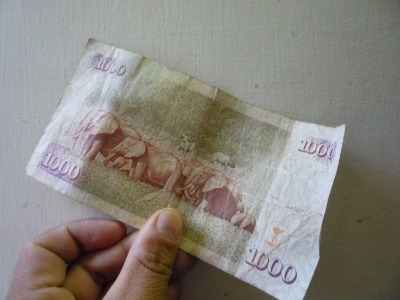 It was on the left side. It crosses Asia, travels around Europe, West Africa longitudinal and nearly two years and five months have passed since I was on the right side, so I'm confused.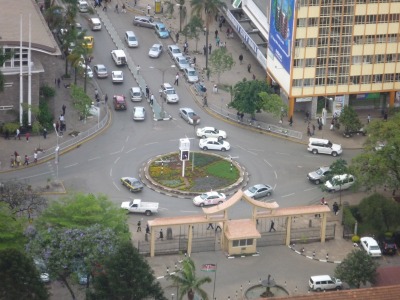 I ran about 20 km from the airport and entered the center of the capital city Nairobi. Despite being impressed by the modern gas station, the cattle who swept the streets were similar to Africa so far. Whether the route chosen was bad, I can not proceed with traffic congestion as I approached the center. I was walking by pushing the bicycle at the center. The fierce traffic and cluttered town was like Freetown of Sierra Leone, which was also the former British colony like Kenya. Nairobi stayed for several days to prepare for the future.

Center of Nairobi.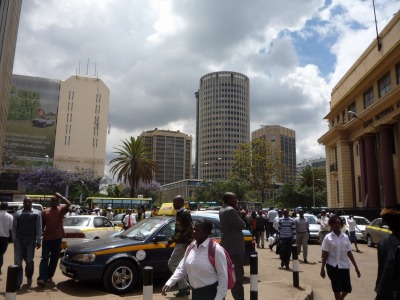 The big street running north and south separates the east side (left) commercial district and the west side (right) business district.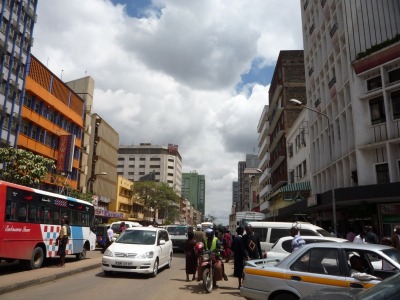 There are a lot of signboards of electrical machinery manufacturers in the electricity district in the commercial area.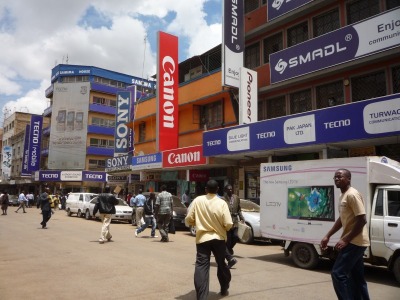 High-rise building in the business area.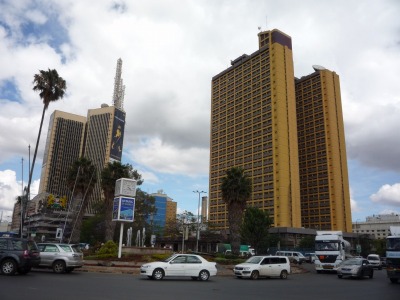 High-rise buildings seen from Central Park.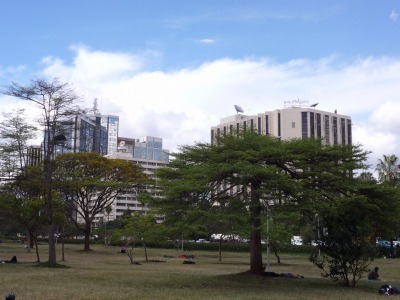 Purple was a beautiful Jacaranda flower season.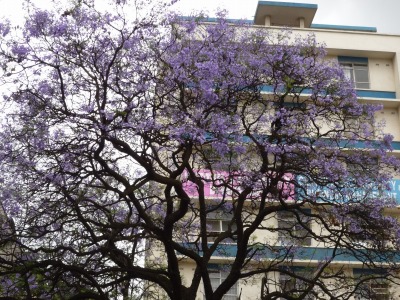 I will color the town of Nairobi.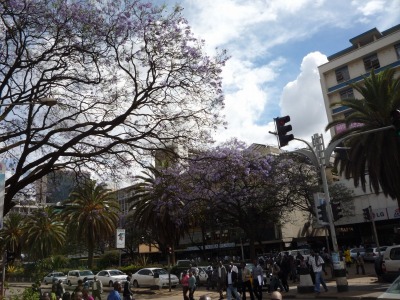 Nairobi had an image of danger, but it was not so. It surely will be surprising that people are intensely trafficked and unfamiliar. I always hit someone while walking. Just do not get lost in alleys and backways, if you are walking on a busy road you will not have any problems. Avoid going out of careless night. It was the same feeling as Africa so far.

Kenyatta International Conference Center (Kenyatta International Convention Center)Is 30 stories high, the height is 105 m. The roof of this building is an observation platform, and you can overlook the city of Nairobi. The price is 400 shillings (about 300 yen) for foreigners.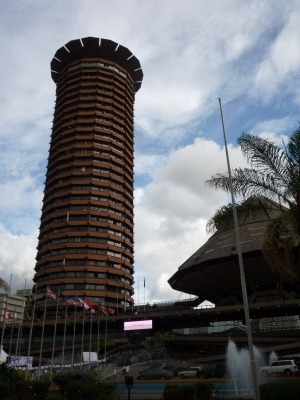 A business district where skyscrapers stand forest. It is the center of business not only in Kenya but also in East Africa.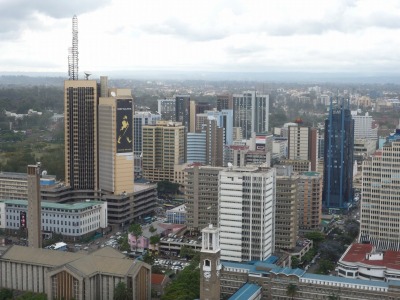 Also high-rise buildings are lining across a large street here.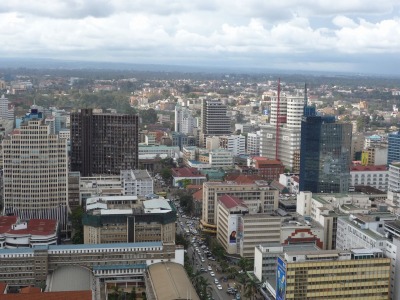 The city is spreading north from Nairobi. Far away at an altitude of 5199 m and the highest mountain in KenyaMt. Kenya (Mount Kenya)It was visible.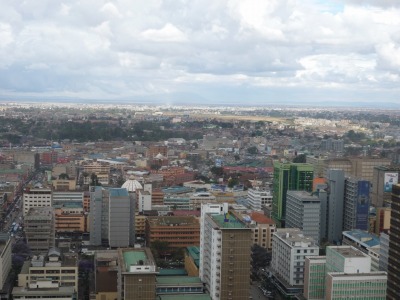 The plain spreading over the city is Nairobi National Park (Nairobi National Park). It seems there are lions, giraffes, impalas, zebras etc in the park. The local Kenyan who came together at the observation tower said, "In the old days a lion appeared to the city and it was serious." Is it true?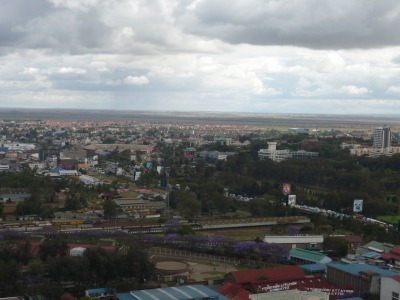 This cylindrical building is theHilton Hotelis.



Since Nairobi is located in the plateau at an altitude of approximately 1600 m, I feel the sky nearby. Clear white clouds and clear sky blueness are pleasant to see at all times.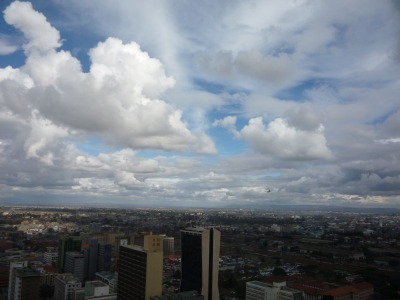 Local children came to see social studies. They are concerned about this, but they have not arrived quite a while ago. Still, I got a bit of communication. When saying that their eyes shine at that time. Children of social studies tours in Gore Island in Senegal were mysteriously smiling as "Chinois, hee heon". That is why their dignity remained impressive.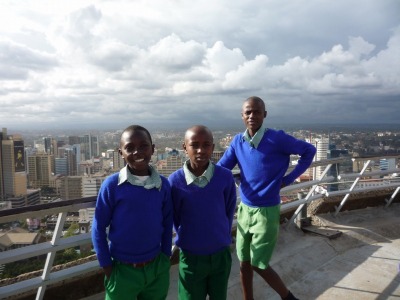 I came to Nairobi and I was impressed by the frequent Kenyans. The appearance of taking orders with snacks at the dining room and having dishes is unchanged from Japan. It was a sight that I have not seen in West Africa. People in Kenya look a bit different.

I saw a shopping center on the outskirts of Nairobi.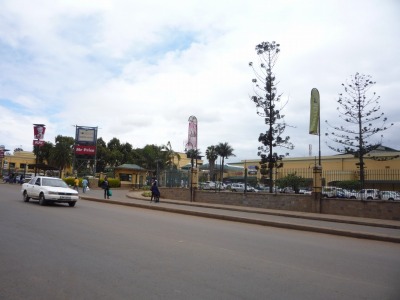 I was surprised there was KFC there.It seems that it opened in August 2011. There is not McDonald yet. KFC is fun to pioneer other companies in the same industry, actively expanding business development to the countries that are expected in the future. It was the same as KFC in Cambodia.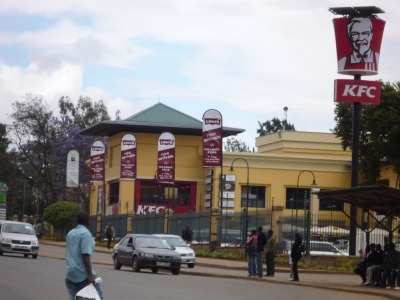 Distribution of shopping centers, supermarkets and Kenya has something to look forward to. Supermarkets were substantial not only in the capital but also in local cities. Because it is an industrial country, we produce some of our products in our country. As far as Kenya is concerned, only West Africa can be thought of as Morocco. That's why Kenya is developing. And prices are also cheap. If the gap between rich and poor is too big, prices will not go down as some people spend less money. But, when many people can use the money, prices go down steadily. Kenya will be the latter. It seemed to be doing a solid economic development with feet on the ground.

Nairobi stayed in a room with 1000 shillings (about 800 yen).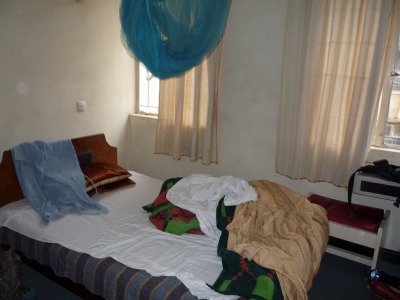 ...... What is this UFO like? I saw it for the first time in the 69 th country. It is silvery that electric water makes hot water and hot shower is taken. Even so small, hot water is satisfactory.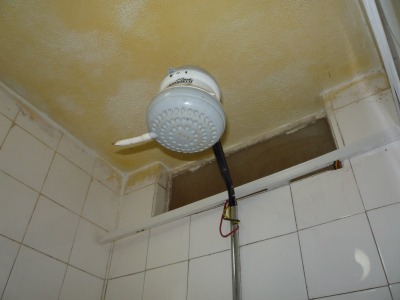 And we have toast, egg dishes, banana, orange juice, coffee and breakfast included.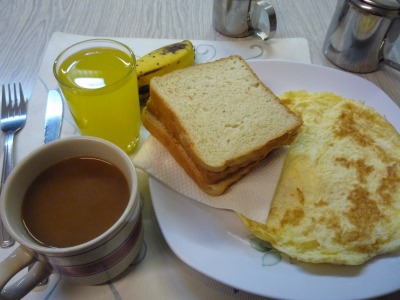 This lodging was also shocking for me who traveled in West Africa. No breakfast, because there were plenty of lodging higher than here with a water shower. Employees at the inn are doing their jobs in an orderly manner with suit and work clothes. Although I was relaxed comfortably, I have not calmed down a bit because the world has changed so far.

When I came to Kenya the meal circumstances changed. There is no need to look for an aunt who has a stall with a pot.

UgariAnd beef sauce. Ugari made with maize and cassava flour is eaten as a staple food in East Africa. It looked like rice in Japan, and it was everywhere.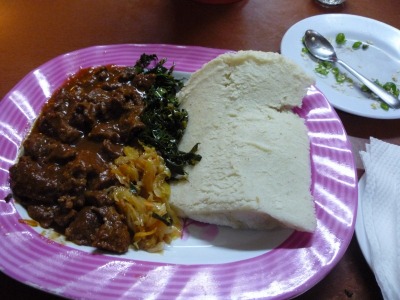 It is pilaf but it does not taste. I heard that "The food of the former British colony is not tasty," but I did not dream of dreaming that much. I never felt dissatisfied with West African cuisine where there are many former French colonies if I recall. It is not that I want a lot, but this pilaf was disappointing as if the soup was hot noodles, no okonomiyaki with no sauce.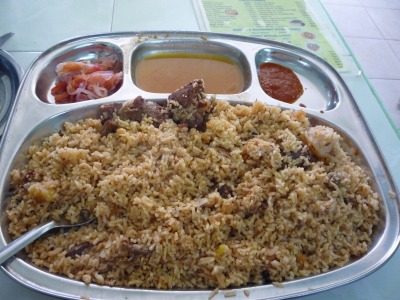 Nairobi 's fast food is chicken & chips which is not fish & chips.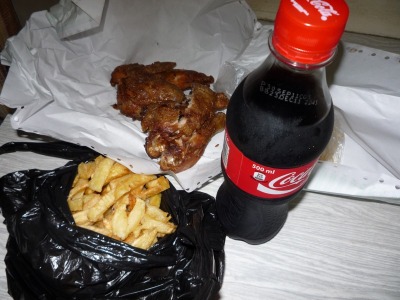 Here also fried potatoes that you can buy at a chicken & chips shop. I bought my ketchup to eat chips and such potatoes deliciously.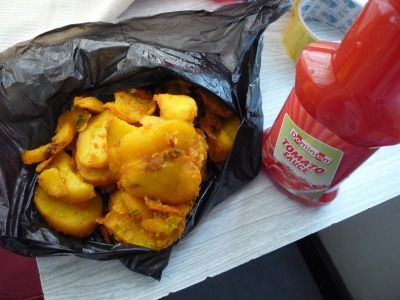 I left for Nairobi and aimed at Uganda. It was a process called Nairobi → Nakuru → Eldoret → Wbuye → Uganda. If you were imagining a savanna running lightly with little undulation,

Suddenly into the mountain adventure. I was learned a lot.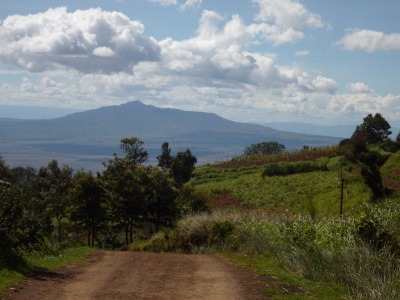 However, a spectacular scenery that unexpectedly raises a voice appears.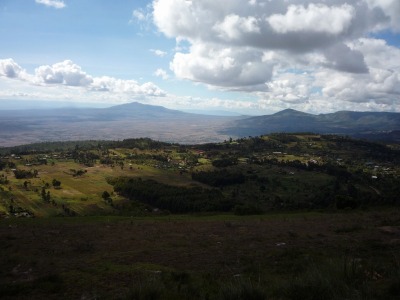 The scenery spread under the eyes seems to be a miniature model.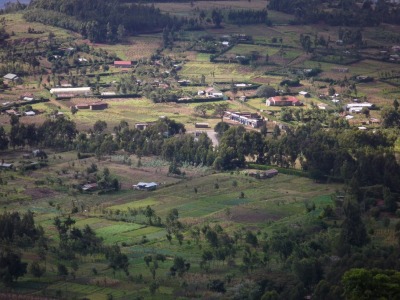 The road is stretching thin in the wilderness spreading far away.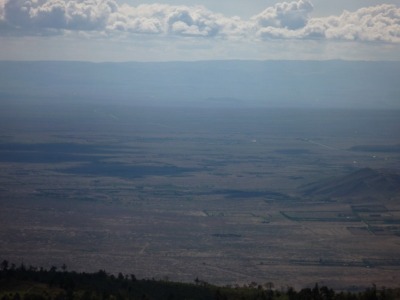 On the day I left Nairobi, I entered a cheap 250 shillings (about 200 yen). Hill climb continued on this day and could not enter the target city.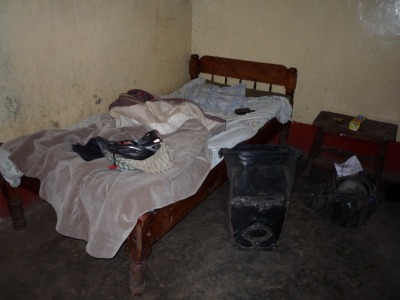 The next morning, the uphill which still lasts. But before I ran 3 km, I reached the top of the pass.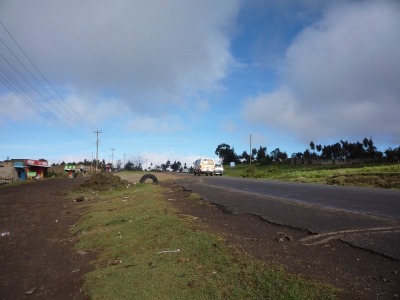 On the right side is the road leading downhill, the momentum that it is likely to get off to a distant plain.



A pure white cloud will fly at such a distance that it will reach after reaching out.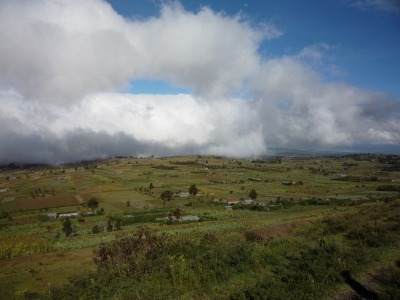 Beyond the downhillLake Naivasha (Lake Naivasha)Was spreading.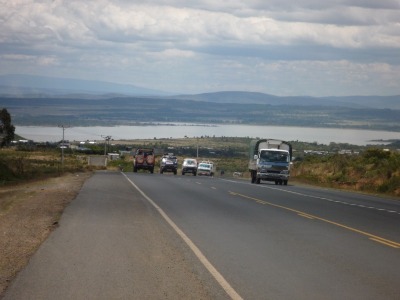 The lake is at an altitude of approximately 1850 m. It was a quiet and peaceful lake.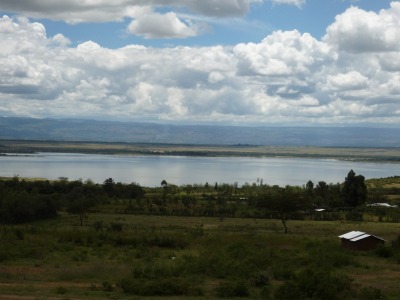 From Nairobi on the 2nd we ran about 150km,Nakuru (Nakuru)I entered the town called.



The main street of Nakuru.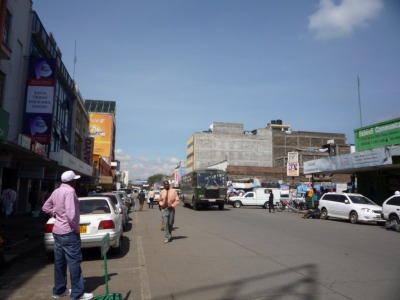 The accommodation we stayed at Nakuru was also 1000 shillings (about 800 yen).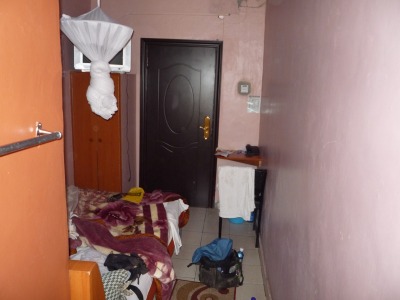 It was a suspicious sky so this rain came right after I ran into a coffee shop with a roof. If you encounter such a thing, there is not even one. Well, the day before I was sorry.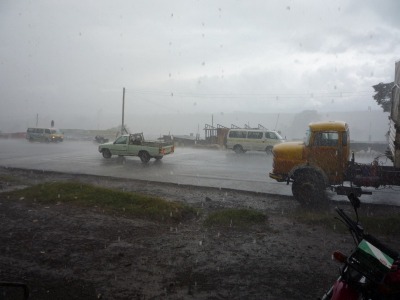 On this day I left Nakuru, I will also enter a cheap 250 shilling (about 200 yen). In Kenya there was a hotel in the village unit and it was saved. The number of inns was the most fulfilling in Africa so far. As in West Africa "It is not a hotel without going today", but in Kenya it was proceeding in the form of "I will search for an inn as it runs to this time today."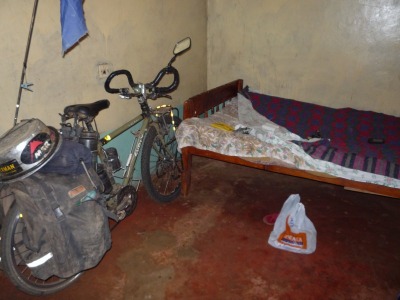 Buildings of shops and cafeterias are on the right side facing the road. This front side looks nice, but as you enter the back side of the building there is nothing like this. But, there are inns in such a small village, so it is easy to travel in Kenya.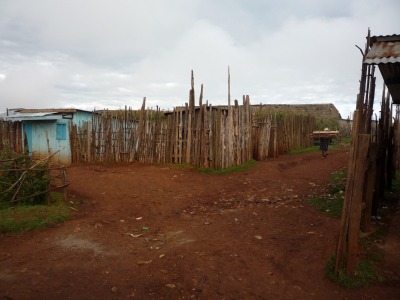 The view spreading green.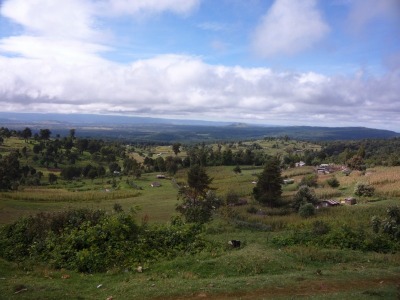 Down jacket just under the equator. I returned to the northern hemisphere. The altitude of 9100 feet is about 2750 m. When I stayed at a cheap hotel in a countryside where the altitude exceeds 2,500 m, the local people used a hat and a cold weather equipment for the jacket. It cools down at night. Not all the hot places are due to just below the equator.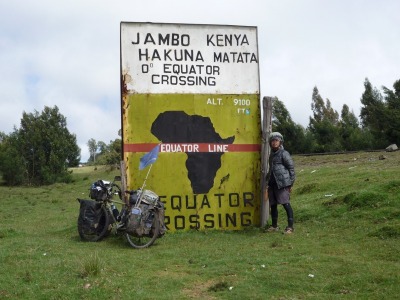 Mr. cow near the sky.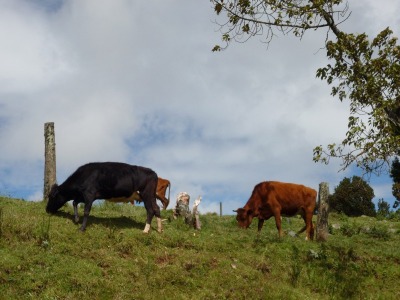 I saw a pleasant green hill.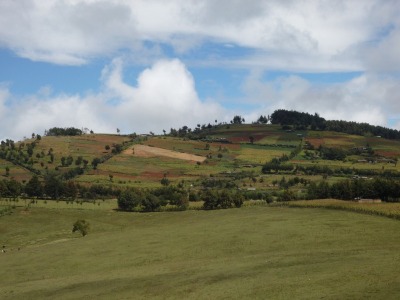 From Nakuru I ran about 150 km in 2 days,EldoretI got to the town of.

Eldoret matatu (minibus) stand.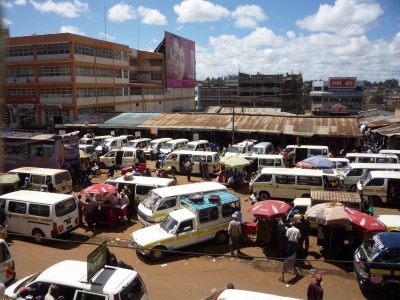 Eldoret 's inn was 700 shillings (about 600 yen) with the toilet / shower.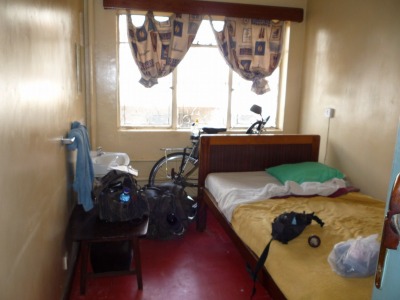 In Kenya we met the wild animals we were looking forward to "I would like to see it if I entered Africa."

A zebra is a striped horse. I suddenly appeared on the side of the road.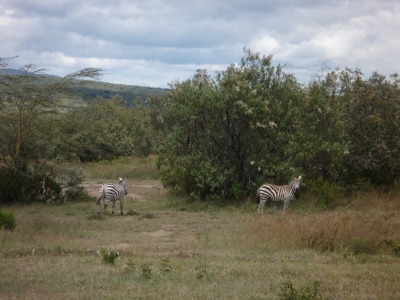 Next comes out as a flock. The gesture and the way of taking distance are not different from those of past herbivores.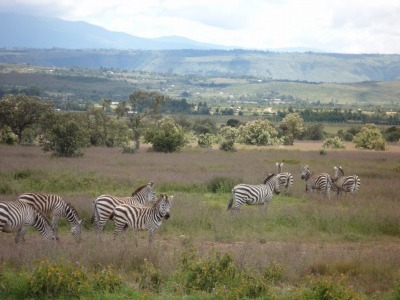 As in the Australian cattle and camel in the Sahara desert, Kenyan zebras were there regularly.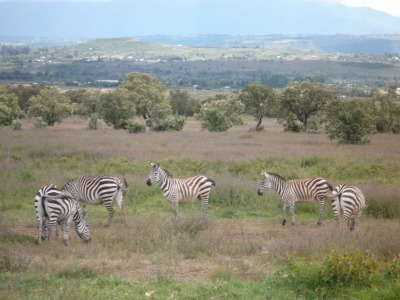 If you think that it sounded badly on the tree,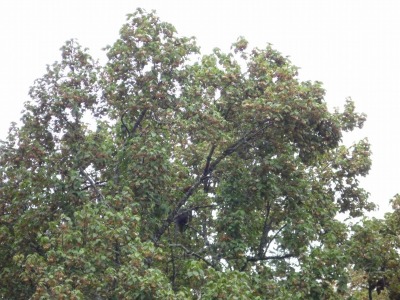 There was a monkey there.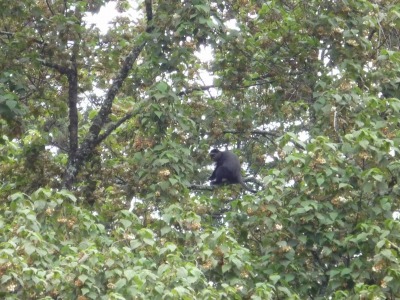 And people in Kenya.

I caught the little children.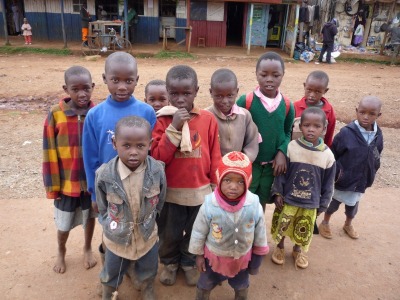 A wonderful lady.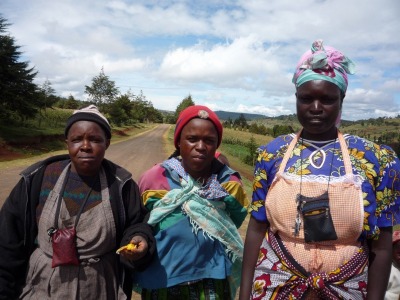 My motorcycle brother.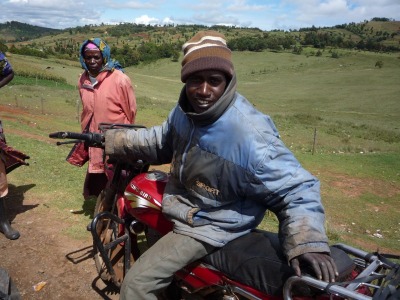 If I stopped, I was surrounded.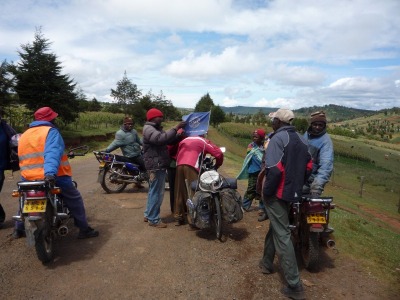 It's cute and cute.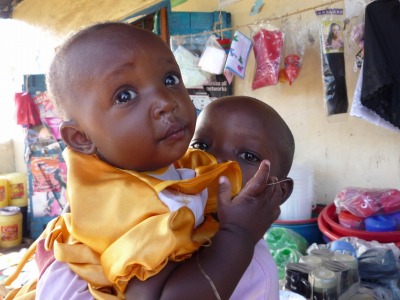 I was having puncture repair, and it gathered.



As you go west west to Kenya, you will have a standard of 4321 m across the Uganda-Kenyan borderMt. Elgon (Mount Ergon)I came to see it.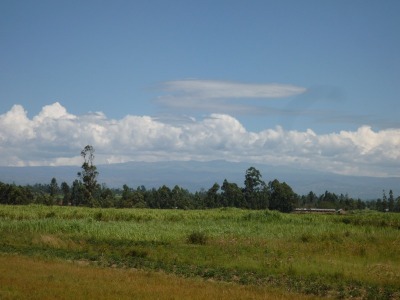 The border between Kenya and Uganda where large trucks were lined up.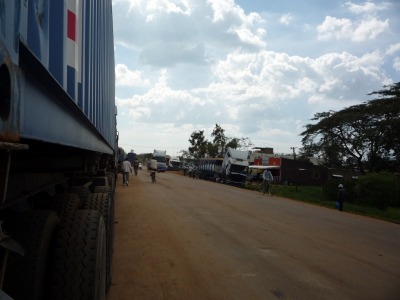 The start of the journey of East Africa was cut off. I plan to run to South Africa like this. Next we will head to Uganda.

(Sentence / photo: Takuya S. Narou Charriderman
Cycling around the world for a bicyclehttp://shuutak.com)