"Local Website Archive Lite" free software that can easily save the page you are viewing as an archive as it is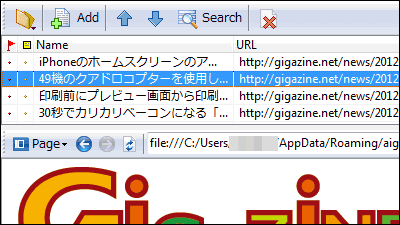 Google's Top PageFor example, if you want to save a web page displayed for a limited period of time like the free software, you can save the page as it is "Local Website Archive Lite"is. It can be started with Windows 2000, XP, Vista, 7.

About the operation method etc. from the following.

Local Website Archive - Software to archive websites for offline reading
http://aignes.com/lwa.htm#download

Click "Download" on the above site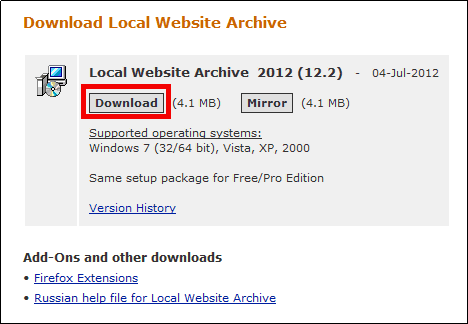 Execute the downloaded "wsasetup.exe".




Click "Next"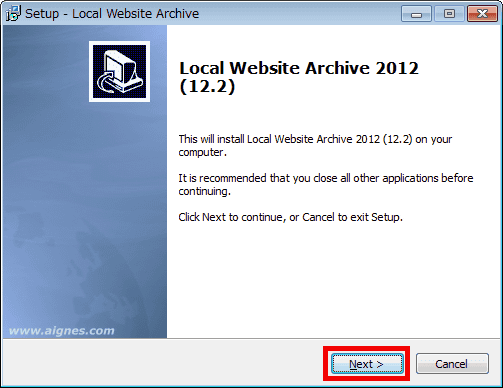 Please check above and click "Next"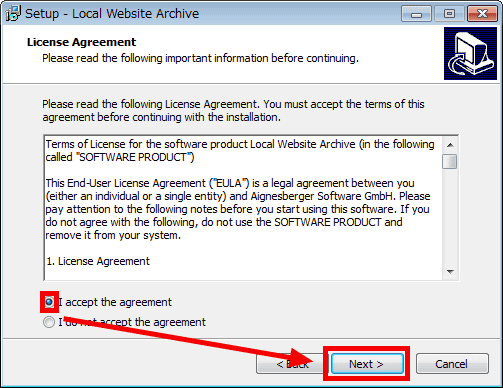 Please check the box below and click on "Next" to install Lite version.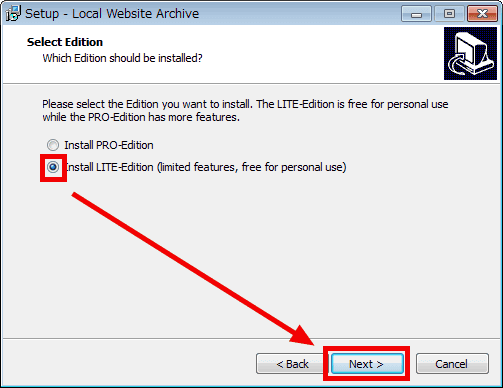 In this case, since it installs on the hard disk instead of the USB memory, click "Next"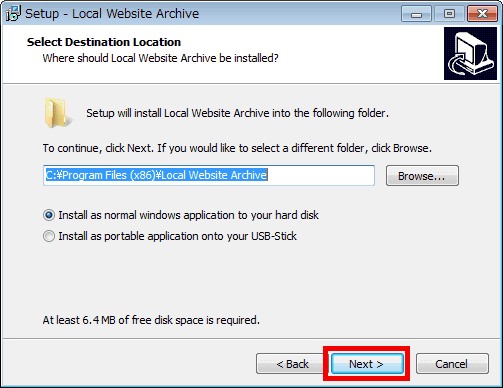 Click "Next"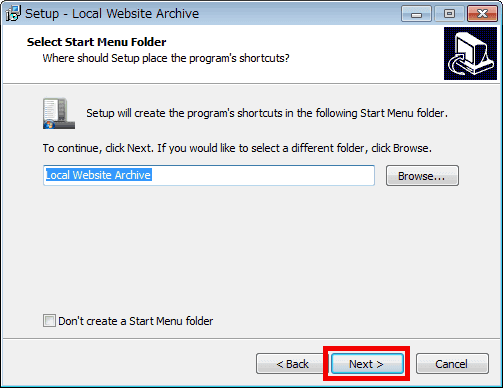 Click "Next"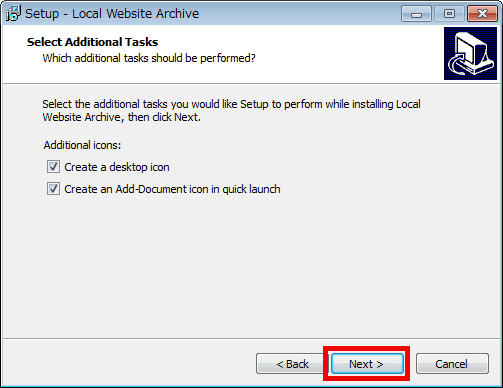 Click "Install"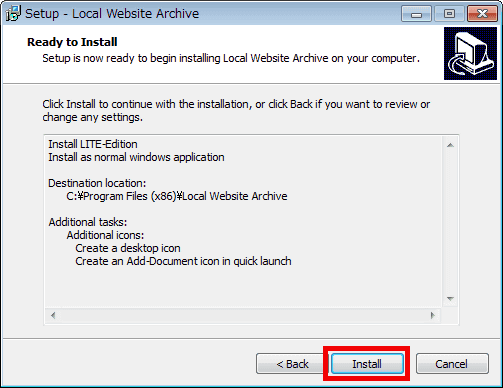 Click "Finish"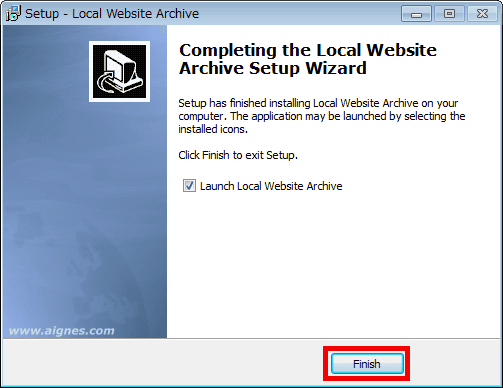 The operation screen is displayed.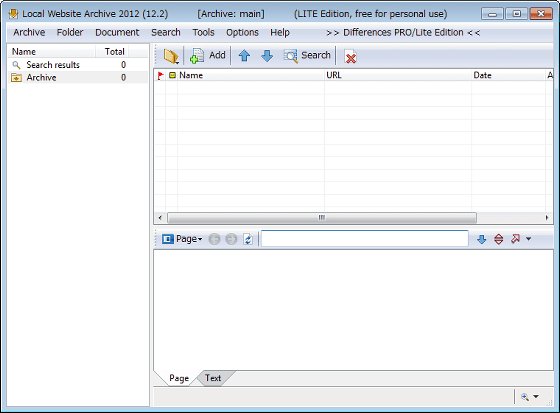 To save the page, first open the page to save ......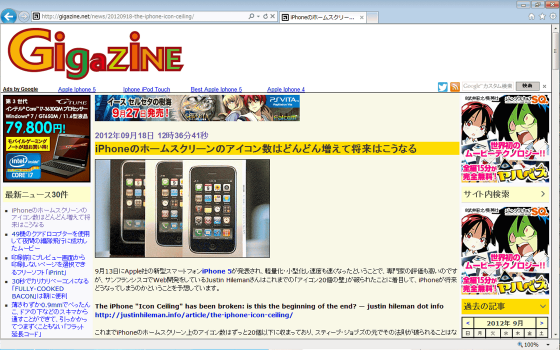 Click "Add to archive" from "Document"




Since the page to be saved is selected, click "Continue".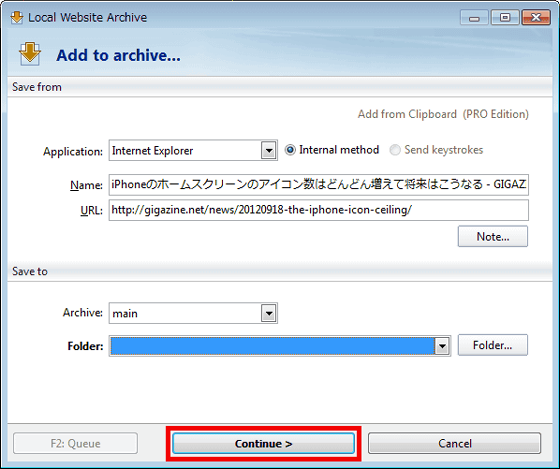 Scroll the sidebar, make sure that the image etc. are displayed correctly, and click "Add this page" to start saving.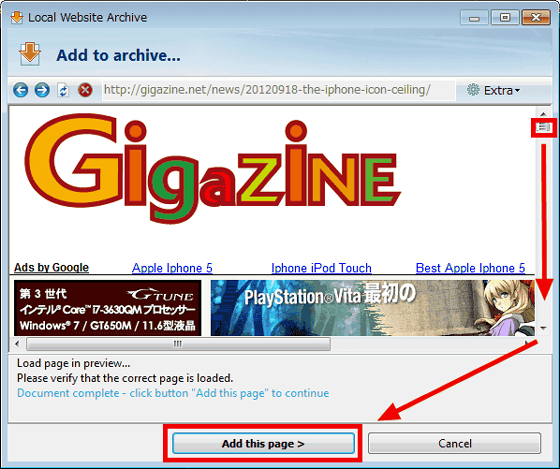 Click "Page is OK"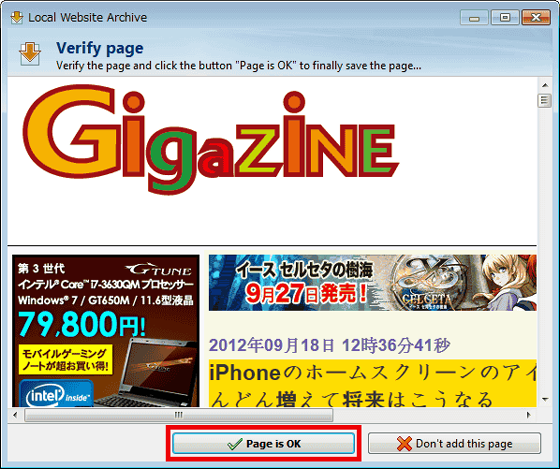 The details of the page saved on the operation screen are displayed.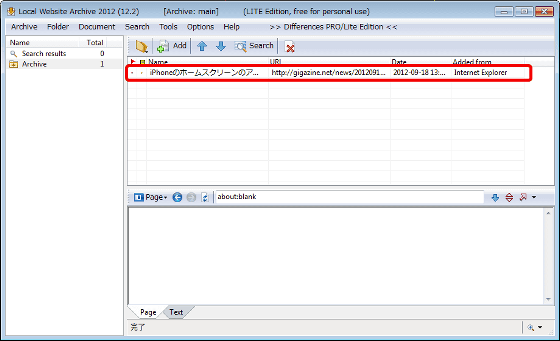 Click the details of the displayed page to display the saved page.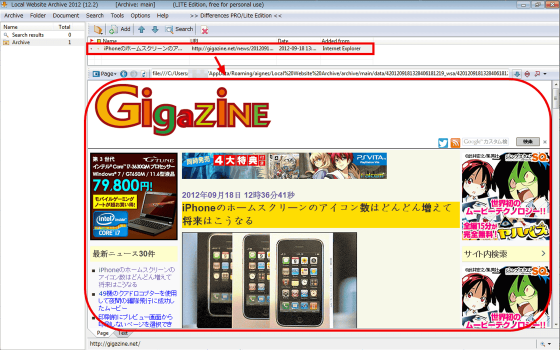 To see the saved page in the default browser, click the icon on the far right in the middle row and it is OK.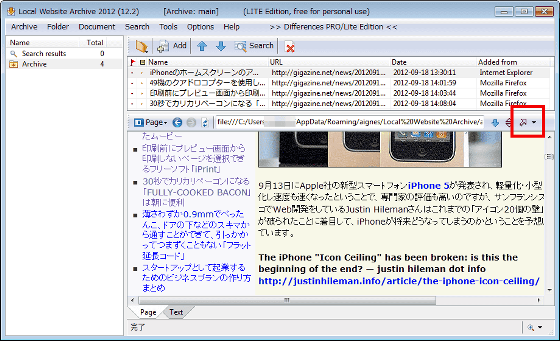 To back up all saved pages, click "Backup / Restore" from "Tools" in the menu bar.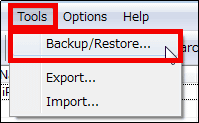 Click "Next"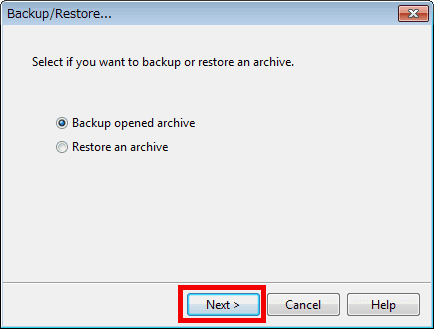 Click "Start"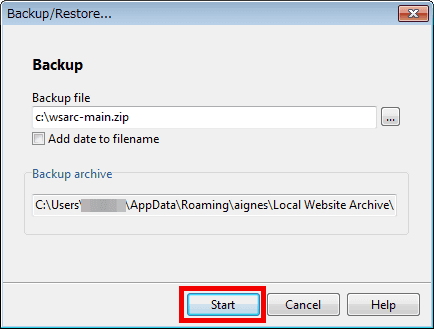 Click "Close" to complete the backup.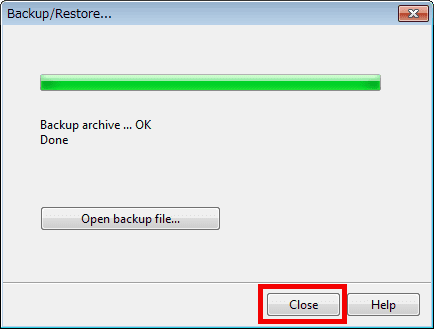 If you purchase a paid version of 29.95 euros (about 3100 yen), you can save PDF files from virtual printers, mark on unread pages, emphasize texts on saved pages, and more.