Chrome extension "Web Cache" to uncover pages that have disappeared due to 404 error from various cache services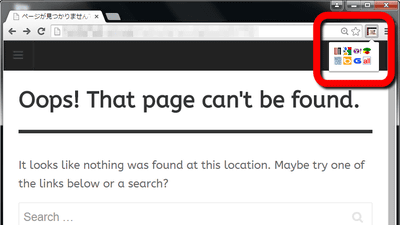 "Web Cache" is a free extension for Google Chrome that allows you to search the caches of pages that disappeared with 404 errors at once in various caches such as Google · Yahoo · Bing · InternetArchive. .

Web Cache - Chrome Web Store
https://chrome.google.com/webstore/detail/web-cache/coblegoildgpecccijneplifmeghcgip?utm_source=chrome-app-launcher-info-dialog

To install Web Cache Open the above link in Google Chrome and click "Add to CHROME".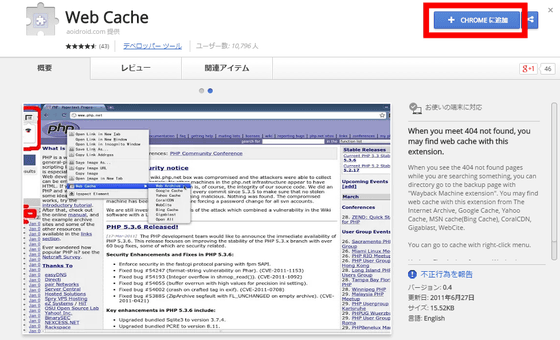 A pop-up window will appear, so click "Add".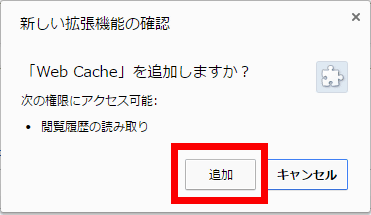 Installation is completed when "Web Cache is added to Chrome" is displayed.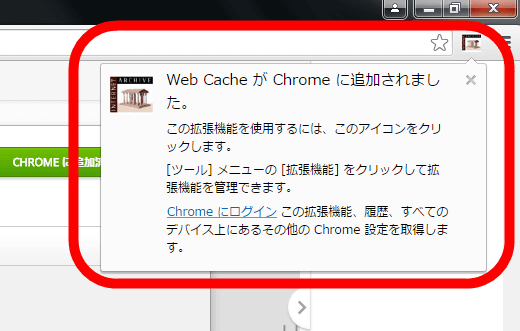 To use Web Cache, open the page that has disappeared with a 404 error and click the Web Cache icon in the upper right of the screen.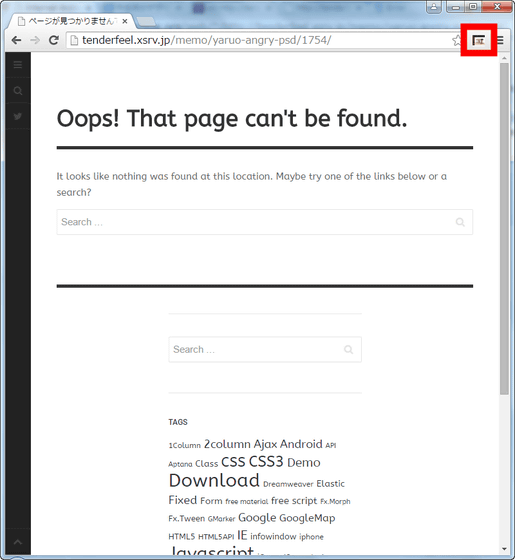 The cache service icon is displayed in the list. Seven caching services available in Web Cache are Internet archive, Google cache, Yahoo cache, CoralCDN, WebCite, Bing cache, Gigablast. To use each cache service, just click the icon.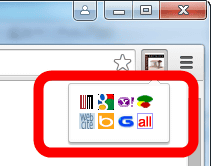 Try clicking the Internet archive icon on the trial, the cash log page opens in the new tab.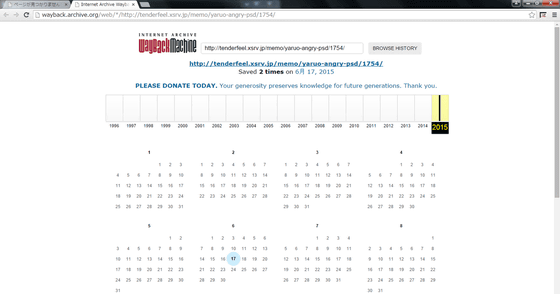 To see the cache page, click the blue circle displayed on the calendar, then click the date and time when the cache was acquired.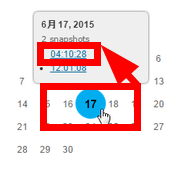 Then you can browse the cache page.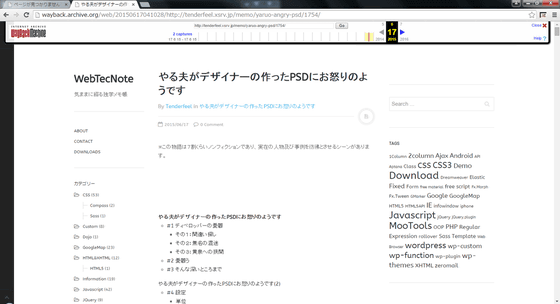 Google Cache looks something like this, just click on the Web Cache icon and you can see the cached page in one shot.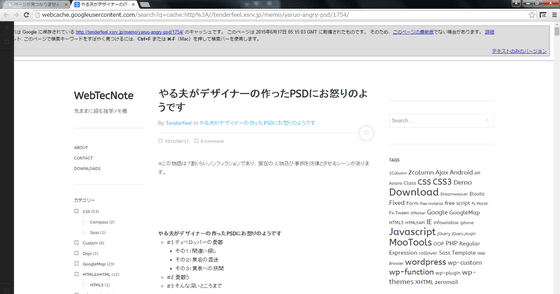 The Yahoo cache seemed not to have acquired the cache, so I could not see the page.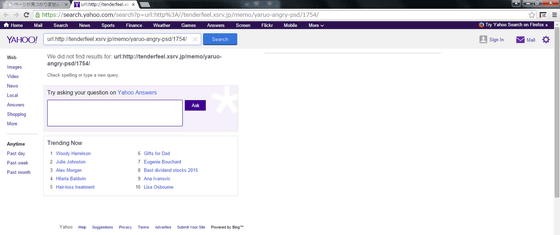 CoralCDN was inaccessible at the time of article creation.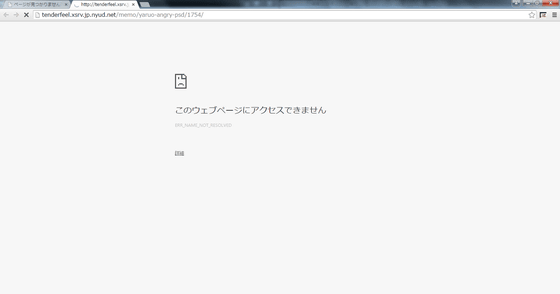 WebCite also does not acquire cash.




The Bing cache was not displayed in the search results ... ...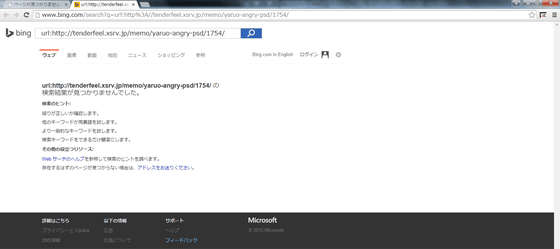 If you enter URL in Bing search and click "Cash page" ...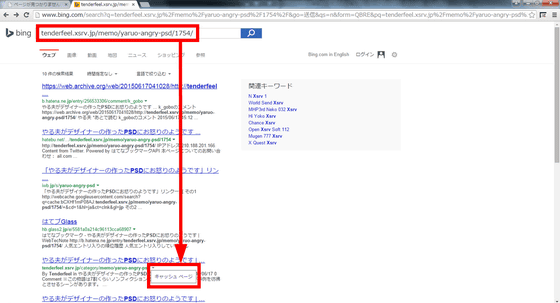 I was able to see the cache page.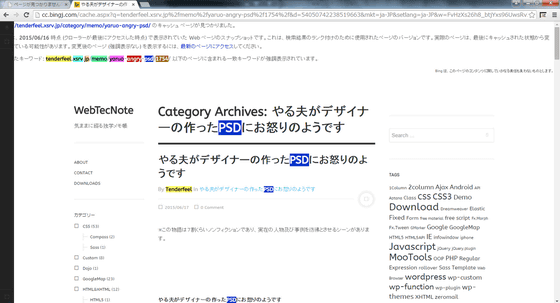 It seems that Gigablast did not get cash.




In addition, clicking the "all" icon at the bottom right of the Web Cache icon ... ...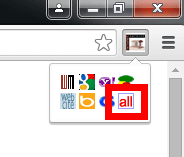 It is possible to open seven caching services at once in a new tab. Web Cache became a service that seemed to be useful when you wanted to find a page that ceased to disappear from the net and disappeared.