"MailStore Home" free software that backs up Gmail and Outlook etc and can transfer it to different mail software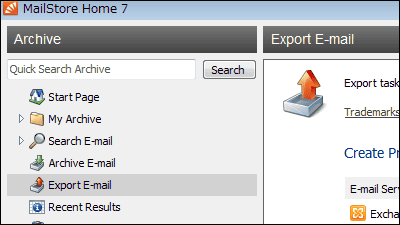 Mail stored in Web mail such as Gmail, Microsoft Outlook, Windows Mail, Windows Live Mail, Mozilla Thunderbird, Mozilla SeaMonkey can be archived without backing up the folder structure and can be backed up, and the backed up mail can be converted to EML format file etc. Or free software that can be exported to another mail software is "MailStore Home"is. In addition, automatic backup, full-text search function etc. are also available, it can be started with Windows XP · Vista · 7.

For backup, export etc. from the following.

MailStore Home - Free Email Archiving Software for Home Users
http://www.mailstore.com/en/mailstore-home.aspx

Click "Download MailStore Home (Free)" on the above site.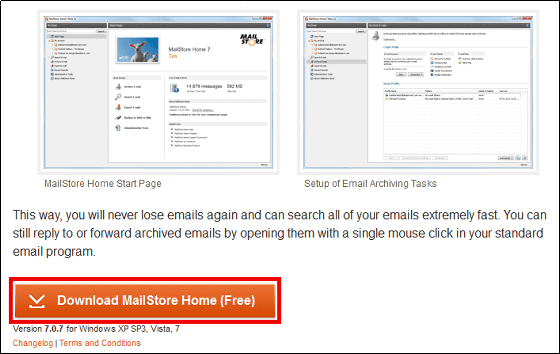 Launch the downloaded executable file.




Click "Accept"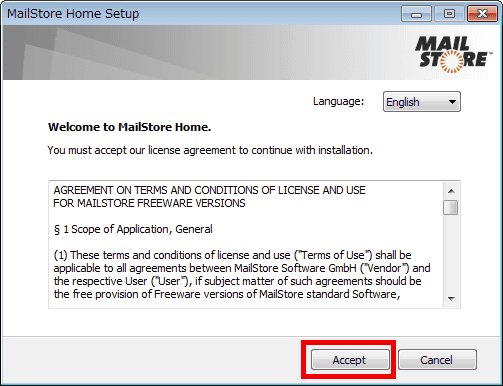 Since we will put the portable version on drive D this time, we select the second choice from the top and click "Install".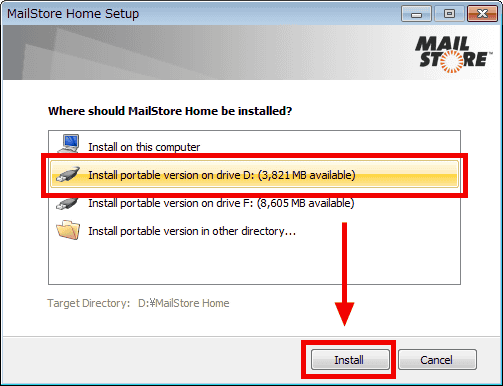 Click "Finish"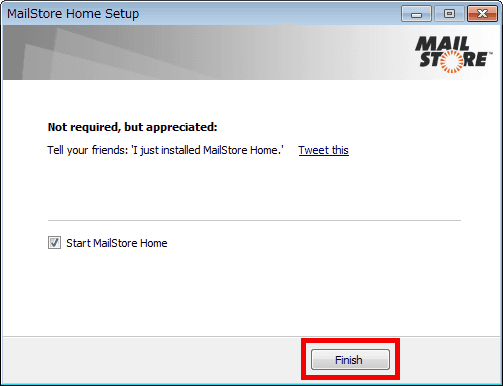 The operation screen is displayed.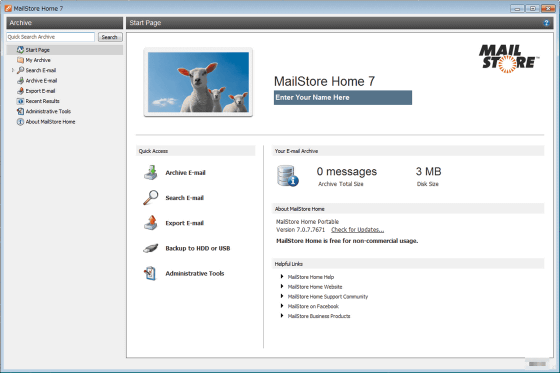 ◆ Archive (backup) method
To archive (backup) mail (here, Gmail), click "Start" from "Archive E-mail".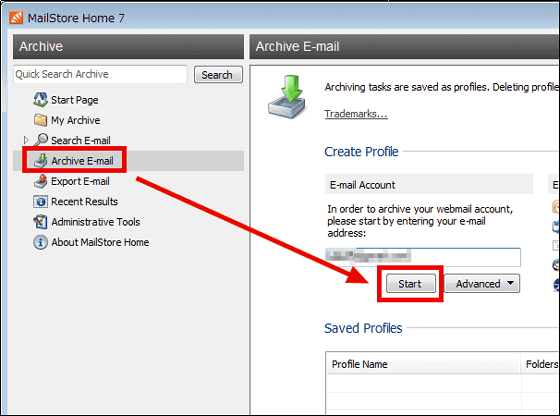 Enter your email address and password and click "OK".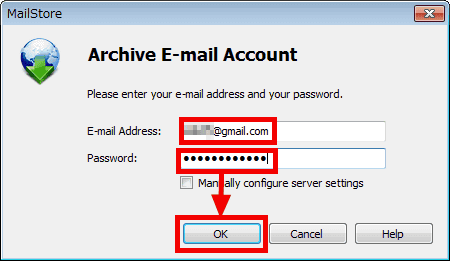 Click "OK".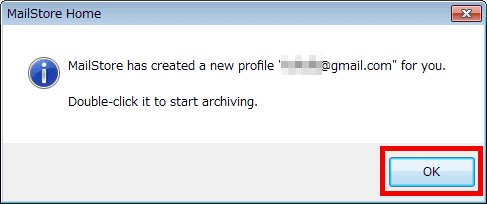 Your Gmail account will be added to "Saved Profiles".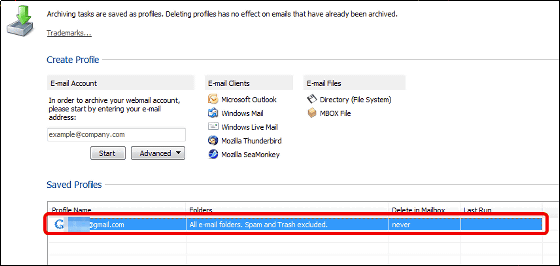 Clicking on the added account and clicking "Run" ......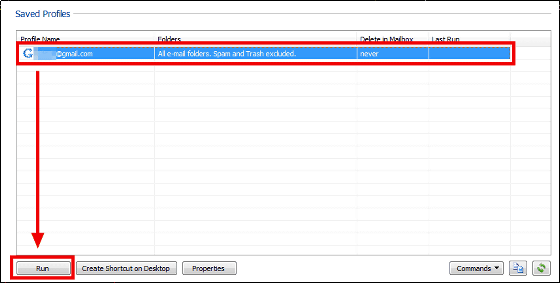 It is archived (backed up).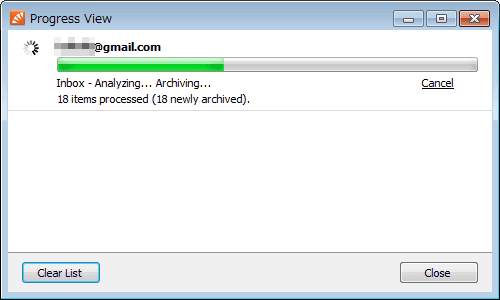 Click "Close" after completion.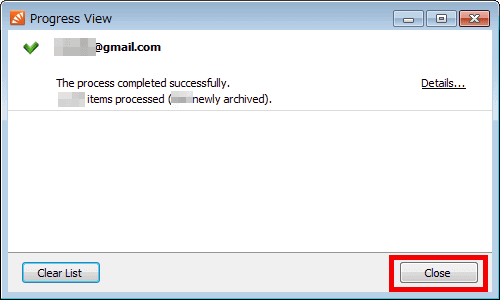 To view archived emails, click on the button on the left side of "My Archive" and click the folder to see the mail like this.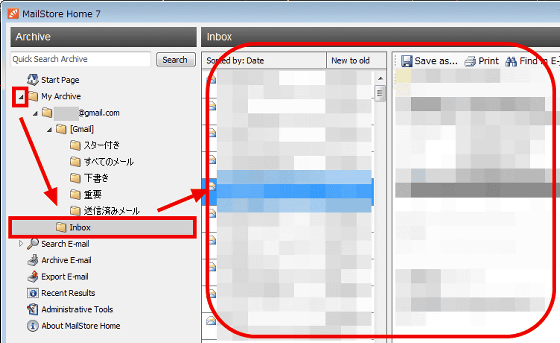 If you want to archive every month, after selecting the account, click "Properties" and click "Next" on the screen to be displayed.



Check "Only archive messages that are older than", check "Range" and click "Finish" to complete the setting.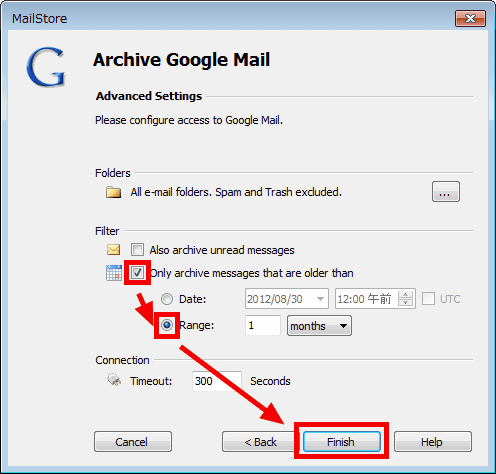 ◆ Export as EML format file
To export the mail to the location specified in the EML format file, click "Directory (File system)" from "Export E-mail."




Select the folder to export and click "Next".



Click "Browse", specify the location to export, and click "Next".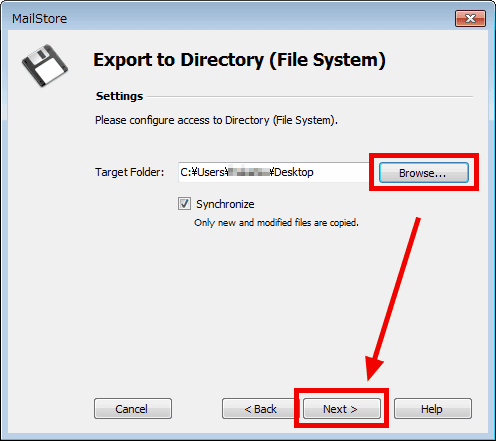 Click "OK".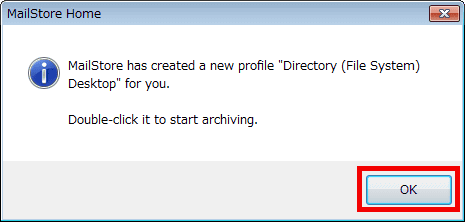 Since the setting is added to "Saved Profiles", you can export by clicking "Run".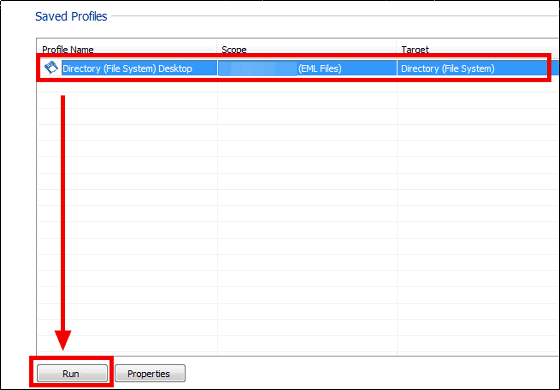 In addition, it is also possible to search for e-mails only for subjects, senders, texts, etc.