Free software "Snap2HTML" that allows you to save and search entire folder structure as HTML file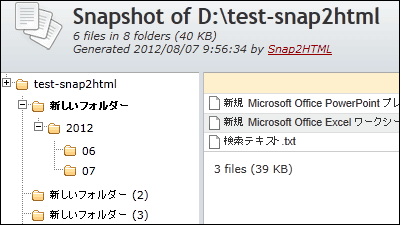 When passing data with complicated folder structure to someone · When using folder structure for reference material · When you can not operate the PC at once, you can make the folder structure into HTML file, free software to check and print the file etc But"Snap2HTML"is. It can be carried with USB memory, it has a search function, it can be started on Windows XP · Vista · 7.

Download and operation method is as follows.

Snap2HTML - Create fancy dir listings
http://www.rlvision.com/snap2html/about.asp

Click "Download" on the above site.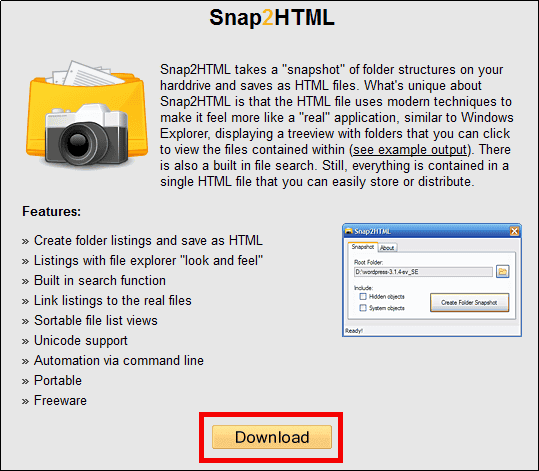 Download the downloaded ZIP fileExplzhUnzip it with etc and start "Snap2HTML.exe".




The operation screen is displayed.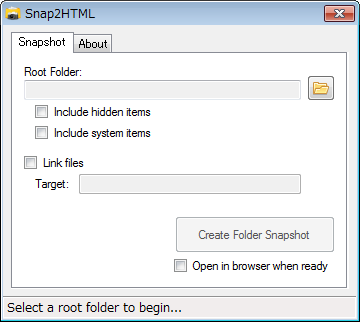 First, click the Browse button to select the folder to be the HTML file.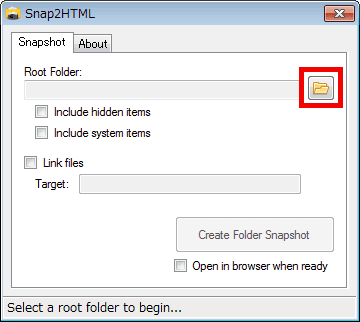 Select the folder and click "OK".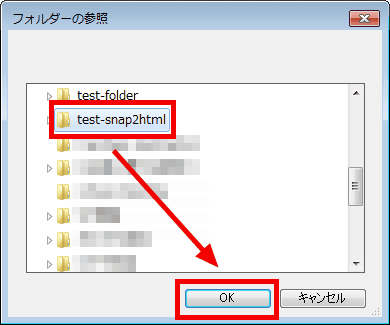 I want to link to the file and check with the browser immediately after creating the HTML file, so check "Link files" and "Open in browser when ready".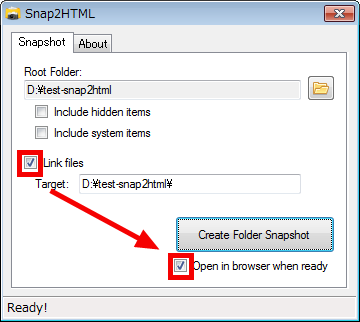 Click "Create Folder Snapshot".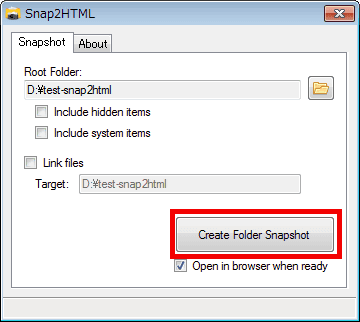 Determine the storage location and click "Save".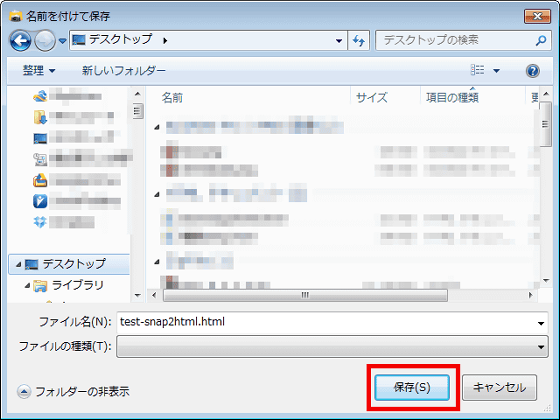 The folder structure is displayed in the browser.




You can check files in subfolders and subfolders.




By clicking the file you can open the file in the browser.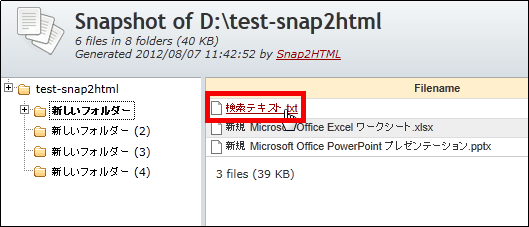 It is possible to search files from "seach" in the upper right.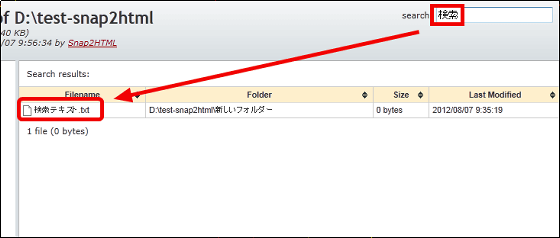 You can also sort.




The design can be changed from the template file.