The net "Grid" to make it possible to hang the laundry in the bathroom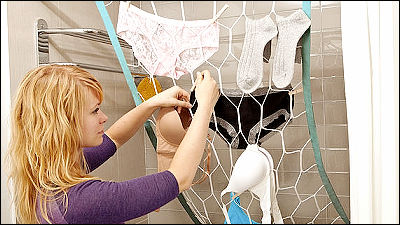 Since it is impossible to dry the laundry outside on a rainy day, there is no choice but to dry the room, but often it is not possible to find a place to hang in a small room. In such a case, let's change the bathroom to a laundry changing place quickly "Grid"is. It is a net with two kinds of hook and loop fasteners and suction cupboard, and you can use the pole of the shower curtain or the wall of the bathroom to secure enough drying space.

Quirky - Grid
http://www.quirky.com/products/368-Grid-hang-dry-net

The size is roughly 142 cm in length × 73 cm in width, with hook-and-loop fasteners on both ends of the main body, and a suction cup is also attached.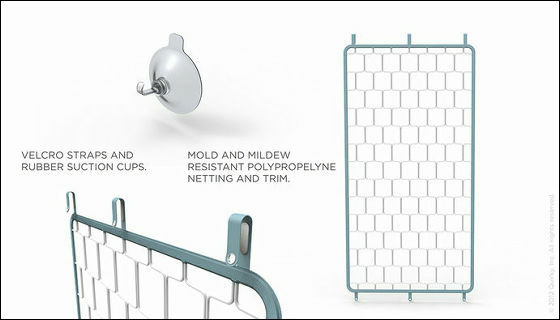 Hook-and-loop fasteners at both ends of the main body, hanging from the pole of the shower curtain ......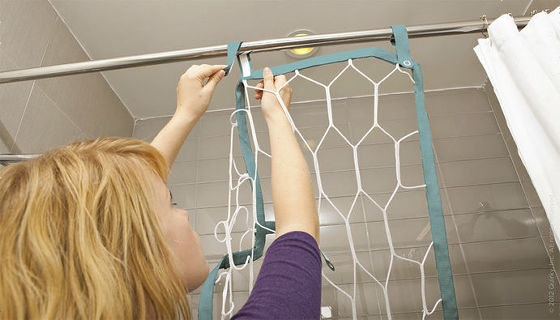 It is possible to paste on the wall of a tile using a suction cup.



You can dry a lot of laundry in a narrow shower room.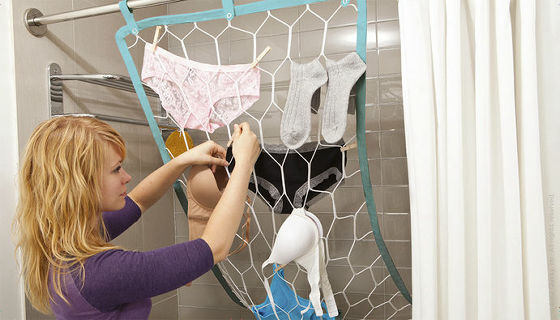 Also, stick it to the shelf ... ...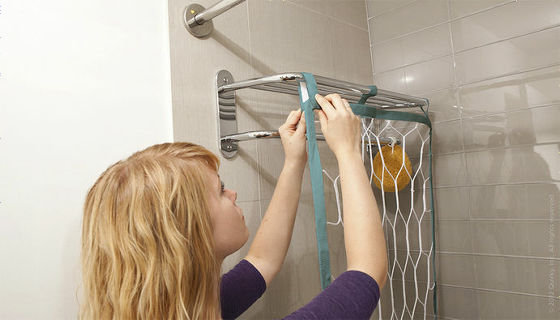 Even if you spread the laundry like it like a hammock OK.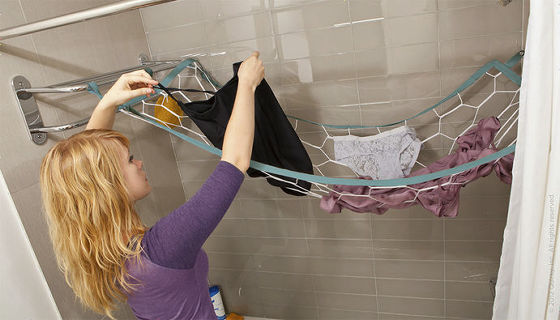 When not in use it can be folded compactly, so it does not take up storage space and is convenient to carry.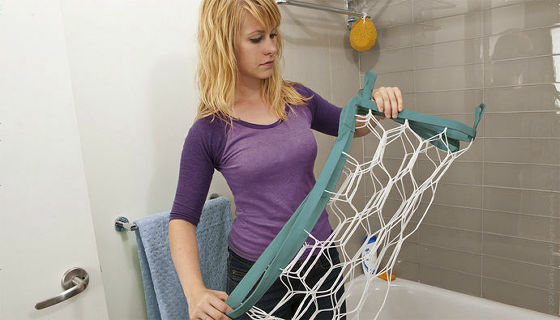 In addition, Grid is currently under consideration for commercialization, details such as price are still undecided.
in Design, Posted by darkhorse_log