New e-book reader "Kindle Fire HD" appeared from Amazon, 8.9 inch LCD mounted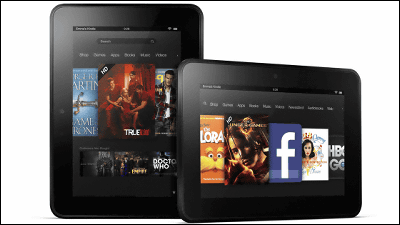 A new model announcement of Amazon e-book reader "Kindle" was held. For the tablet "Kindle Fire" family equipped with color liquid crystal, the 8.9 inch model with resolution 1920 × 1200 pixels and the 7 inch model with resolution of 1280 × 800 pixels "Kindle Fire HD", the "Kindle" equipped with the front light "Kindle Paperwhite" has been added. In addition, each conventional model has also been revamped.

Amazon Takes on the High-End-Introducing the New Kindle Fire HD Family

"Kindle Fire HDThere are two kinds of liquid crystal sizes 8.9 inches and 7 inches, the processor is 8.9 inches model TI OMAP 4470 1.5 GHz, 7 inch model
TI OMAP 4460 1.2 GHz. There are models of 16 GB and 32 GB respectively, there is 4 G LTE compatible version (32 GB / 64 GB) only for 8.9 inch model. The price is set as follows.

8.9 inch 64 GB (4 G LTE version): $ 599 (about 47200 yen)
8.9 inch 32 GB (4 G LTE version): $ 499 (about 33,400 yen)
8.9 inches 32 GB: $ 369 (about 21,900 yen)
8.9 inch 16 GB: $ 299 (about 23,600 yen)
7 inches 32 GB: $ 249 (about 19,600 yen)
7 inches 16 GB: 199 dollars (about 15,500 yen)

The appearance of the 8.9-inch model is like this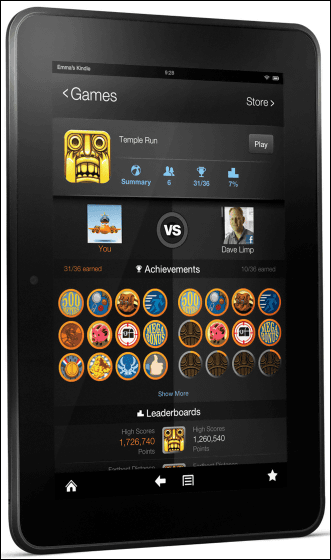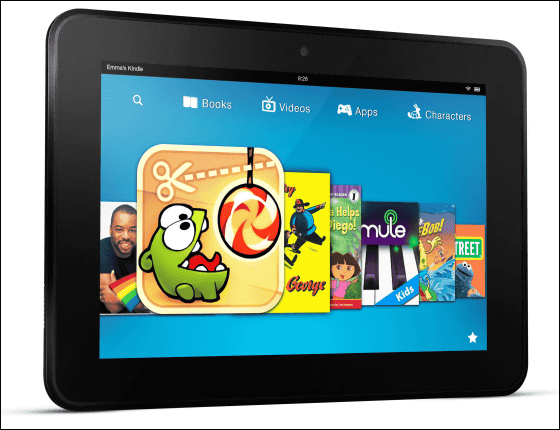 Movies can also be enjoyed in full HD like this.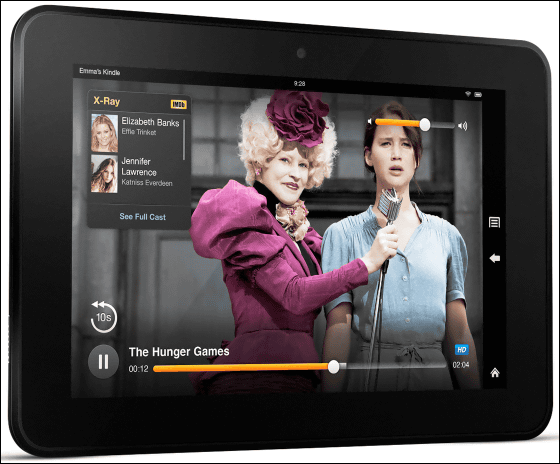 A new Kindle equipped with a front light which was rumored to be released around JulyThis is the "Kindle Paperwhite" announced this time. The screen size is 6 inches and the internal storage is 2 GB. It was about loading the battery with the lights, but it was about 8 weeks usable with lights on without using communication. The price is 3 G + WiFi model for $ 179 (about 14,100 yen), WiFi model $ 119 (about 9,400 yen).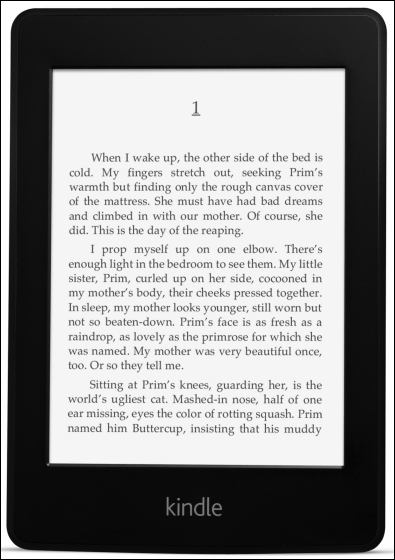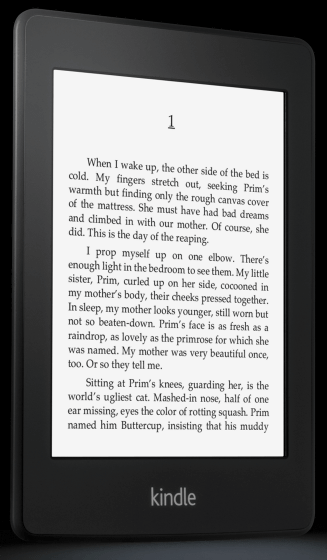 It is like this when using a cover.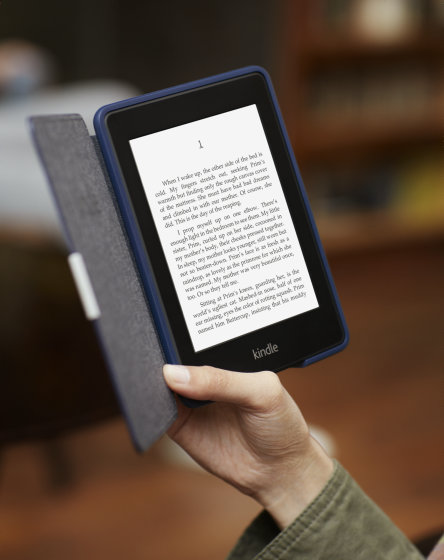 Kindle Fire and Kindle, which have been released in the past, also have some hardware and functional improvements. Kindle Fire costs $ 159 (about 12,500 yen), Kindle costs 69 dollars (about 5400 yen) with advertisement, and $ 89 (about 7000 yen) without advertisement.

Each reservation reception has started, the new Kindle and Kindle Fire will be shipped from September 14, Kindle Paperwhite will be shipped from October 1 and Kindle Fire HD will be shipped from November 20.