"Juicebox Lite" free software that makes it easy to create HTML5 photo gallery easily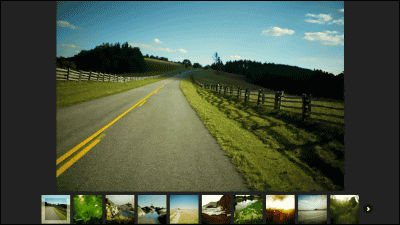 When publishing photos taken by yourself on the homepage, the layout of the corresponding browser screen automatically fits,FlickrIt is also possible to use free software that can create photo galleries that are light in operation "Juicebox Lite"is. Supported OS is Windows · Mac · Linux, Browser is IE · Firefox · chrome · Safari · Opera, Mobile is iPhone · iPad · Android loaded smartphone and tablet.

About the movie and setting method operating Juicebox, please see below.

Juicebox Lite
http://www.juicebox.net/download/

◆ Movie operating Juicebox

In the movie below you can see what kind of photo gallery it is.

Using "Juicebox" from the browser like this - YouTube


◆ Setting method

Click "GO LITE FREE DOWNLOAD" on the download page of the official site.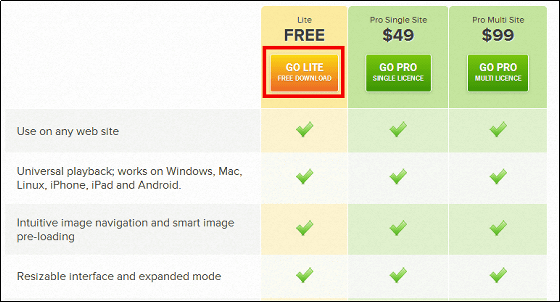 Download the downloaded ZIP fileExplzhExtracted with "JuiceboxBuilder - Lite.air" launched.




Click "Install"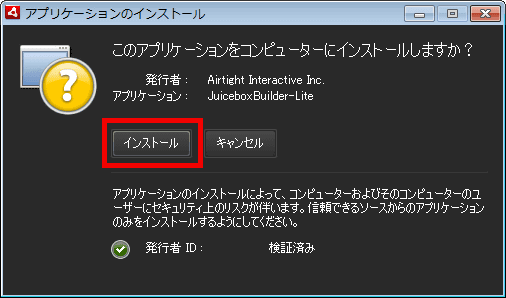 Click "Continue"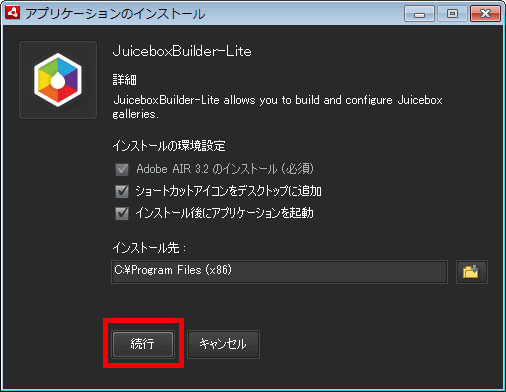 Click "I agree"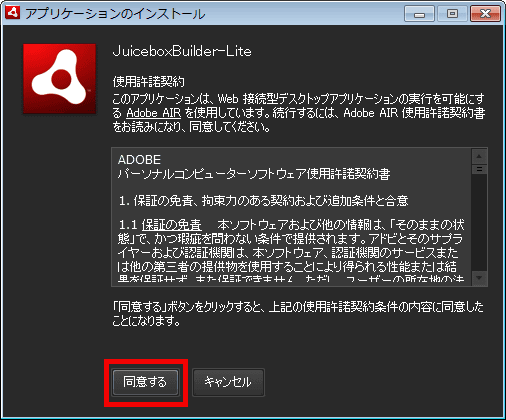 Wait 10 seconds for installation.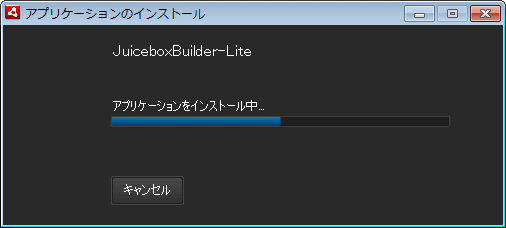 When the installation is completed, the setting screen will be displayed automatically.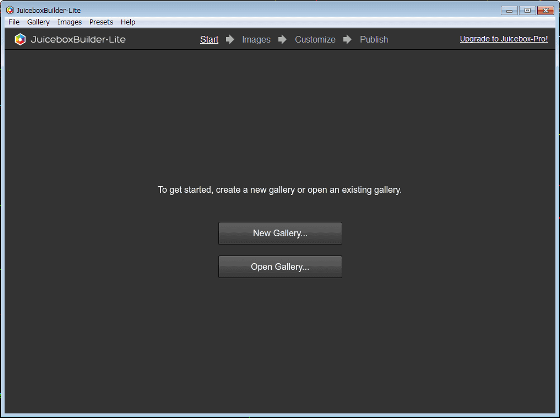 In order to create a gallery, click "New Gallery ...".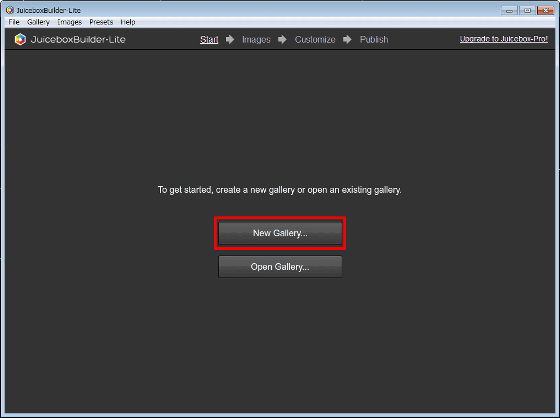 Since I use photos that are local, click "Browse ...".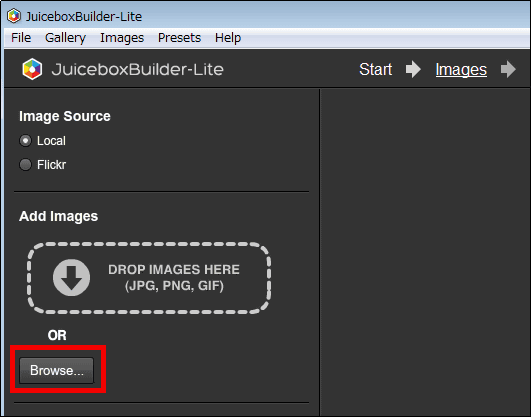 Select an image and click "Open".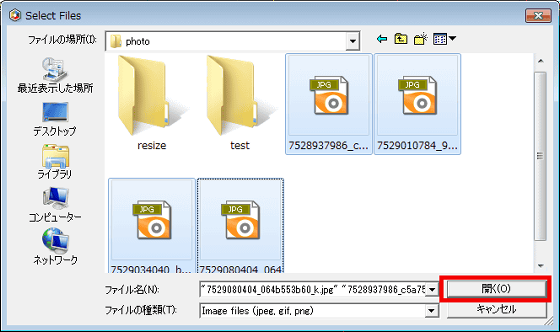 The selected image is displayed on the right side. There are 50 photos in one gallery.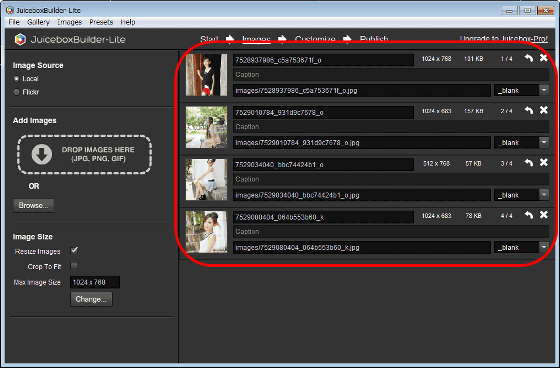 Although it is not set this time, you can set width, height, background color, etc. by clicking "Customize".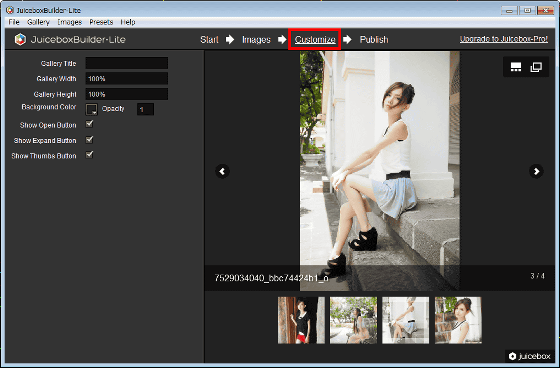 Click "Publish", set the place (folder for homepage) where the folder of the photo gallery to be created is placed, and click "Save".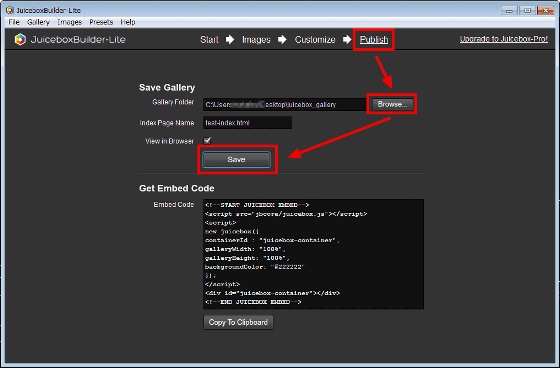 The photo gallery will be opened from the default browser.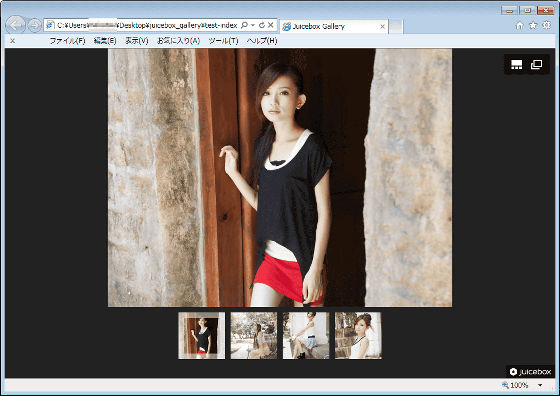 BySwanky

To use the embedded gallery embed code, you can copy it by clicking Copy To Clipboard.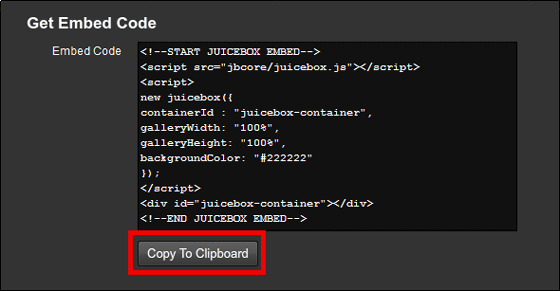 Also, if you use a paid version of $ 49 (3900 yen), the number of photos you can put in the gallery will be unlimited from 50 and you will be able to add 70 options, use autoplay, use Javascript API, support use etc .