Multifunctional sticky note software "7 Sticky Notes" that can paste a note on the desktop or sound an alarm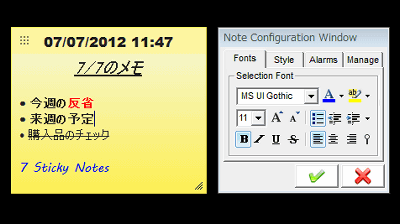 You can change the color / size of text / font and notepad color, display notepad at specified time / can set emergency free software is "7 Sticky Notes"is. You can customize it so you can use it as a memo pad that suits yourself.

About download & installation, operation & functions from the following.

7 Sticky Notes - Download - Windows 7 Style Sticky Notes for your Desktop!
http://www.7stickynotes.com/download.php

◆ Download & Installation
Click "DOWNLOAD NOW" on the above site.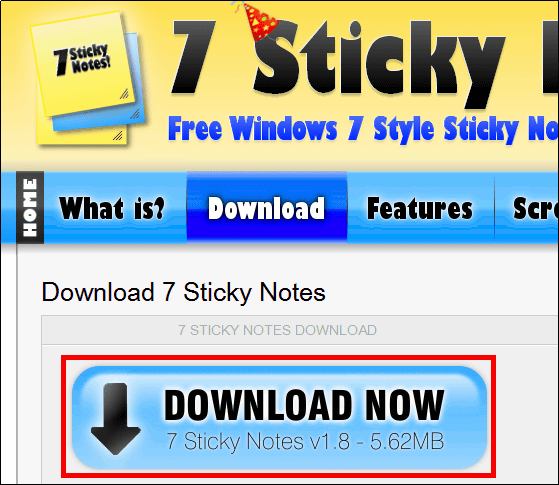 Launch the downloaded "Setup7StickyNotesv18.exe".




Click "Next".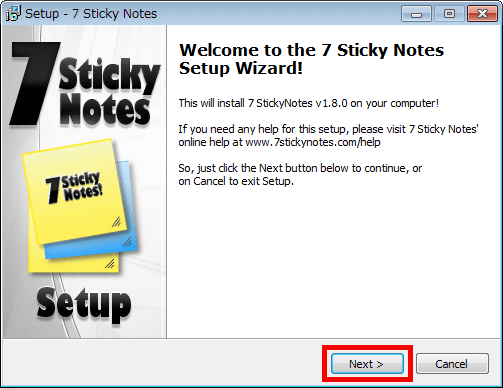 Please check the upper one and click "Next".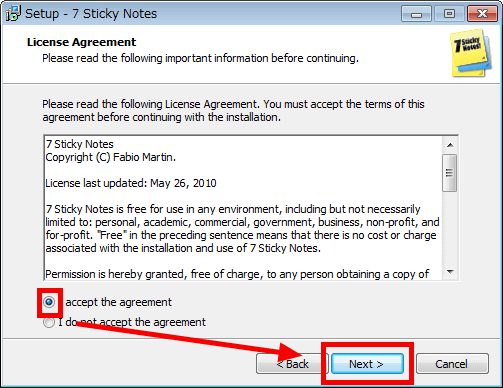 I will install it on a computer instead of a USB memory that I can carry here, so click "Next" with checked on above.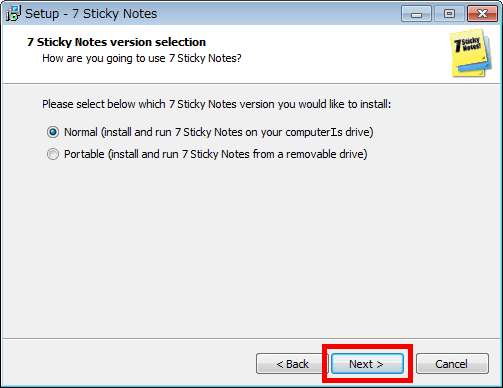 Click "Next".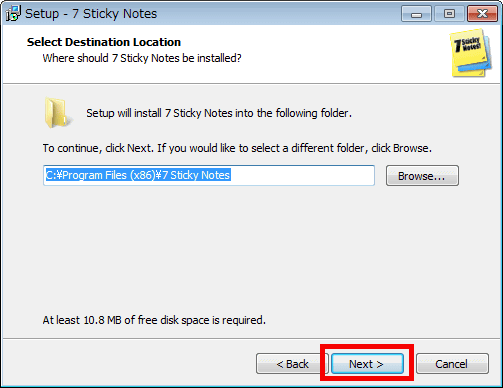 Click "Next".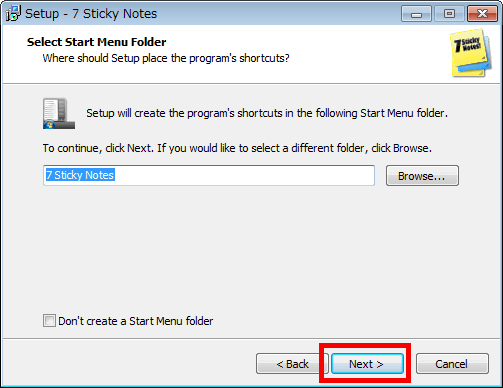 Click "Next".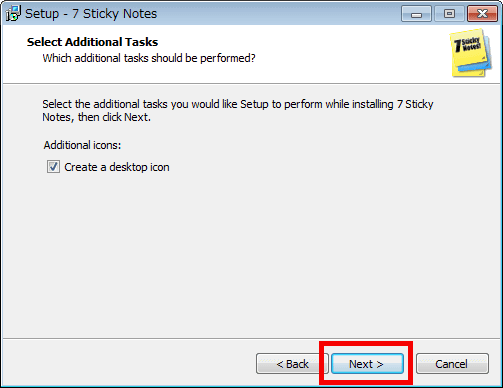 Click "Install".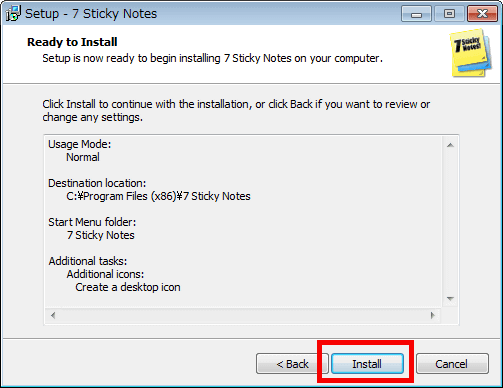 Click "Finish" to complete the installation.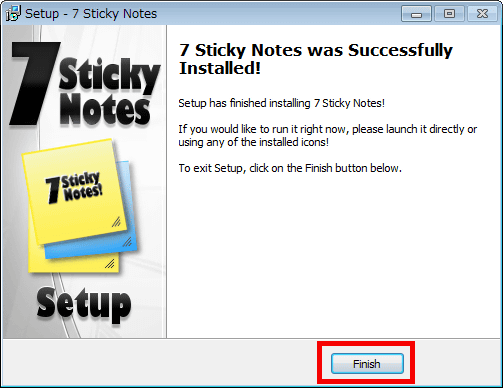 ◆ Operation & Function
Launched "7 Sticky Notes" created on the desktop.




Click "Yes" to do automatic update.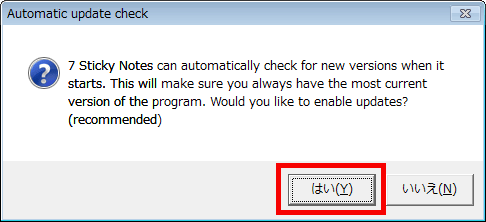 A notepad with a description of the operation method is displayed.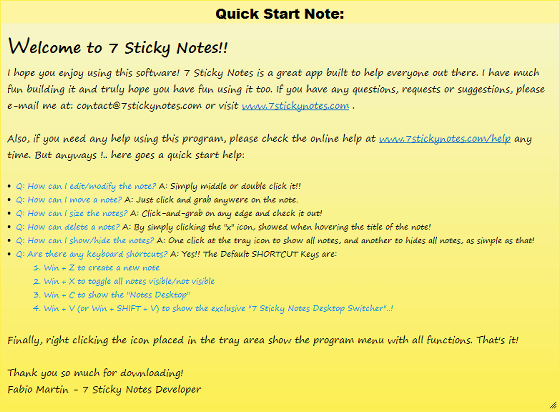 To delete the memo pad, click the "×" button in the upper right.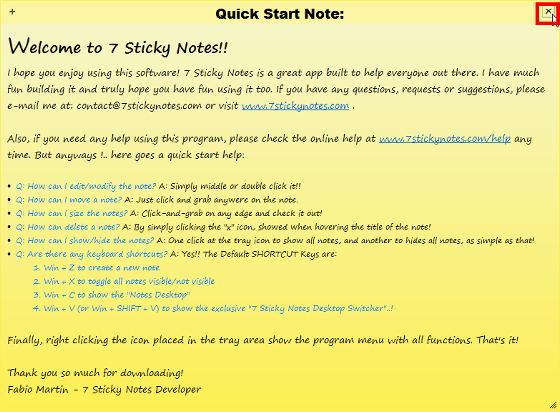 To create a new Notepad, right-click the 7 Sticky Notes icon in the task tray and click New Note.



A new memo pad and edit screen will be displayed.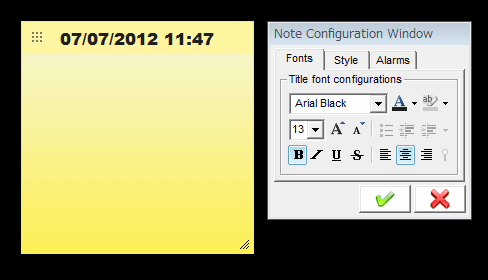 To write a memo, enter a memo in the memo part and click the check button.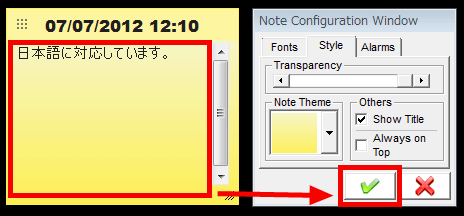 The editing screen disappeared, and only the notepad display.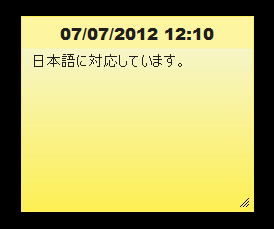 To reedit, double click on Notepad is OK.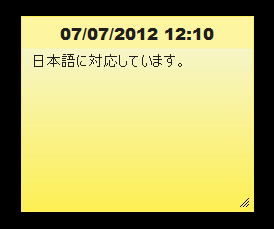 On the "Fonts" tab of the editing screen, you can change the font, size, color etc of characters.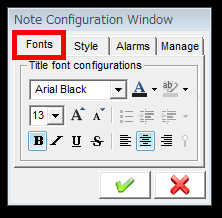 The "Style" tab allows you to set the transparency and color of Notepad.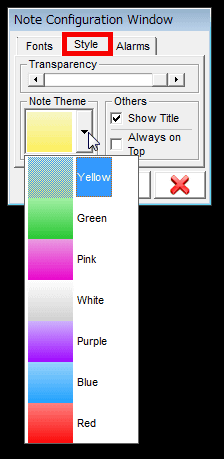 It is like this if you change the color of the memo pad to blue.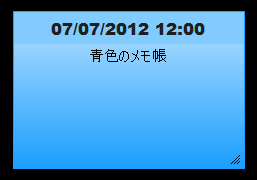 The "Alarms" tab allows you to display notepad when it reaches a certain time, or hide notepad after a certain period of time.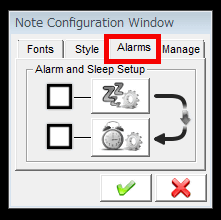 To make other detailed settings, right-click the 7 Sticky Notes icon in the task tray and click "Options"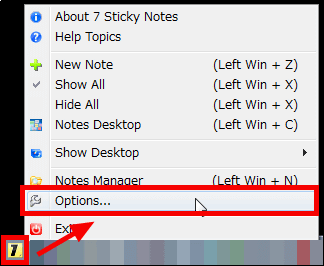 Click "General" to set the shortcut key.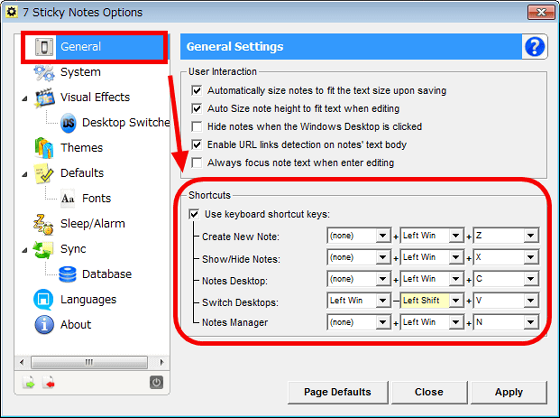 With "Sync" it is possible to synchronize notepad.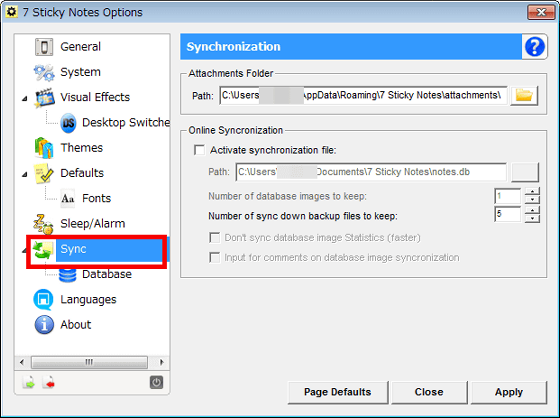 "Database" has a backup function.