Garapagos state where Japan's beverage maker is too strong to find "sprite"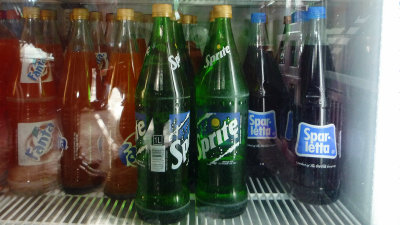 "I had no sprites!" I was bewildered at the vending machine. Three of Coca-Cola, Sprite and Fanta were the royal road abroad. There was a sprite anywhere in any country. I thought the design of lemon and the splashing of the world is common in the world, so also in Japan. But, it was wrong. The Coca-Cola Company in the Japanese market, where not only carbonated beverages but also tea, coffee, fruit juice drinks, orange juice must be sold seems very much. I make up to the character "Hajiker Jackson". Fierce competition was spreading in the Japanese drink market.

Hello,Takuya Sudo @ circle around the world bicycle @ Charridermanis. Currently I am temporarily returning home. I was drinking sprites when I got tired of drinking Coca-Cola around the world. Speaking of sprites, it was the coolest image second only to coke, and it was a design common in all countries of the world. ...... However, except Japan.

Norway's sprite.



This is Spain.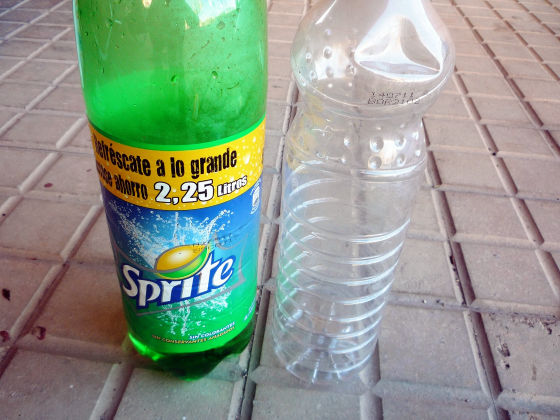 Zimbabwe is the same.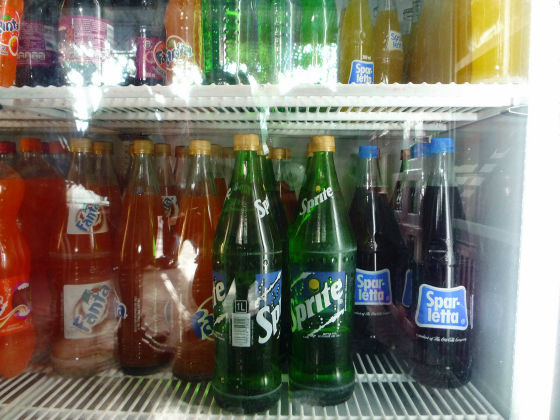 Namibia.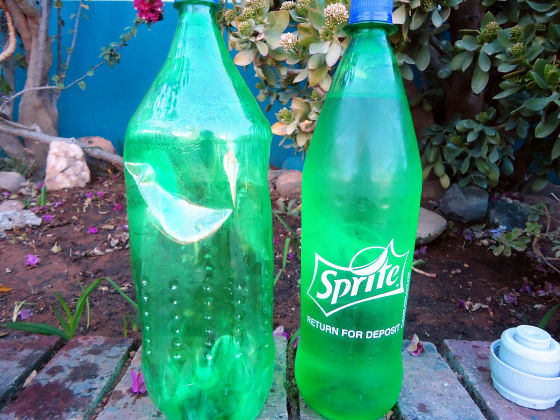 Compare the size of American burger to Japanese oneEven when I did it, the sprite was a common design.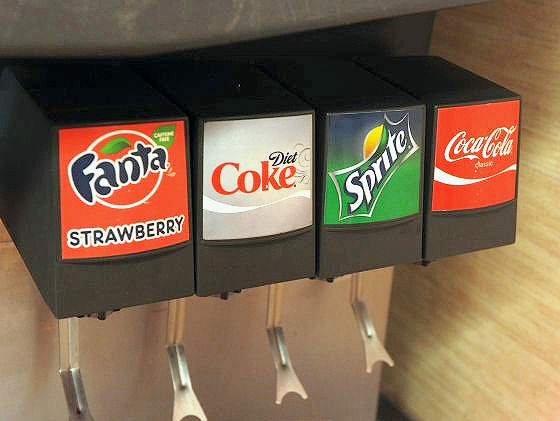 And this is a Japanese sprite. It is clearly different.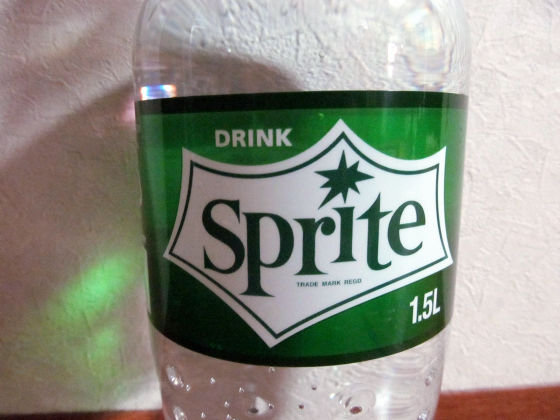 While overseas are exciting and cool design, Japanese sprites were calm in retro style.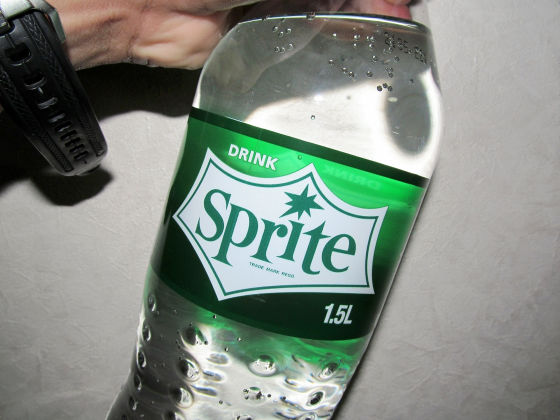 I thought that there may be different designs in sprites in other countries and I looked it up on the internet. But they are together. It was only in Japan that this is different.

·united states of america(http://www.thecoca-colacompany.com/?WT.cl=1&WT.mm=top-left-menu2-tccc-red)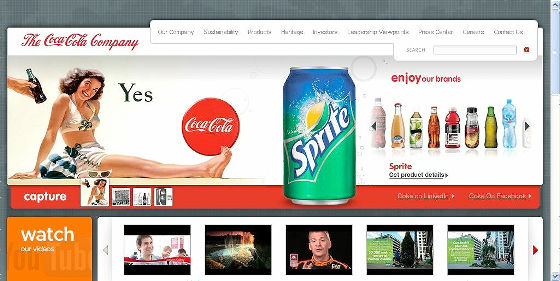 ·Germany(http://www.coca-cola-gmbh.de/markenvielfalt/index.do?brand=sprite)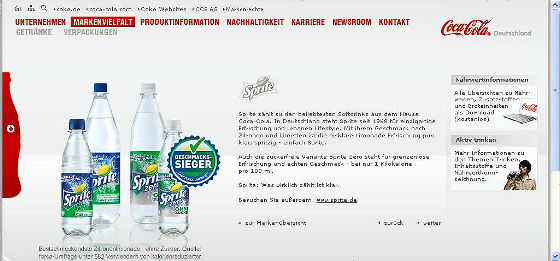 ·Russia(http://www.coca-colarussia.ru/brands/Sprite.html)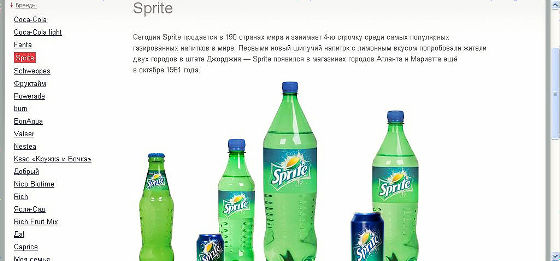 ·Brazil(http://www.cocacolabrasil.com.br/conteudos.asp?item=3&secao=36&conteudo=106)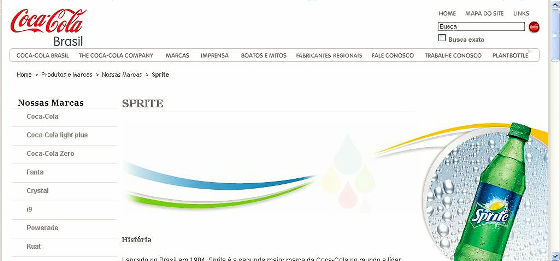 ·South Africa(http://www.cocacola.co.za/product_sprite.aspx)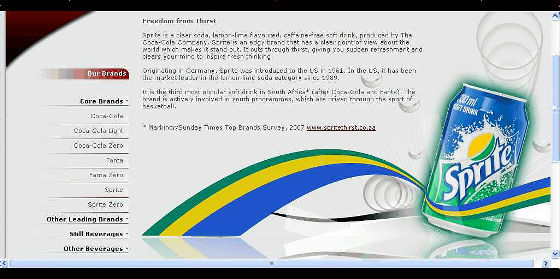 ·China(http://www.coca-cola.com.cn/#/prodrink)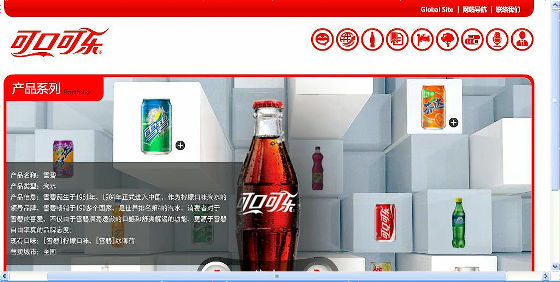 ·Indonesia(http://coca-colaamatil.co.id/products/index/45.107/sprite)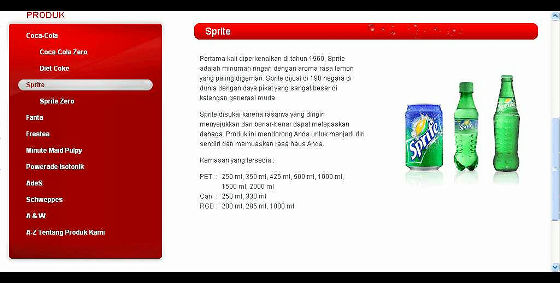 ·Japan(http://www.cocacola.co.jp/products/lineup/sprite01.html)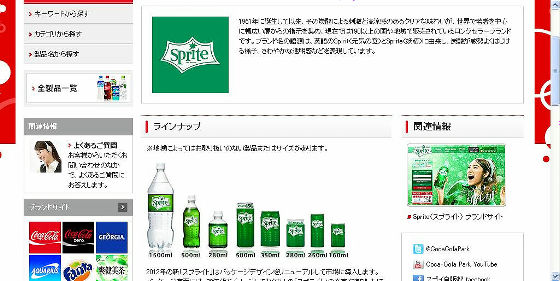 It is like this. Only Japan is out of college, Japan is Galapagos only. Under such circumstances, handling of vending machines was subtle. There are always Coca-Cola and Fanta, but sprites are not always being sold ... ....

There is only one can of sprite. However, ...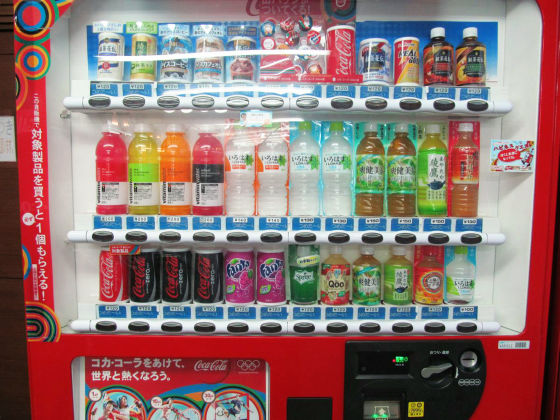 There is another vending machine next to it. The difference is obvious from the comparison with Coca-Cola and Fanta's treatment.



I can not find it at all.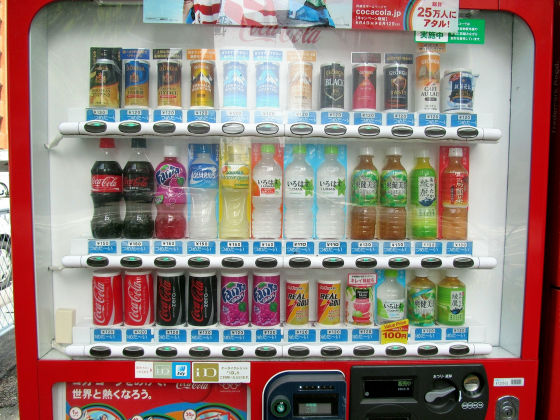 And here also.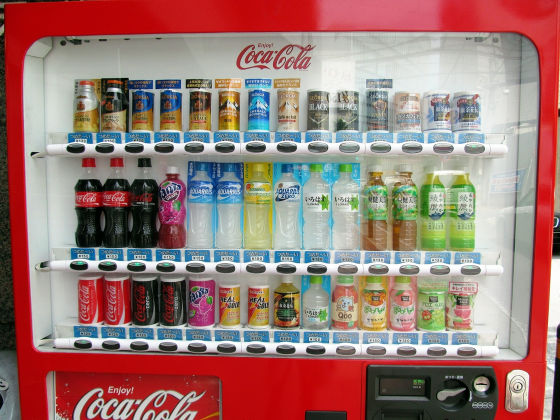 The phenomenon that this sprite does not appear on the vending machine is probably because the package was renewed in recent years. It seems there was a period not being sold before the renewal. In the meantime I did not know that there was a transparent fanta called "Fanta Zero Cider". Simultaneously with renewal of this sprite,Citrus flavored carbonated drink "Mellow Yellow"It is reprinted. I also feel like having a sprite with lemon-lime flavor. There are also Mitsuya Cider and Kirin Lemon in Japan.

Wikipedia's "SpriteAccording to the item of "It is like this until the renewal.

At the time of 2008 some areas such as part of the Kanto area also existed and did not exist. Also in Japan Coca-Cola released "Fanta Zero Cider" as a series of "Fanta", in the area where sprites are not sold, this "Fanta Zero Cider" was positioned as a de facto successor product.
In 2009, discontinued since CCCMC switching. Sale of inventory only until renewal since 2010.
In July 2011, we redesigned the label design with a green glass bottle as the motif at the first appearance in Japan and a logo mark and resumed sales. The preservative fee was not used at the renewal.

What I 'm worried about last year was "Ha Jackson JacksonThere was a big promotion called "It's a pleasure." At that time there was an official website, but I can not find it now. It became black history due to adult circumstances. At that time "StimulationAlthough I was saying, now "Refreshing DirectIt is becoming it. The renewed package design is simple. However, lemon which is the feature of sprite, and Hajikeru Jackson have disappeared.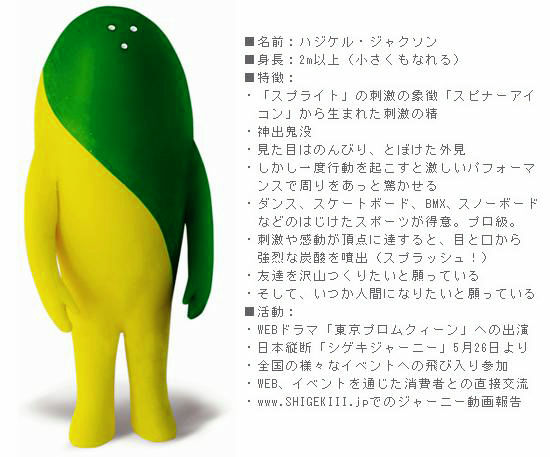 ◆ Japan's drinking industry spreading a fierce battle
The presence of Coca-Cola Company was overwhelming all over the world. Especially in Africa there is no choice. Compared to that, the competition of the Japanese drinking industry is something to the eye. In Japan, Coca-Cola Company in the beverage industry is the top manufacturer, but the market share is only about 30%.

Suntory selling Pepsi Cola in Japan.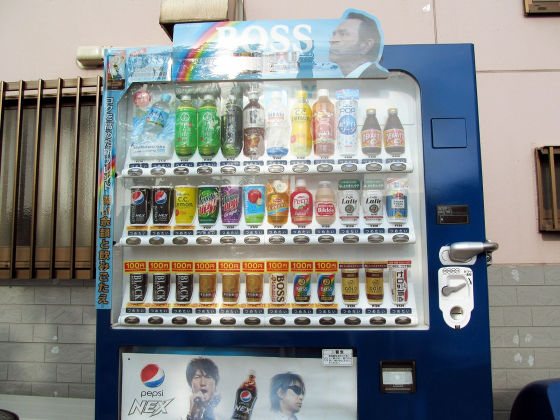 Asahi drinks with a recent movement such as Acquisition of Calpis and introduction of nutritional drink "Monster".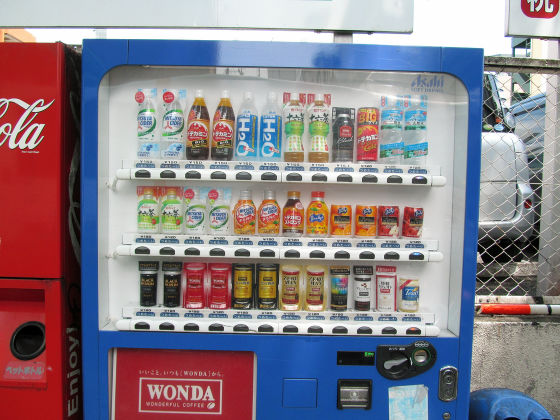 Itoen where the image of tea is strong.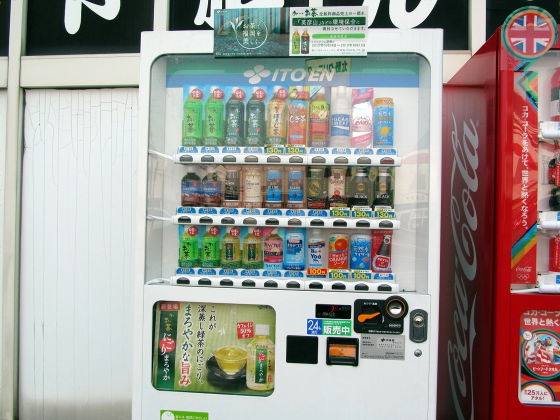 Recently, Pokka became a subsidiary of Sapporo.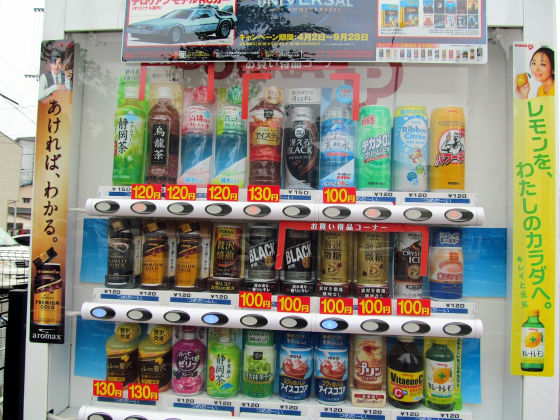 Daido Drinko with a strong vending machine.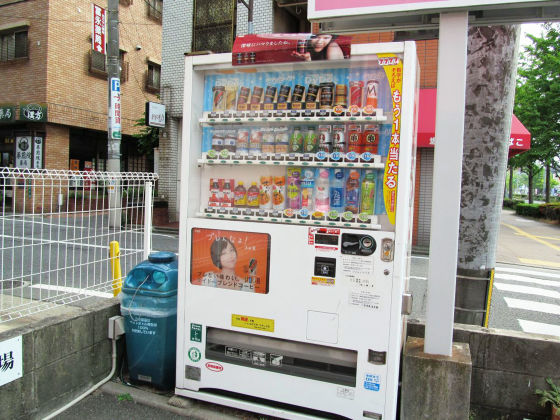 UCC which is lined with can coffee such as boss, wander is also a Ueshima Coffee beverage maker.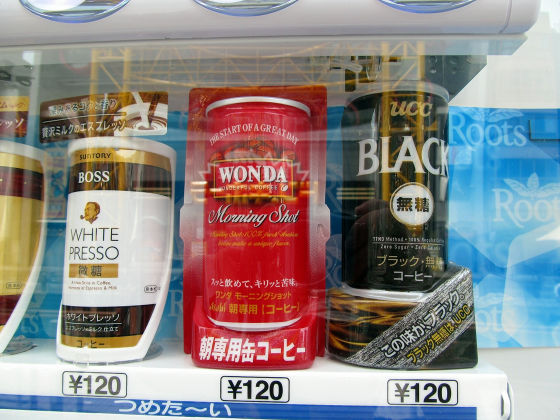 In the local Fukuoka of Chariderman there was a beverage maker called Sanko.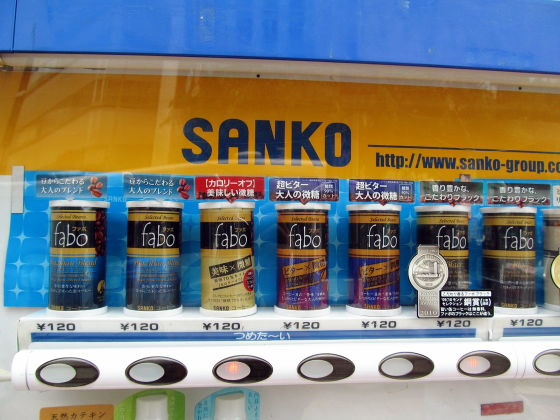 There are other beverage makers in Japan such as Sangaria, Cherio, Nesleba Valley, JT and Otsuka Pharmaceutical. Depending on such beverage makers a lot of products with strong brand power were produced. This also played a part in the fierce competition of the beverage industry.

"Pon juice" representing Japanese orange juice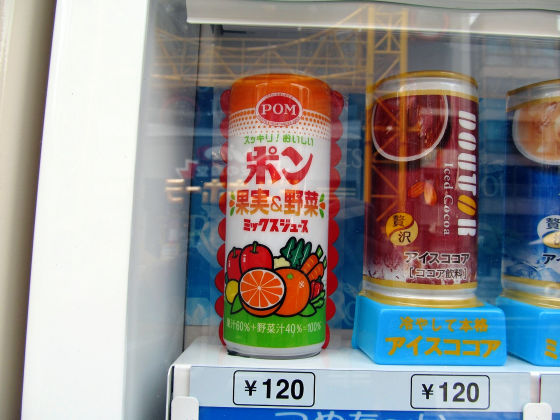 "Oi, tea" that holds the top share of tea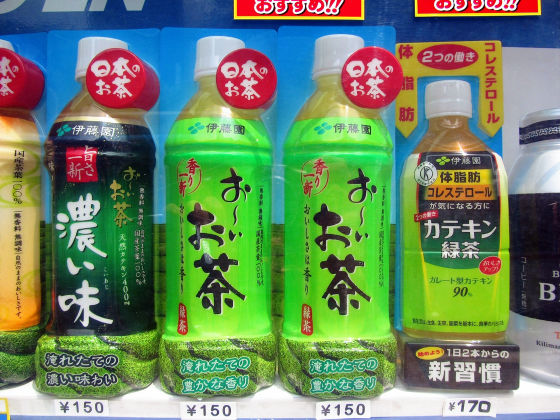 "Pocari Sweat" where a refreshing summer image is remembered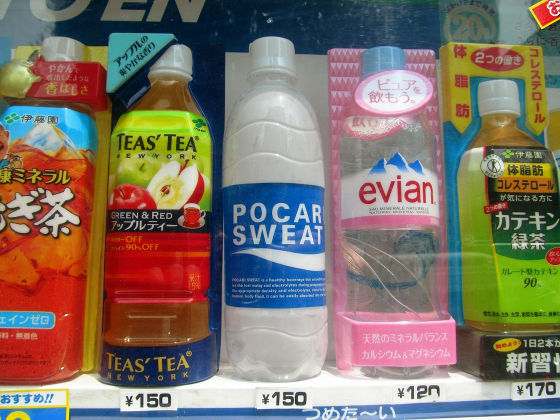 "Nichirei Acerola Drink" sold at Suntory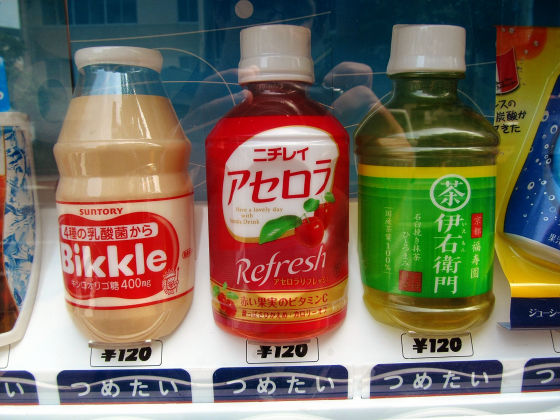 Fujiya's "Nectar"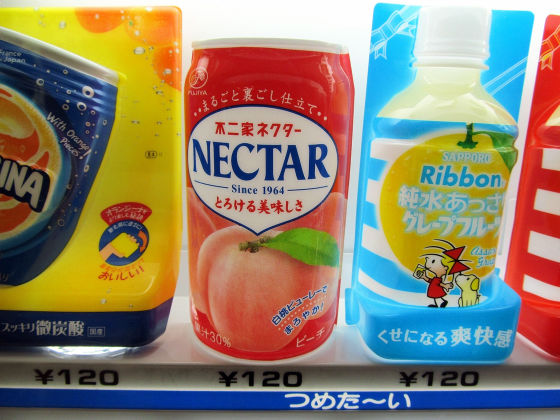 Sapporo Beverage 'Ribbon Citron'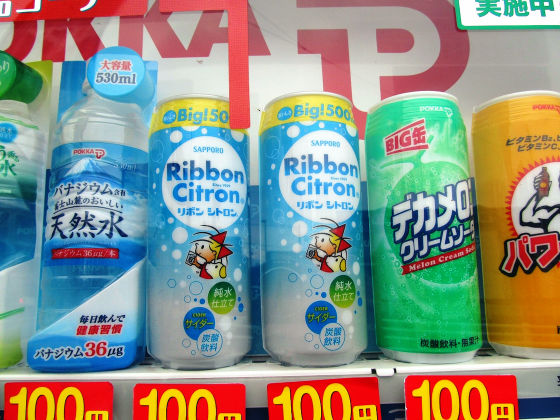 "Calpis" which was not available overseas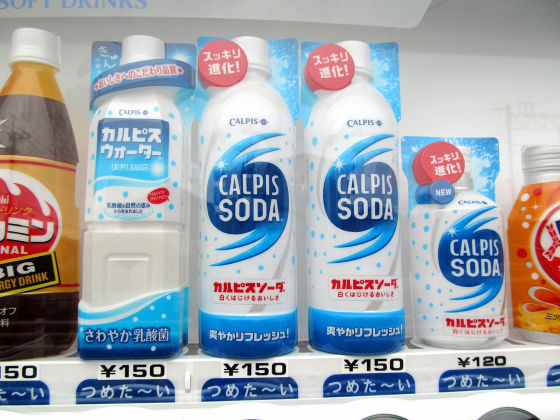 JT's "natural peach water" where the CM became a hot topic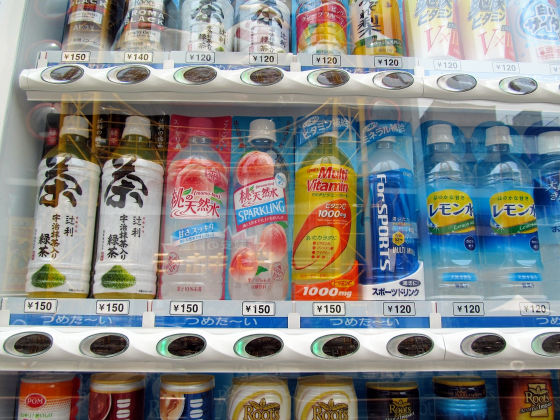 Yoghurt flavored carbonated drink, Southern Japan dairy collaboration "Squall"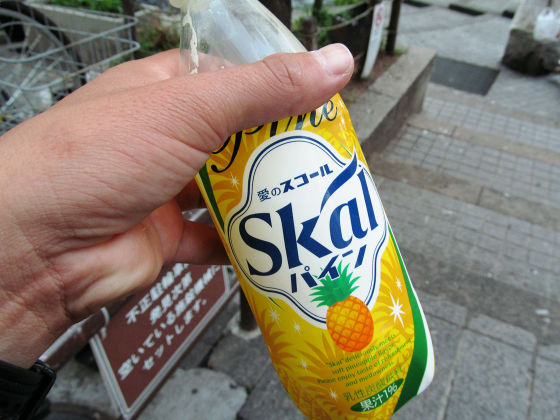 There were a lot of strong products. In this way, even though Coca-Cola's products are not included, a vending machine with a powerful lineup is completed.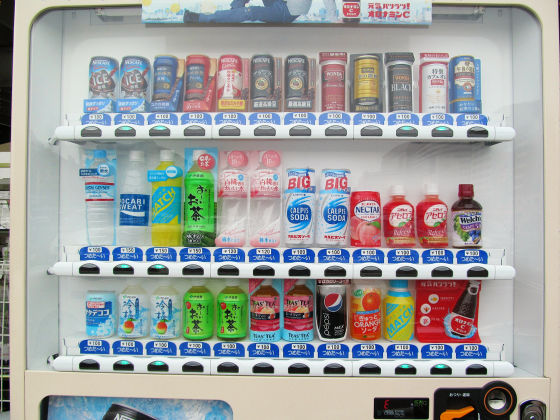 Here is one Coca-Cola and it is uneasy.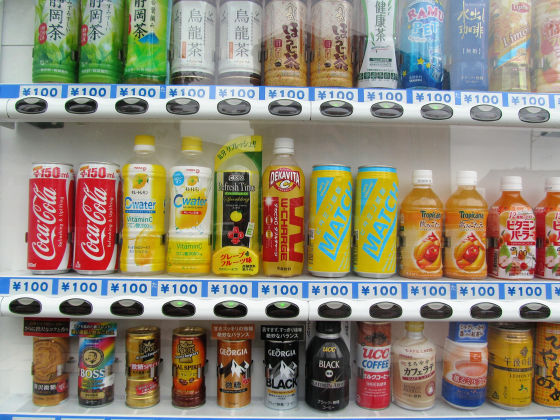 And this vending machine is fighting price competition. Japan is a terrible country. I knew Osaka's 100 yen automatic vending machine ... ...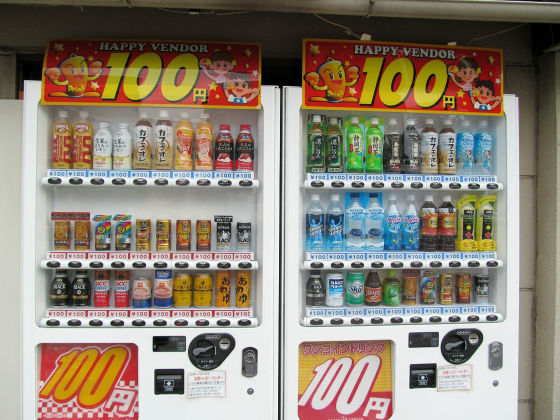 Even in local Fukuoka, 100 yen vending machines were increasing.



Japan's drinking industry which fierce competition so far. It seems that it will take some time for Japanese sprites to acquire the same brand power as the world.

(Sentence / photo: Takuya S. Narou Charriderman
Cycling around the world for a bicyclehttp://shuutak.com)