For only 190 yen you can eat egg set rice dishes and have a free service of rice serving, I went to eat "Sukiya" Breakfast Set "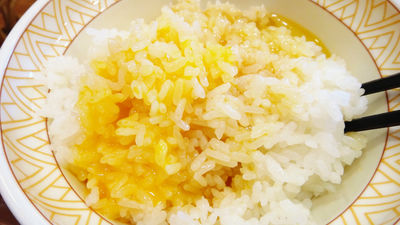 Sukiya's "Breakfast setAlthough it is usually 280 yen in contents such as rice, miso soup, paste, egg, oshiko, depending on the store for a limited time, it may be 200 yen, in fact it is 190 yen. In addition, it is free of rice for free, and if mini rice is taken, we can eat at only 170 yen, which is a further 20 yen less, so we decided to go eat it.

Arrived Sukiya.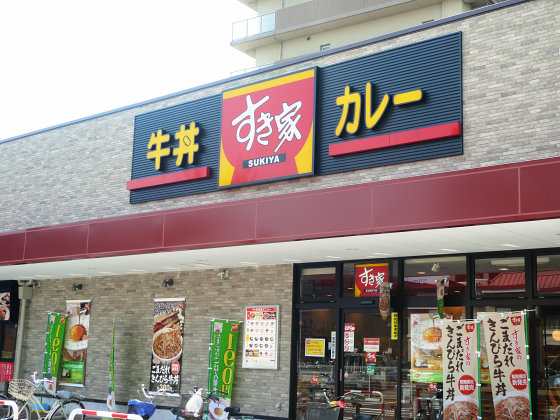 It was half trusting until I went to the store without official announcement, but it looks like 190 yen really.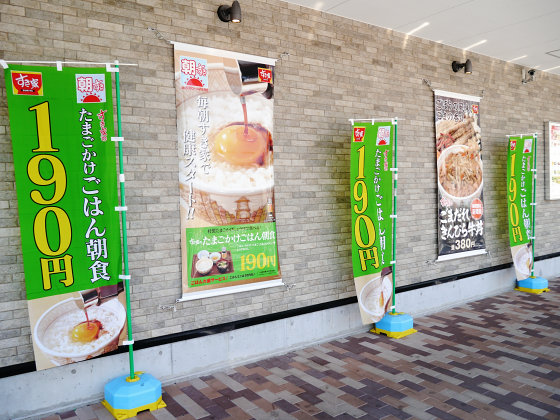 It is on the menu properly and the time provided is from 5 am to 11 am in the case of this store. Depending on the store it is until 10:30 in the morning, and so on.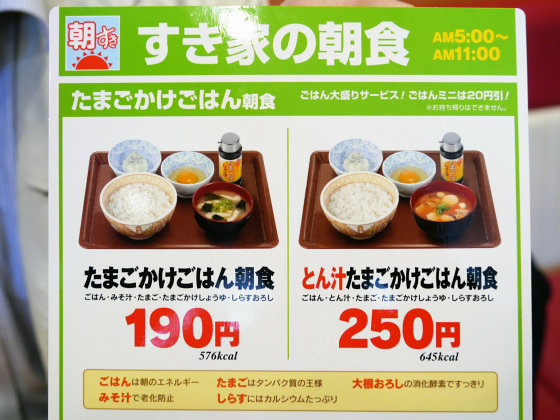 So, "Breakfast set" came. This is the case of rice.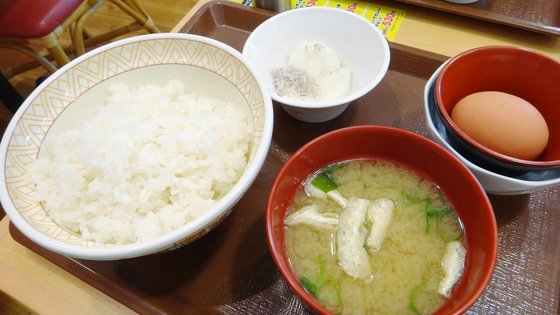 The left is "rice dumpling" and the right is "rice rice honey". The price is the same even if it is a huge amount, I am happy content for those who want to eat gutsuri from morning.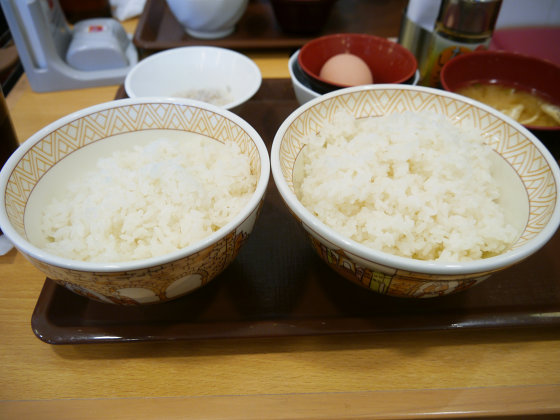 Eggs will leave with shells.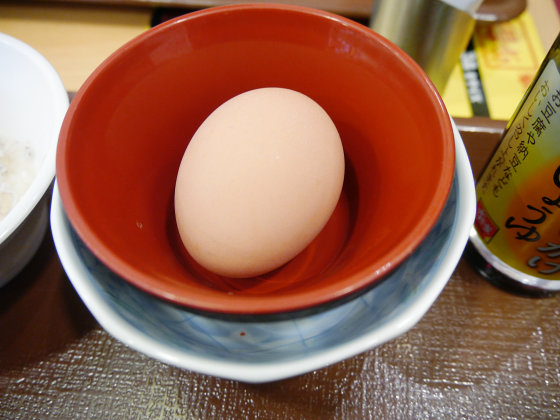 Miso soup is followed.



On the official website, "breakfast set" is sticky with rice and sticks, but instead, a shimmering grate has arrived.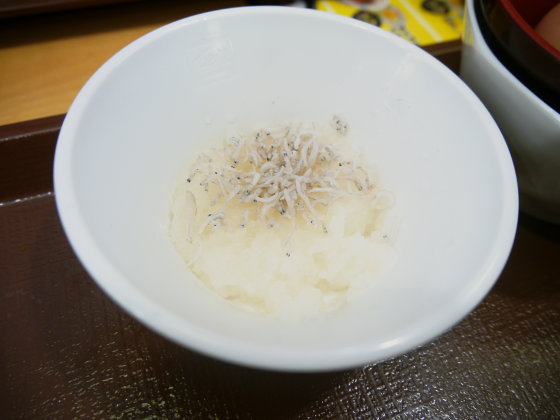 So, we will make rice with eggs quickly. Soy sauce comes with "Tamago kake soy sauce", this is "Sukiya special-made". The taste is like sweetness added to plain soy sauce.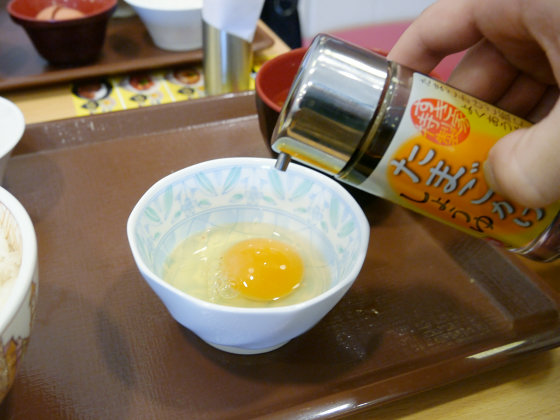 Together with eggs on rice ......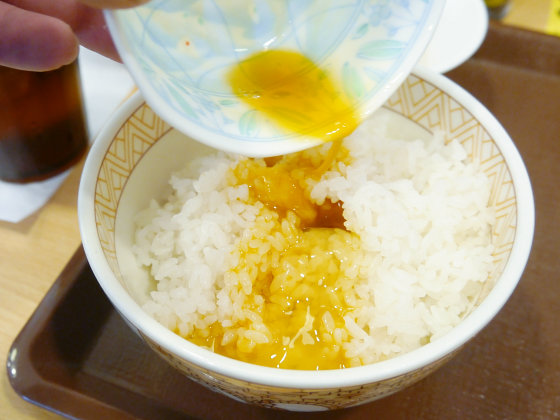 Try mixing eggs often on rice and it is completed! The amount of rice which is difficult to dye all white rice with eggs. With this "size" size, if it is a rice crisp, one egg has a level that is not enough.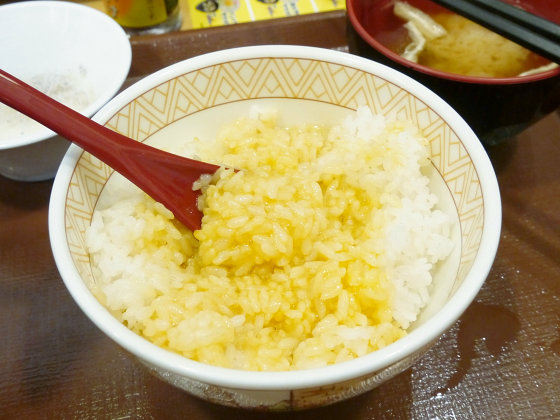 The sweetness of eggs and tamagotchi often intertwine with other rice. For the price of 190 yen, the side menu is attached and the huge rice is free, as for breakfast the volume is perfect, the stomach is satisfactory. And the advantage of this dish is that it takes less time to cook. When ordering, the menu will be brought to you by haste, so it's best for those who say "I want to eat a reasonable amount quickly and cheaply!"