Aki "Chopaya sauce fried noodles" tasting review that reverts to hot water at 1 minute super speed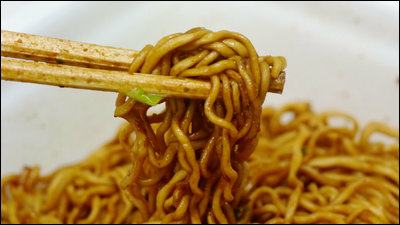 Speaking of cup noodles, it is normal to put hot water and wait 3 minutes, but the time you wait is longer than it actually feels. Especially when you are hungry 3 minutes may be felt more than 5 minutes. Mei-star's "Choppaya" series can eat cup noodles with a one minute hot water return, but this time in this series "Chopaya sauce fried noodles"Taste yakisoba with the royal road called" 190 yen tax "was added. The noodles were pre-filled with sauce and there was also a sprinkle with burnt cheese and it was checked immediately what kind of contents it was finished.

Meisei Choppaya sauce-yaki soba

It will be completed with "super speed (choppya)" in 1 minute.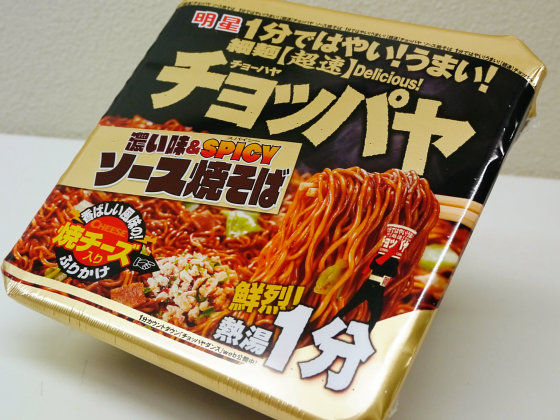 On the side we found a mysterious character that moves with Mach that leaves afterimages.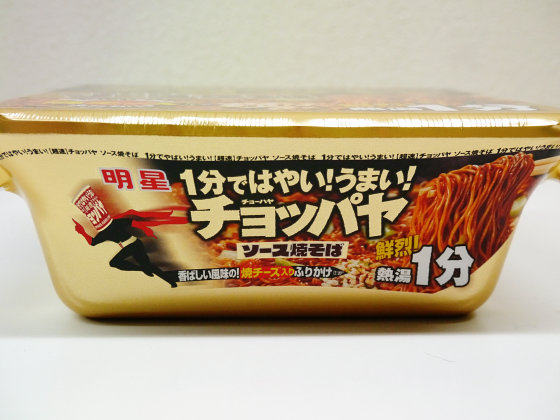 Raw material is like this. At best it is cabbage and char siu. Contents amount is 158 g, and also "190 yen of tax"Nissin-yaki soba U.F.O. Big"It is 10 g less than the content amount.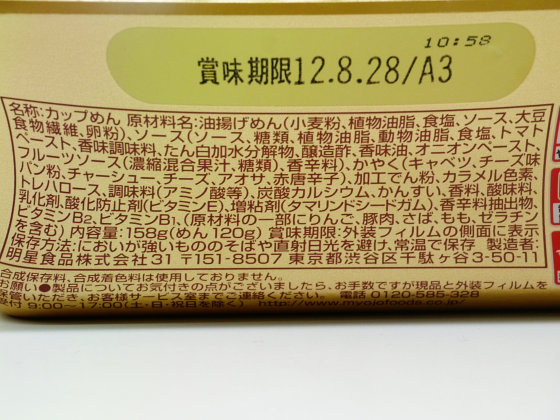 It is a nutritional ingredient. 721 kcal per serving (158 g).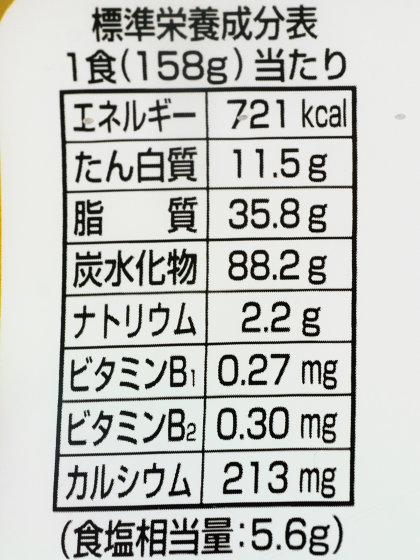 Cooking methods are also described. Be careful not to forget to drain the hot water in "after 1 minute" after pouring hot water.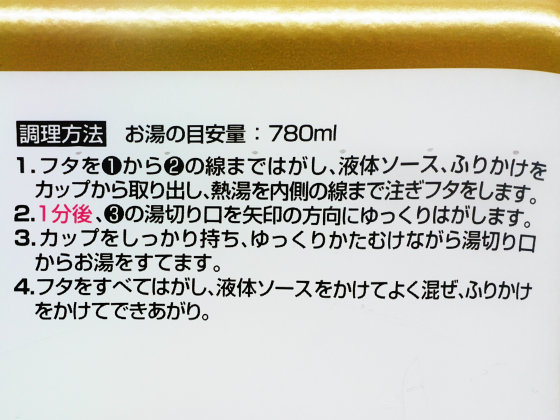 When peeling off the film, the cooking method is also described here.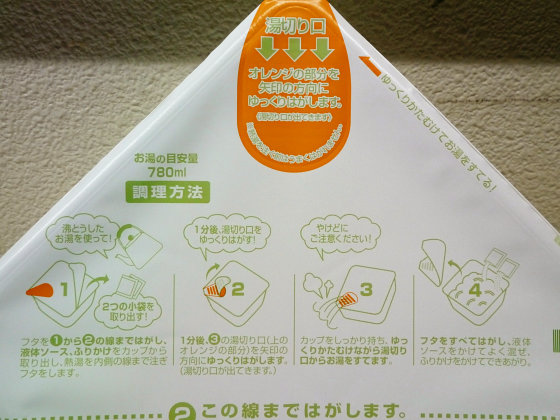 There are two bags in, with liquid sauce and sprinkle. In addition, it is not a bag at first, but it is contained in a container in advance with noodles.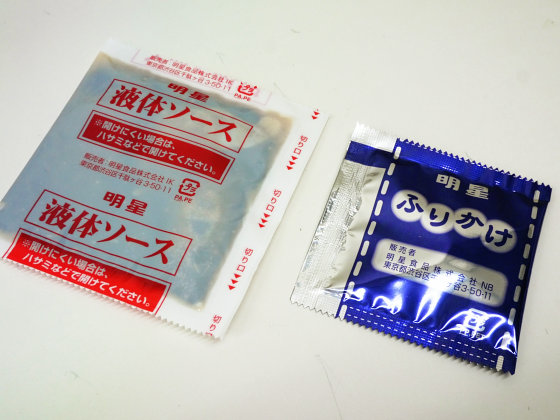 Noodles are adopted as thin noodles. Due to the fact that the sauce is already kneaded in, the color of the noodle slightly darkens.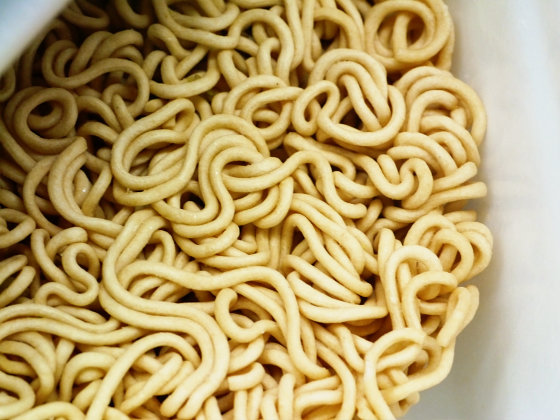 Then, I will pour hot water. Since there is only a short time of 1 minute, let's pre - erase business such as toilet.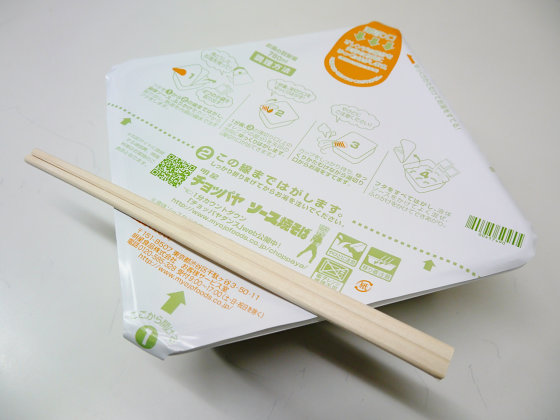 I took a bathtub. One minute is in no time. As I tried putting chopsticks, it seems that the finish of the noodle is also fluffy and it is getting back to the hot water properly.



First I will add a source.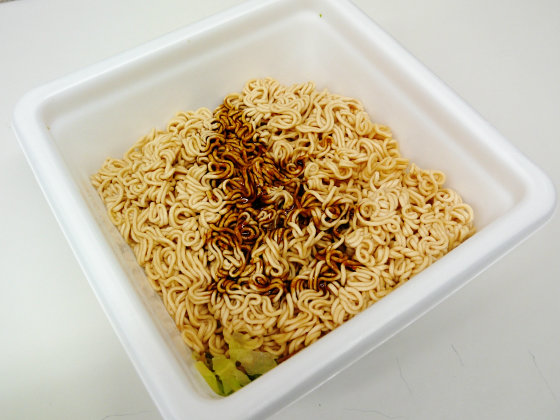 And sprinkle it. Sprinkle with cheese flavored bread crumbs, ao sasha, red peppers and so on.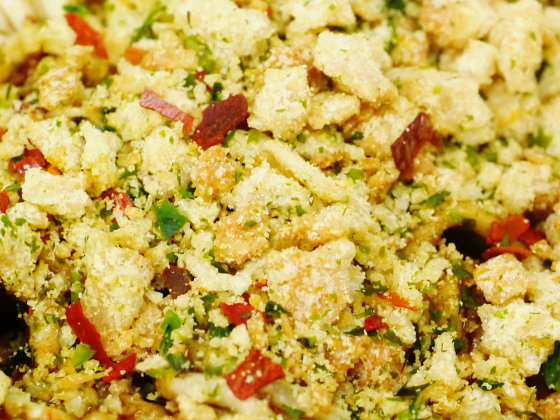 Combine with the grugle and it will be completed.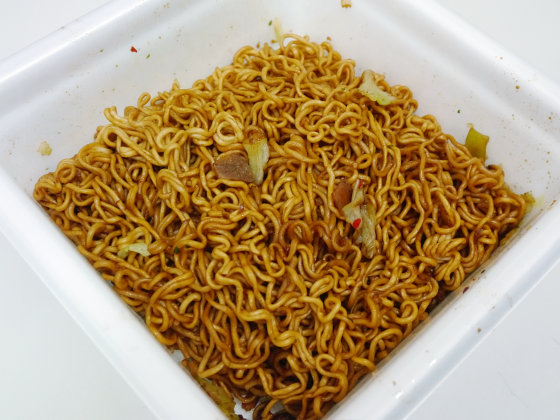 Chashie is like this.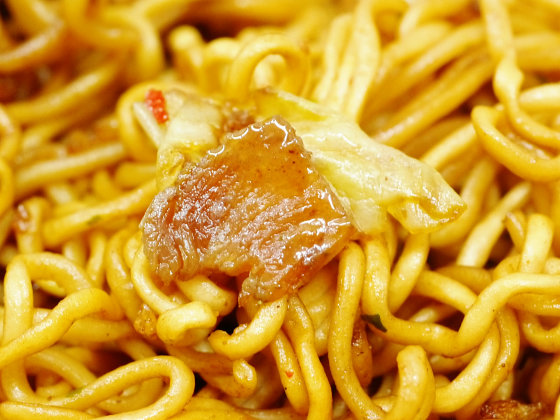 Sprinkle cheese flavored bread crumbs sprinkle sauce.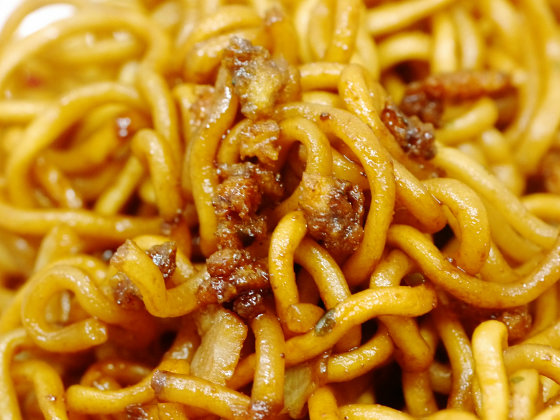 There is no need to worry "One day a little noodles may be hardened ...", it is properly returned to hot water while leaving a firm teeth reserve, and it is a finished noodle that is comparable to returning hot water in 3 minutes. The source firmly entangled with fine noodles. For cheese taste bread crumbs, the size is small in the first place and the amount is small compared to noodles, so weak in taste and texture. When you eat the remaining ingredients after having finished eating noodles, the flavor of the cheese is slightly felt. Still, "It is the greatest uri of this product that you can eat sauce fried noodles in one minute after putting hot water", and sometimes it seems handy to "starve to death if waiting for 3 minutes".