Sauce I tried 'Nissin Yakisoba UFO White Dark Thick Sauce' that looked like zero yakisoba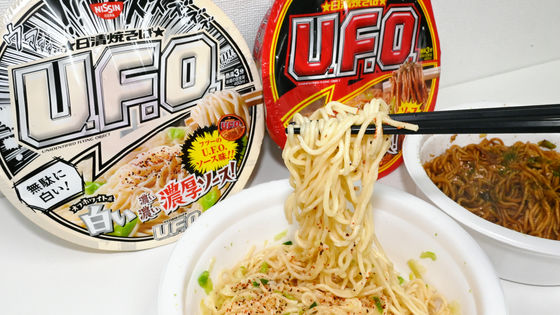 Nissin Foods has created the '
Nissin Yakisoba UFO White Dark Thick Sauce
', which is a cup-yakisoba 'Nissin Yakisoba UFO' series that whitens the familiar 'Dark Thick Sauce' to change the appearance and keep the taste. Newly released on February 1, 2021 (Monday). I actually tried to see if the product that even called 'uselessly white!' Would have the same taste.
'Nissin Yakisoba UFO White Dark Thick Sauce' (Released on February 1) | Nissin Foods Group
https://www.nissin.com/jp/news/9152
'Nissin Yakisoba UFO White Dark Thick Sauce' has a white appearance from the package, which is different from the normal 'Nissin Yakisoba UFO'.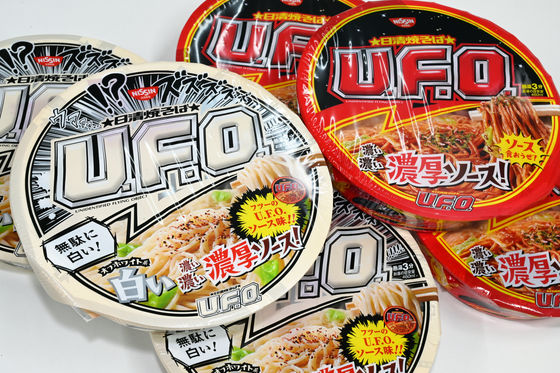 Comparing the raw materials, the noodles are common, but the 'sauce' notation in the sauce has disappeared, and powdered soy sauce has been added.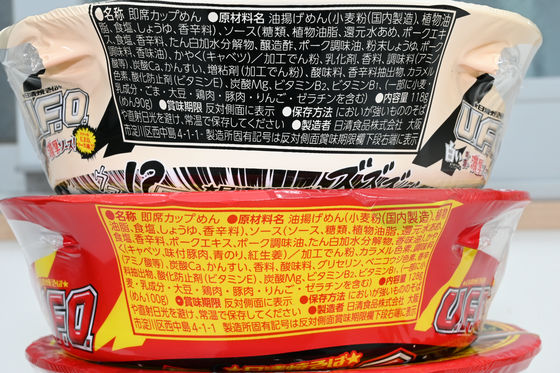 The nutrition facts label looks like this, and the amount of heat per meal is 507 kcal.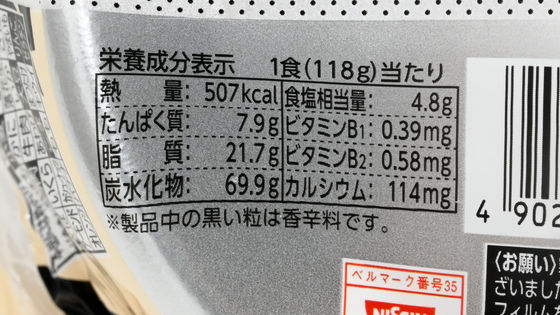 On the other hand, the normal UFO is 556 kcal per meal, which is a little different.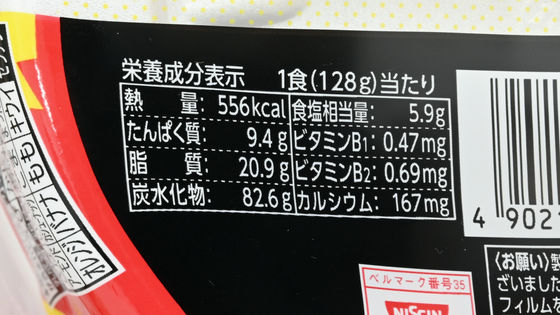 When I peeled off the film, 'afterglow spice' was attached.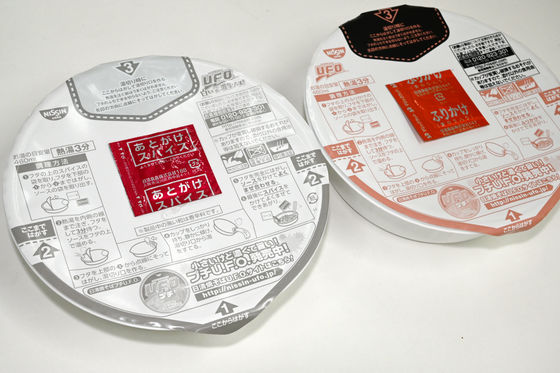 The contents are liquid sauce only. Kayaku is in the bowl with the noodles from the beginning.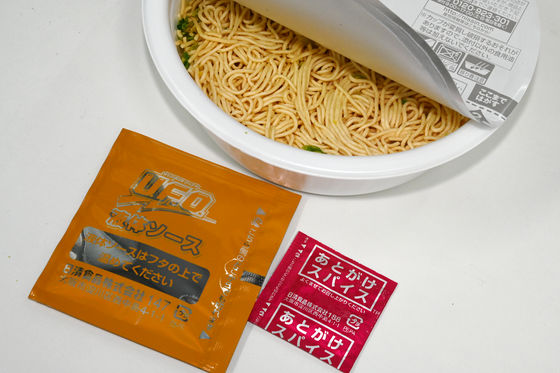 After pouring the required amount of hot water, place the liquid sauce on the lid and wait for 3 minutes.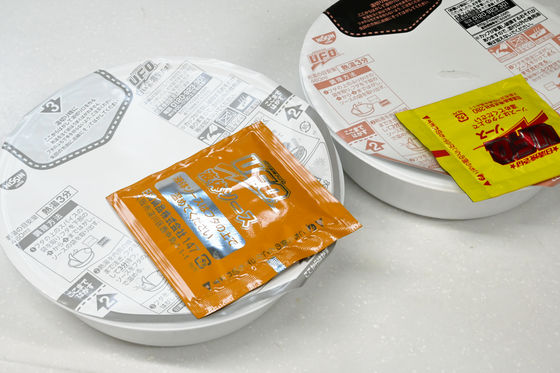 After 3 minutes, drain the water and sprinkle the liquid sauce on the noodles. The color of the white sauce is a little dark.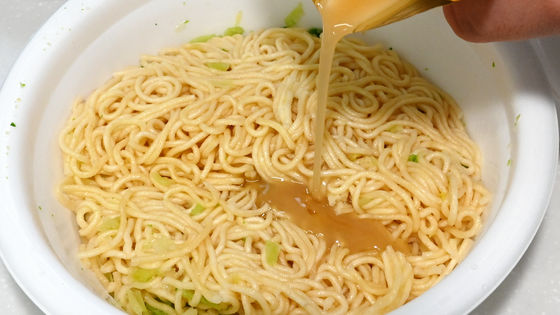 However, when mixed, it became almost the same color as the noodles.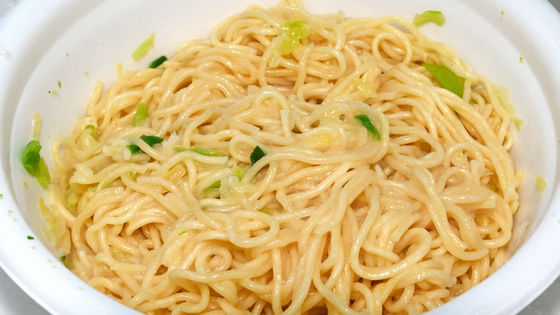 When I try to eat it, it seems that the sweetness is slightly different, but it definitely tastes like the sauce yakisoba itself. When I closed my eyes and compared it with a normal UFO, there are subtle differences such as the difference between spices and spices, and the white UFO does not contain pork, but I can not notice it with the taste of the sauce. It turned out to be quite difficult. The source doesn't mean white, so the phrase 'uselessly white' is certainly a good fit.



'Nissin Yakisoba UFO White Dark Thick Sauce' is 193 yen excluding tax.