Ultimate noodle that clasped the texture, Meisei 's noodles (Kimamen) taste review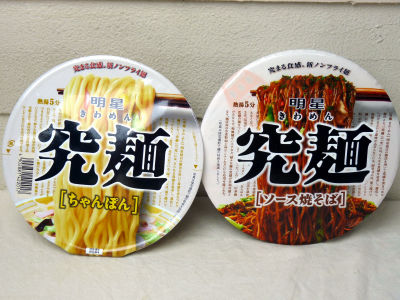 I bought "A noodle (kimamen)" of Meisei Foods made by striking a different texture from the conventional cup noodles and tried it. There are two types of "noodles": Champon and Yakisoba. Speaking of Meisei as "Ippei chan" series of cup fried noodles, I tried to compare how much I'm trying to eat.

Review from below.
Nocturnal series: Akashi food

"Chiba no yami noodleOne, 237 yen (excluding tax).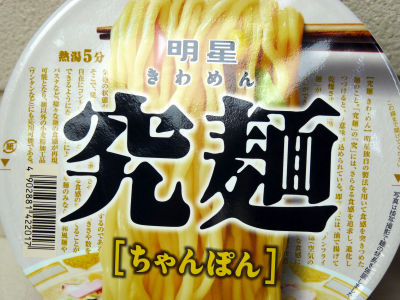 451 kcal per meal.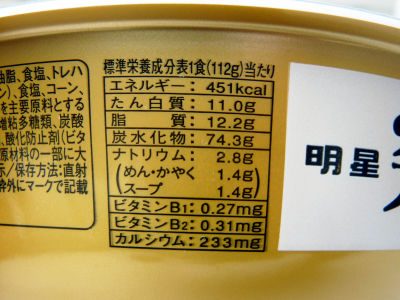 Especially raw materials are not likely to change.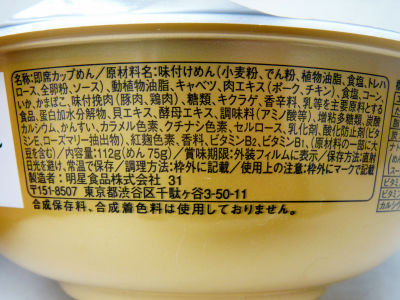 It's like this one. Because it is Champa, it seems to be slightly different from those of ramen.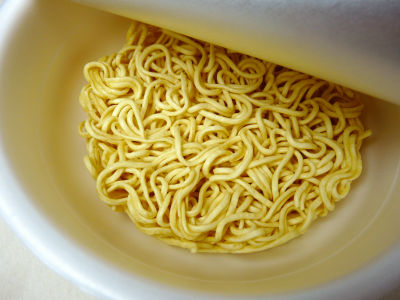 I finally had 2 kinds, powder soup, 4 bags of seasoning oil.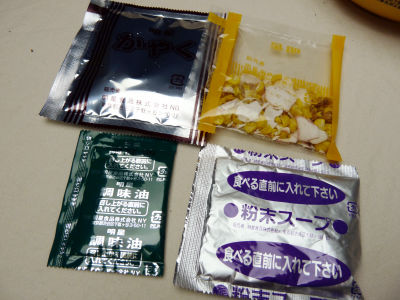 I will make a millet on the noodles.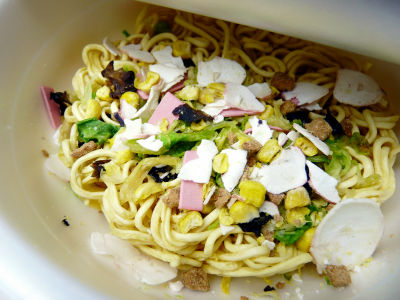 Wait 5 minutes when pouring hot water.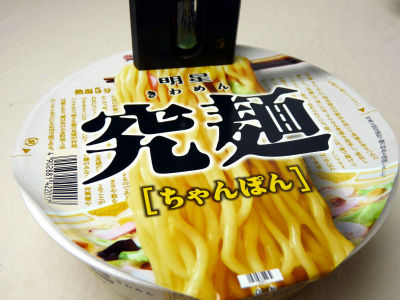 Still the soup is just hot water.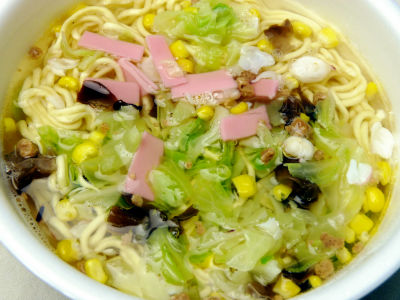 Put a powder soup and seasoning oil and stir it and it completes.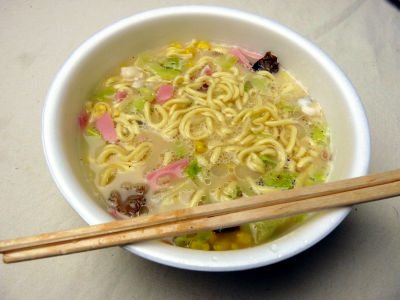 Certainly the texture of the noodles does not seem instant, but it feels like going out at a family restaurant. The flavor of the fish and shellfish is firmly working on the soup, and it is rich but refreshing taste. I do not eat instant champagne very much, but this has a "feeling" feeling.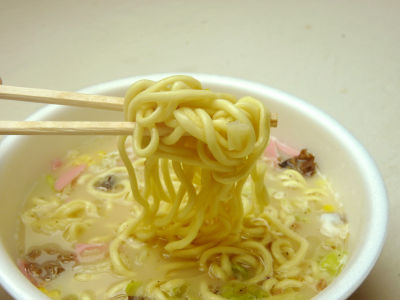 This is"Noodle sauce sauced noodles".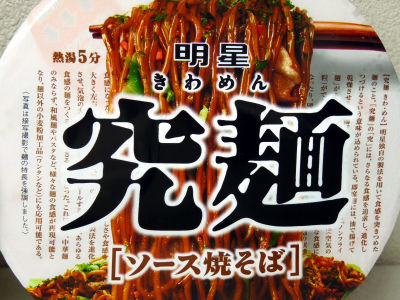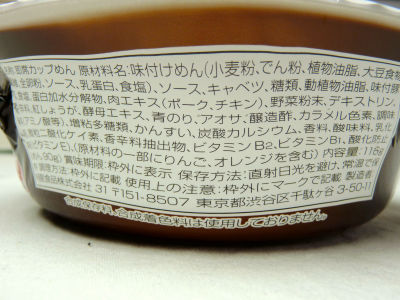 One meal 423 kcal.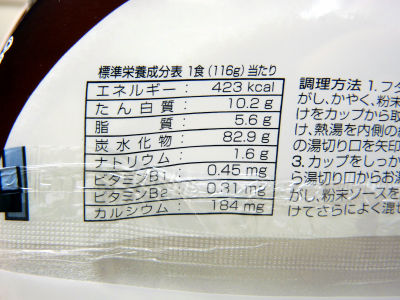 Finely, liquid sauce, powder sauce and sprinkle are included.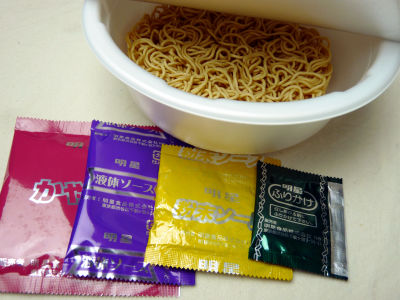 Eat and compare "Ippei -chan's night shop's fried noodle sushi"is.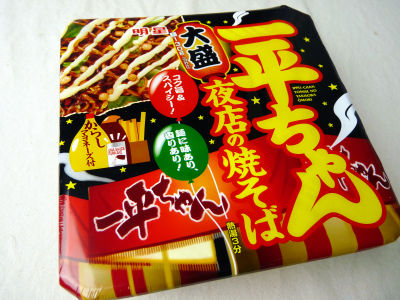 Nocturne is a non-fried noodle, but this is fried noodles.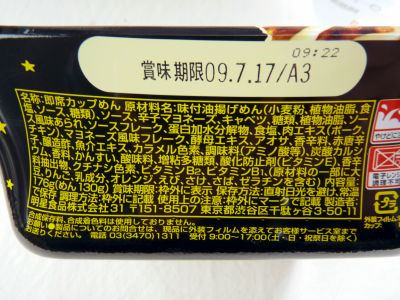 One meal 802kcal. Although it may be Omori, it is nearly twice as caloric as noodles.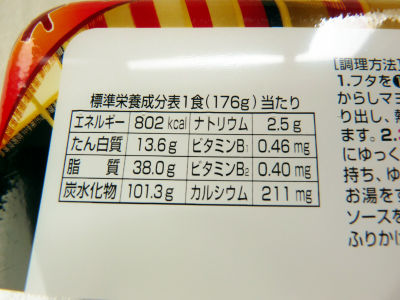 The contents are all different.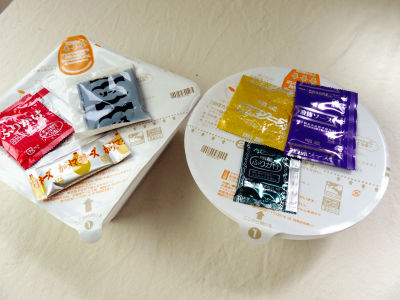 Pour hot water, Ippei-chan waits for 3 minutes, noodles wait for 5 minutes and throw away hot water.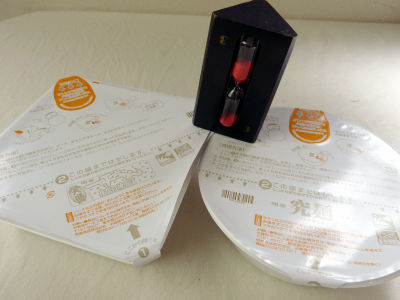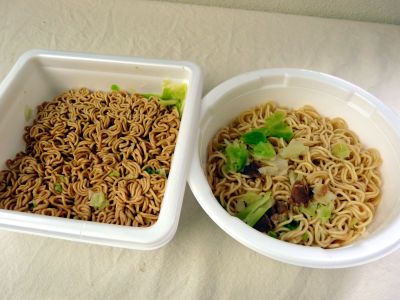 Noodles with light color.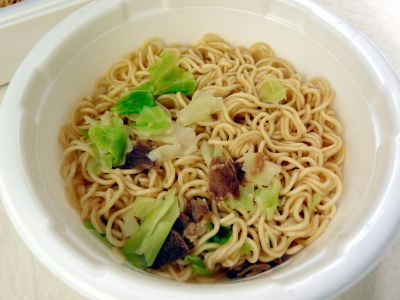 Meanwhile, Ippei is a bit dark.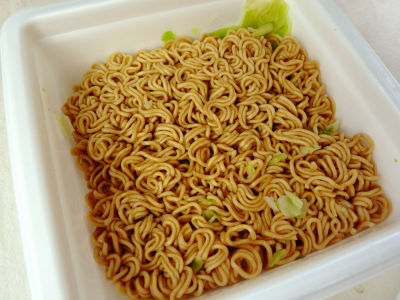 Sprinkle with sauce and sprinkle sprinkle and finish both.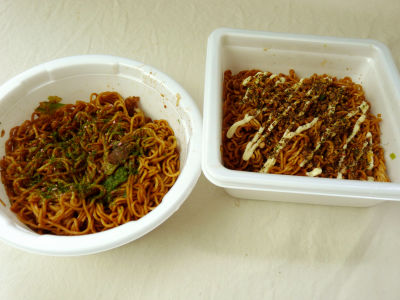 Nozomu is a double sauce of liquid sauce and powder sauce, but again the powder did not mix well and the taste was biased slightly. Although it can not escape from the cooked feeling unique to instant fried soba, it certainly becomes a fragrant taste.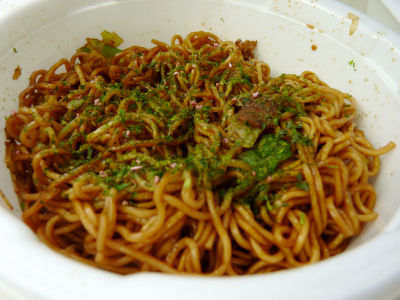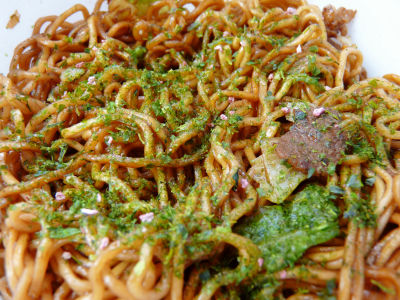 Meanwhile, "Ippei-chan" has only been on sale for a long time as a standard product, balanced taste. More than anything, I do not get tired of the round texture of sprinkled flavor is accented. This is still too late to "seeking", Ippei-chan will be dispatched to people.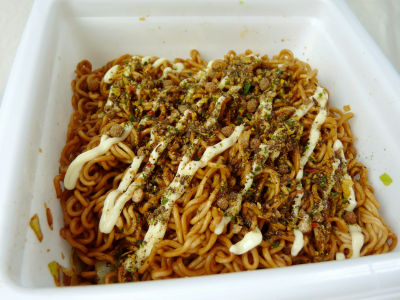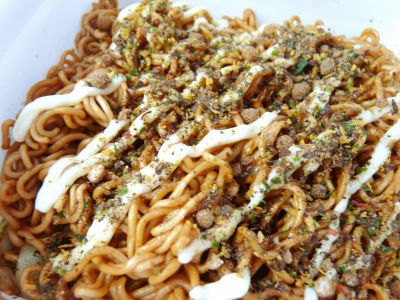 I would like further collaborations and further improvement in "future noodles" to be issued.