Fully unmanned self-driving car taxi service launched for the general public in China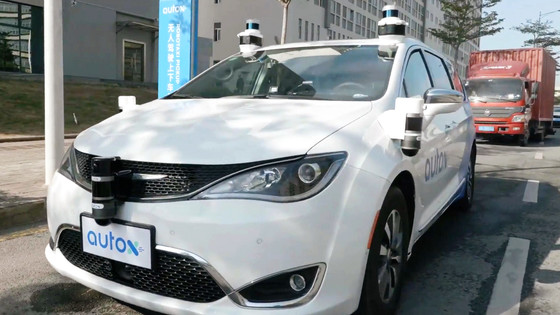 In Shenzhen, one of the most high-tech cities in China, a self-driving car dispatch service started on January 27, 2021. According to media reports, this is the world's first self-driving car dispatch service that can be used by the general public.

AutoX All Unmanned RoboTaxi Program Registration for AutoX Driverless RoboTaxi Program

https://www.wjx.top/vj/em2IruV.aspx
AutoX opens robotaxi service to public in Shenzhen
https://www.therobotreport.com/autox-shenzhen-robotaxi-service-opens-to-public/
You can see what AutoX's self-driving car dispatch service is like by watching the following movie.
AutoX Opens Its Fully Driverless RoboTaxi Service to the Public in China (English) --YouTube
An AutoX taxi that stops near a female reporter. The model is Chrysler
Pacifica
.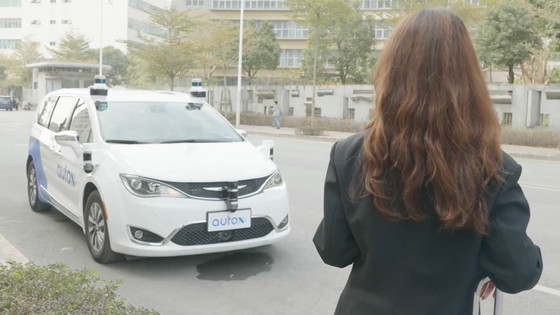 A camera and a sensor are attached to the front.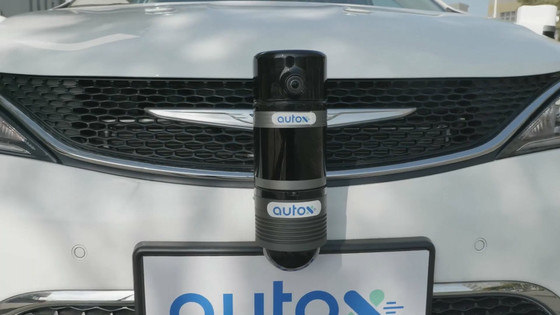 Cameras and sensors are also attached to the base of the side mirrors and the roof so that they can capture all sides of the car.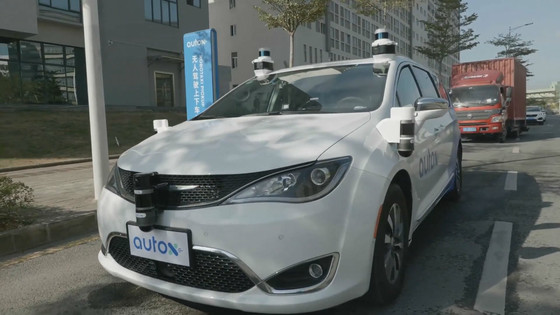 Put your luggage on the trunk ...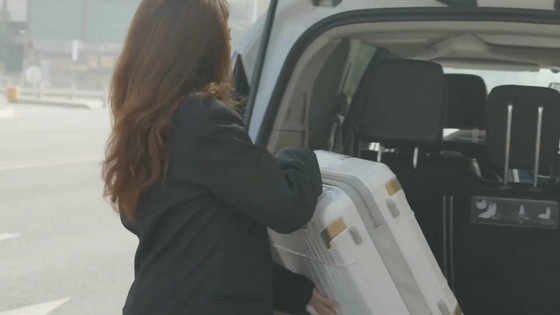 Touch the outer handle of the rear seat door with your index finger to open the door automatically.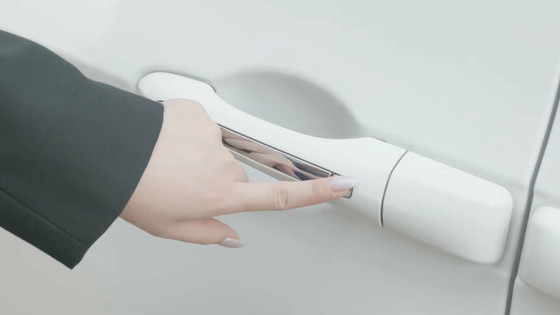 When you get in, the tablet is attached to the back of the passenger seat headrest.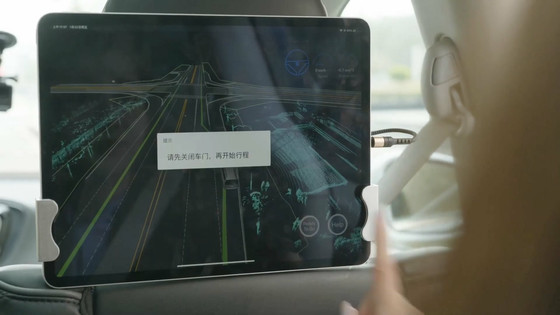 When you fasten your seat belt and operate the tablet, the rear seat door closes ...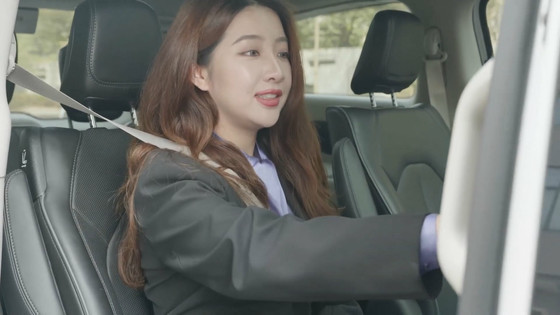 The gear automatically went from P (parking) to D (drive).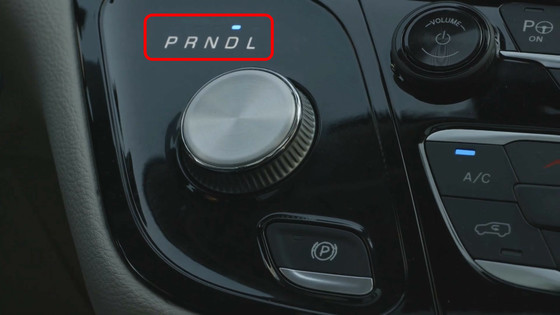 A car that starts slowly, quietly and slowly.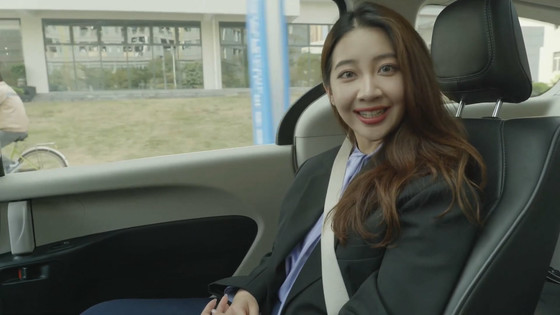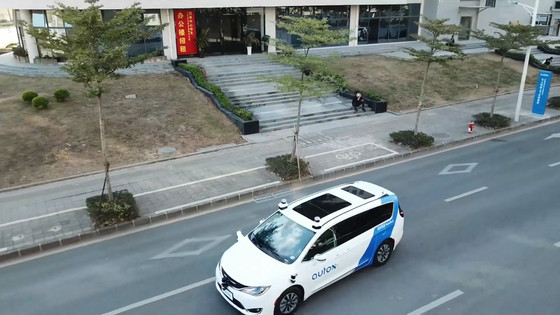 The inside of the car looks like this. No one is sitting in the passenger seat or driver's seat, and only female reporters are in the car.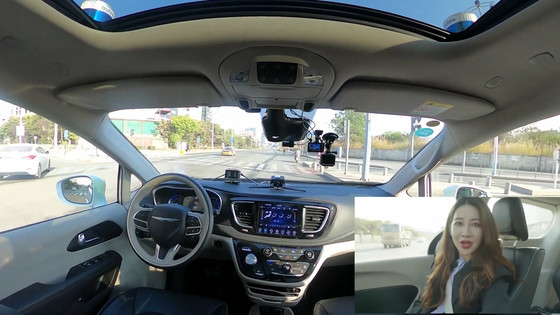 There is a sunroof on the ceiling so that you can see the sky.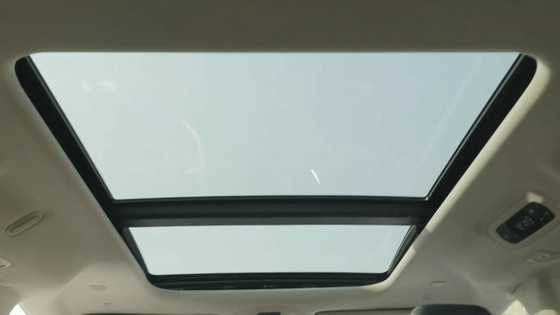 Air conditioning can also be adjusted from the back seat.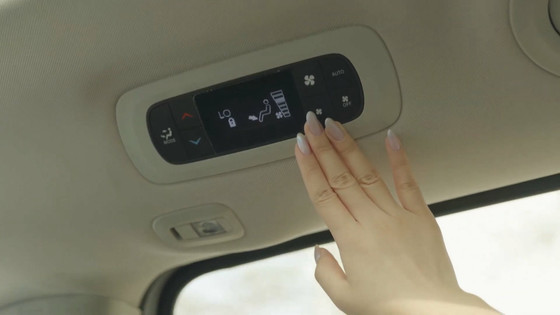 The driving situation and the information captured by the camera sensor are displayed one by one on the tablet attached to the headrest in the passenger seat.



When I was running as it was, I was blocked by parking on the street in front of me.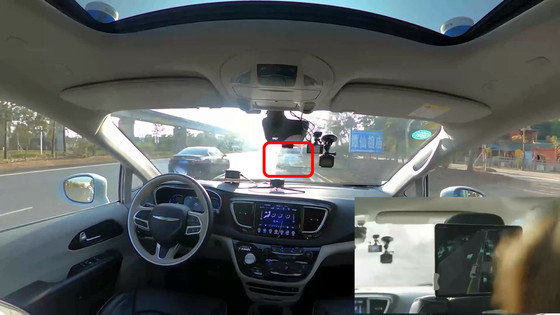 If you stop and confirm that the car in the left lane has passed, change lanes and proceed.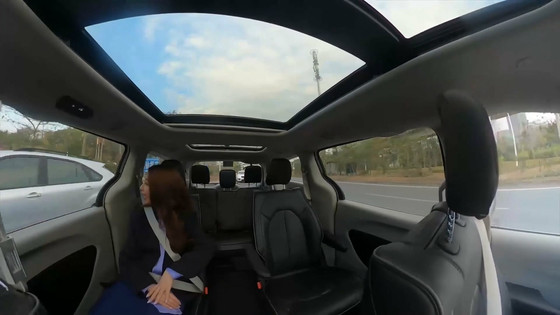 Even when turning left at an intersection, stop temporarily to check if there are any cars running around.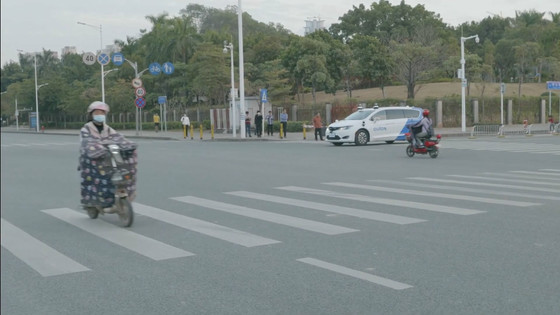 When you see the moped turning right when you are about to turn left, slow down.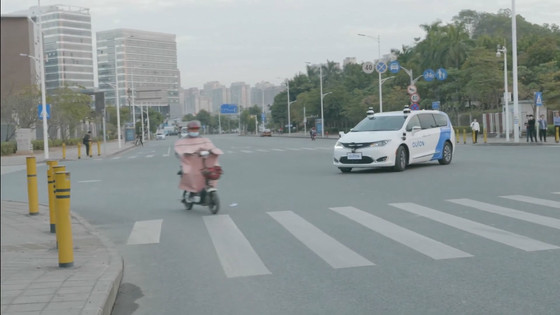 When I stopped near my destination, the gear went into P and the hazard lights turned on automatically.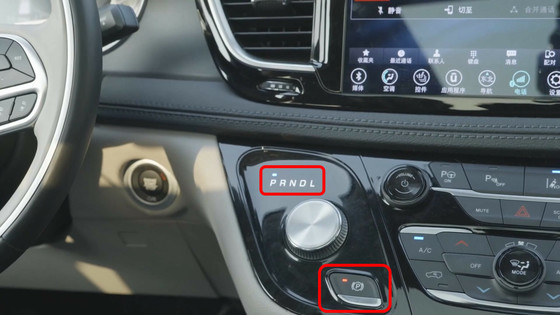 Unload your luggage from the trunk ...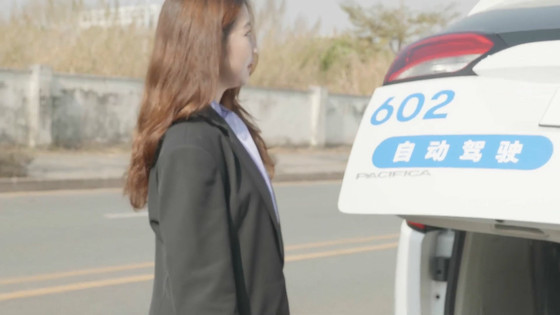 I was able to arrive at my destination safely.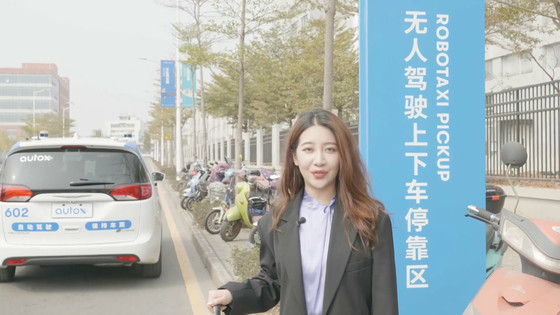 AutoX's fully autonomous vehicle taxi service has 25 robot taxis, and the service covers 65 square miles (about 170 square kilometers) in Pingshan District , Shenzhen City. Until now, a completely unmanned vehicle dispatch service has been provided experimentally, but AutoX's robot taxi service can be used by citizens of Shenzhen City with a simple registration. It is said that this AutoX is the first to be offered as a commercial service available to the general public.

Of course, there is a charge for using AutoX's robot taxi service, but the price and points that can be obtained by using it are unknown. In addition, AutoX seems to provide a robot taxi service on a trial basis not only in Shenzhen city but also in Shanghai, but it is said that Shanghai city has a human driver for safety.