Mayonnaise wraps up the difference between sauce and sauce 'Ikuhei Akihiro's night shop's baked soba large selling burned garlic, soba sauce taste' I tried it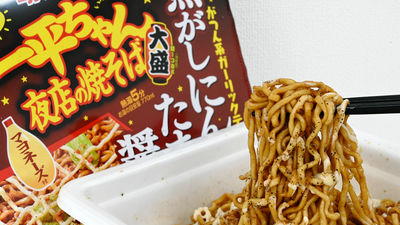 " Sauteeing garlic, Soy sauce taste " has been added to the series of instant fried noodles "Meisei Ippei-chan Night Shop Yakisoba" series from November 19, 2018 (Monday, 2018). I tried a new Ippei-chan singing this " gut-type garlic taste ".

"Akebama Ippei-chan's night shop's baked soba large soup burned garlic tasty soy sauce taste" (released November 19)
https://www.myojofoods.co.jp/news/7399.html

The color of the package is based on a brownish "burning" style.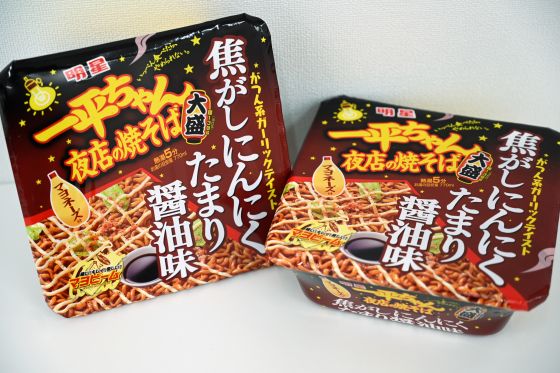 The raw material column looks like this. Because it is a salty soy sauce taste, it does not mean that the special things have been changed by feeling like 'This is instant fried soba' except that the contents of the sauce is 'soy sauce'.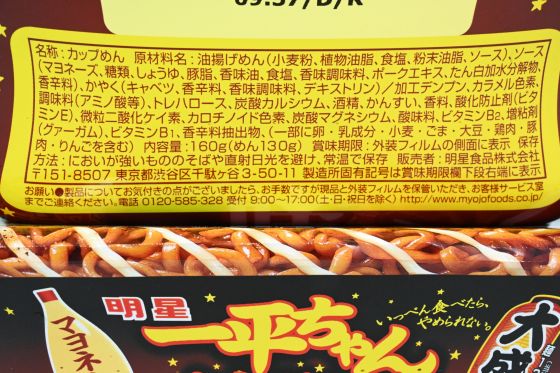 One meal 160 g and 703 kcal.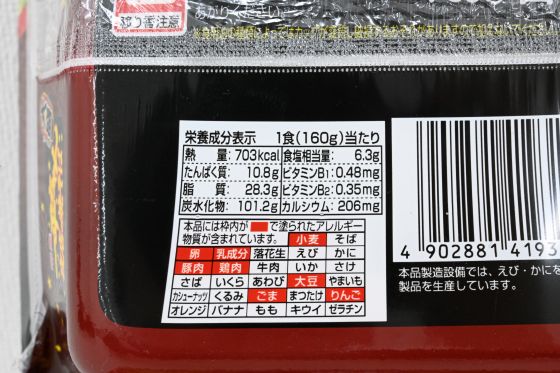 "Liquid sauce" "sprinkle" "mayonnaise" is enclosed. In either case, there is no need to heat on the lid after pouring in hot water.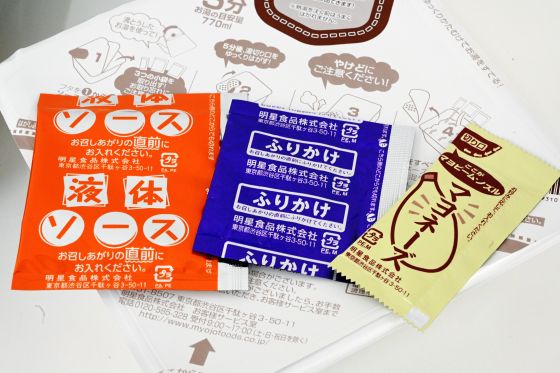 Estimated amount of hot water required is 770 ml. Wait 5 minutes after pouring.



When you have finished cutting with yu, first apply a liquid sauce. It was not completely liquid, so it seemed to be lightly warmed up on the lid. At this point, the fragrance of garlic and soy sauce will fluff around.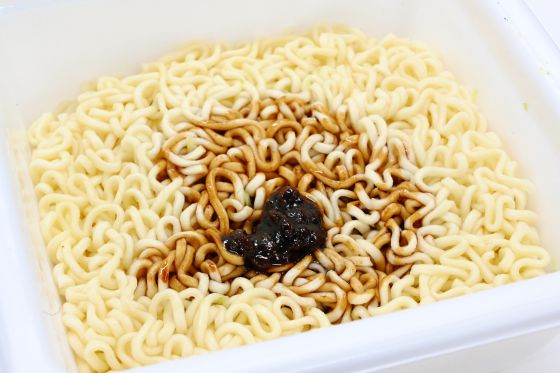 After applying sauce, mix thoroughly and sprinkle with mayonnaise to complete.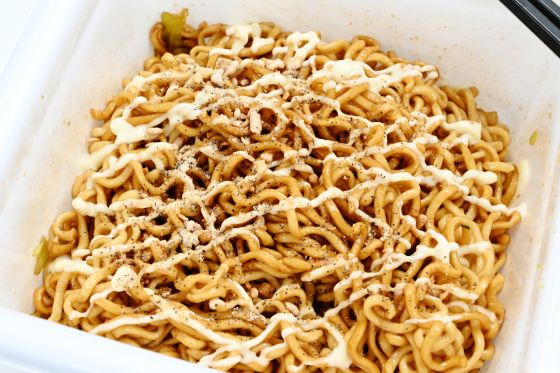 Garlic fragments are sprinkling in the sprinkle.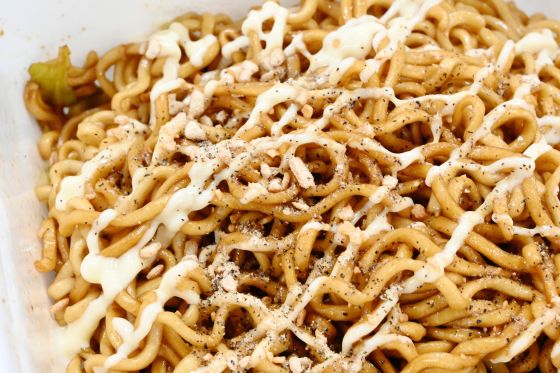 Speaking of "Meisei Ippei-chan" series, it is characteristic that you are using mustard mayonnaise, and at the moment you eat it, the tone and spicyness goes through your nose, but in this "burnt garlic garlic, soy sauce taste" Using mayonnaise. Therefore, the mayonnaise full of soy sauce flavor, the taste is mellow, while the impression that volume noodles will fall into the stomach. People who do not like "Ippei-chan" are mayonnaise, but this can be edible without problems.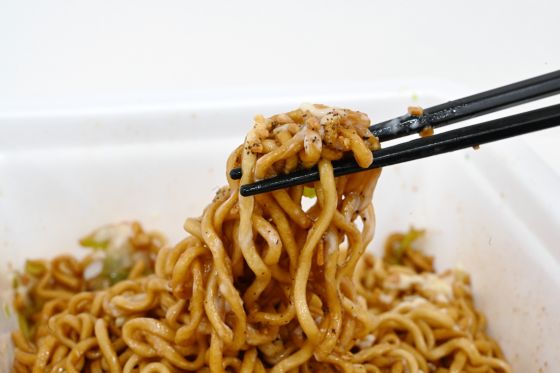 "Akeboshi Ippei chan night shop burned burnt garlic, garlic and soy sauce taste" is 205 yen per tax.