I tried to eat 'Ippei-Chan's evening shop's fried noodle dish tangy taste' of delicious sweet eel with a summer-like appearance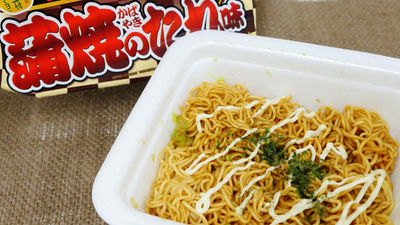 From the "Ippei chan night shop yakisoba series" that you can enjoy the summer festival's street-style fried noodle's taste, "Akihisa Ippei chan burned with fried noodles in a night shop"Has appeared on July 6, 2015 (Monday). Because it was baked soba that expressed the scent and taste of the grilled barbecue, it was not dandruff taste, so I was concerned with the naming of "grilled fish sauce taste", so I tried it at once.

Akeboshi Ippei -chan at a night shop Yakisoba kamaki sauce taste: Meisei Foods
https://www.myojofoods.co.jp/products/product_detail.html?id=4902881424868

The package of "Aka Ippei-chan's evening shop's fried noodle shrimp taste" package is based on red · yellow · black.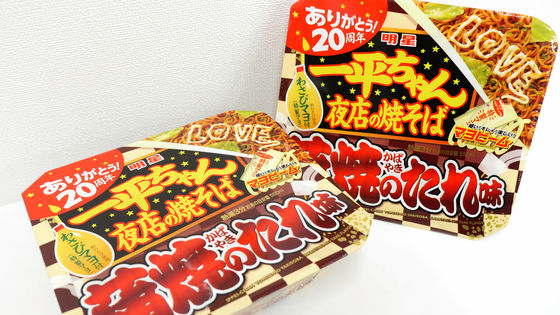 "Mayo beam" with canonnaise can be put out thinly and beautifully.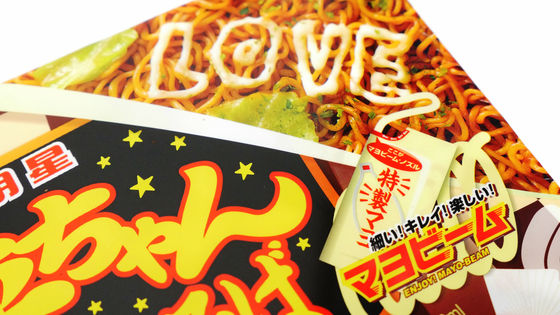 Raw materials, fried noodles, sauce, quickly, seasoning and so on. The eel contains an eel extract.




Calories are 533 kcal per 117 g of meal.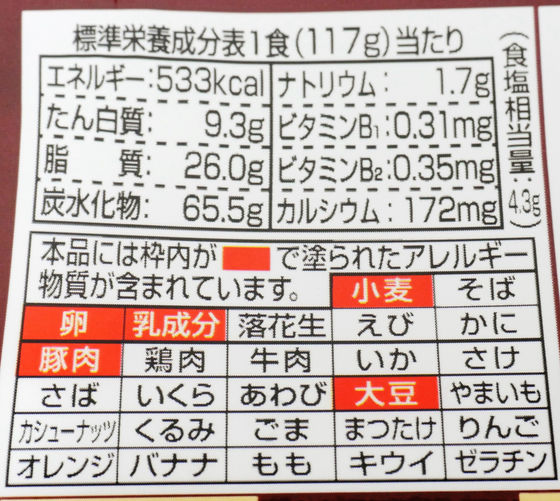 When peeling the vinyl packaging, the way of making was written in the lid of the main body.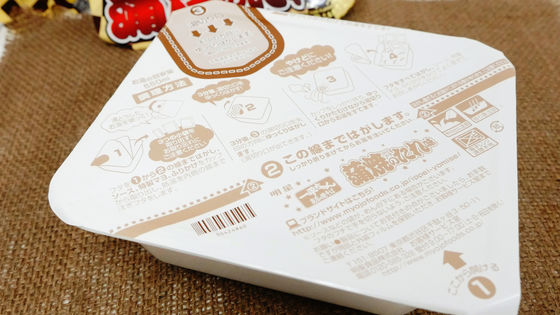 Peel off the lid by half, take out the sauce, mayo, sprinkle sachet.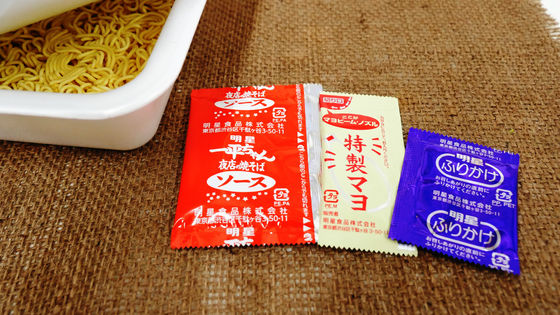 Pour hot water to the inner line ......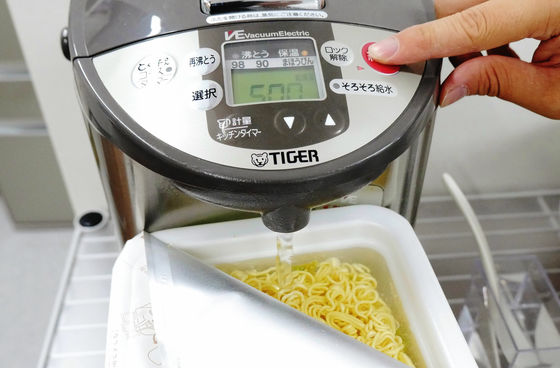 Close the lid and wait 3 minutes.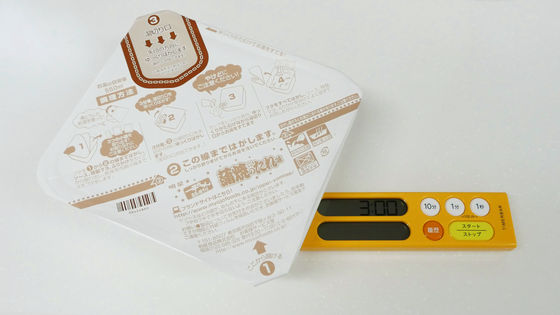 After 3 minutes peel off the lid of the hot water cut ... ...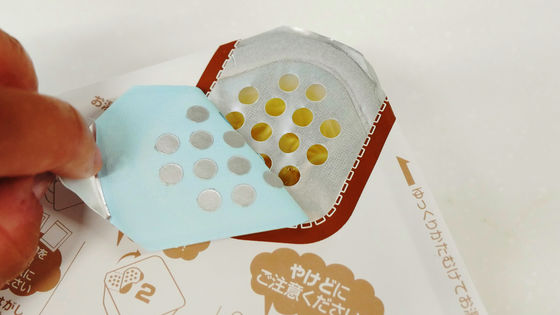 Discard the hot water.



When removing all the lid it is like this. It is simply simple with cabbage only.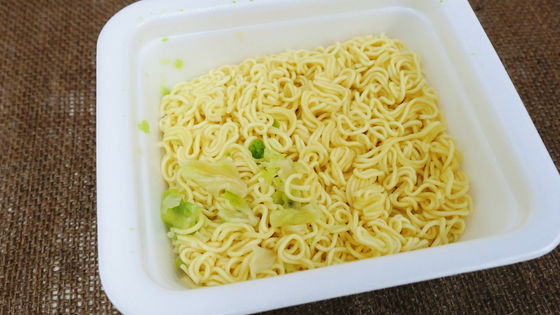 Next, I will apply a sauce sauce of Grilled Barbecue. The sauce is low in viscosity and it is salaried, and the sweet smell of grilled barbecue drifts slightly.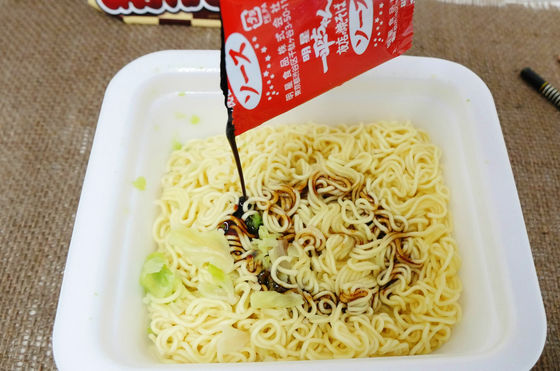 After mixing sauce, mix well with chopsticks.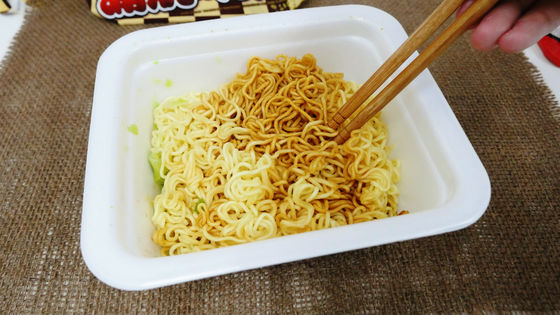 Then drop the Mayo beam.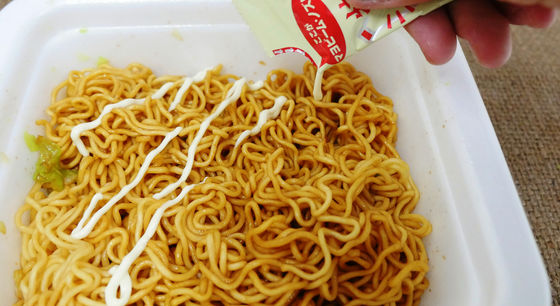 Finally sprinkle it at the end. In addition to the familiar blue paste with fried noodles, sprinkle, there was a sansho that was compatible with the eel of the eel.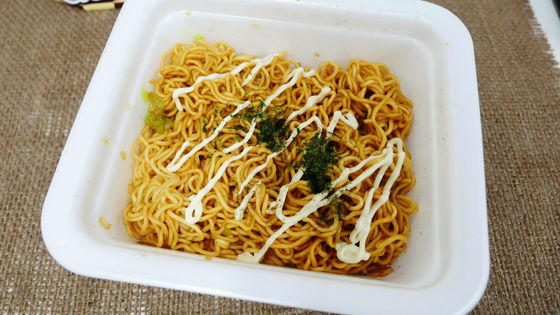 First of all, when you try to eat the part only cooked with sauce, the sweet sauce is often entangled with noodles, and the impression that you are eating only the bowl of rice. It is more rusty than normal cup fried noodles, making it easy to eat slurry even in hot summer. However, there is no fragrance like when baking an eel with charcoal fire, it is a feeling that it is "taste of kamaki" taste to the last.



If you eat with mayonnaise and sprinkle, you can enjoy the change of taste by adding the spicy spicy of Sanshoow and the mellow flavor of mayonnaise, but it seemed that the flavor of the kamiyaki was weakened somewhat. People who say "I want to enjoy only the taste of sauce" sauce seems to be good if you only eat it with mayonnaise and without sprinkling on only sauce.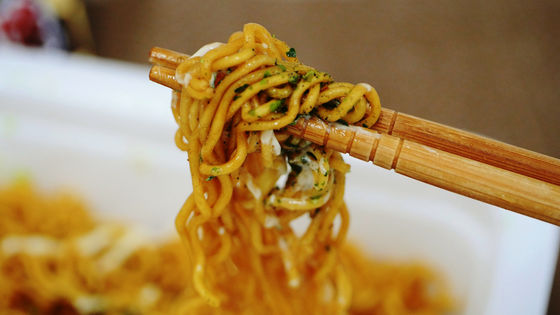 "Ajirisu Ippei chan night shop's fried noodle shrimp taste" has regular sizes and large sizes, regular size is 180 yen tax excluding tax and is on sale from July 6 (Monday). The size of the Omori size is 205 yen by tax, it is sold from July 13 (Monday).