Gast sells a hamburger soup set at 390 yen, it is cheaper beyond Saizeriya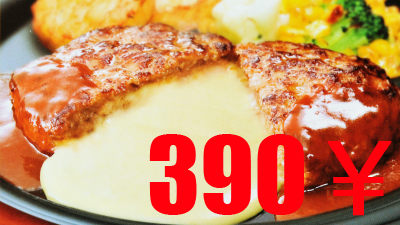 Family restaurant chain "Gast" will start "Thanks! Fair" which will greatly reduce the soup set of the popular menu "Cheese IN Hamburg" to 390 yen (tax included). originallySelling 805 yen set for less than half price of 390 yenThe surprising campaign to do is to make it the first round from October 20 (Thursday) to November 2, and thereafter it is preparing up to the fourth bullet.

GUST | SUKARAUKU CO., LTD. | SKIRAR group

Gusto is one of the family restaurant brands that have a group that has a group called Sukura. We are developing a versatile menu at affordable price.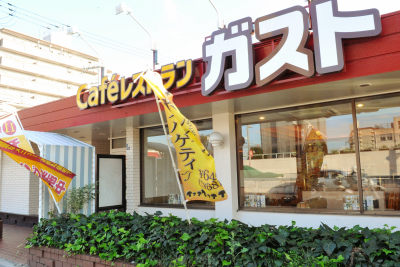 This is the menu of "Thanks! Fair" which will be on sale from Thursday, October 20th.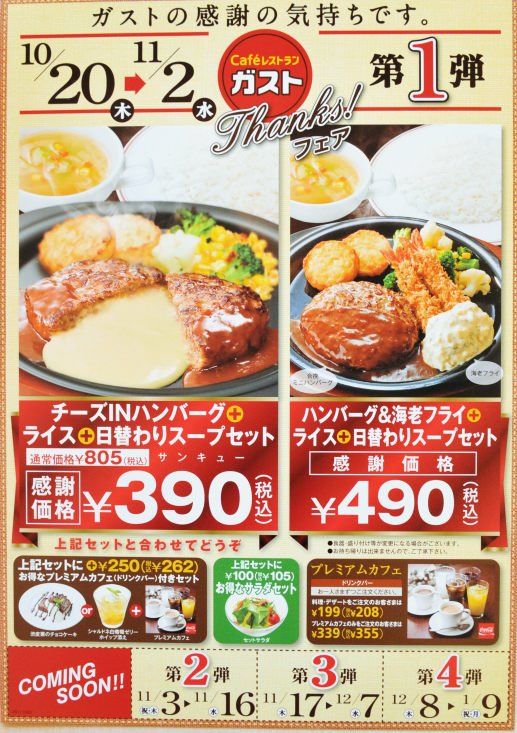 "Cheese IN Hamburg" which is the subject of the fair this time.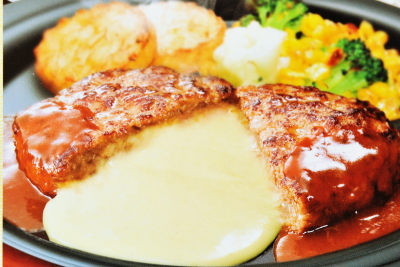 A set with rice and daily soup attached to this is 390 yen at a regular price of 805 yen. This is a cheap surprise far surpassing 779 yen which added 280 yen of rice and soup soup set to Italian hamburg 499 yen of family restaurant chain "Saizeria". (All prices include tax)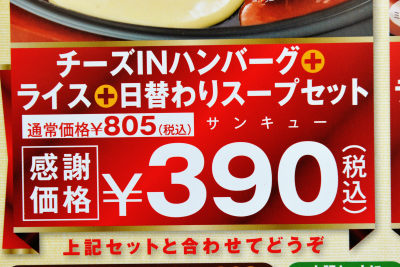 Normally "Cheese IN Hamburg" in the menu. The price in a single item is 523 yen. The normal price of 805 yen will be the addition of soup set 282 yen to this.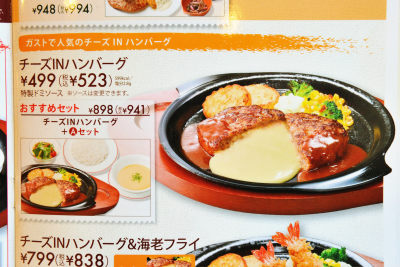 In addition, this time the set of "hamburger & amp; fried shrimp + rice + daily soup" will also be sold at 490 yen at the price of 1120 yen.



The first volume of "Thanks! Fair" will be from October 20th to November 2nd, afterward, the second bulletin from November 3 to November 16th, the third from November 17th to December 7th, the fourth bullet It will continue from December 8th to January 9th.




By the way "Cheese IN Hamburg" and "Hamburger & amp; Fried Shrimp" can only be eaten at the Grand Menu after 10 o'clock in the morning. Attention is necessary because you can not order the time zone of the morning menu from 6 am.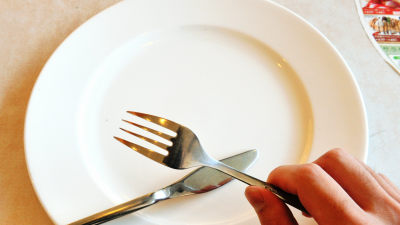 Although the fair starts from Thursday, 20th (Thursday), we will add a taste review as soon as the Grand Menu is started, to see what the taste was "Cheese IN Hamburg" and "Hamburger & amp; Shrimp Fly" So please also expect us.



This is a set of "Cheese IN Hamburg + Rice + Daily Soup". The hamburger plate has calorie content of 599 kcal and rice is 330 kcal.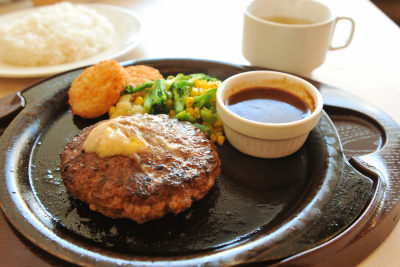 Hamburg gets a demiglace sauce.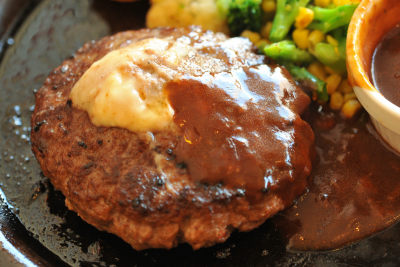 When you insert the knife, cheese melted in the leaves will come out with the meat juice.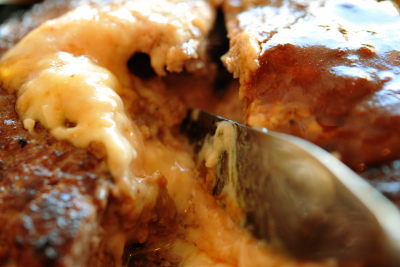 The hamburger steaks the meat's texture and has a response to eating. The size of the hamburger steak is about 200 g.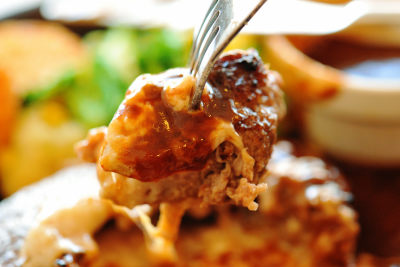 Rice is also 200 g.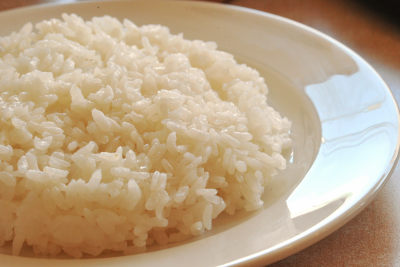 Hash potatoes are put together.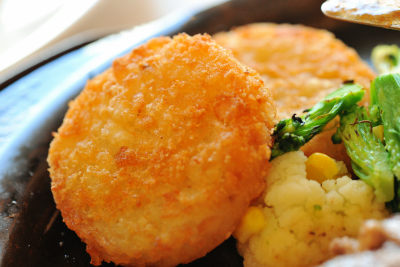 Corn and broccoli, grilled cauliflower.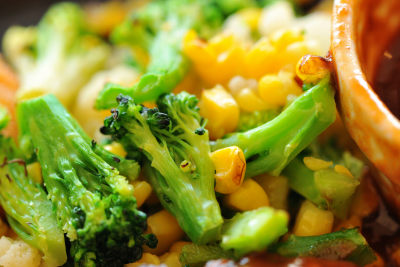 Today 's soup was consommé soup with cabbage and carrot.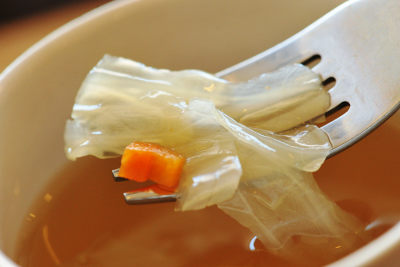 Here is "Hamburger & amp; Shrimp fried" which becomes 490 yen at "Thanks! Fair". Calories amount is 817 kcal.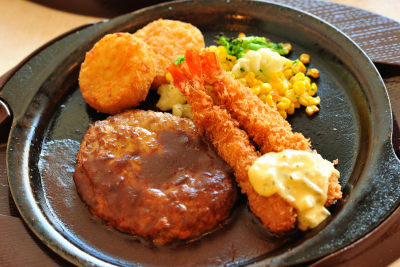 Taurine sauce is on the shrimp fly.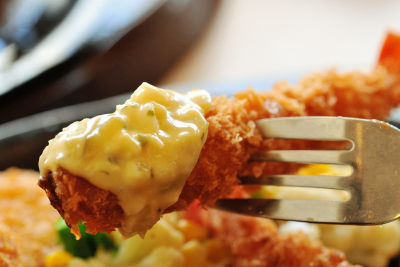 My clothes are thin and my body is clogged neatly.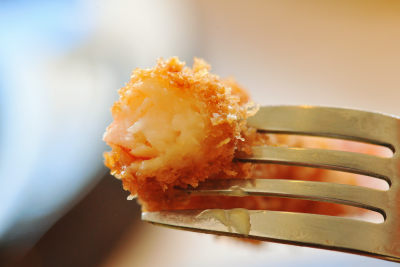 This is normal hamburger instead of cheese IN. Domiglass sauce is put on from the beginning.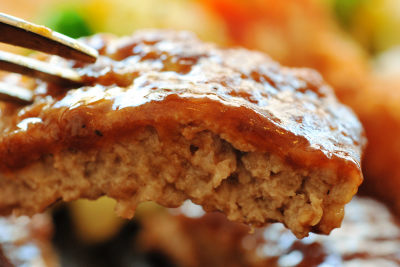 Both menus are plentiful in volume, and it is a bit unbelievable that this will be 390 yen. "Thanks! Fair" where cheese IN hamburg gets set to 390 yen is from October 20 (Thursday) until November 2 (Wednesday). From now on I will be wondering what the contents of the second and third bullets will be.