Saber and Archer color the voucher "Fate / Zero" Tokushima City bus tickets Photograph review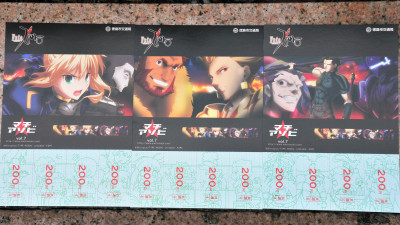 It is opening from 23rd September"Machi ★ Asobi vol.7"This is the biggest mountain climate, and climax as well. From the early morning of the 8th on the first day of such consecutive holidays,"Fate / Zero" wrapping busThe Tokushima city bus which is running is carrying a ticket for the number of times that I treated the illustration of "Fate / Zero" on the face.

The transportation park on the bank of Shinmachi River was set as an early morning selling place. The signboard is a handwritten lettering with a flavor.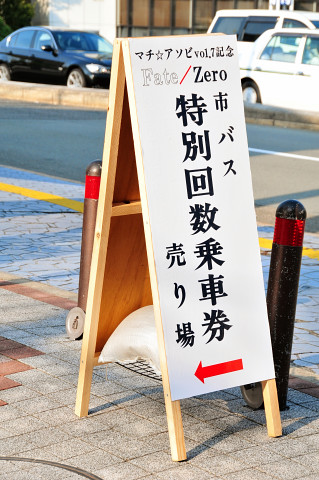 This person comes out at 8 o'clock in the morning of launch.



Those who form a queue are young men and women, but some elderly people also saw it, it can be seen that there were many people who can buy not only as goods of "Fate / Zero" but also as a commemorative ticket.



The design of the voucher is announced even in the middle of the row.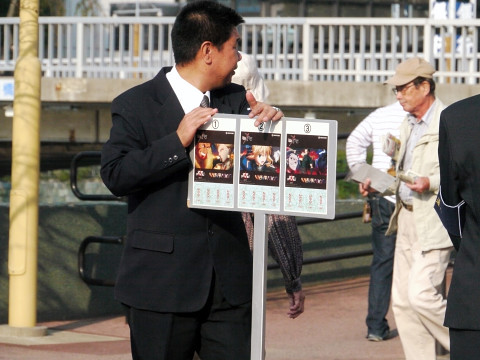 The last placard was also prepared.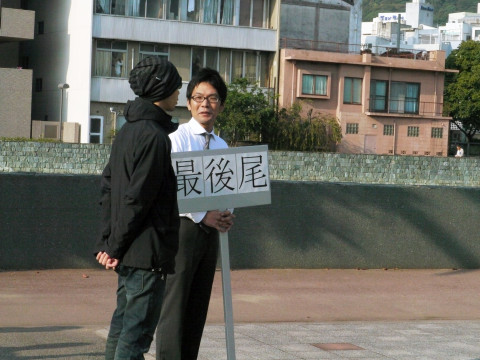 The first rider buys a ticket. Between the queue and the sales desk was widely taken, one person passed through and purchased a ticket so that confusion was not seen at all.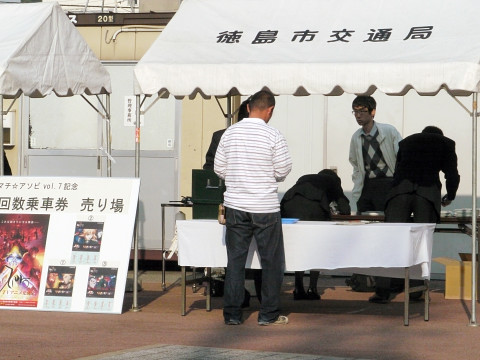 I succeeded in getting all kinds in line. There are 3 kinds of patterns in all.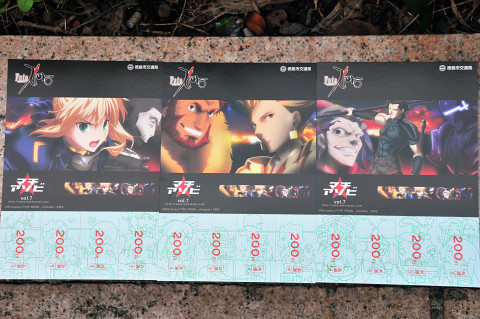 Saber & Assassin.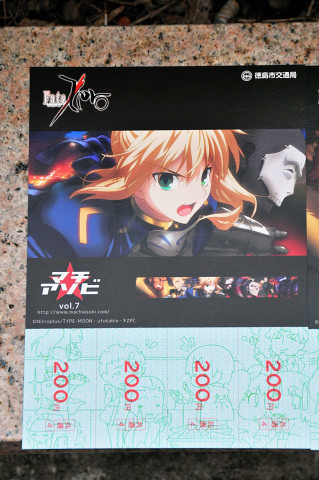 Rider & Archer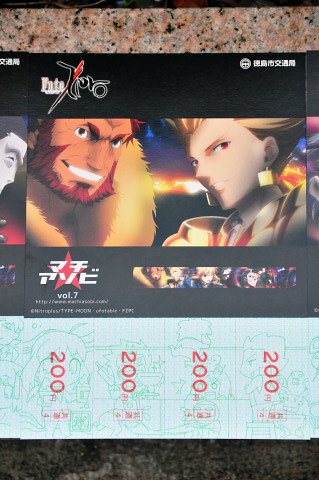 From the left, Caster, Lancer, Berserker.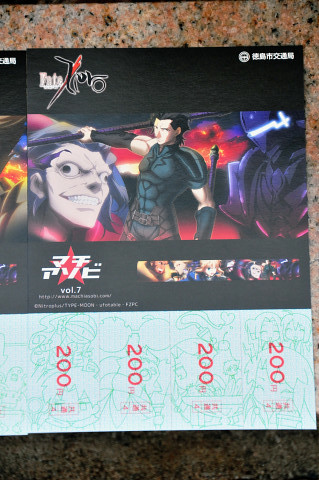 Each 200 yen ticket is spelled 4 sheets, one sheet is 800 yen. The Tokushima City bus, the Komatsushima City bus, and the Tokushima bus are commonly available. Although deformation characters are drawn also in the part of the ticket, please note that you can not have them returned after use.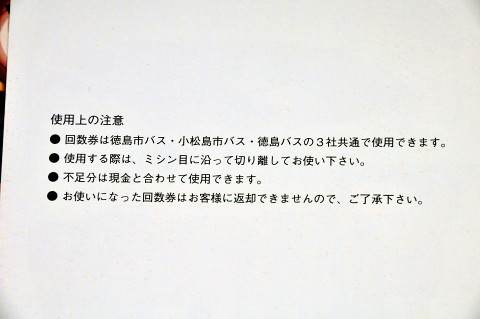 At the side of the sales office,"Fate / Zero" wrapping busIt was stopped. Currently this wrapping bus is running normally and running around the city, so it is a valuable opportunity to see thoroughly.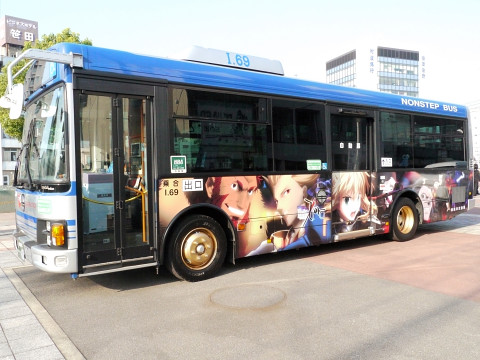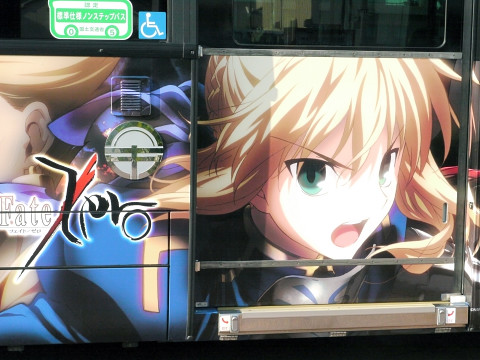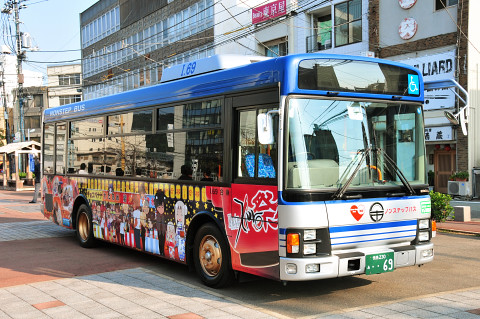 An unexpected rise in popularity is also drawn perfectly. By the way, the second episode of "Fate / Zero" today is broadcasting at the midnight late at TOKYO MX and others, but since Tokushima Prefecture, which is the stage of "Machi ★ Asobi", is a broadcasting area of ​​everyday broadcasting, It will be from a minute.