Illustrated commemorative admission tickets of 'Black Rock Shooter', 'Tales of Xilliaia', 'Carnival / Phantasm'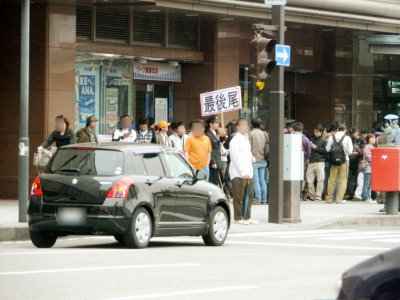 Anime-related event to be held in the center of Tokushima cityMachi ★ Asobi vol.6". At JR Tokushima station, we released three kinds of limited entry tickets with "Black Rock Shooter", "Tales of Exilia" and "Carnival / Fantasm" images, respectively, and a tremendous matrix was completed.

Details of the matrix from the night before the sale to just before sale are from the following. Arrived at Tokushima station in the late night.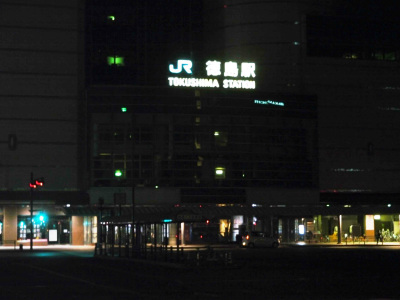 One person is waiting at this stage.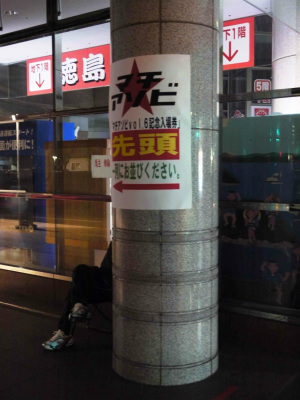 I came back to Tokushima station at 5 am. Last night a person was taking a nap on the shadow of a pillar, but nobody now.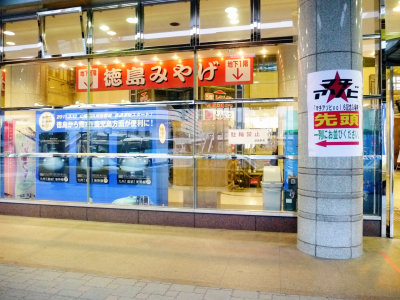 An announcement is about the sale of the commemorative admission ticket.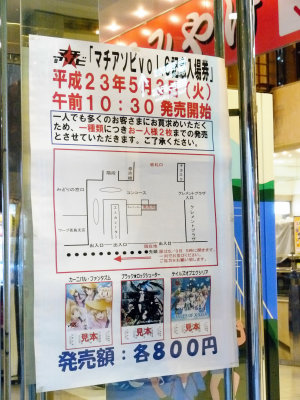 It was from 5 o'clock that the door of the station building opened, so it seems that people queuing from early morning are waiting in the station.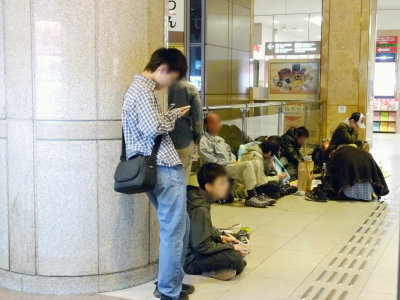 At 6 o'clock, the row began to grow around the pillar.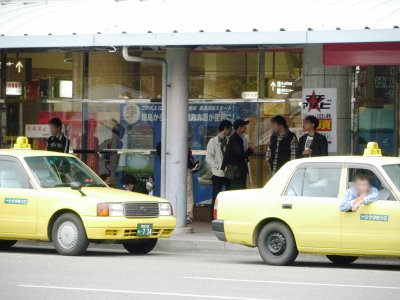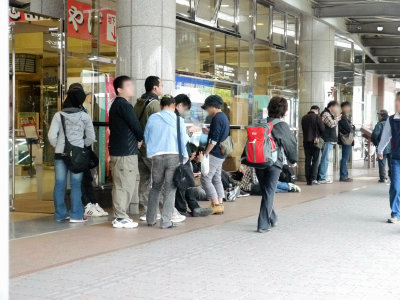 At 8 o'clock, we are finally in the long line.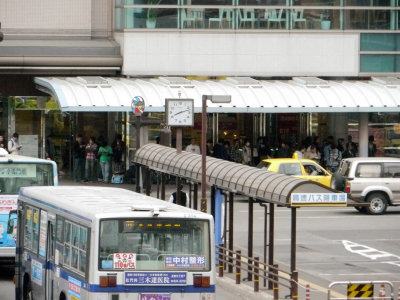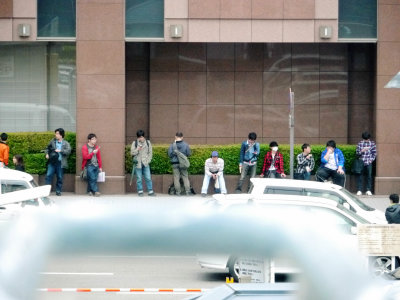 By the time it was 9 o'clock one hour before the start of sales, the row was growing further.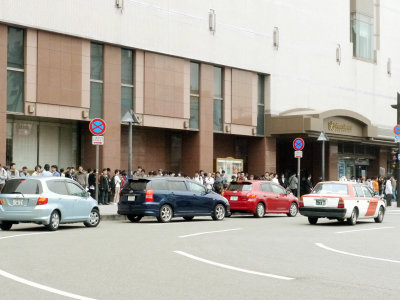 There seems to be a row behind the last placard, but this is because the line is folded back halfway to relieve congestion, and it is said that the card is right at the end and it is no doubt.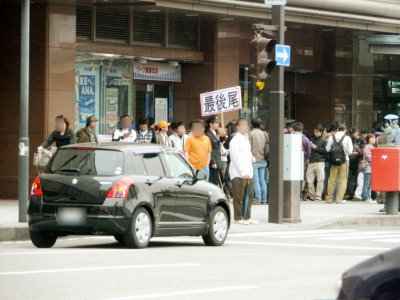 At 10 a.m., guests who did tape cut at the commemorative ceremony of commemorative ticket sale came.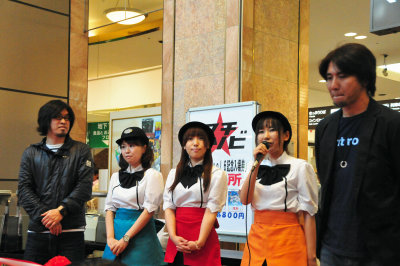 First of all, ufotable 's director Mitsuhiro Kondo greeted "Machi ★ Assobi".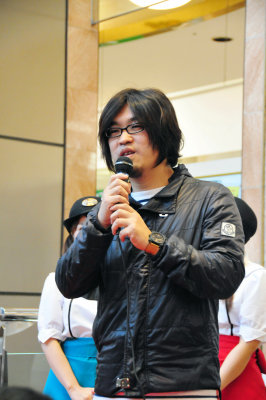 Next, I will comment on the holding of the Good Smile Company's representative director Takanori Azumi.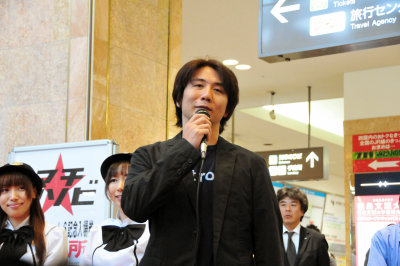 Guest voice actors will also comment one word at a time. Yoko Honda.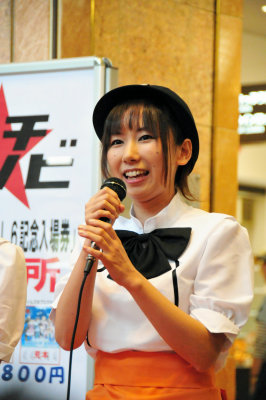 Ayumi Tsuji.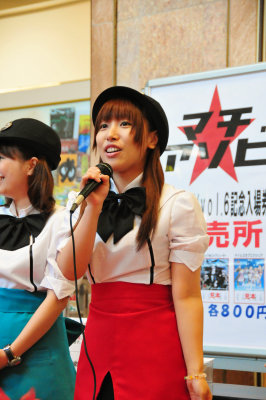 Eri Sendai.



Tape cutting was successfully carried out.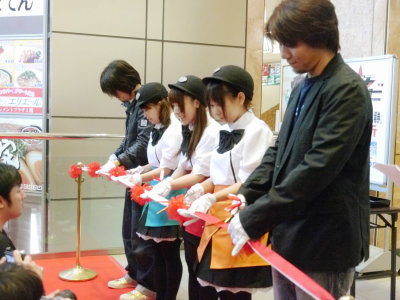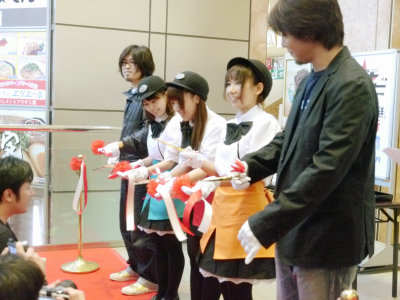 When the ceremony was over, the sale of tickets began. People who were at the top of the line saw the figure buying the ticket you wish for at the reception, after which the followers continued to purchase one after another.



The real design of the commemorative admission ticket is like this. First of all, "Black ★ Rock Shooter". IsHukeMr. Illustration, the back is a picture of each character of Nendoroid.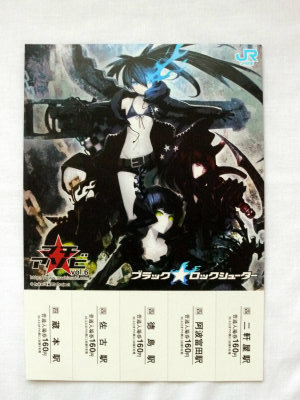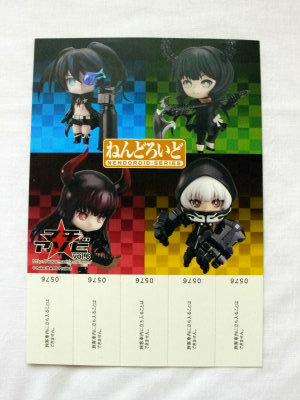 "Carnival · phantasm" is a heroine whose face is dressed in Awa Odori costume, the back side introduces the work.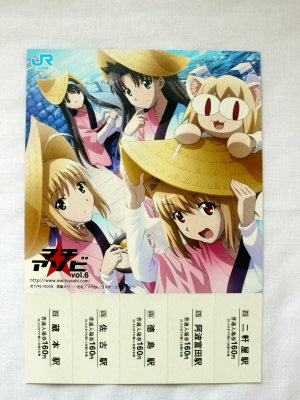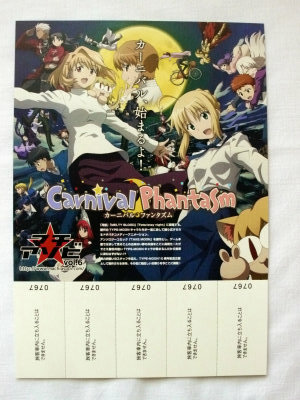 "Tales of Xillia" had an official illustration on the surface and a game introduction on the reverse side.