Tokushima station is filled with people Voice actors of five people Limited express "Uzushio" by the station manager One departure ceremony & memorial admission ticket release ceremony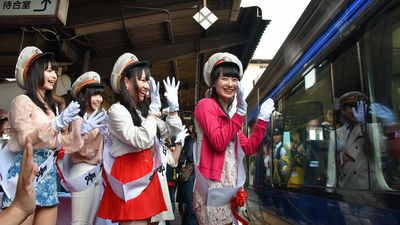 From May 3rd (Sunday) to May 5th (Tue) from May 3rd to 4th will be held in TokushimaMachi ★ Asobi vol.14"Is an event centered on animation and games, but some events that are a little out of the category are also carried out. One of them was a "one-day station manager" event held at JR Tokushima Station, this time five voice actors issued a start signal to the express "Uzushio".

Tokushima station One day station station decision - Machi ★ Assoby
http://www.machiasobi.com/events/ekicho.html

JR Tokushima Station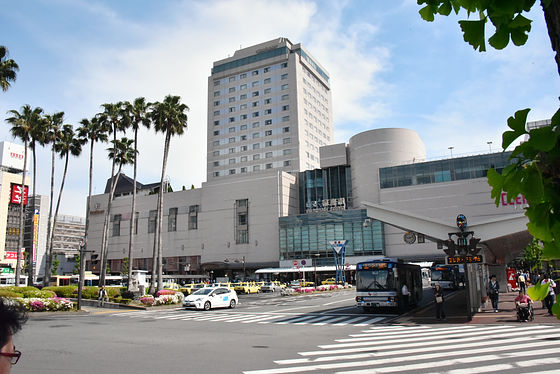 A new building is currently being built in the east side of the station.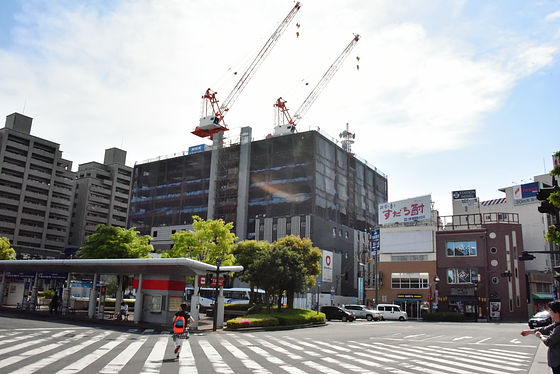 In front of the station, there is a matrix that you can understand even from a distance. This is a standby queue of commemorative admission ticket purchase that stretches to the left as opposed to it, waiting queue for distributing event staircase tickets on the right side one day.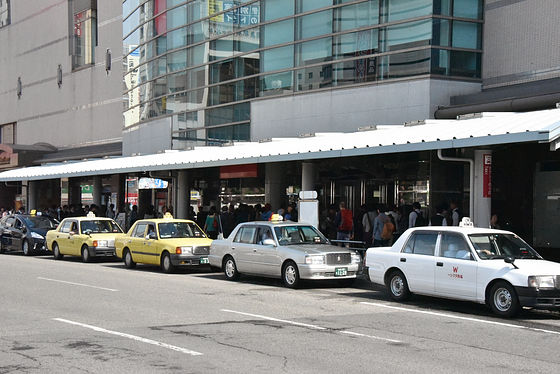 The preparation of the red carpet was advanced in the station premises.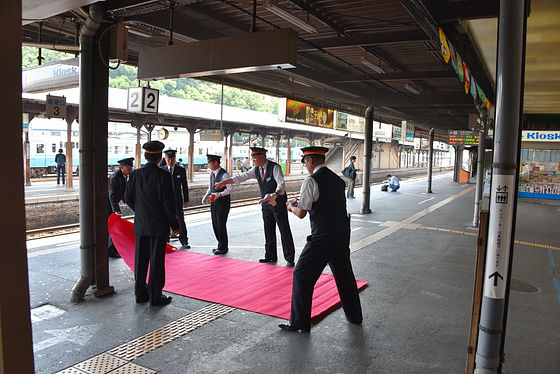 Speaking of JR Shikoku is an Anpanman train. Someday, will "born Asobi train" also born?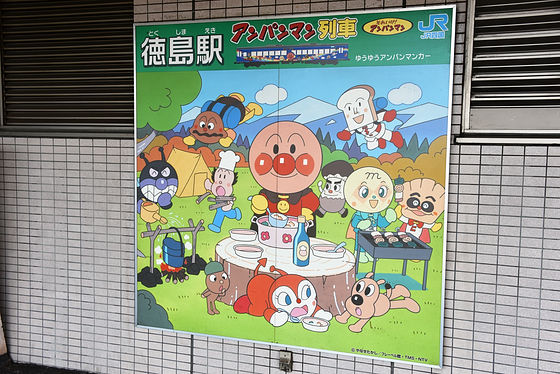 Uzushio 3 arrived about 6 minutes behind schedule. Opposite to that there is a stop for Mugi No. 1 from Muro at 9:51.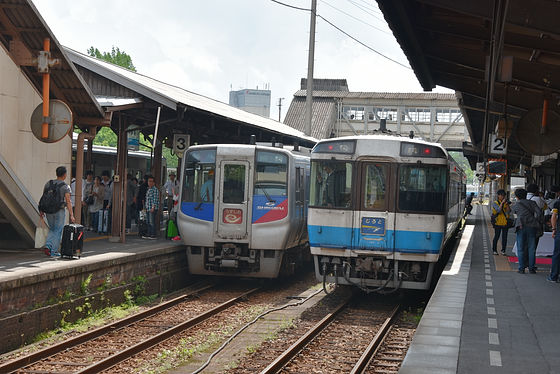 At 9:47, the Limited Express Kenzan 4 from Awa Ikeda arrived on line 1. Limited express gathered, the station became lively a little.



On line 2, I was ready for the station departure ceremony one day.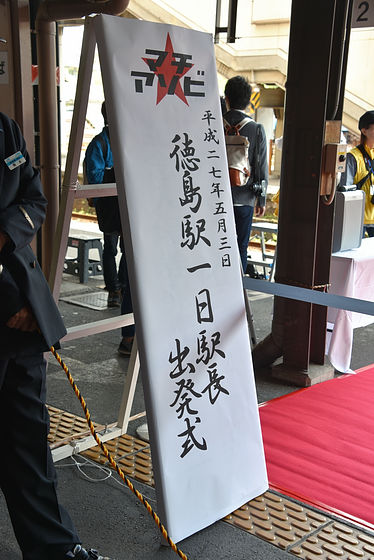 The one who will be in charge of the station manager this day is from the "Wake Up, Girls!" Masamu Shimada, Masayuki Yoshioka, Ms. Nishi Kikuma, Kaya Okuno, Mao role from "Oenro" · Nanami Yamashita , Chiu, Mr. Eguji Ehara, Megumi role, Mari Kaya Takano. First of all, five people will announce the announcement.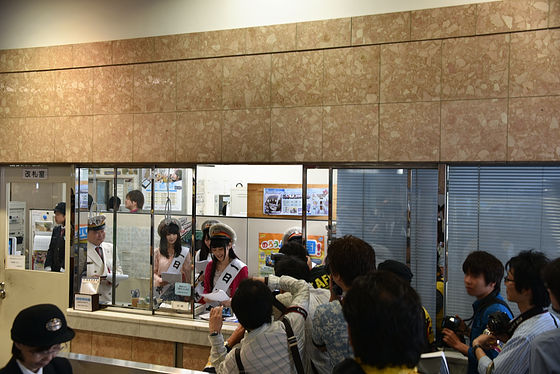 Since the ticket booth can also be seen well from the station outside the ticket gate, people who packed were turning their smartphones and cameras at once.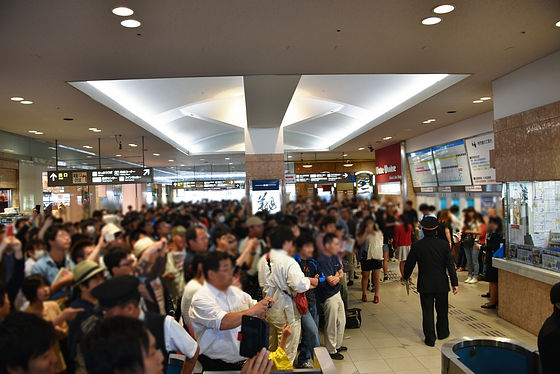 And after the announcement to the home.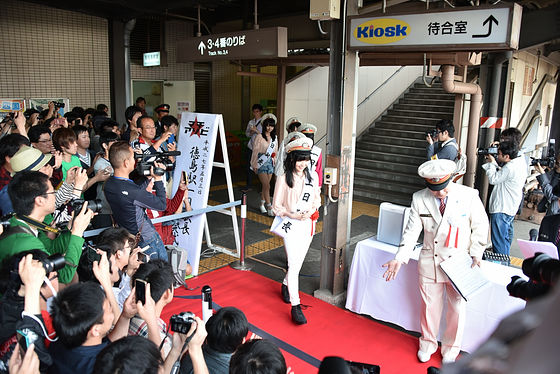 If you are greeting each ... ...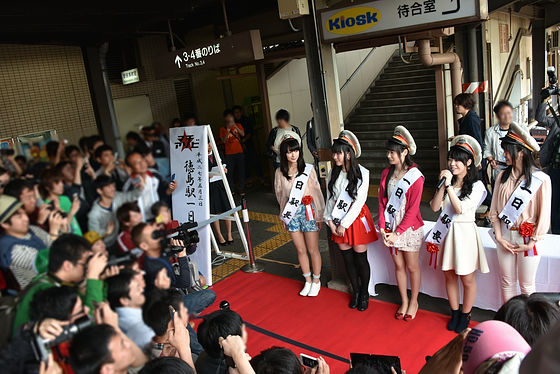 Uzushio 5 arrives home. This vehicle will be folded back as it is, and it will be the Uzushio No. 10 which is the object of the station departure ceremony one day.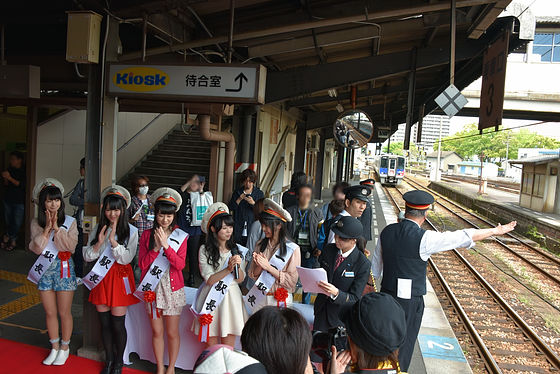 Pause in front of express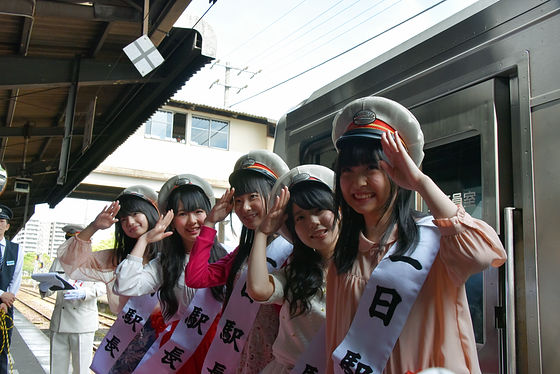 As the station manager, wear white gloves ... ...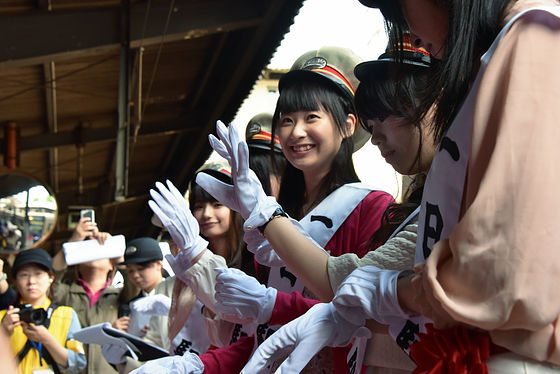 It is a sending off.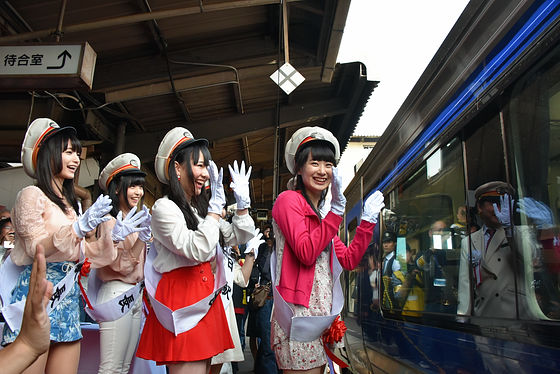 Uzushio No. 10 was watched by five people and ran toward Takamatsu.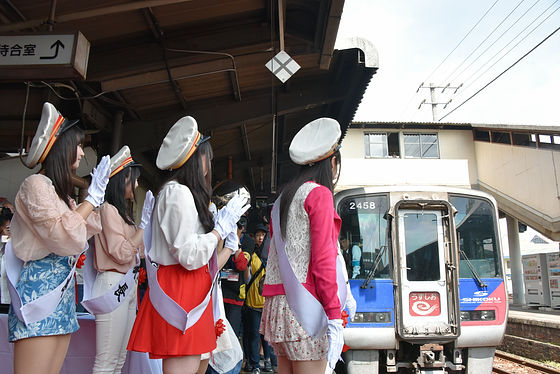 Safely, five people who fulfilled the role of the station manager.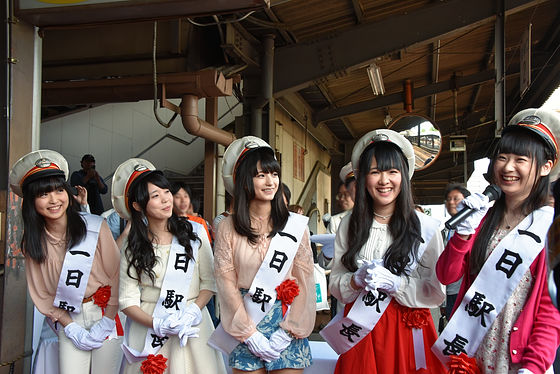 However, this time we are waiting for tape cuts commencing sale of commemorative admission tickets inside the station. It is a customer who already waits for tape cut.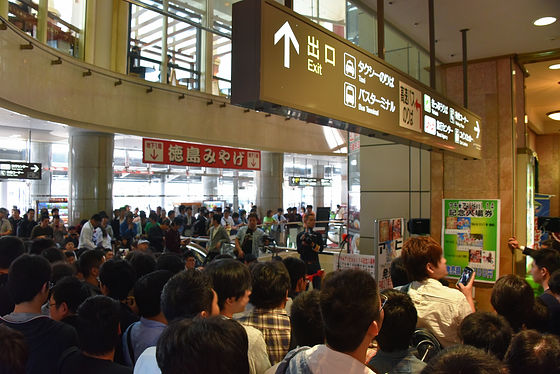 Here, Mr. Kondo who is a comprehensive producer of gore ★ Assobi (left end), Ms. Riko Nakamura (second from left) also participated as voice actor Tokushima Anime Ambassador.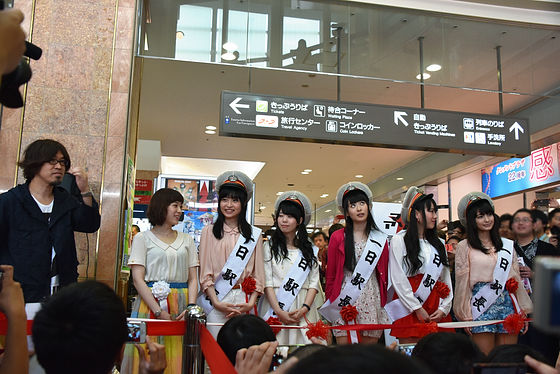 Mr. Nakamura is a voice actor who is active in "Idol Master" Amemi Haruka role etc, but this time it seems that this time it came to Tokushima only as a Tokushima animation Ambassador to attend this event.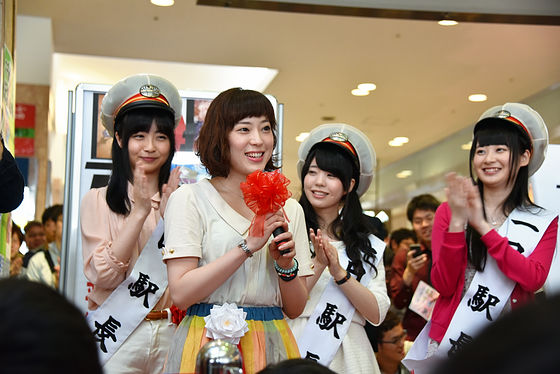 Seven people cut the tape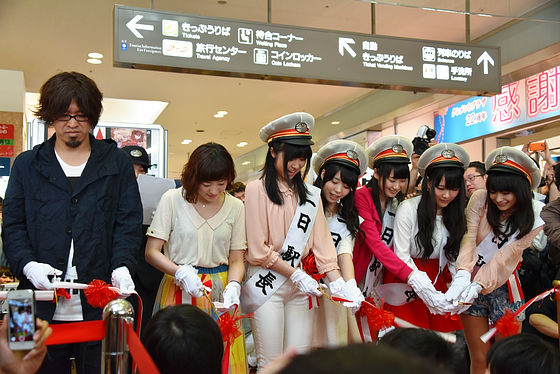 Commemorative photo taken with the commemorating admission ticket purchased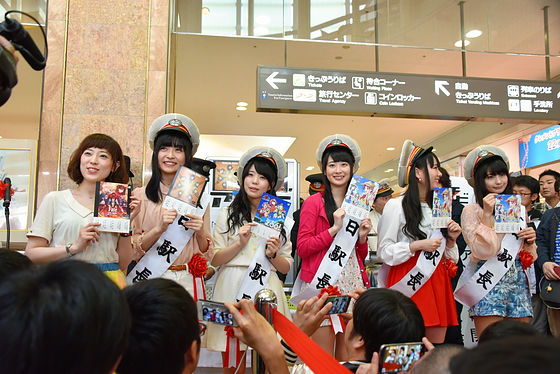 After that, general sales also started. A queue continuing to the outside of the station was made.