The play screen of "Solitaire" to revive on Windows 10 looks something like this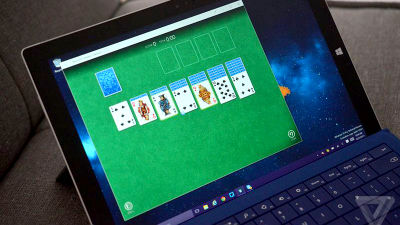 Game pre-installed in past Windows "Solitaire"In Windows 8, it was specification to play free download from the Windows store. But,Prospective Windows 10 released in JulyIt is said that the game can be started from the start screen again.

Windows 10: Microsoft overhauls solitaire and it's fantastic
http://www.neowin.net/news/windows-10-microsoft-overhauls-solitaire-and-its-fantastic

Windows 10 build "Windows 10 build 10056" leaked out in April 2015, photos and movies were released, but solitaire information was also discovered here. "Solitaire Collection" included in the build has the standard solitaire "Klondike", "Spider" "FreeCell" "Pyramid" basically the same as the previous game, but new challenges and themes It seems to be added sequentially.

Screenshots of the Solitaire Collection included in Build 10056 look like the following.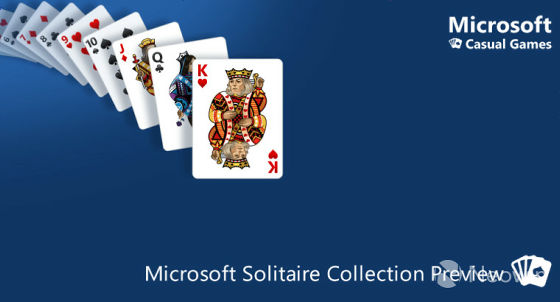 "Welcome to Build Microsoft Solitaire Collection Preview"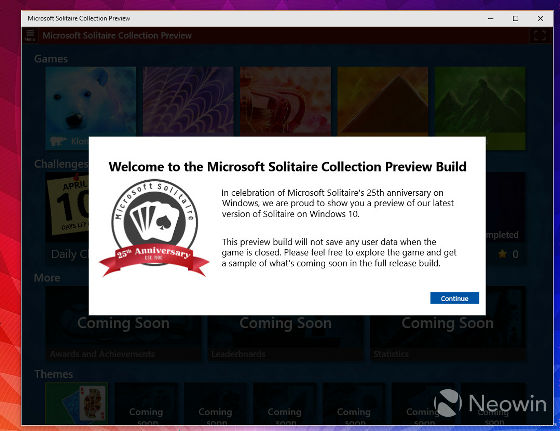 Game "Pyramid" to make the sum of the figures of two cards 13 and erase the pyramid's card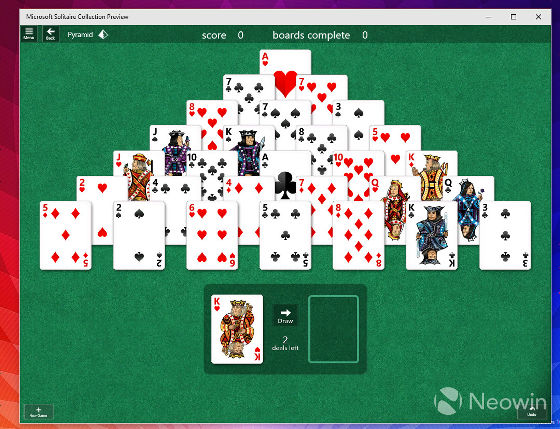 "TriPeaks" to make 3 mountains and play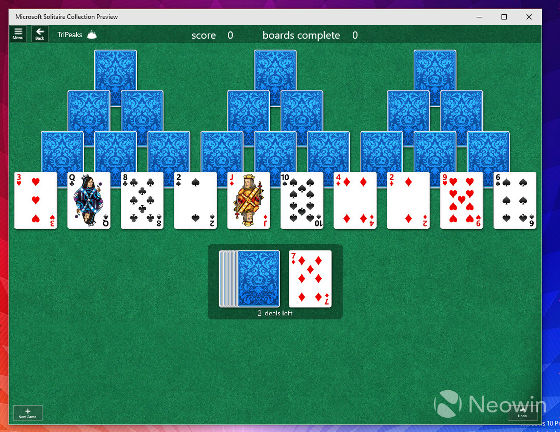 "Spider" which arranges the cards which become field baskets in 10 rows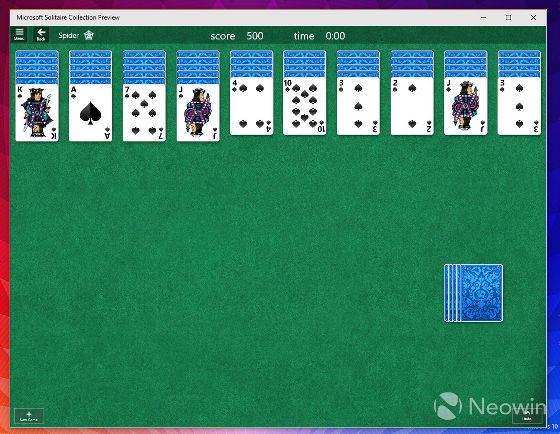 Standard "Klondike"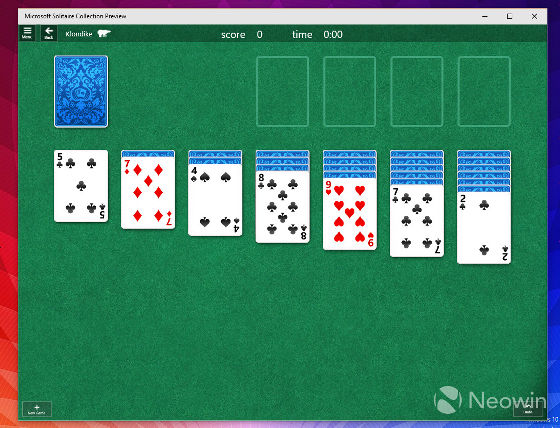 A menu appears on the left side of the screen, and it is possible to change the type of game.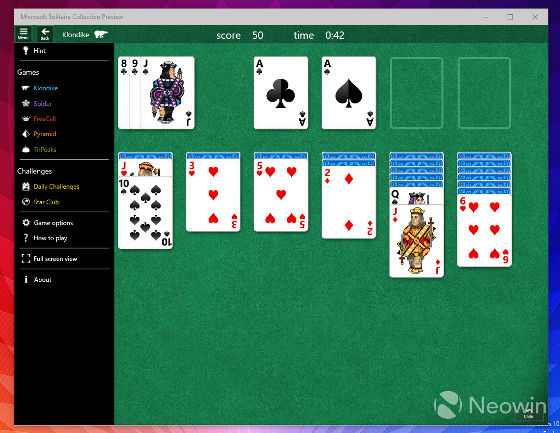 On the screen of "Microsoft Solitaire Collection Preview" you can choose the type of game, as well as "Award and Achievements", "Leaderboards" and "Themes (award and achievement)" that are expected to compete against scores every day, You can also see the item "theme)".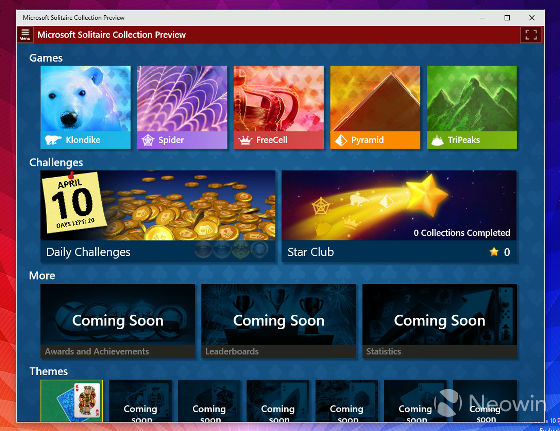 In addition, the latest build "Windows 10 Build 10074" was released by Microsoft on April 29,ISO file can also be downloadedIt is becoming. "Windows 10 Build 10074" on which semi-transparent "Aero Glass" like glassy glass used in Windows Vista and Windows 7 is installed can be confirmed from the following movie.

Windows 10 Build 10074 - Improved UI, Cortana, Sounds + MORE - YouTube


According to the user actually checking the new function of the build, Windows 10 Build 10074 was able to confirm the new solitaire. In addition, downloading is possible only for those who participate in Microsoft 's Windows Insider Program (Windows Insider Program).