Ultra-thin laptop with thinnest part 13 mm "Aspire S3" haste photo review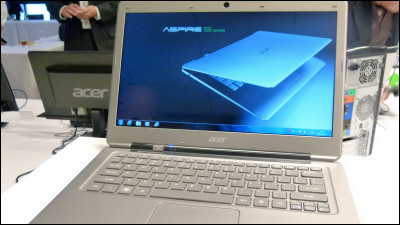 Acer announced today's ultra-thin laptop computer "Aspire S3We will send you a photo review of. As a point different from a general notebook PC, most of the connection parts are gathered near the back hinge, and the side is shown to be as neat as possible, giving a pretty stylish impression.

This is an ultra-thin laptop computer "Aspire S3"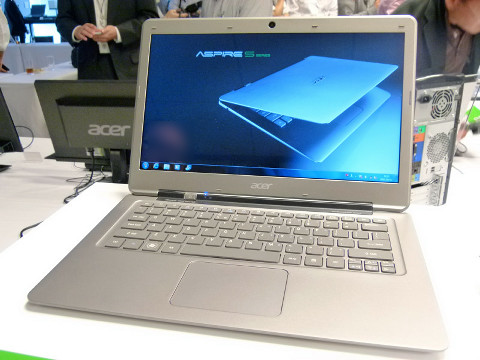 Closed state. Aluminum alloy is adopted as the top board. We adopted a bezel with a thickness of 10% or more lower than conventional products, so we realized thinness and lightness of 13 mm thinnest and weighing less than 1.4 kg. The main body size is 323 mm × 218.5 mm × 17.5 mm.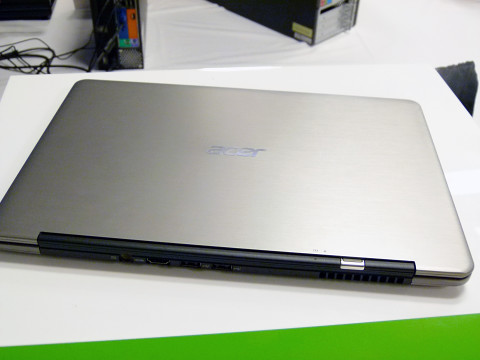 I compared how it is thin compared to Let's note CF-S10. The thickest part of Let's note is 41.4 mm.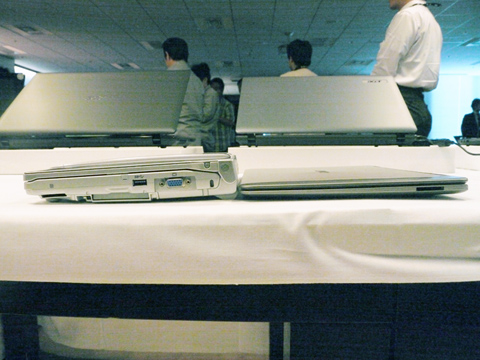 On the right side there is nothing other than a leader of the SD / MMC card.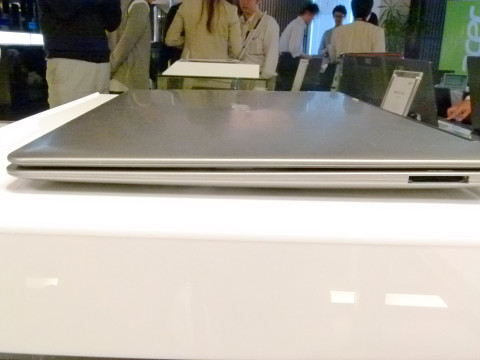 The left side is for earphone jack only. Normally, a variety of connecting parts are installed on the side of the notebook PC, but it is quite refreshing because it is not there.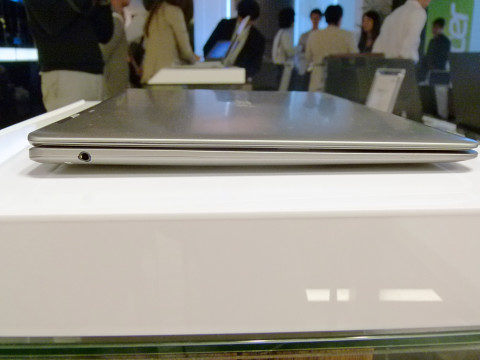 And its connections are concentrated around the hinges on the back.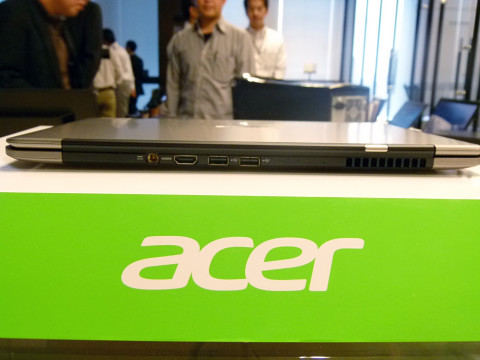 From the left, DC-in jack, HDMI port, and two USB 2.0 ports.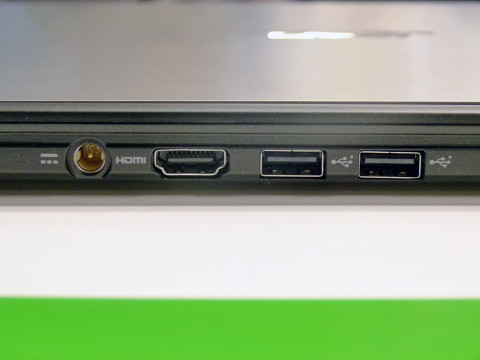 The exhaust port is also set on the same line a little away. For this reason, you can operate comfortably without regard to the user who is manipulating the exhaust.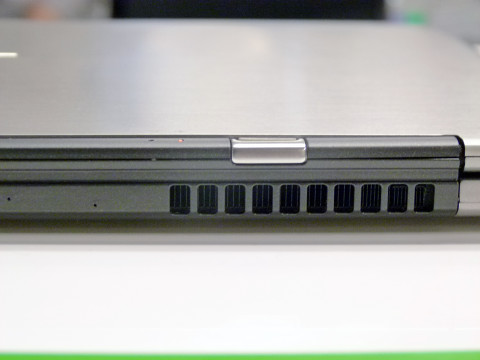 Rubber feet on the back.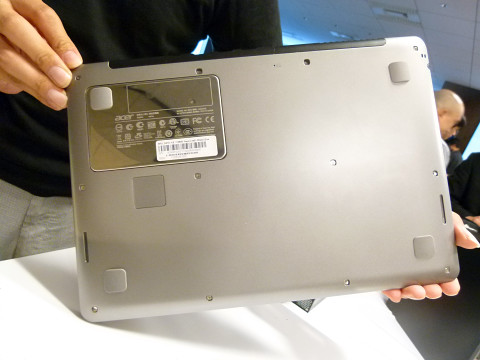 The hard disk is stored in this part.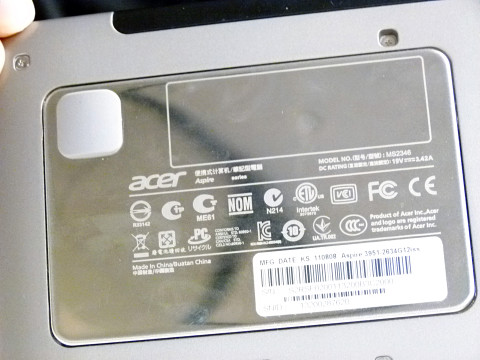 The power switch is inside the hinge and it is designed to be unlikely to accidentally push it.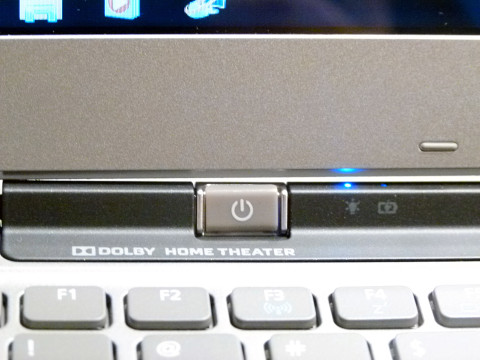 The touchpad is integrated.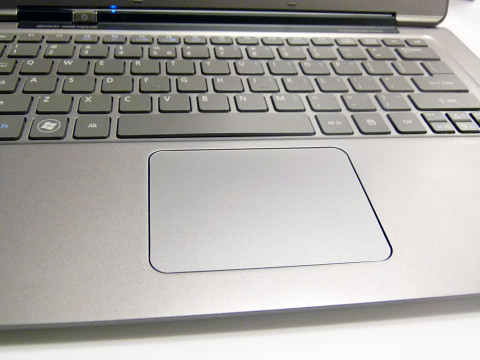 The key arrangement looks something like this.