Low-priced mini-note pursuing stylish "EeePC Seashell" haste photo review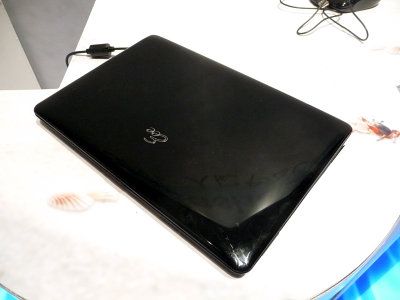 In GIGAZINE earlierASUS has announced "EeePC Seashell", which is the newest model of the low-priced mini note "EeePC" series, and thin and cheap notebook PC "U series"Although I told you that, I will deliver a photo review of "EeePC Seashell" at once.

It is a mini notebook that pursued stylish thoroughly, such as covering all with a cover so that the USB port etc can not be seen.

Details are as below.
This is "EeePC Seashell".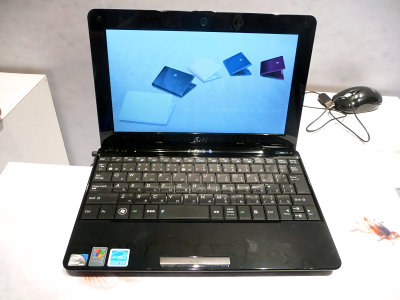 Viewed from the side. Because it is a shell image, it has become quite smooth shape.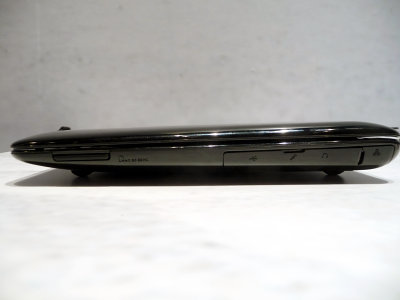 keyboard. Touchpad also made a unique change.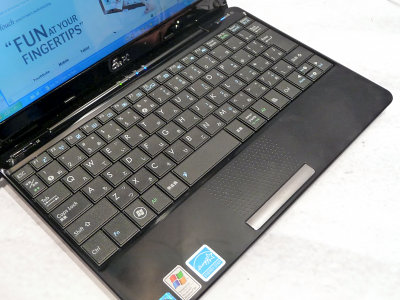 The LCD screen is 10.6 inches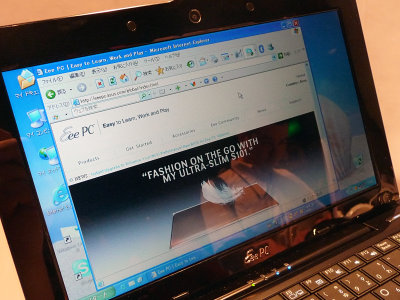 Right side of the main unit. From the left USB port, microphone, headphone, LAN terminal. All ports are covered with a cover.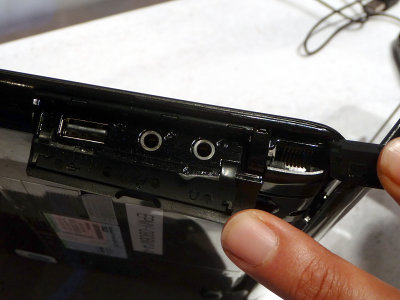 left. There are power port, display external output, USB port from the left.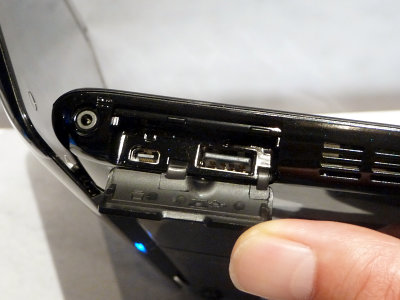 The display external output connector is stored on the bottom of the main unit.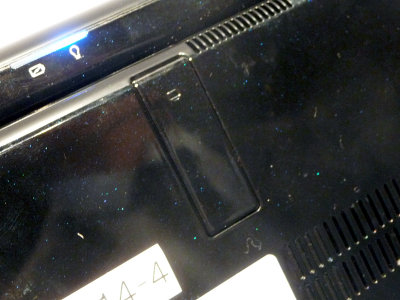 I took it out.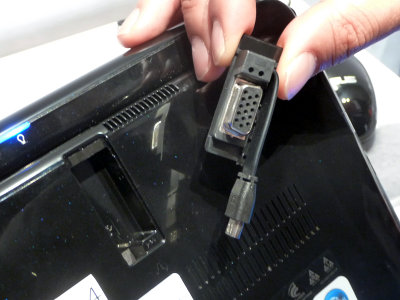 Connecting the connector to the port will look something like this.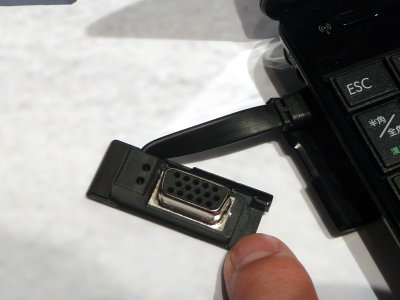 The power connector is overwhelmingly more compact than the conventional one. Compared with Let'snote's connector, it is very comprehensible.