Sony's mini-note "VAIO type P" equipped with ultra slim & lightweight high-resolution liquid crystal is thoroughly reviewed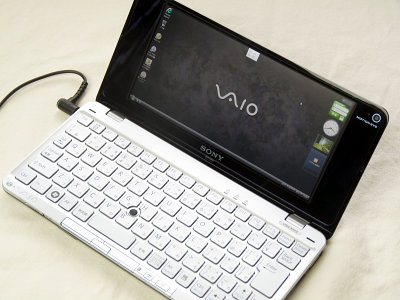 Previously at GIGAZINESony announced ultra-thin and compact mini-note "VAIO type P"I told you that, since I was able to borrow a prototype from Sony, I will deliver a photo review at once.

In addition to realizing a compact fanless body almost equal in size to the envelope and a lightweight body weight of 634 g, it has high-resolution liquid crystal display, GPS and HD movie playback function that distinguish it from the conventional low price mini note Although it is a full-fledged mobile laptop computer equipped, what kind of model is it?

Photo review is from below.
This is "VAIO type P". High gloss finish is given to the top surface.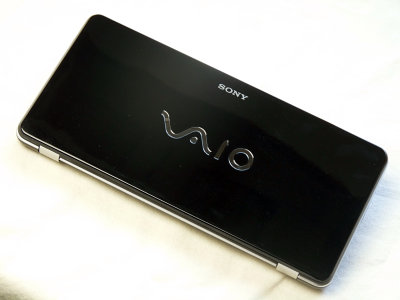 Back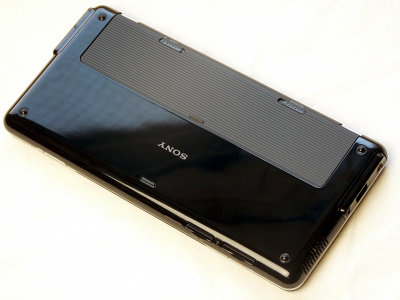 The battery is like this.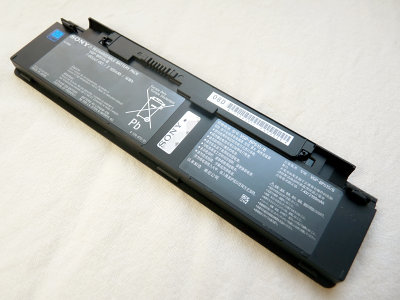 It was opened.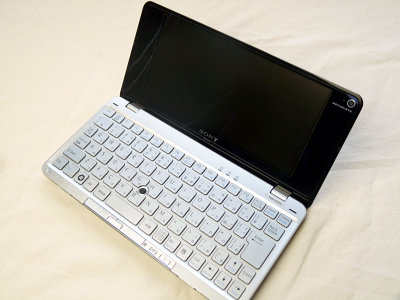 I turned on the power. The liquid crystal display is 8 inch ultra wide liquid crystal (1600 × 768).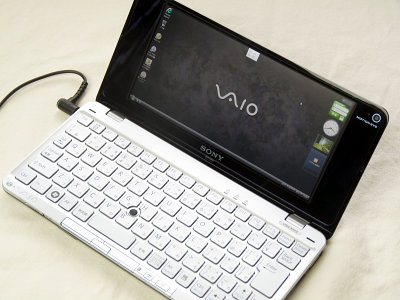 The keyboard is a type in which each key is independent.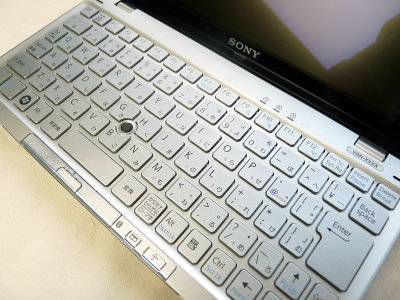 There is a stick pointer in the center of the keyboard.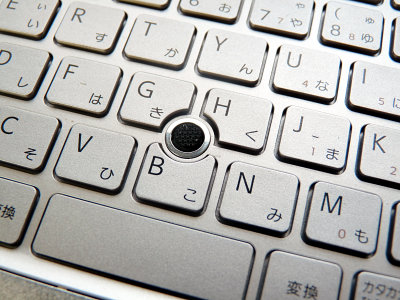 The speaker is in the hinge part.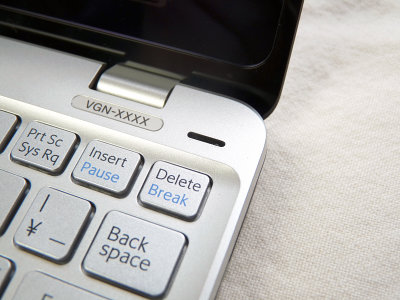 Optional 300,000 pixel camera "MOTION EYE" can be mounted.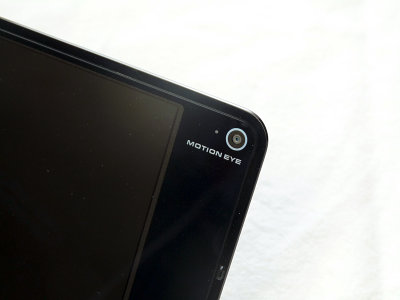 There is one USB port and one dedicated I / O port on the right side.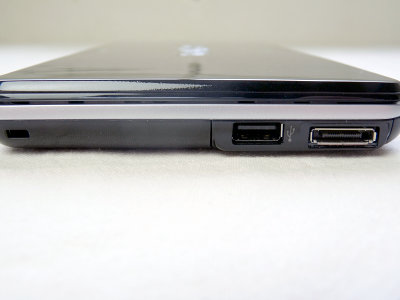 The dedicated I / O port can be connected to an external display and an adapter compatible with 1000 BASE - T LAN.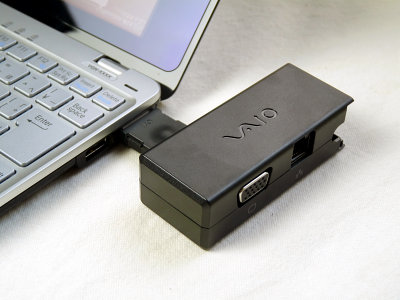 There is a power switch on the right side of the front.



On the front left side are a wireless LAN switch and an SD memory card, a memory stick slot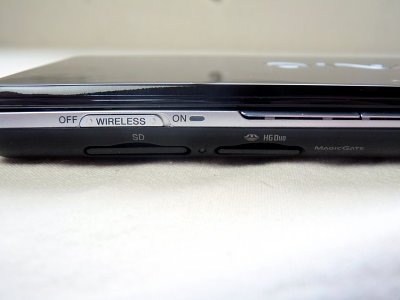 left. Power supply, USB port, headphone jack.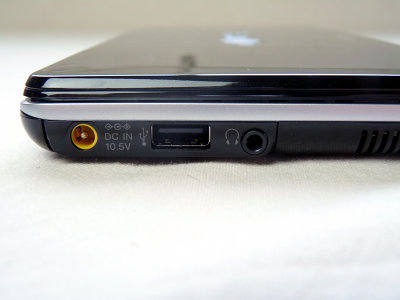 AC adapter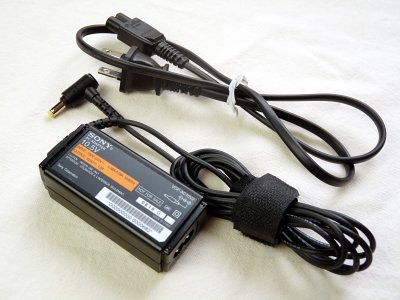 I compared it with Let 's note. It is quite compact.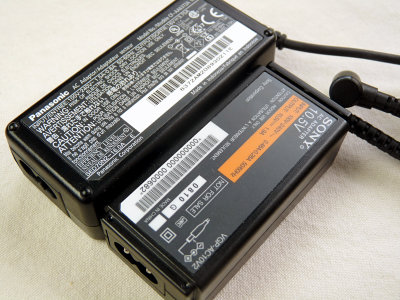 As with the conventional VAIO series, the LED is mounted on the AC adapter.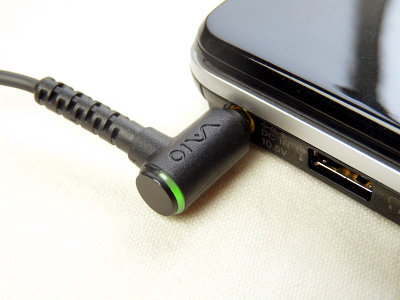 It is also possible to install noise canceling headphones as an option.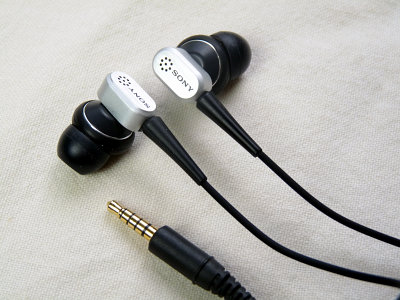 Noise canceling When headphones are connected to the headphone jack, it will be recognized automatically. Adjustment is also possible.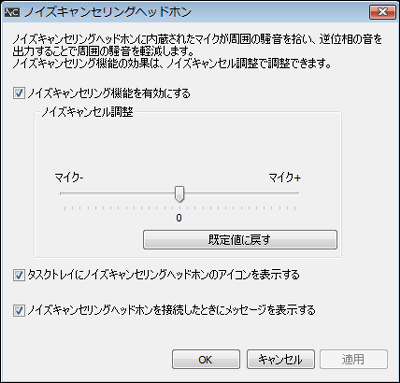 Compared with the editorial member 'Let' s Wote W 8 '.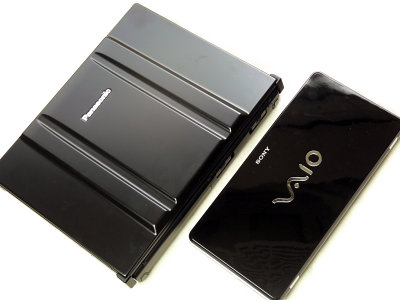 Comparing the thinnest part of "Let'snote W8" with the thinnest part of "VAIO type P".



I also compared the hinge part. The thickness is overwhelmingly different.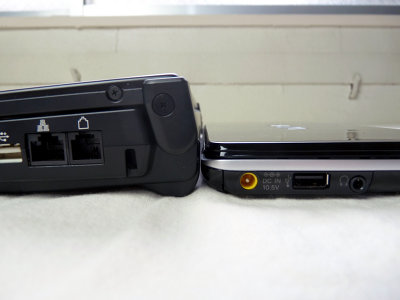 I opened it and saw it side by side.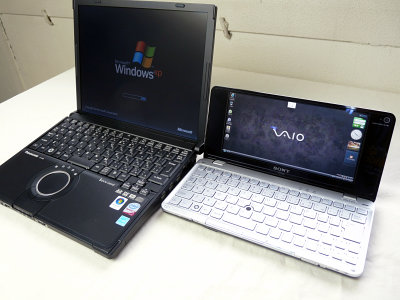 When I actually put it in my pocket, I entered smoothly without difficulty. You could walk as normal as it is, but you need to be careful not to sit in your pocket.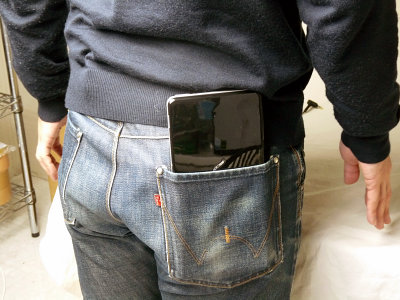 · Next article

Comfortable viewing with high resolution LCD, trying Nico Nico video, YouTube, One Seg with "VAIO type P" - GIGAZINE