"GALAPAGOS A01SH" haste photo review, Sharp's extended Android 3.2 tablet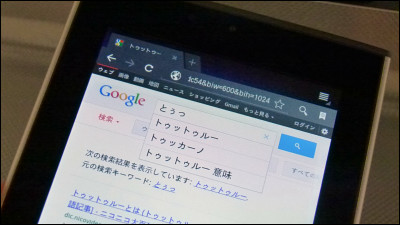 Today was doneEMOBILE new product launch meetingSharp's Android 3.2 tablet announced at "GALAPAGOS A01SHWe will deliver a photo review of.

This is "GALAPAGOS A01SH" main body.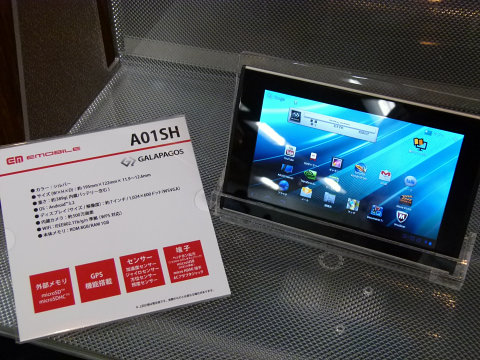 It can be used both vertically and horizontally.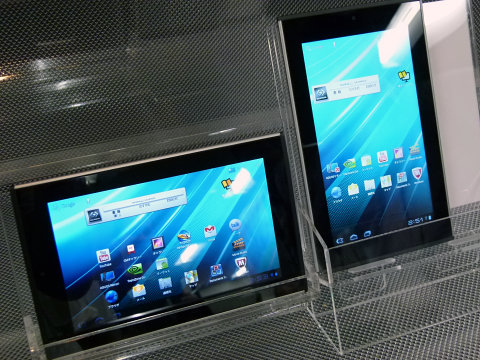 It adopts 1024 × 600 7-inch touch panel liquid crystal on the front. NVIDIA's dual core processor "Tegra 2 (1 GHz)", 1 GB memory etc. are carried.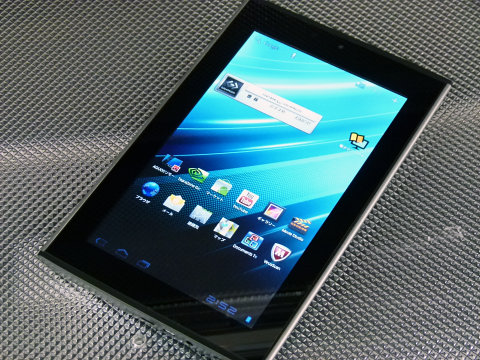 Also equipped with illuminance sensor and 2 million pixel front camera for video chat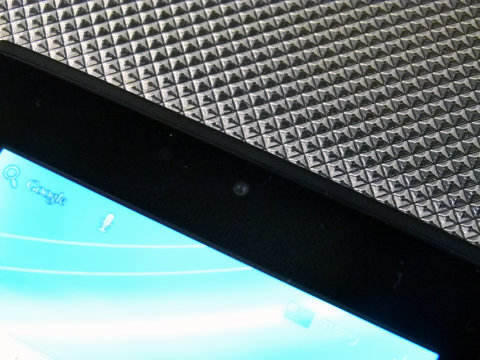 The back side. The battery capacity is unpublished, the driving time is 7.5 hours when displaying still images, and about 6 hours during movie playback.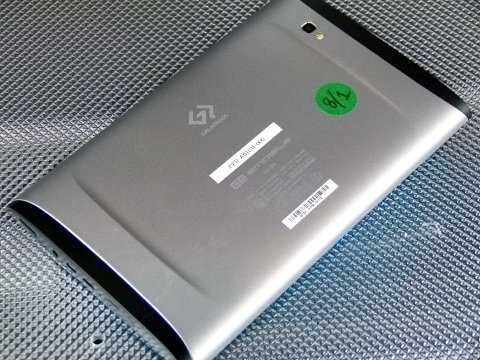 It has 5 million pixel camera.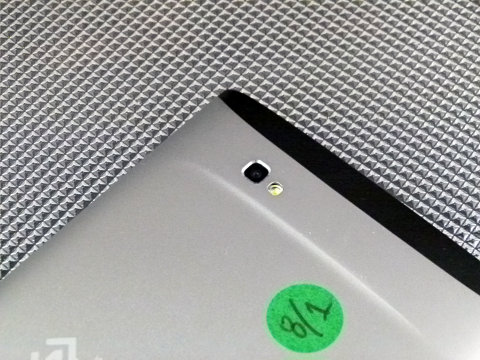 The side is simple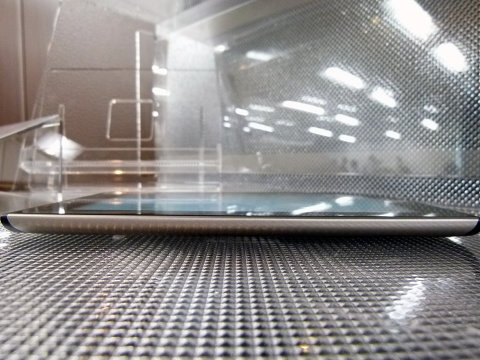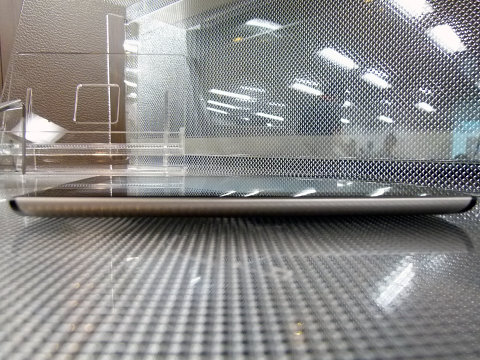 Speaker, power button, volume button, earphone jack at the top.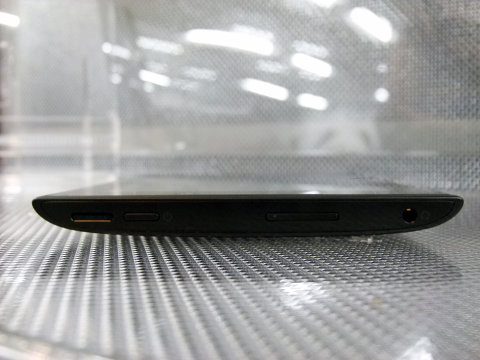 MicroSD card slot, microUSB, miniHDMI, AC adapter etc mounted on the bottom.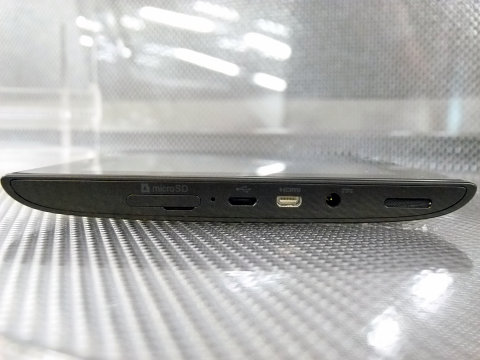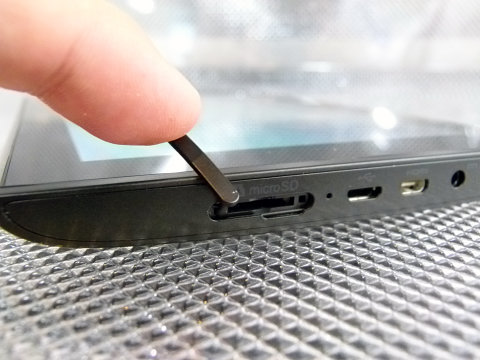 Out of stock I put it in side by side with "Pocket Wi-Fi (GP 02)". In addition, "GALAPAGOS A01SH" does not have a built-in 3G communication function, it will be used in combination with a mobile Wi-Fi router etc.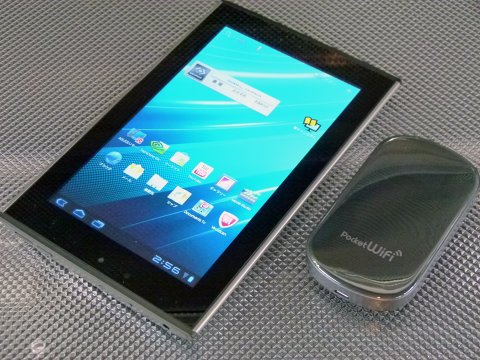 Character entry screen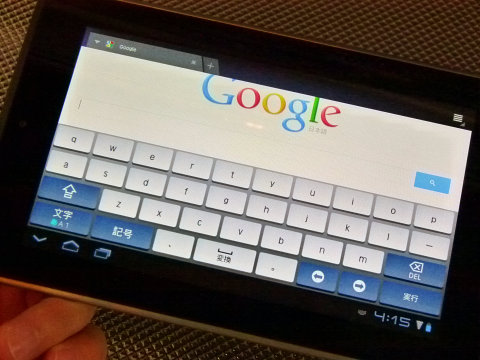 If you hold it sideways with both hands, thumb type is quite comfortable.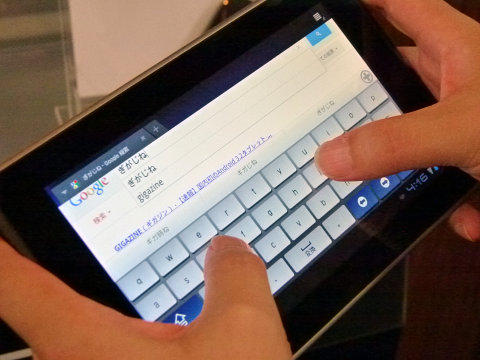 Flick input is also possible with one hand. The compact body size of 195 mm × 122 mm × 11.9 mm (the thinnest part, the thickest part is 12.6 mm) and the weight reduced to 389 grams by adopting the aluminum body, so comfortable use with one hand I can do it.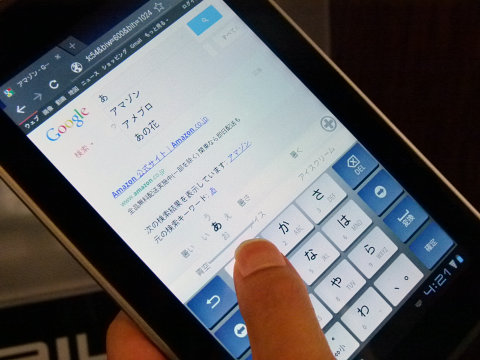 As various interfaces, IEEE 802.11 b / g / n compatible wireless LAN, Bluetooth 2.1 + EDR, GPS, acceleration sensor, gyro sensor, direction sensor, illuminance sensor etc. are carried.

Press release below.

First domestic Android 3.2-equipped 7-inch tablet "GALAPAGOS (A01SH)" released | News Release | eAccess

E-Mobile official website