Photo review of the High-Performance, Low-Price, Energy-Saving Compact Desktop "Aspire Revo"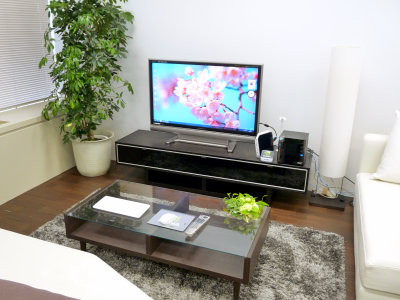 Acer announced the launching of Aspire Revo, the world's first low-price desktop computer featuring NVIDIA's ION Platform.

It's an epoch-making model which accomplished noteworthy one-thirtieth cubic volume of its predecessors and one-third in power consumption.

Here's our photo review. Pics after the cut!
This is the main body of Aspire Revo. Note the compactness compared to the external Blu-ray drive.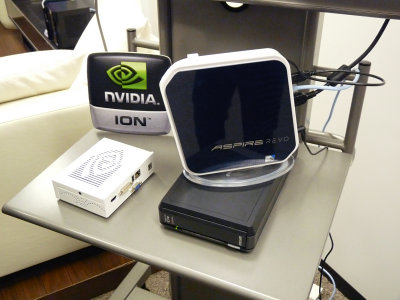 Side. Extremely slim.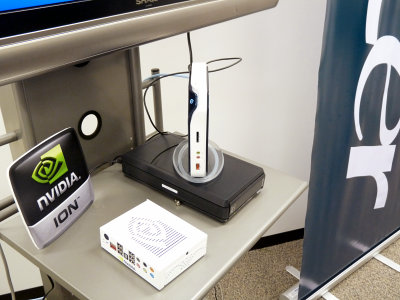 Multi card reader, headphone and microphone jacks and USB port on the front side.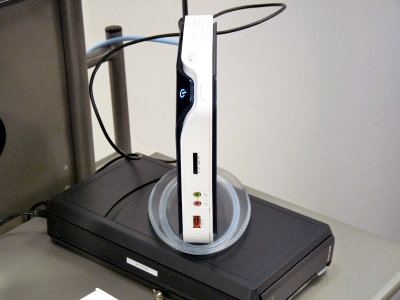 Rear. Four USB ports, LAN port, HDMI port, Analog RGB output.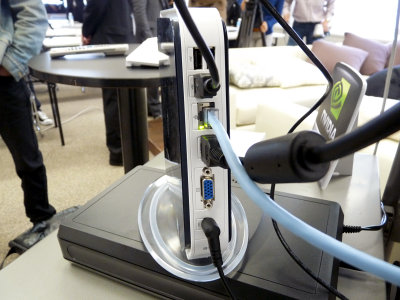 This is a prototype carrying ION platform.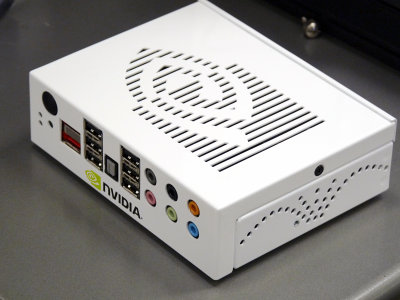 Perfect for sitting room.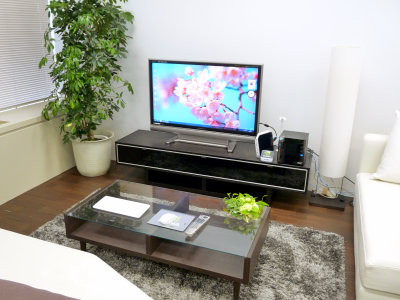 Set between the home server and LCD television.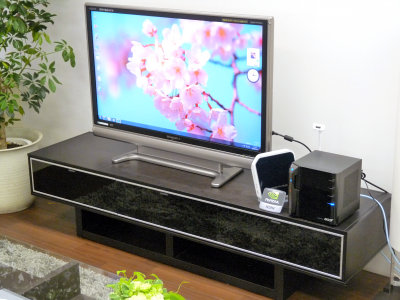 So small compared to the TV.