EeePC 's desktop version, details of the compact and inexpensive "EeeBox" revealed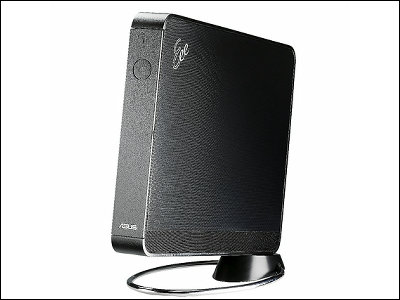 Before EeePC desktop version"EeeBox" to be releasedI told you at GIGAZINE, but the details including the price became clear.

In addition to having the latest CPU despite its low price, it is a model that can be fully used, such as realizing high scalability, and it seems that color development of 4 colors will be performed.

Details are as follows.
Asus Eee Box? Full pricing and specs unveiled

According to this article, the low price desktop "EeeBox" released from ASUS will be released in the UK in 199 pounds (about 42,000 yen). Windows XP Home Edition is adopted as the OS.

Asus Eee Box B 202 Pics | Mini PC MAG

And according to this article "EeeBox""EeePC 901" to be released soon in JapanThe same 1.6 GHz Atom processor, memory 512 MB - 2 GB, HDD 80 - 250 GB, wired LAN and IEEE 802.11 n compatible wireless LAN, SHDC and memory stick Pro compatible card reader is equipped with Bluetooth It also corresponds with the option.

In addition to being equipped with microphone, headphone, line out terminal, 4 USB terminals, DVI terminal etc. In addition, it is said that color variations of white, black, green, cherry red will be released.

"EeeBox" which is said to be considerably smaller than a normal desktop personal computer, coupled with the low price aspect may be popular as a desktop personal computer that is perfect for a Japanese residential environment where the room is narrow.