High-performance, long-lasting thin low price notes 'Aspire Timeline' and 'Aspire One' new model introduced 'Aspire Revo' with high resolution images


Acer todayWe announced "Aspire Timeline" thin, ultra-low price notebook computer with Intel's Core 2 Duo processor and capable of full operation for a long timeHowever, this time a low price mini-note "Aspire One" new model, low price desktop realizing high graphics performance by adopting NVIDIA's ION platform "Aspire RevoIn conjunction with the high resolution image will be introduced.

Details are as follows.
This is "Aspire Timeline". Intel's Core 2 Duo SU 9400 processor (1.4 GHz) and 2 GB memory are carried and it realizes 8 hour drive. The assumed price is around 13,800 yen for models with 13.3-inch LCD, and it makes a big difference to other companies.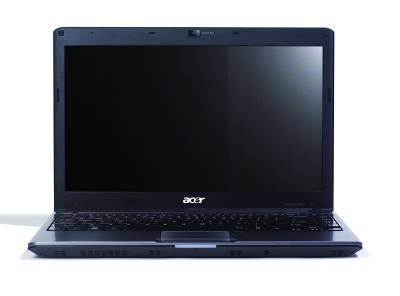 Viewed from the side. The thickness is less than 1 inch (about 2.54 cm), the weight is 13.3 inch LCD mounted model 1.6 kg.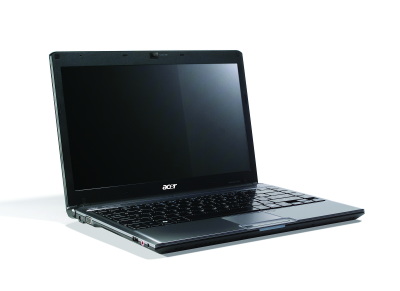 This tabletop looks like this.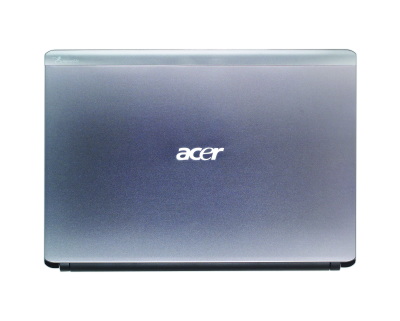 Next is the new model of "Aspire One". This is equipped with 11.6-inch LCD, Atom Z520 processor (1.33 GHz), 1 GB memory, 160 GB HDD etc. The assumed price is 58,800 yen. In addition to the battery driving time becoming 4 hours, the model which can drive for 8 hours will also be on sale for 64,400 yen.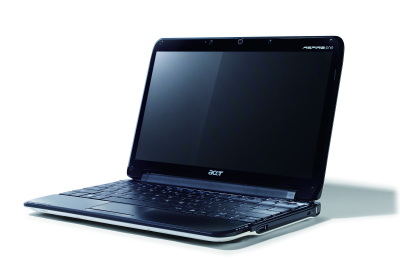 Two models of white and black are line-up. This is White.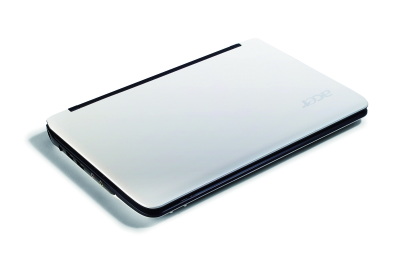 black.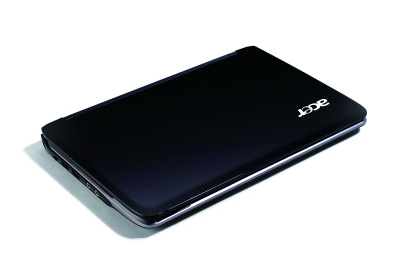 And low price desktop "Aspire Revo". In addition to adopting NVIDIA's ION platform which realizes high graphic performance, it is equipped with 1.6 GHz Intel Atom 230 processor, 2 GB memory, 160 GB HDD, wireless LAN compatible with IEEE 802.11 n and wired LAN compatible with 1000 BASE-T The OS is Windows Vista Home Premium SP1. The price is 4,000 yen for models with 2GB memory.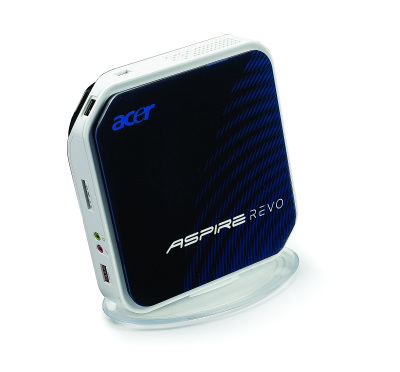 Combined with liquid crystal display. In addition to being equipped with a wireless mouse on the main body, models shipped with 23 inches glossy wide liquid crystal are sold for 60,000 yen.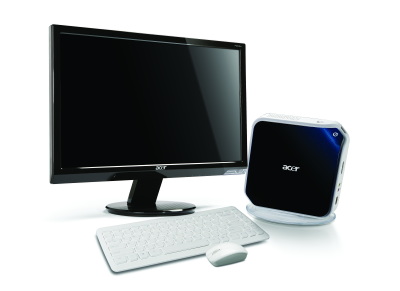 It is possible to mount on liquid crystal display.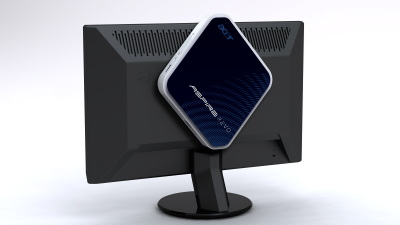 It is a desktop personal computer that can be used in many places including living room.