The weight is 680 g and the thickness is 1.27 cm, Sony announces ultra-thin lightweight VAIO "X series" which realized long-time driving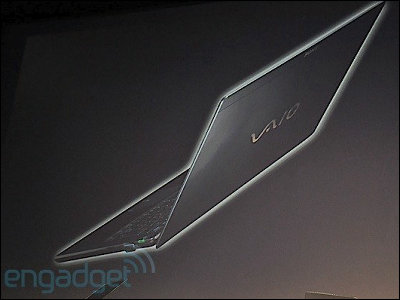 At a press conference held at the venue of the world's largest fair "IFA 2009" held in Berlin, Germany on Friday, September 4th, Sony will release the latest model "X series" of notebook PC "VAIO" Announced.

Adopting carbon fiber for the cabinet has realized phenomenal thinness and lightness despite being a model with an 11.1 inch display, and it has become a model that can be driven for a long time .

Details are as below.
This is VAIO's latest model "X series" announced this time.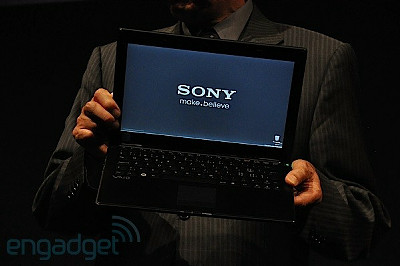 Side view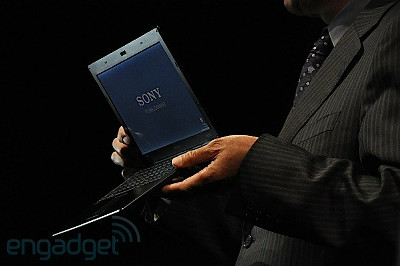 The keyboard looks something like this. Because it is independent, it seems easy to shoot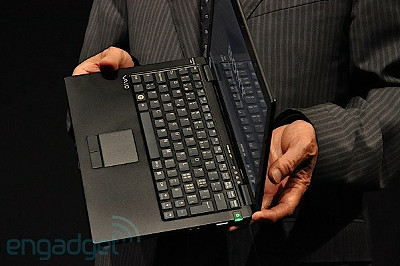 It is a design like VAIO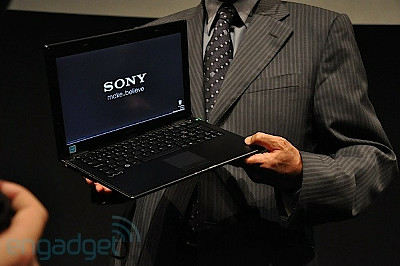 Power supply connector is on the LCD screen on the left side of the main unit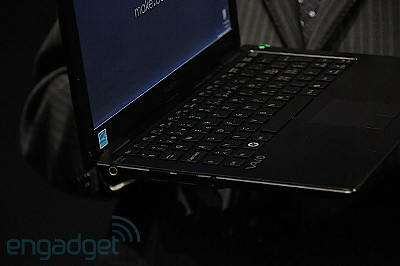 In addition, the "X series" adopts carbon fiber as the main body, realizing the incredible thinness of 0.5 inch (about 1.27 cm) and the lightness of 1.5 pound (about 680 g), and 1 day It is said to have a battery that can be driven in the middle.

By the way, detailed specifications of "X series" are not disclosed, but according to the following article it seems that the prototype model announced this time was equipped with Intel's Atom processor.

Sony announces VAIO X ultraportable

As for VAIO which adopted carbon fiber, it is thin and lightweight model released in 2003"VAIO note 505"I remember, what kind of specifications will the "X series" have? Just because you realize very high portability, details are anxious.