Acer Announces 2in1 Convertible Notebook PC with Windows 10 "Aspire R13" and 2in1 "Chromebook R11"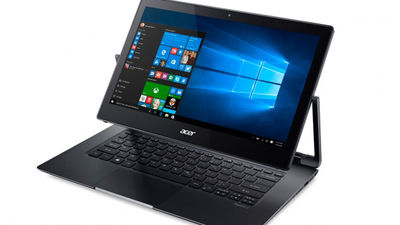 Acer is an international consumer electronics show being held in Berlin, Germany "IFA 2015At the press conference of the latest compatible type notebook PC "Aspire R 13"When"R11 ChromebookWe announced.

Graceful Transitions, Infinitely Adaptive: Acer Unveils the New Aspire R 13 Convertible Notebook
http://www.acer.co.uk/ac/en/GB/press/2015/163686

Acer's First Convertible Chromebook Will Bend over Backwards for Work and Play
http://www.acer.co.uk/ac/en/GB/press/2015/163629

Acer expands its computing lineup with Skylake at IFA | Digital Trends
http://www.digitaltrends.com/computing/acer-goes-all-in-on-skylake-with-latest-expansion-to-computing-line/#/3

Aspire R 13, which is the latest version of the current model, is a 13.3-inch convertible type notebook PC.



The display spins around the frame and rotates ... ...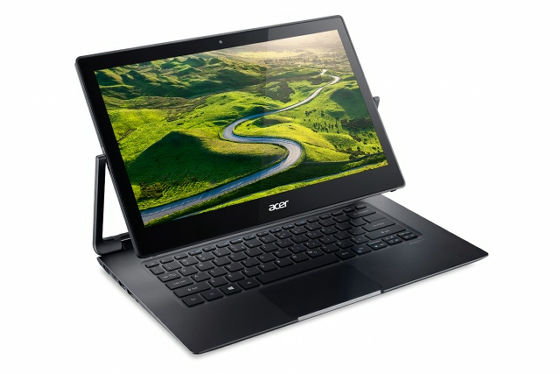 Rotating to the back side is like this.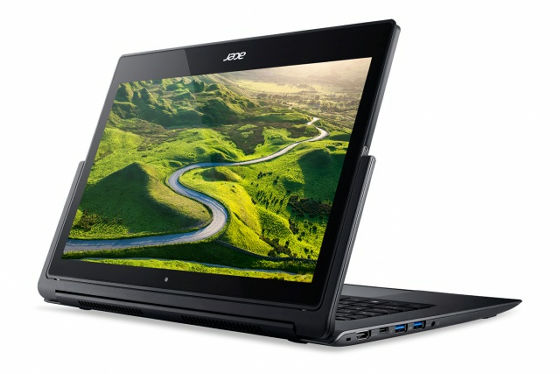 It can be used as a tablet if folded as it is.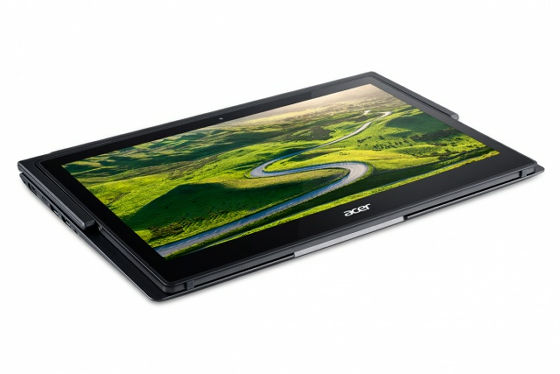 Aspire R 13 adopts Windows 10 as the OS, and CPU can choose from sixth generation Intel "i7-6500U" and "i5-6200U". Up to 8 GB of RAM is available, and Intel's "HD Graphics 520" is installed in GPU. The display can also choose the resolution from 2560 × 1440 and 1920 × 1080.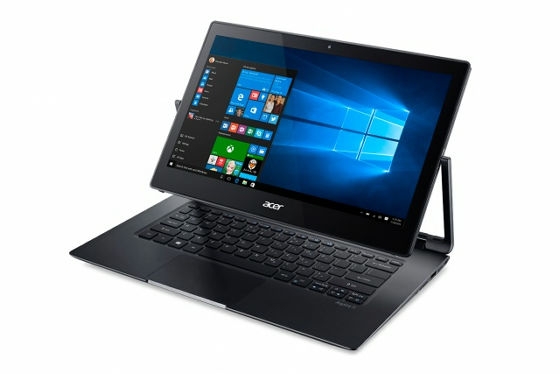 Battery life is 1080p maximum and 10 hours maximum, 1440p maximum 8 hours. It is equipped with a new USB Type-C port, the thickness is 18.5 mm and the weight is about 1.6 kg. It is scheduled to be released in the United States from October 2015, and the price is 899 dollars (about 110,000 yen).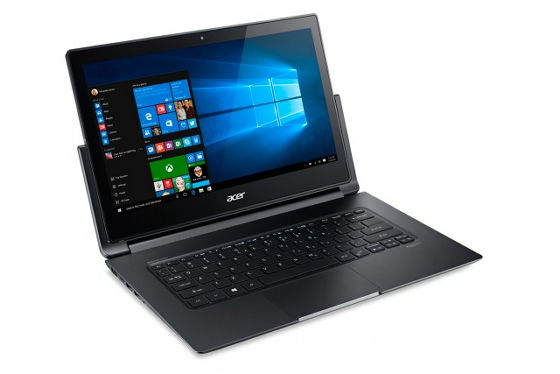 This is "Chromebook R11" of the latest Chromebook with "Google Chrome OS". The display is 11.6 inches and the resolution is 1336 × 768.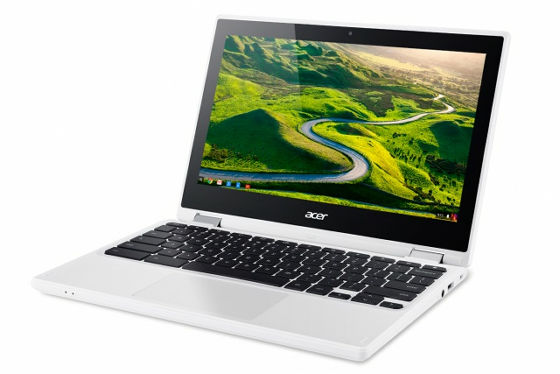 Chromebook R11 is a convertible type notebook PC whose display rotates around a hinge.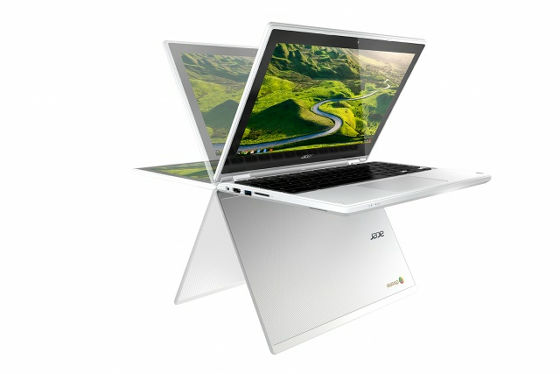 For CPU, it is possible to select either Intel Celeron "N3150" or "N3050", the memory up to 4GB. The standard USB 3.0 port is carried. The Chromebook R11 is scheduled to be released in the United States in October 2015, and the price is $ 299 (about 36,000 yen).