Yodobashi camera started "on-the-day delivery" at online mail order, no charge for usage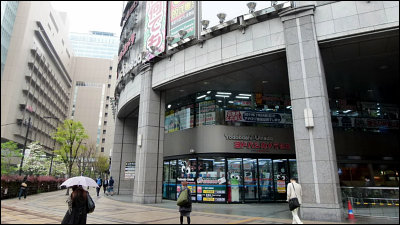 Yodobashi camera started online shopping on the day delivery service, which is also carrying out major shopping site "Amazon.co.jp".

It is said that it is possible to use delivery on the day free of charge, it is likely to be a strong ally at the time of emergency.

Yodobashi camera Internet shopping cart ordered on the day you ordered delivered free of charge
Started on August 18 in Tokyo limited district 23 wards, expanded to the whole country as soon as system development is completed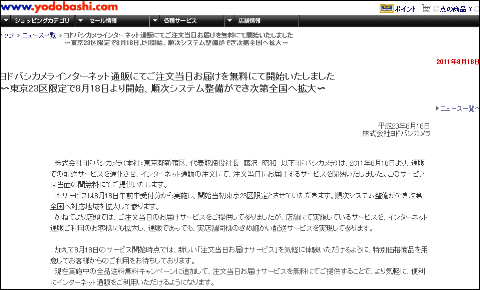 According to the press release of Yodobashi Camera, from August 18th, it seems that we started the service of delivering on the order day on orders by Internet mail order.

This service is to expand the service which we have provided at the store in the past to the Internet mail ordering user as well, even if it is through mail order, we are planning to realize a fine delivery service similar to a real store, and the charge for the immediate future is free.

In addition, by adding to the all-items shipping charge free campaign currently being carried out and providing delivery service on the order day, we will be able to use Internet mail order more easily and conveniently.

By the way, the service is said to be limited to 23 wards of Tokyo at the time of starting, but it is said that as soon as the system can be developed in order, the region will be expanded to the whole country, which is expected to further improve convenience in the future.