TCG to play online, Net Carddas "Cyber ​​One" service launched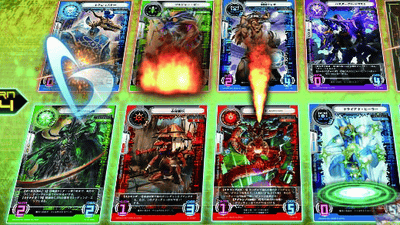 "Magic: The Gathering (Magic: The Gathering)","Yu-Gi-Oh!"series,"Weiss Schwarz","battle spirit","Card fight !! VanguardAlthough there are many trading card games and boast of prosperity, those problems are that you can not play as a game unless the player of the same card game is nearby.

However, it is possible to fill that distance if it is not real on the net .... It was created based on the idea of ​​.... Bandai selling "Carddas"Net carddus"is. Current"Digimon Gintrix"Professional baseball owner's leagueIn addition to this, "Cyber ​​One" will start today as a new work.

Cyber ​​one official website
http://www.c-1cyberone.com/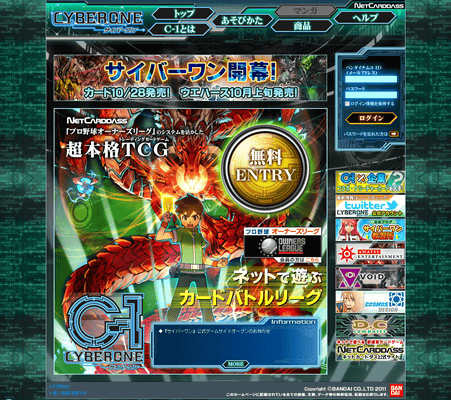 It will be the stage of "Cyber ​​One" in 2030. In the age when it became possible to do everything in the virtual world on the Internet, a trading card game battle to summon creatures by using cards was done, the management company of the virtual world gave a voice to computer related companies The ultimate card battle league "cyber one" that is created is ... setting.

Each of the four companies possesses a distinctive creature. For example, the web design company "Cosmos Design" creates many creatures of fantasy-aware design.



The operating company "D.C Computer" of the virtual world "D. C" creates a slightly creepy creature with a different coat color than the others.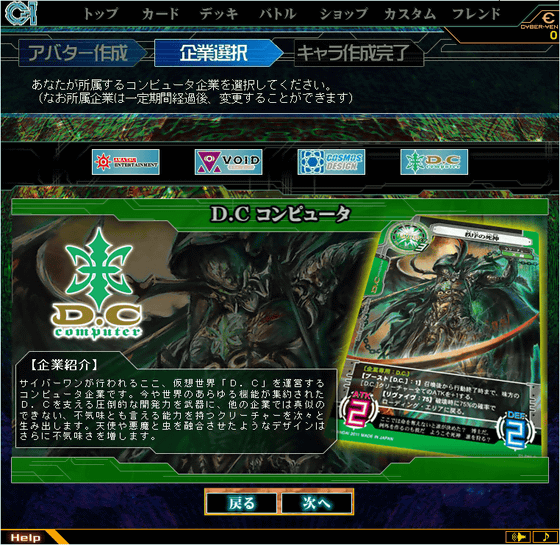 Players first register their avatars in this cyber one world.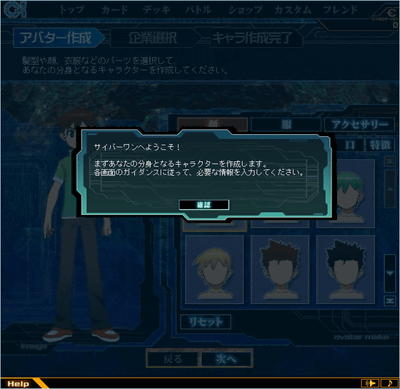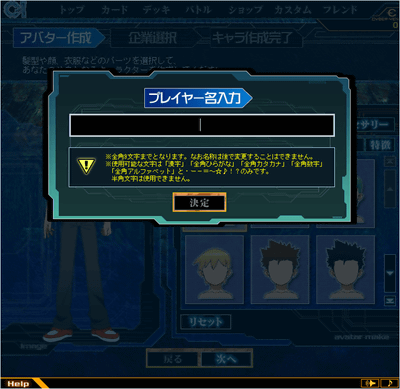 Choose your avatar's appearance.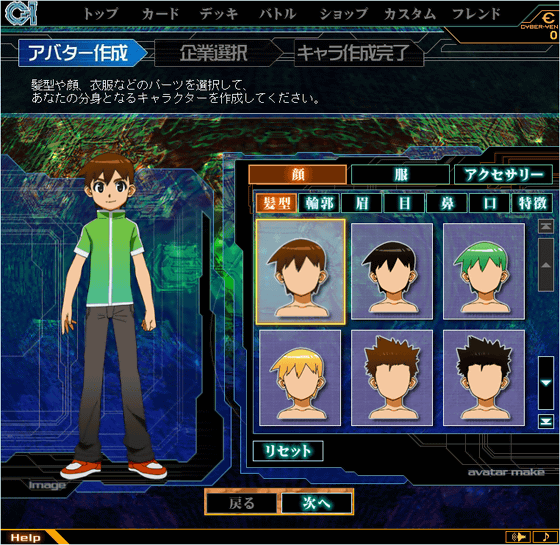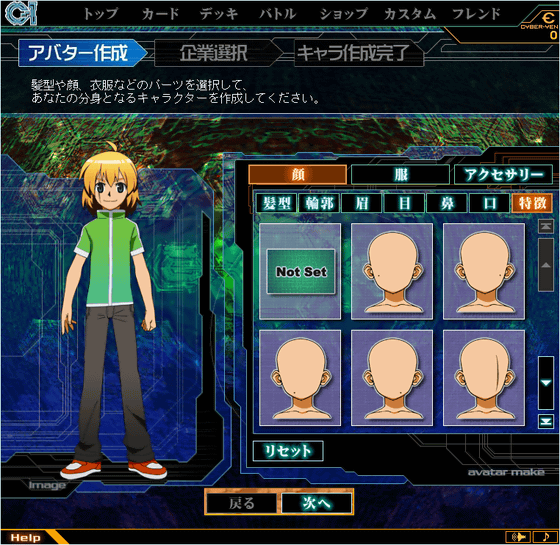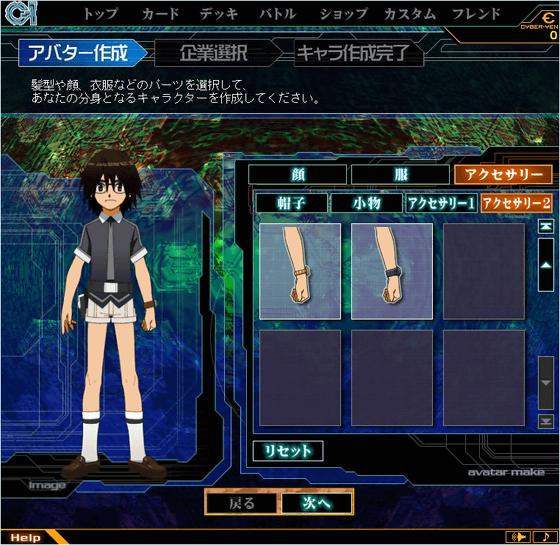 Then pick a company to belong to and perform a card battle.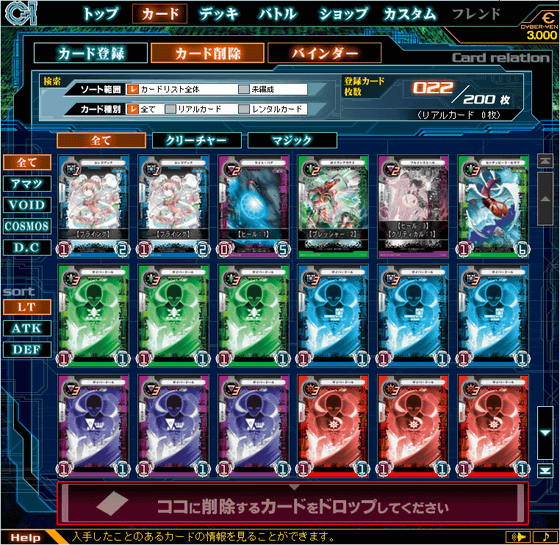 The collected cards can be listed in the binder in this way. In addition to being able to issue cards online, in addition to being able to be sold at stores in October, it is a mechanism that makes it possible to use it even on the net if you insert its serial number.



The state of the battle is like this. When you make a deck and make a match up, the battle itself is done by auto.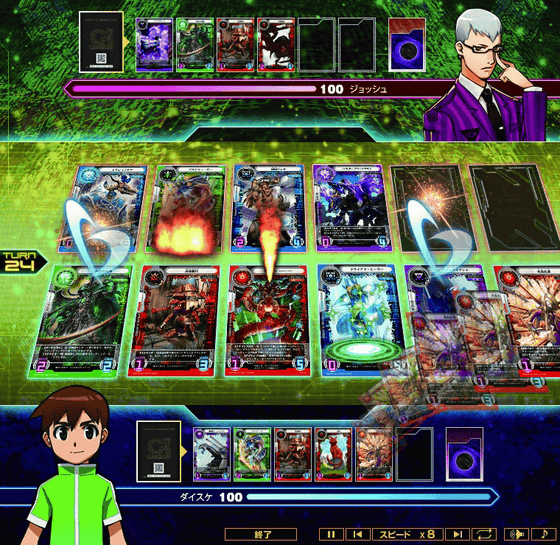 Collaboration with many enterprises is done, and characteristic creatures are supposed to come out in each. This is "Cardinal Dot Com" Seven Column Taiyo - Bishamonten ".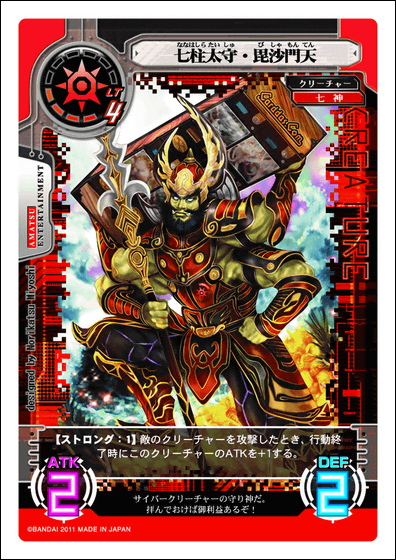 Premium Bandai's "Seven Column Taiyo and Daikokuten".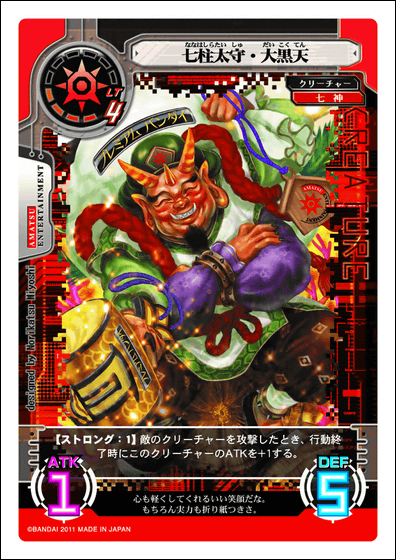 Because online games themselves can be played for free, those who are a little interested should actually build decks and fight.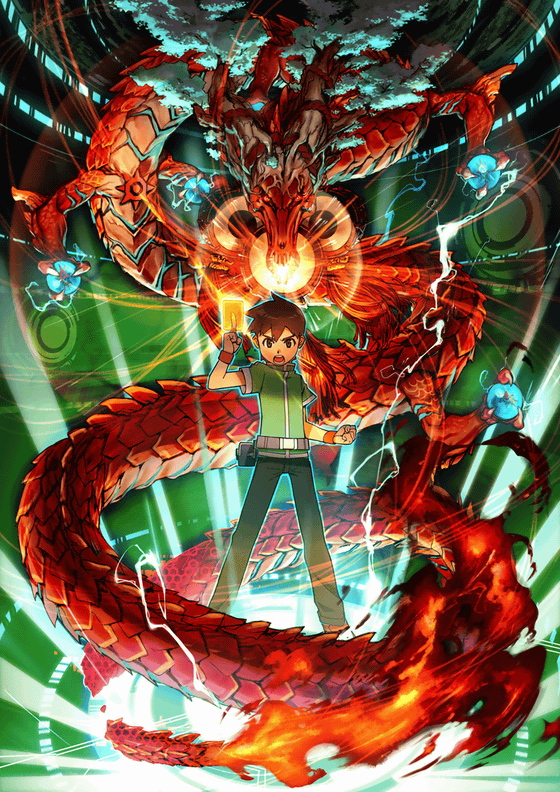 © BANDAI 2011