GIGAZINE reader voting result announcement, Cyber ​​One's campaign code distribution start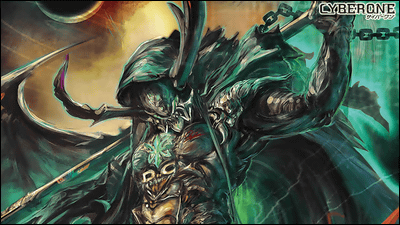 From 9th August Bandai's net carddas"Cyber ​​one" starts serviceDid.

It is also characterized by TCG playable on the net that cards collaborating with various companies have appeared, GIGAZINEI asked the reader to vote which creature design to useHowever, as a result of the vote, it was decided to use the illustration which was the candidate 3.

Super authentic trading card game playing on the net CYBER ONE (Cyber ​​One)(Volume attention)

The illustration of the collaboration card is here. Log in to the official website and enter the campaign code "VM4AA8T35BT7FUR2You can get this card "Demon Lane" by entering.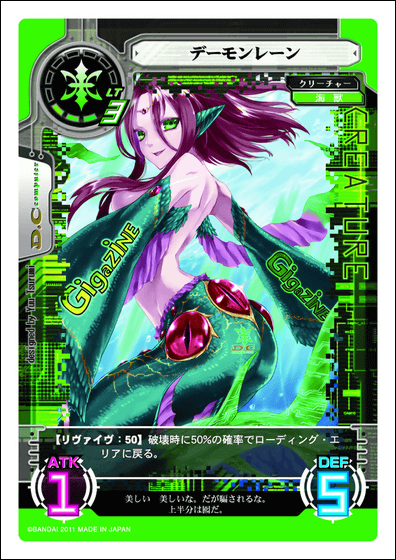 Daemon lane is ATK 1 and DEF 5, but the attack power is not high, but the defense power (vitality) is increased. 3) LT (loading time, until you can pull out the card to play) 3. The special ability is "Reveive 50", even if it is destroyed by a battle, it will return to the loading area with a 50% chance, so it would be a card that will fight long once it is released.

By the way Demon Lane isD.C.CompanyAffiliation. A computer company that manages the virtual world where Cyber ​​One is being held, creature design has many distinctive things like fusing angels and devils with insects.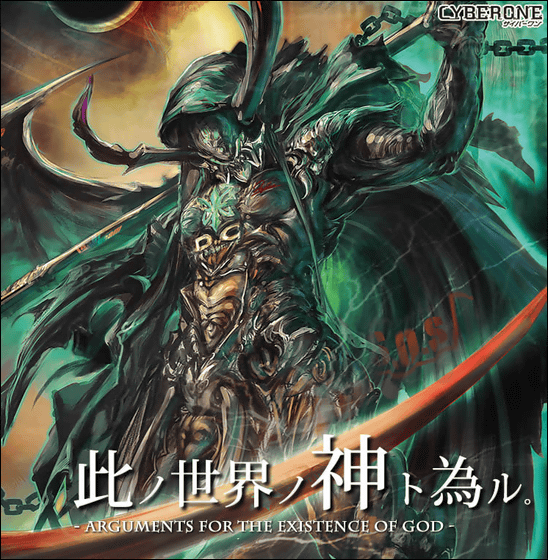 In addition to GIGAZINE this time, Dengeki Online, Oriental Radio's Atsuhiko Nakada (Weekly Shonen Sunday), Shonen Sunday Super Supplement, Nico Nico Douga, 4Gamer.net, Weekly ASCII, Weekly Famitsu, ITmedia, INSIDE, ANIMAX MUSIX 2011, A collaboration creature with nikkansports.com, Game Watch, J-CAST, HYPER HOBBY will appear.

From October 28, package sales at the store also started. It is 315 yen with 3 packs of 1 pack.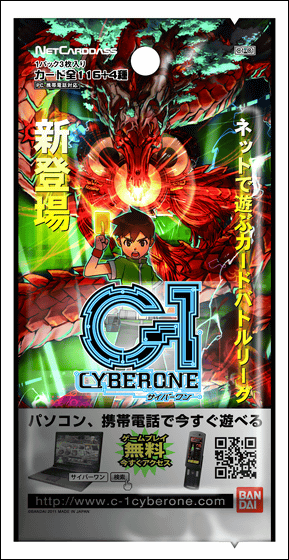 In such a card dress automatic vending machine, sales are also made at 200 yen per set including 2 pieces.




© BANDAI 2011
in Game, Posted by logc_nt