"Street Fighter Online" Final, "Akihabara TV with Maid" vs "Weekly Famitsu"


So whyThe street fighter online event full of maidsHowever, the final battle which finally won the "Akihabara TV with Maid" team and the "Weekly Famitsu" team fighting over all of each other's presence has come close. Whichever winner it is not amusing, which is wrong, whether crying or crying anyway Anyway this is the end. Why is it that somehow get a gorgeous prize?

The situation of the final game and the startling facts waiting afterwards are from the following.
Synopsis to date:Even if you make a mistake Start an event that should not pay attention to the upper right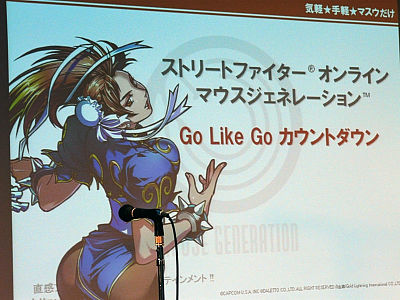 After the fierce battle between media, the survivors were "Akihabara TV with Maid" and "Weekly Famitsu". Now, the last holy warfare begins on its own ... ....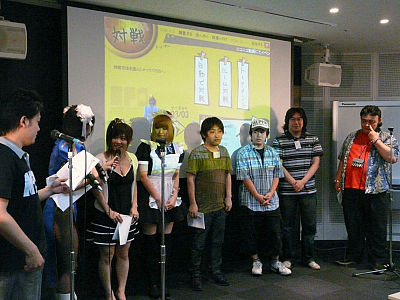 It seems that they tell me how to play gently when they ask "maid" "Akihabara TV", but this maid is unusual strength. Surely it is something of four heavenly kings, no doubt.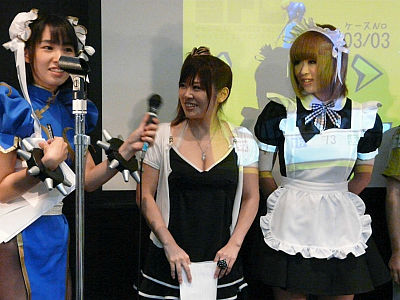 Weekly Famitsu Three people face coping with maid who boasts abnormal strength. There are also some strangely strong ones somewhat.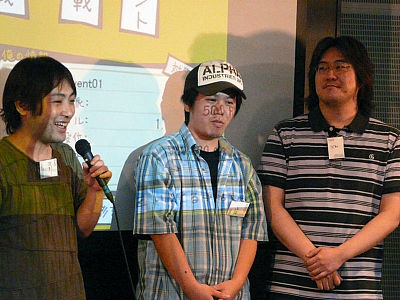 So, the final battle begins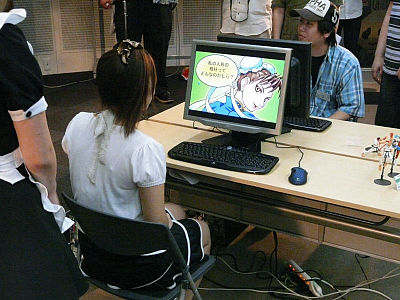 Tap the mouse!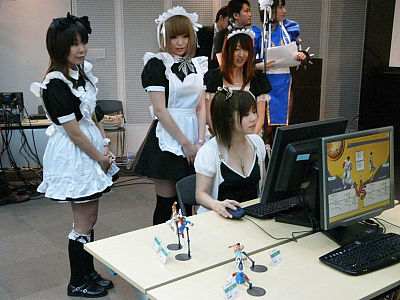 I feel that an aura carrying something is out



This is the situation of the final battle, which is winning!


Well, I felt that I won, ...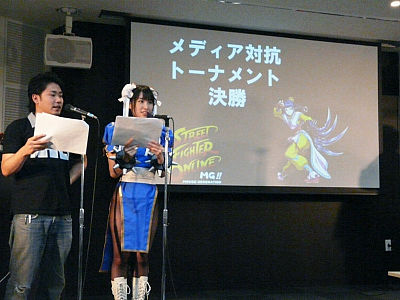 It is a true rasubosu, a metamorphosis mask appears, you can not stand at the top if you do not defeat him. Never the other side of the mask should be a great person somewhere, that's right.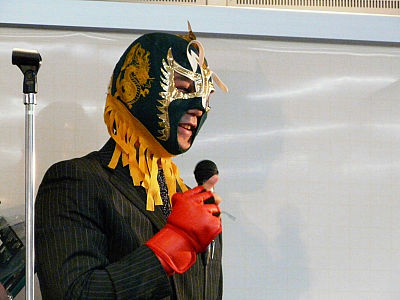 The winning Weekly Fami Team provoked a mysterious masked man, in a crisis of one touch.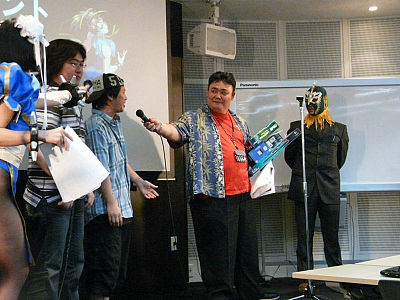 The more you look, the more (almost)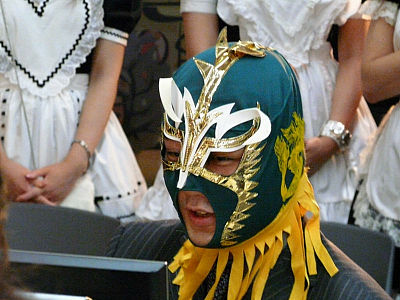 The character on the right is a character of a pervert Maskman. No, he must manage it ... ....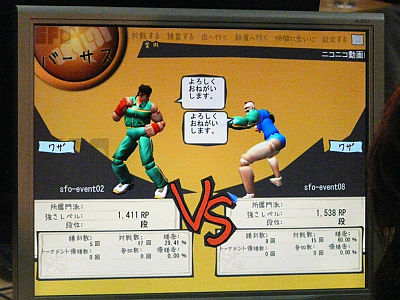 Moreover, it is strong ...... Masking strong ......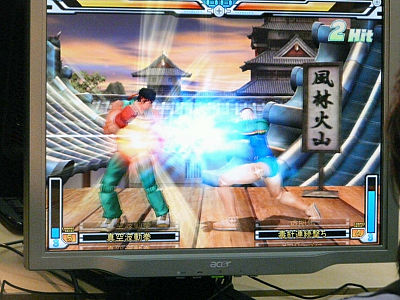 The mask mask man who does not read the air won the victory with overwhelming strength, but the history was twisted as if the weekly Famitsu won the victory owing to the circumstances of the adults.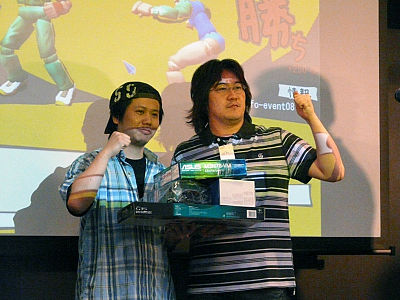 Finally commemorative photography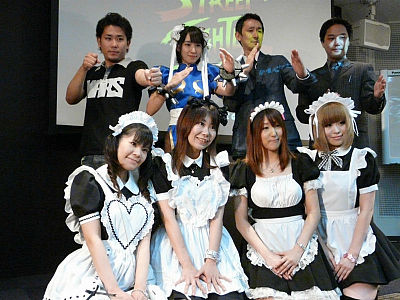 Till the end, Chunlie was Tunley, it is a great job.