Why did the creator of the world's most famous TCG 'Magic: The Gathering' make board games?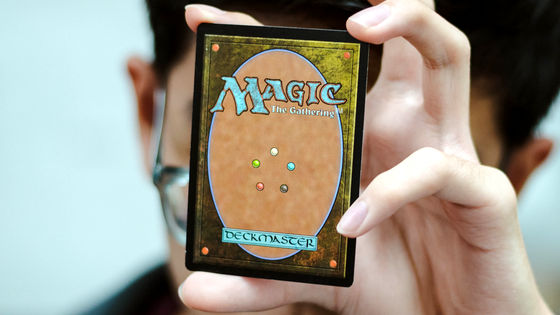 Magic: The Gathering
(MtG) is a
Guinness World Record-
certified game as 'the most played trading card game in the world (TCG)'. Matt Jarvis, the editor-in-chief of the board game news site Dicebreaker, explains the concept set by
Richard Garfield,
who was the main designer of MtG, after designing numerous board games. ..
Magic: The Gathering and Keyforge creator Richard Garfield on 35 years of making the games he wants to play | Dicebreaker
https://www.dicebreaker.com/topics/richard-garfield/feature/richard-garfield-interview-making-games
MtG is a game devised by Mr. Garfield when he was a graduate student, and is the world's first trading card game released by the
game company Wizards of the Coast in 1993.
Mr. Garfield is playing MtG on the left side of the image below.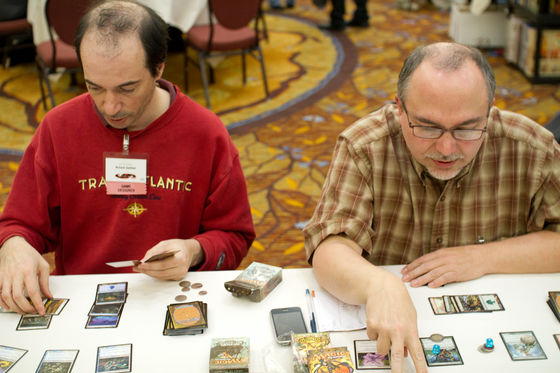 by Chris Brooks

Mr. Garfield has designed many card games not limited to MtG, but he also made board games before releasing MtG. Jarvis describes Garfield's other board games as 'a game that creates a new experience like never before.'

The robotary designed by Mr. Garfield is a board game in which a program card is used to command a robot to quickly run through a maze-like course and aim to get a flag. Mr. Garfield seems to have completed this robotary as of 1985, but it was actually commercialized in 1994 after the success of MtG.

The King of Tokyo is also a board game designed by Mr. Garfield. In this game's world view, 'Monster Movie', the player becomes a big monster, rolls dice to attack the big city, destroys it to the limit, and battles with other monsters.

Amazon | King of Tokyo New Edition Japanese Board Game | Board Game | Toys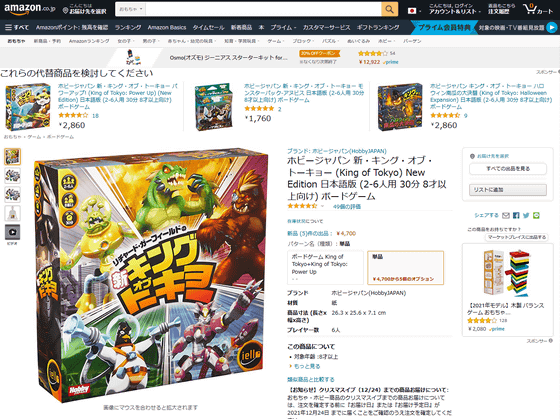 And what Garfield pursued especially when designing a board game was 'draft'. Draft is one of the rules used in MtG, 'keep one of the cards you have for yourself and give the rest to your neighbor.' Mr. Garfield seems to be designing games such as 'Bunny Kingdom ', ' Treasure Hunter ', and ' Carnival Monsters ' based on this draft concept.

Amazon | Carnival Monsters Full Japanese Version | Board Games | Toys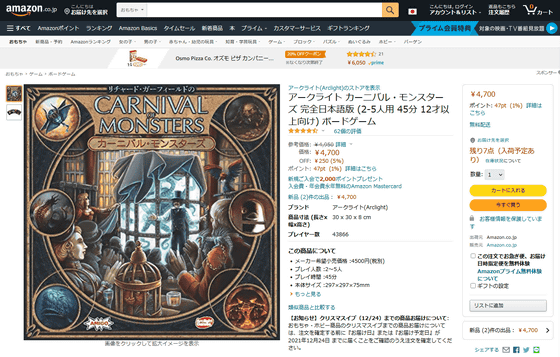 Garfield has solicited investment on Kickstarter, a crowdfunding platform, and has released a quiz game 'Half Truth' that requires trivia knowledge. 'We were looking for a trivia game that wouldn't force players to do anything,' Garfield said of Half Truth's design concept.

And Mr. Garfield is not only involved in non-powered analog games, but also in digital games played using smartphones and PCs. Valve, which operates the game distribution platform Steam, has released a digital card game 'Artifact' that uses the world view of the popular strategy game Dota 2 with Mr. Garfield as the main designer.

Steam: Artifact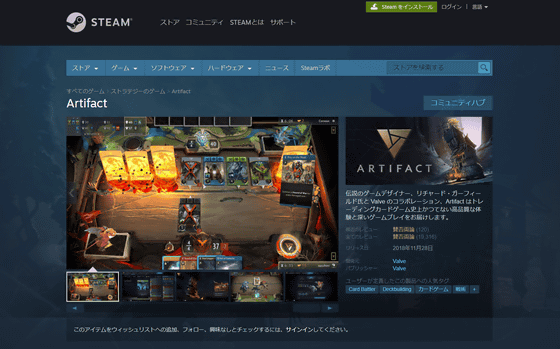 However, Garfield commented, 'In general, I prefer analog games to digital games because they require more staff and time to develop.' While acknowledging the appeal of digital games, 'I don't think analog games are threatened by digital games. One of the reasons board games are so popular is a lot of communication. This is because the experience of playing face-to-face (in reality) is special in the modern age of going through the screen. '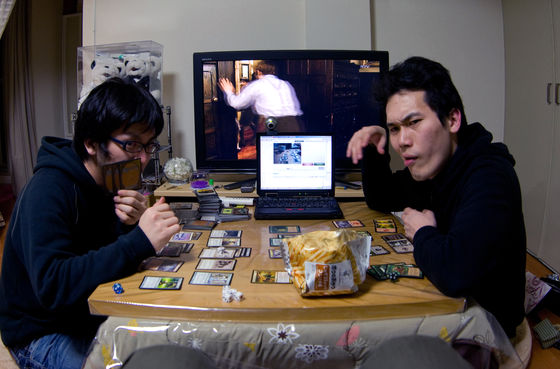 by Ryuta Ishimoto

By the way, one of the big influences that MtG, the world's first trading card game, has had on other games is its sales style. MtG has a sales method of 'purchasing a booster pack with 15 cards randomly enclosed and collecting the cards to be used in your deck', which is similar to what is now called microtransaction (gacha). is. However, it has been pointed out that this sales style 'makes players who want to get a specific card spend a lot of money', and at the same time, there is a problem that old cards become difficult to use as new sets of cards continue to be released. ..

Garfield says that trading card games mimic a particular deck that someone has built around popular and valuable cards, even though players should be free to build their decks and playstyles. He points out that the number of players has increased.

'I don't really like teaching someone how to play. In recent years, trading card game fans often decide'which deck is effective and strong'. That may be correct. And it may not be correct, but once everyone uses a powerful deck, they don't even know to confirm it, 'Garfield said.

In 2018, Mr. Garfield released a new card game 'Keyforge'. KeyForge is a two-player card game where you play with a deck of 36 cards created by AI, rather than buying booster packs to strengthen your deck.

Although the fun of building a deck is lost in KeyForge, it is no longer 'everyone is using a deck made by someone', and it is a unique card game where you fight thinking about 'what you can do with a given deck'. It is said that it is. 'This is a reinvention of the TCG by Garfield, who created the big genre of TCG nearly 30 years ago,' Jarvis said.

'The games I design and try to bring to the world are the ones I want to play and don't exist in the world,' said Garfield, who has continued to create games with new ideas that have never been seen before. He states that 'what I want to play now' is at the root of my board game design. 'Garfield himself is the one who wants to play Garfield's games the most in the world,' said Jarvis.

in Game, Posted by log1i_yk