Anime specialty shop opens in the middle of Shinjuku, "Animate Shinjuku" exterior review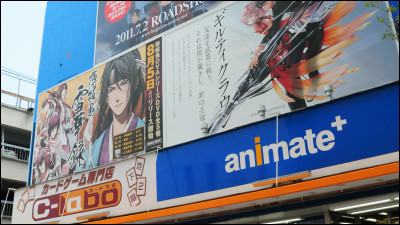 Animate specialty shop "Animate" known for the catchphrase of "Animate if it is animation!" Some people are indebted carelessly from the time of junior high and high school students, on the other hand, since mail order is convenient recently, people who have stopped visiting the plain shops and have never been to such a specialty store in the first place I think that some people say.

Animate Shinjuku opens on July 2, but the place is behind Shinjuku Piccadilly, two next door of Kinokuniya Shoten. In other words, in the middle of the Shinjuku area called Sakura and the hobby building site which closed on February 28, 2010. It is a location where you can easily walk if you have a chance. So I went to see what kind of shop.

Animate if it is animation! Animate internet | animate internet

Animate Shinjuku | Animate if it is animation!

Animeite Shinjuku towering with Don on Shinjuku 3 chome.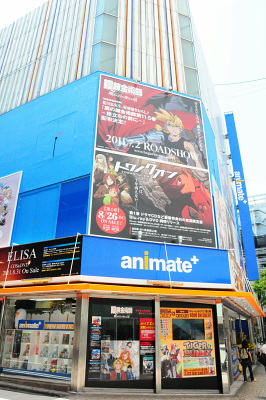 It seems that it reached the opening of the 100th store which should be commemorated eventually in the 28th year of foundation.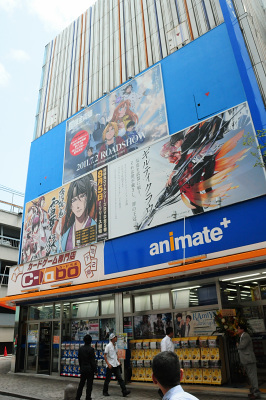 Notice boards of many works are posted on the outside. At that time, six kinds of boards were posted, but it is said that there are only shops in Shinjuku, nationwide, with so many announcement boards.



On the top of the front entrance of the store there are 3 recent works of animation.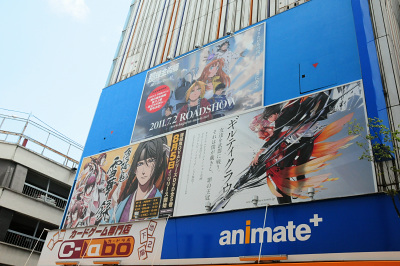 "Guilty Crown"Is a Noitamina framework work started in October 2011. "Fight your friends with weapons. I got it, crown of sin.The phrase "Tickle your chest.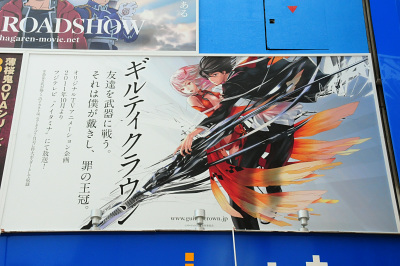 It was posted in the center "Towanoquion"Is an original animation movie in which all six chapters are screened for six consecutive months, screening of the first chapter has started from June. Chapter 2 started on July 16.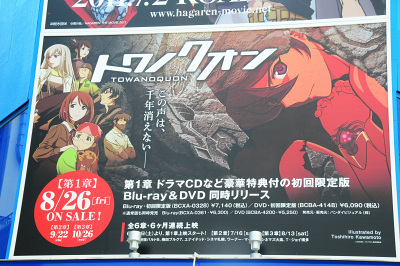 On July 2, "Steel Alchemist Holy Star of Mourning Hill (Milos)"Will be made public. In the theater, it is decided to distribute the special volume of 11.5 "Before departure" as a first-come-first award.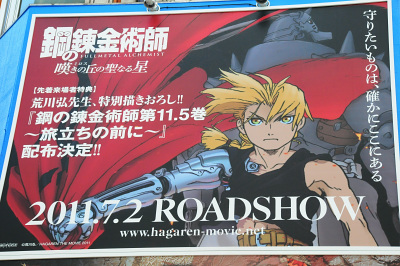 This is a card game "Precious MemoriesToMagical Girl Madoka ☆ MagicaWhat to inform participation. By August 26 release, the starter deck is 1575 yen, the booster pack is 347 yen.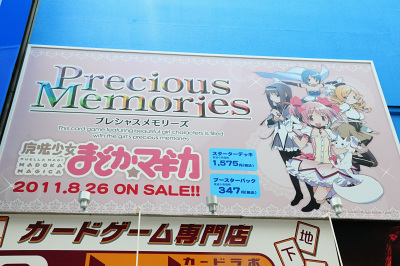 Animate Shinjuku will be open on July 2, but it seems that we plan various campaigns accordingly.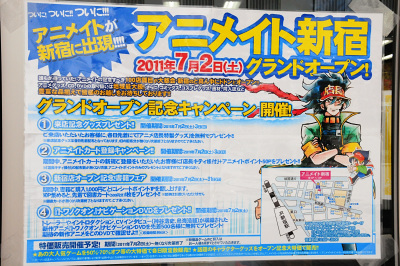 So I continued to show the inside of the store.

The comic is the largest stock of Shinjuku, "Animate Shinjuku" in-store report