Logitech wireless keyboard "750 mm thin and battery replacement unnecessary" photo review K750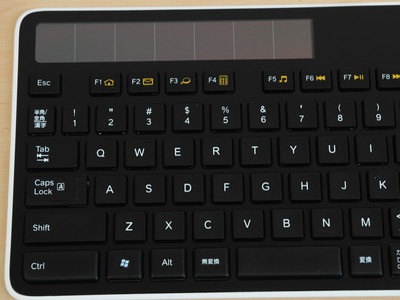 I used to use a wireless keyboard before, but as the battery came down the reaction got worse and there was something that made me feel uncomfortable as "There is still batteries ...". Therefore, although changed to a wired keyboard, this is subtle, so we decided to buy a new one after all, although I used it with patience.

Where I was looking for something, I found Logitech's wireless solar keyboard "K 750". This product is wireless but not battery type solar type so battery exchange is unnecessary. Although there are many solar calculators, there is no similar product on the keyboard, and it is a product that "there was no idea!"

So, the photo review of the K750 that arrived quickly is from the following.
Wireless Solar Keyboard K750

The outer box belongs to Logitech and belongs to a green motif.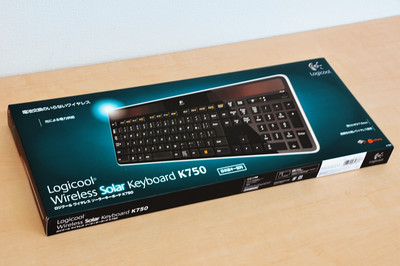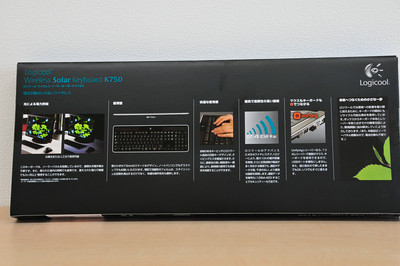 What came out of the outer box is a box again. There is a keyboard in this.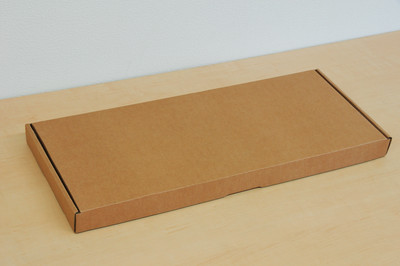 open.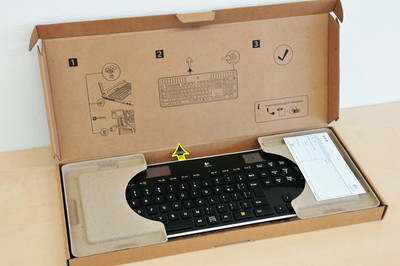 The contents are quite small.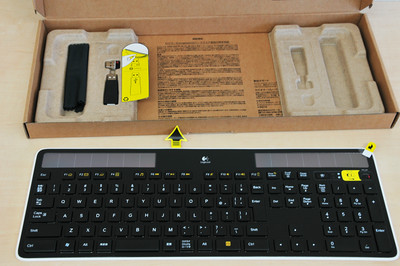 Cleaning Cloth and Logitech Unifying Receiver, Wireless Extender.



This is inserted in the receiver, PC main body.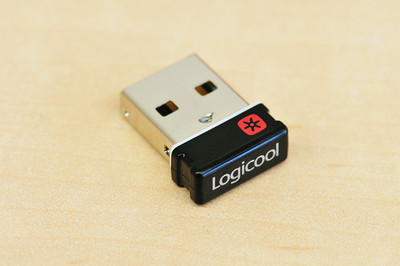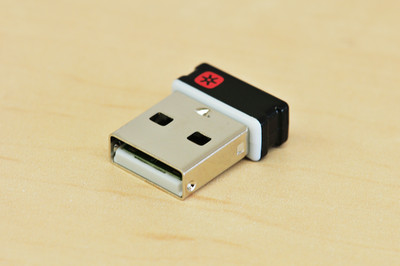 The size is about thumbnails and quite small.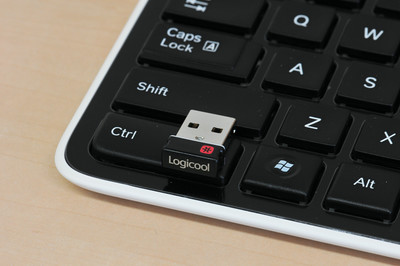 And here is the keyboard body.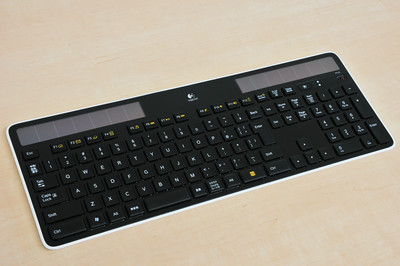 The whole picture looks like this. There is a solar panel at the top and a power switch at the top right. It is not a special key arrangement with a numeric keypad.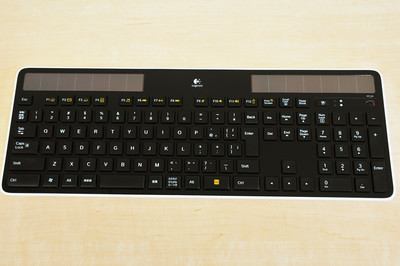 The bottom left is the Ctrl key.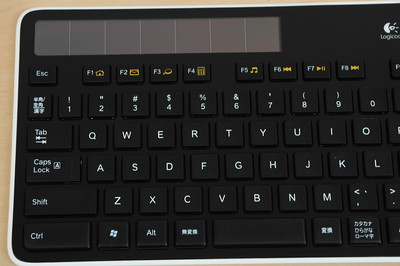 This arrangement may be slightly different between function keys right Alt key and right Ctrl key.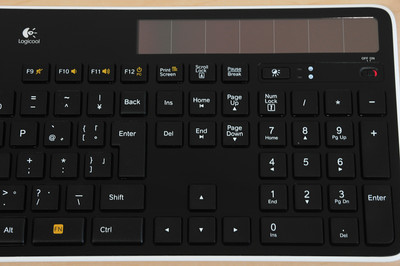 The size of the keyboard is 432 mm × 157 mm × 7.5 mm. It is very thin.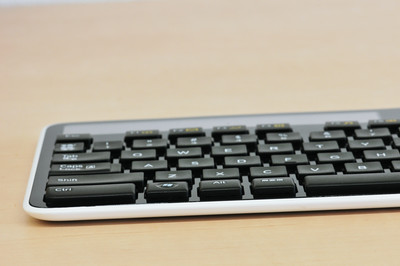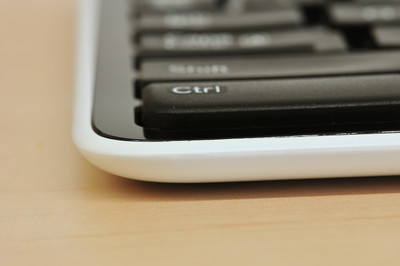 Backside. There is no ornament at all.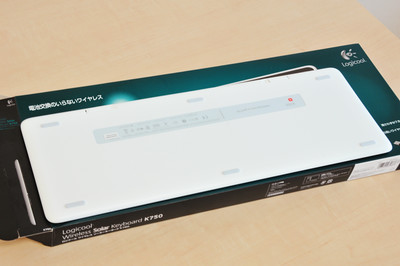 I think that you can understand its thinness compared with the outer case.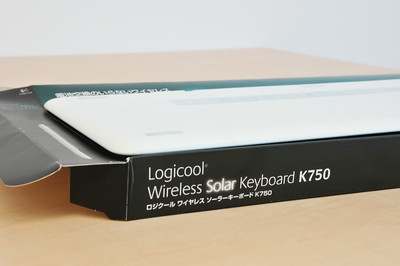 Folding type feet are attached.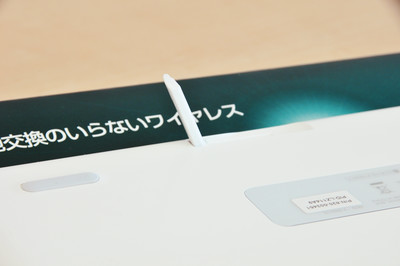 You can now angle the keyboard. Because it is not a very solid foot, it is not allowed to put too much weight.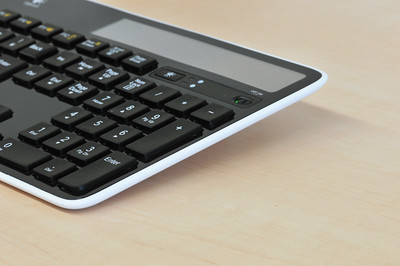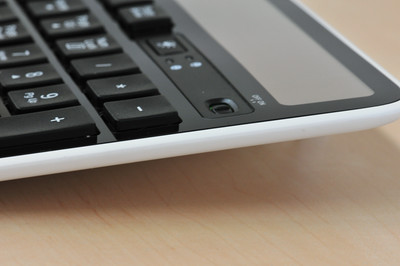 In the next article I will actually use the keyboard. Also, because there is a solar application that shows the remaining battery level and received light amount, I tried using it.

I actually measured the received light amount using the wireless solar keyboard "K 750"