I actually measured the received light amount using the wireless solar keyboard "K 750"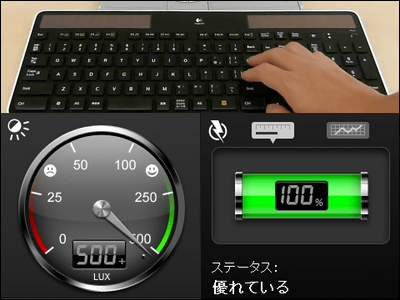 Since it is a solar-powered wireless keyboard "K750" which does not require battery replacementAlthough it arrived, the interesting part of this keyboard is where you can see how much light is received by "solar application".

It is because there are not enough other solar keyboards because the power is insufficient. The question of this application should be solved with this application.

That's why I actually used the keyboard as follows.
Wireless Solar Keyboard K750

First of all, to use the keyboard, insert the receiver into the USB port of the PC.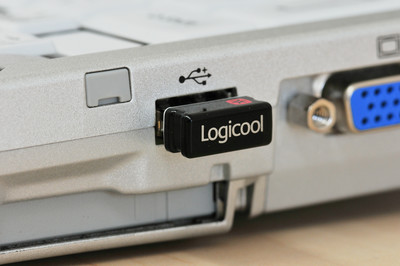 If interference to the surroundings becomes a problem a little, such as a desktop PC, it is OK if you use an extender.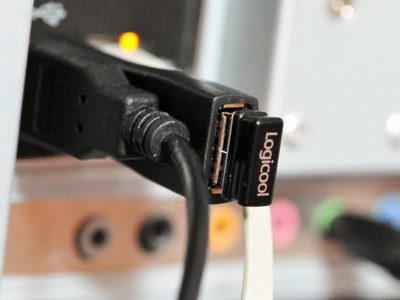 As soon as I inserted it in the PC, the installation of the driver started like this. Once the installation finishes without any problems, the keyboard is ready for use.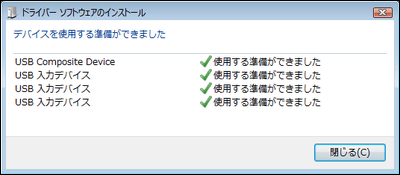 I tried checking whether it can be used properly properly. We start from the state where no receiver is inserted, and it is confirming how to be able to use immediately after inserting the receiver.

YouTube - I tried using Logitech's wireless solar keyboard K750 Part 1


Next, I checked how fast the keyboard reacts when turning the power off to on.

YouTube - I tried using Logitech wireless solar keyboard K 750 Part 2


Basically, the receiver should be kept plugged in, so it can be used if it is roughly 2 to 3 seconds.

Next let's check the amount of light received by solar application. "K750" Click "Features" on individual page.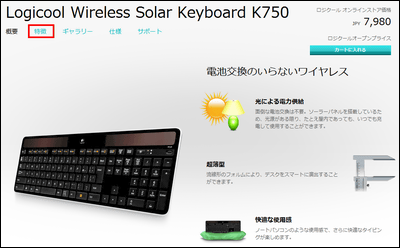 Click "Download application from here" on the side of the page a little.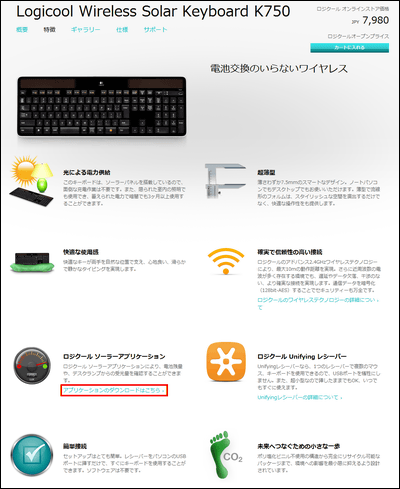 Select OS. I chose Windows 7 here.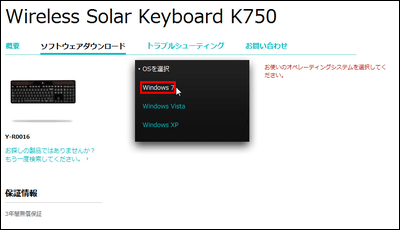 The solar application is "Logicool Solar App", so choose below.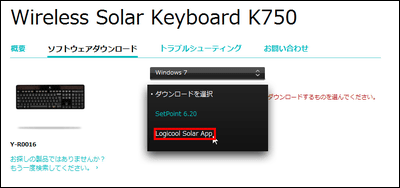 Choose between 32 bits or 64 bits.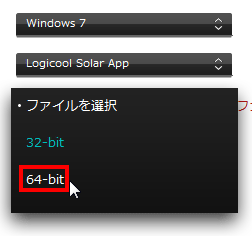 I have come to the download page. Click "Download software" to start downloading.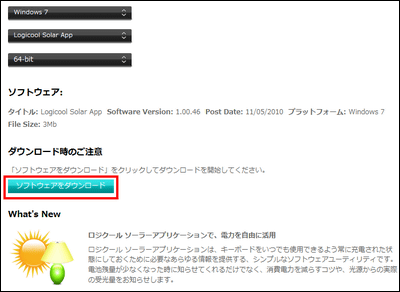 Launch the downloaded setup file.



Click "Execute".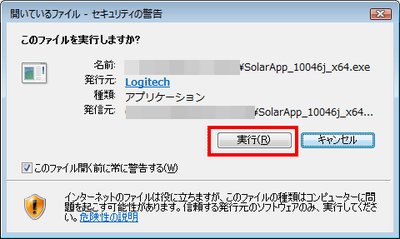 Select "Express installation" and click "Next". Unnecessary things other than solar applications will not be installed.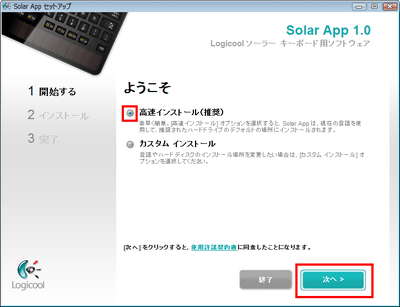 Click "Finish" as it completes quickly.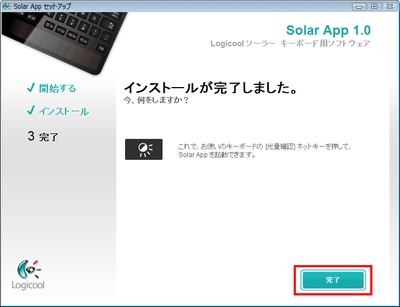 Installation is complete. If you press this key with the light mark on the upper right side of the keyboard, the solar application will start up.



The screen of the application that this started. Because it is under the environment with fluorescent light, it is the maximum 500 lux. By the way, since it seems that it is 100 lux in the daytime, there is no problem at all.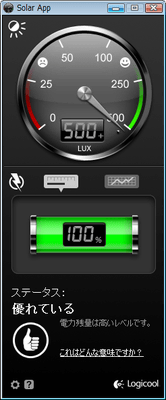 Even in the state where only the natural light was turned off by turning off the fluorescent light, there were 230 lux.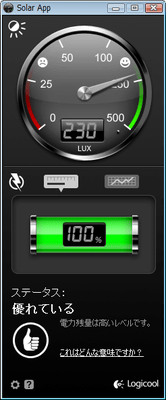 When you go to a pitch dark place it will be 0 lux properly. By the way, if it is fully charged, it seems that it can be used for about 3 months without hitting the sun.